We can't help but notice with mesmerized fascination that lately, Camille Co's outfits have become more and more mellifluous—spot honeyed silks, silvery bows, and almost-liquid ruffles flowing from every achingly chic OOTD. You may think that summer's heat equals a significant shed of cloth, but Camille seriously begs t0 differ: the game's all about draping your fabrics in the right ways. Scroll to see for yourself!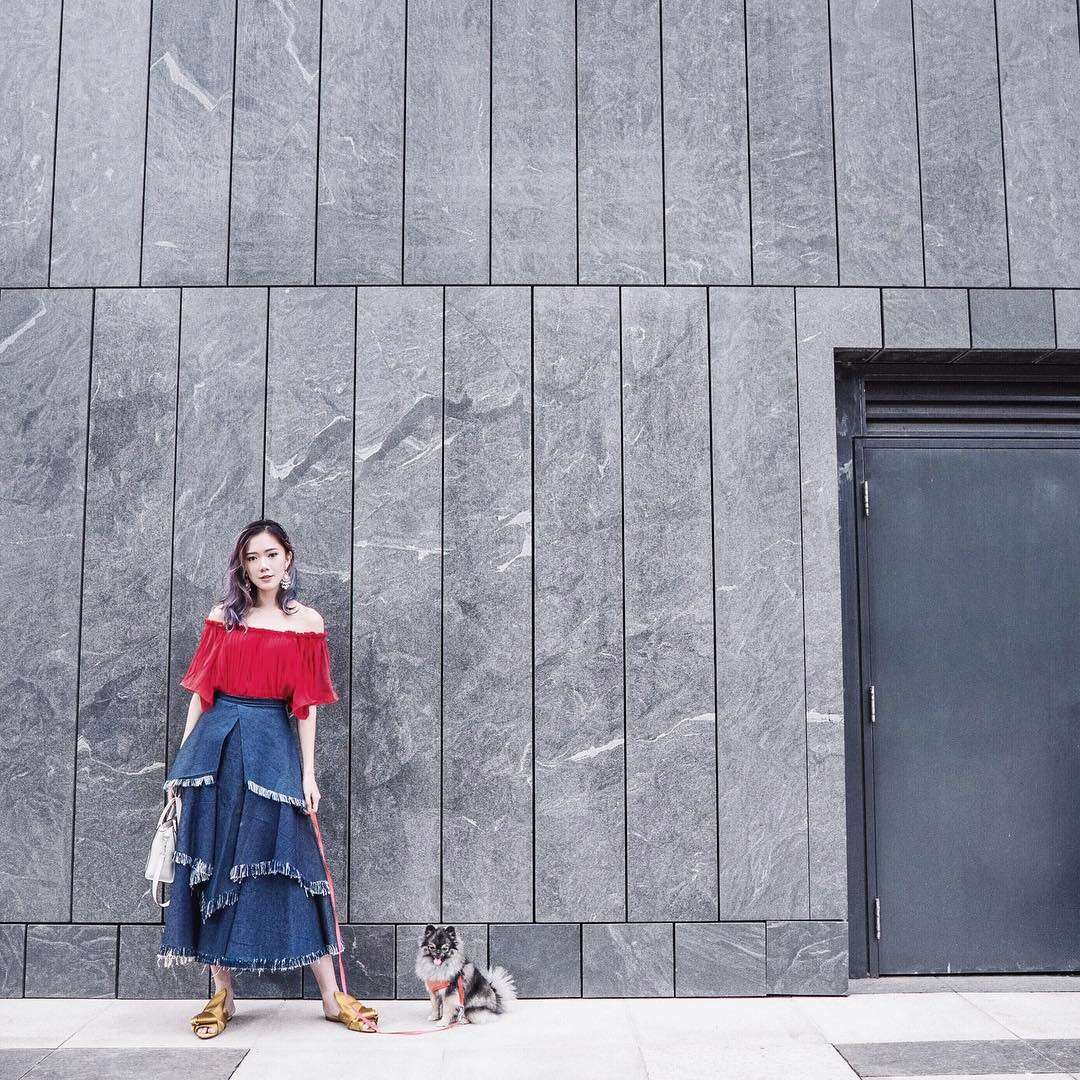 IMAGE INSTAGRAM/itscamilleco
If you didn't think rough-and-tough denim could flow, you may have to reconsider. Camille's tiered jean skirt is equal parts street-style raw and fierce flamenco femme.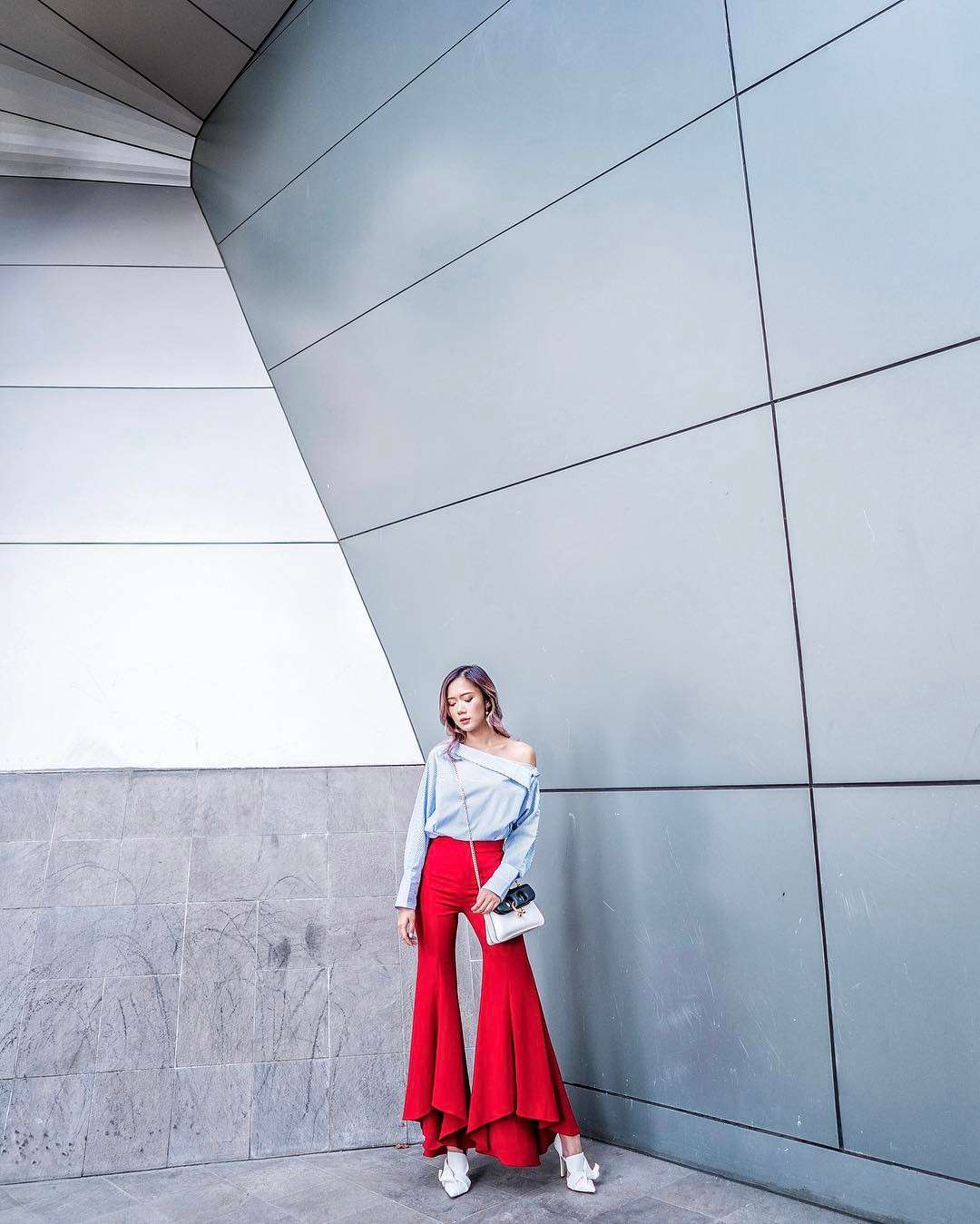 IMAGE INSTAGRAM/itscamilleco
Need a pop of color? This pair of exquisitely-draped flared trousers are a scarlet sensation.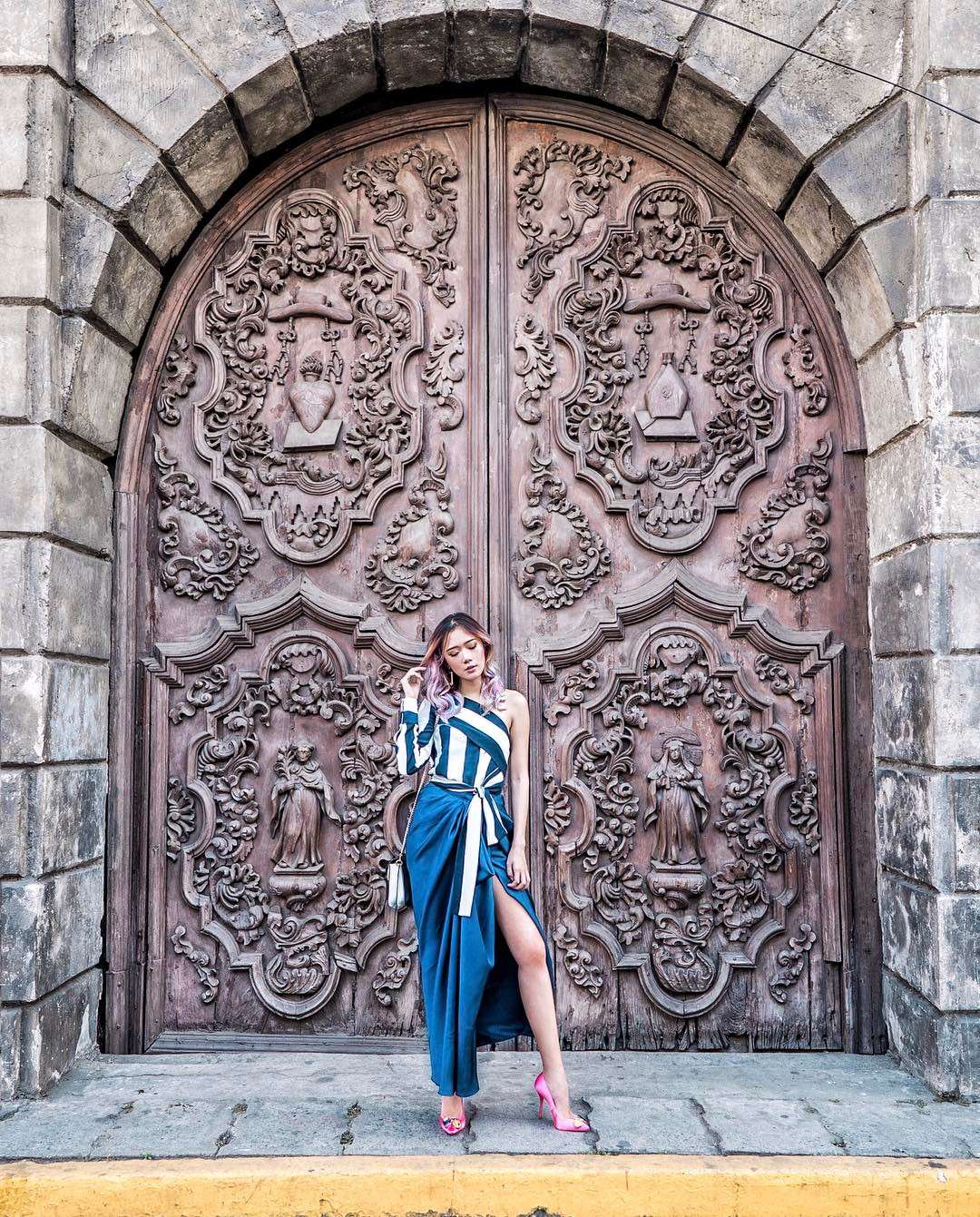 IMAGE INSTAGRAM/itscamilleco
FYI, asymmetrical everything is 101% back, and with a vengeance!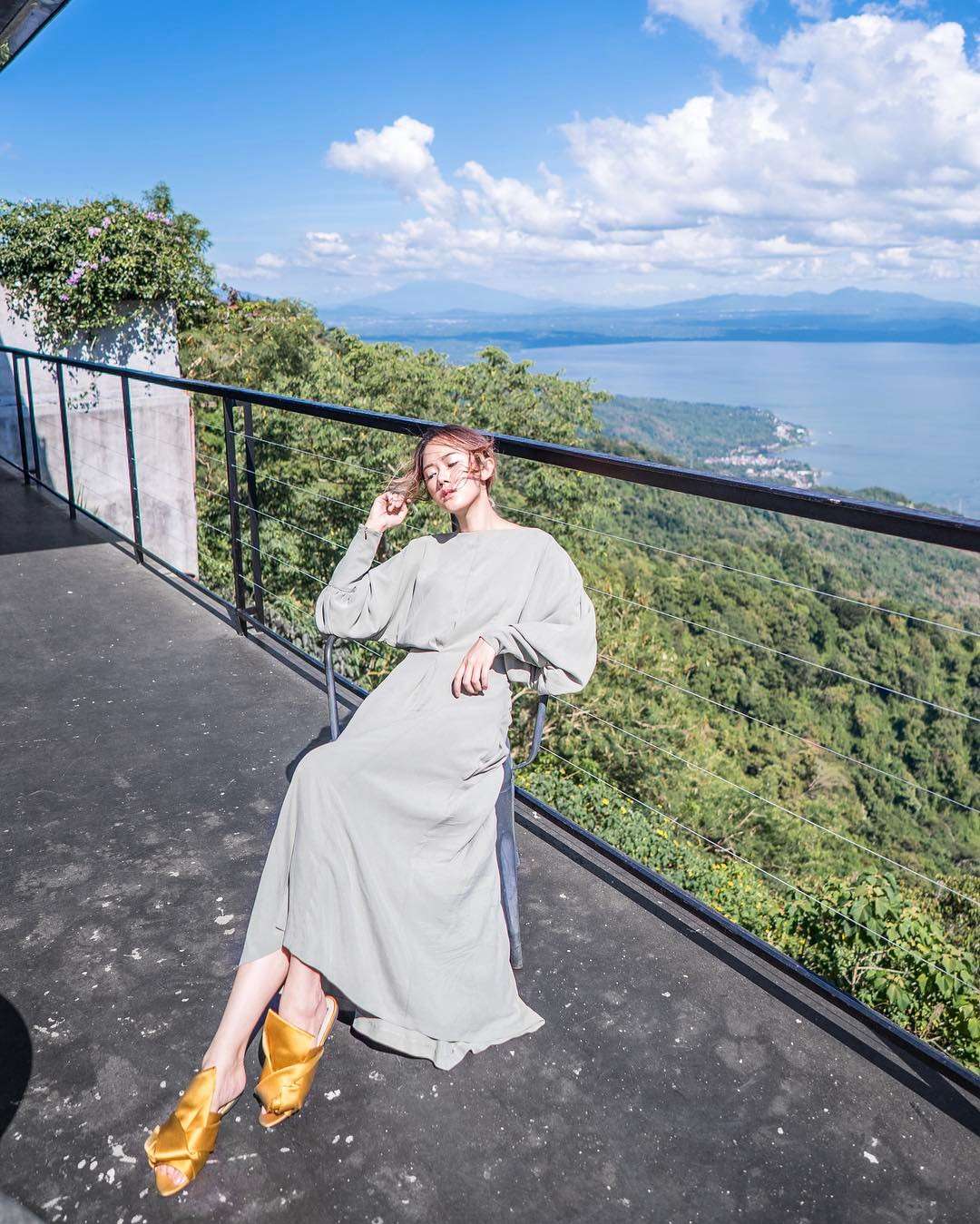 IMAGE INSTAGRAM/itscamilleco
Camille keeps this simple and subtle in a breezy, floor-grazing Mango dress.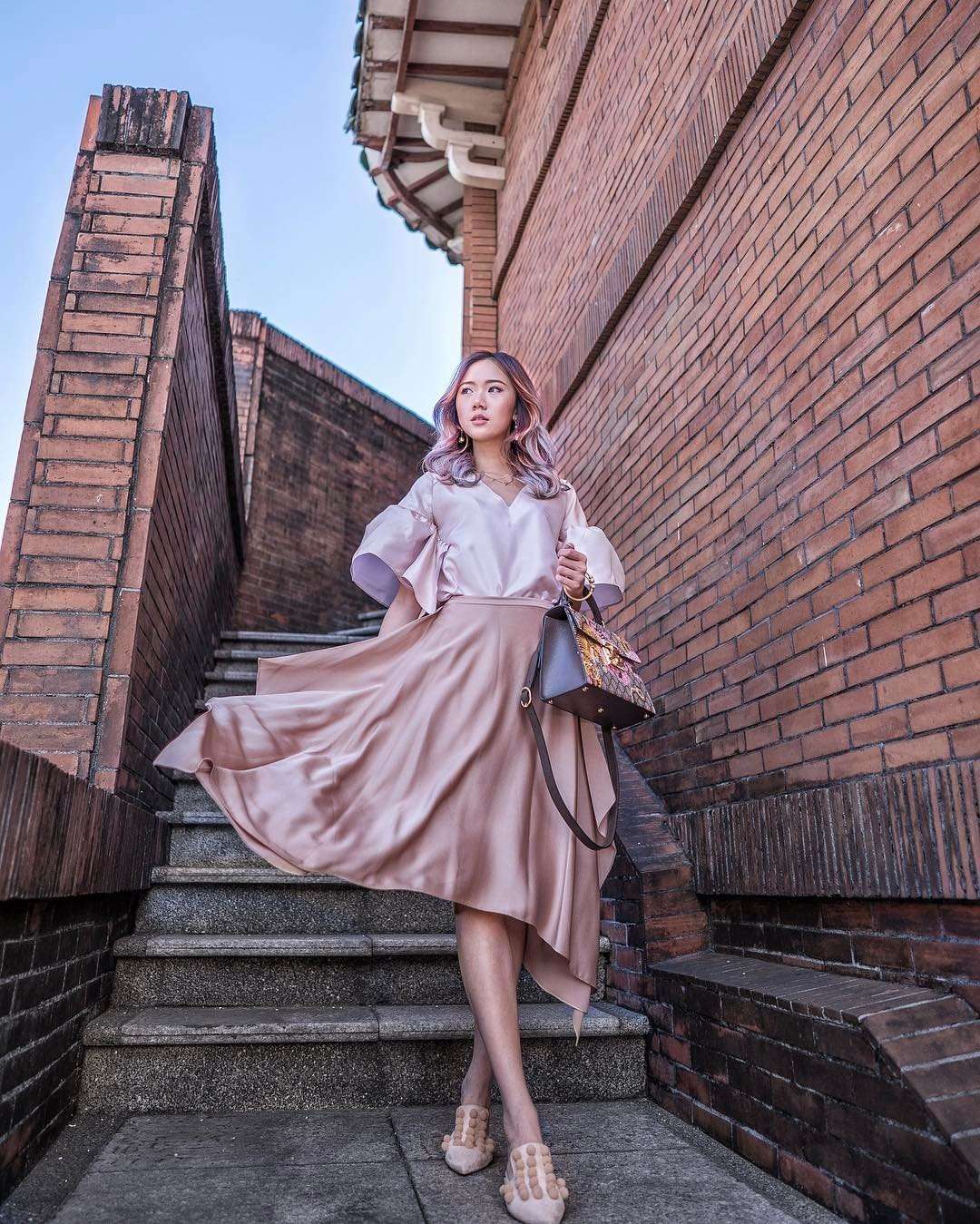 IMAGE INSTAGRAM/itscamilleco
Now this is how you do monochrome blush from head-to-toe (literally, because have you seen Camille's hair?!). Not sure what out fave part is, but we're picking between that divine rose-hued silk slip skirt and those suede pompom slides.