Whether you're drawing blanks on what to wear for the day or planning how you want your style to be perceived in the future, it's never a bad idea to hone down on a specific fashion aesthetic. After all, experimenting with one's style is part of what makes fashion so fun!
ICYDK, a fashion aesthetic is a certain way of dressing to align with a specific group or subculture. With the surge of different aesthetics out there, it might be confusing differentiating the next trend from another. It can also be somewhat overwhelming to choose which to put to the test, thanks to the likes of TikTok and Pinterest. Luckily, we've made it easier for you by rounding up the most popular aesthetics in one list. Keep on scrolling below!
Popular Fashion Aesthetics to Try Out
1. Academia
The Academia aesthetic is one of those styles that you sometimes won't realize you're already wearing. After all, this is usually comprised of classic closet staples that everyone would already own such as turtleneck sweaters, plaid skirts, coats, and anything argyle. Depending if you choose light or dark academia, the main difference between these two comes down to the color. As its name suggests, light academia consists of neutral colors such as white, cream, and varying shades of light brown. If you're going for dark academia, then the likes of black, grey, and dark brown are a must to nail the aesthetic.
ADVERTISEMENT - CONTINUE READING BELOW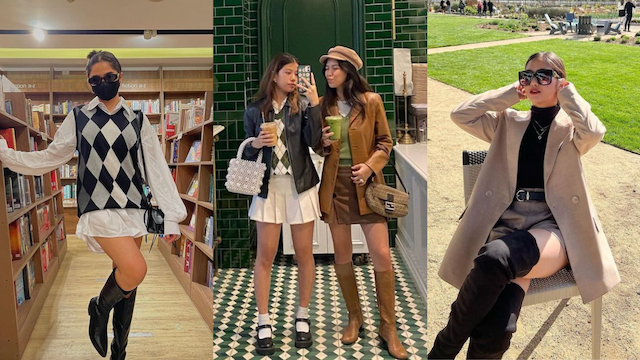 2. Cottagecore
Cottagecore was one of those trends that saw its rise in TikTok during the lockdown. Characterized by wanting to live in a cottage (hence the name) somewhere in the countryside, it's not surprising it became so popular during a time when all people wanted to do was escape. When trying out this aesthetic, must-haves to wear are puffed sleeves, floral and gingham prints, long flowy silhouettes, and smocked details.
ADVERTISEMENT - CONTINUE READING BELOW
Recommended Videos
3. Barbiecore
One popular style trend these days is the Barbiecore aesthetic. Given the fact that acclaimed director Greta Gerwig is soon coming out with a Barbie movie starring Margot Robbie and Ryan Gosling, we can only expect a rise in this trend in the months to come. Named after the ever-stylish Mattel doll, the key to nailing this aesthetic is to bring some zest into one's ensemble. While Barbiecore doesn't have specific clothing pieces to wear, rocking this aesthetic means bringing the right playful yet sexy vibe. Of course, wearing pink is also a must!
ADVERTISEMENT - CONTINUE READING BELOW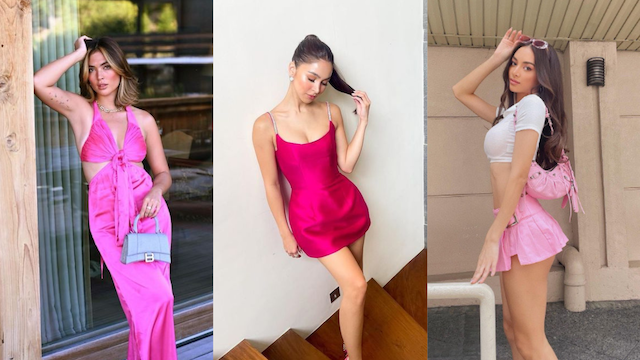 4. Soft Girl
The Soft Girl aesthetic is another one of those styles that you may not even realize you're doing. While quite hyperfeminine, it's also quite flattering and fun to try out. This trend manifests itself through pastel colors, cardigans, crop tops, cloud and heart prints, and essentially anything that screams the cutesy '90s era.
ADVERTISEMENT - CONTINUE READING BELOW
5. E-Girl
If you're chronically online, then you must have heard about the E-Girl aesthetic. Short for electronic girl, this trend is heavily influenced by all things Internet-related— typically copying styles from anime characters. While not a must, e-girls usually have dyed hair, especially the popular method of bleaching two front strips and can also be found with hearts or freckles drawn onto their cheeks. Clothing-wise, chokers, mesh pieces, silver chains, band tees, and the like are vital pieces in rocking this trend.
ADVERTISEMENT - CONTINUE READING BELOW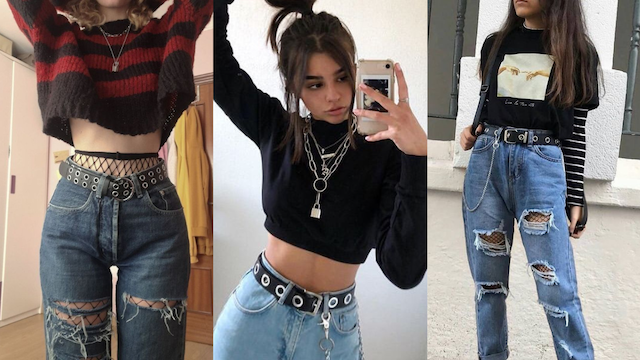 6. Coconut Girl
Beach babes, you have found your calling with the Coconut Girl aesthetic. Perfectly encapsulating the fun and carefree vibe of a summer vacation, the Coconut Girl is the It girl of the island who's spotted in colorful bikinis, hibiscus prints, crochet crop tops, shell accessories, and rocking wavy hair. It's essentially the beach equivalent of the Y2k fashion style.
ADVERTISEMENT - CONTINUE READING BELOW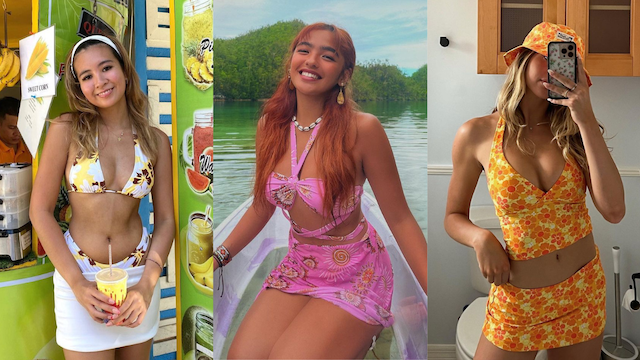 7. Grunge
When hearing the word Grunge, what comes to mind almost instantly is the color black. And true enough, this vintage aesthetic with influences from the '80s and '90s involves a lot of dark hues. Taking inspiration from famous rock bands of that era such as Nirvana, Aerosmith, and Kiss, present in a grungy ensemble are combat boots, ripped jeans, and flannel shirts along with heavy eyeliner and tattoos.
ADVERTISEMENT - CONTINUE READING BELOW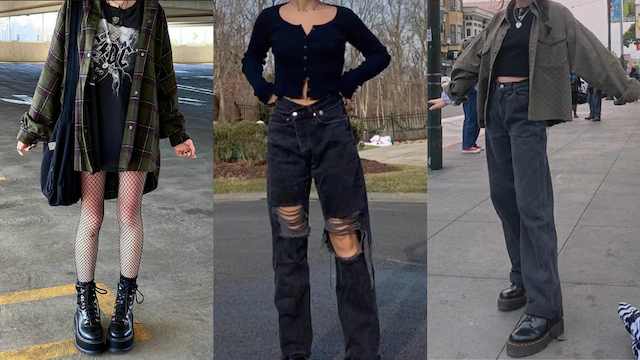 8. Y2K
One of the most popular trends to this day is the Y2k fashion aesthetic. Much of this trend's rise has to do with the nostalgia for the bright and bold pop culture in the early aughts. We also have the resurgence of early 2000's media such as Mean Girls, Legally Blonde, Sex and the City and others to thank for making teeny crop tops, low-waisted jeans, juicy couture tracksuits, and baguette bags a thing again.
ADVERTISEMENT - CONTINUE READING BELOW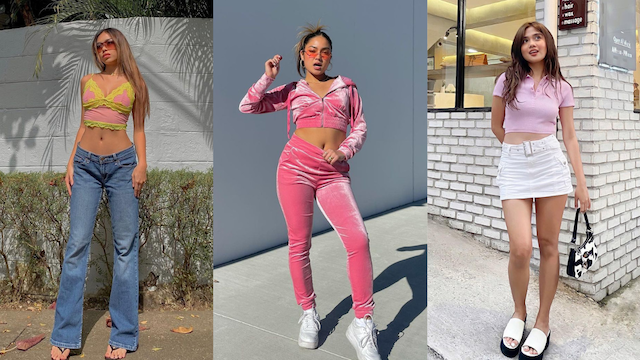 9. Streetwear
A comfy yet cool aesthetic to try is the Streetwear trend. A favorite trend among Instagram influencers, its origins go back to hip-hop culture and skateboarding culture in the '90s. Trying out this aesthetic is as simple as throwing on an oversized graphic tee, hoodie, or baggy jeans, with a big emphasis on a stylish pair of sneakers.
ADVERTISEMENT - CONTINUE READING BELOW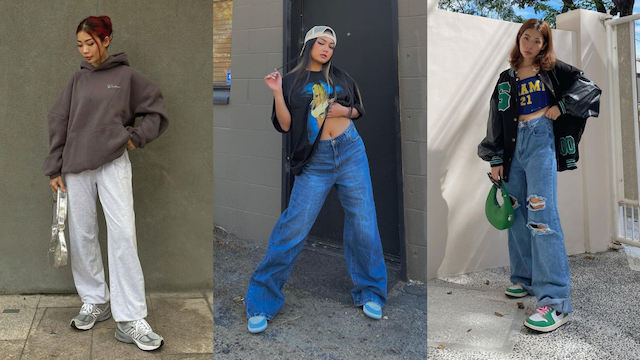 10. Preppy
Nothing exudes an old-money vibe quite like the preppy aesthetic. What was once based around private school uniforms soon evolved into a whole subculture surrounding the upper middle class. Now, this aesthetic is influenced by common activities typical of the affluent like polo, sailing, tennis, golf, etc. Think of a Ralph Lauren or Brooks Brothers ad where well-dressed individuals pose in button-down shirts, sweaters loosely tied around the shoulders, collared tops, fitted blazers, and the like.
ADVERTISEMENT - CONTINUE READING BELOW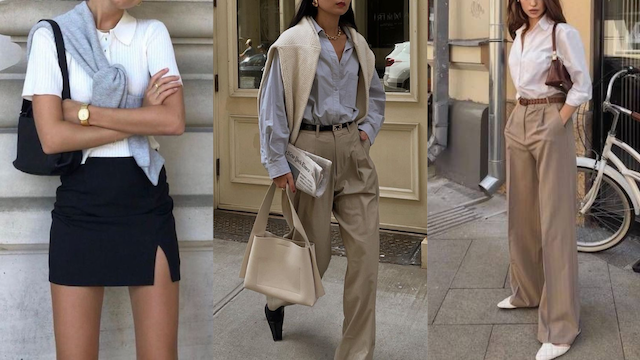 11. Coquette
The Coquette aesthetic is seemingly a cross between cottagecore, soft girl, and preppy making it deserving of its own unique category. It's defined by ultra-feminine looks, daintiness, and a somewhat flirty vibe (after all, the term "coquette" means "a flirtatious woman) with lace, pearls, and pastel pinks commonly seen. This aesthetic may also have similarities to "lolita" fashion, which usually has a negative connotation due to sexualizing innocence. However, the coquette aesthetic instead tries to dismantle this notion and instead lets women reclaim femininity as their own.
ADVERTISEMENT - CONTINUE READING BELOW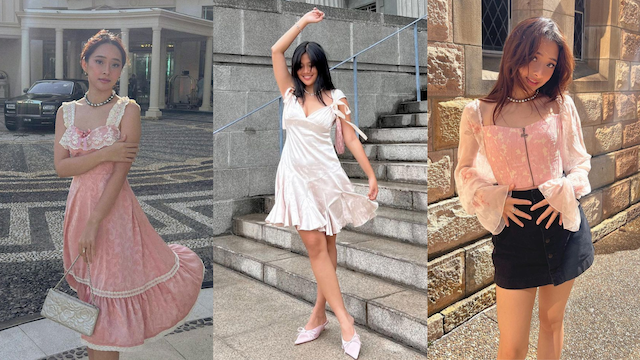 12. Model Off-Duty
The key to executing the model-off-duty look is the effortless air that surrounds the wearer. After all, it has to look as if one just stepped off the runway during fashion week only to greet a crowd of paparazzi backstage. That being said, this aesthetic still takes a bit of work in order to achieve that camera-ready look. A timeless style formula like a classic white tee, a good-fitting pair of jeans, and a trusty sneaker is one way to pull off this trend. Add a designer handbag into the mix and you're all set!
ADVERTISEMENT - CONTINUE READING BELOW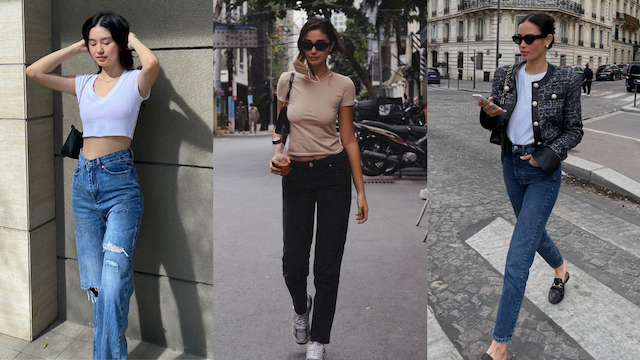 Related Stories from Preview.ph
Hey, Preview readers! Follow us on Facebook, Instagram, YouTube, Tiktok, and Twitter to stay up to speed on all things trendy and creative. We'll curate the most stylish feed for you!