Maureen Wroblewitz entered the room with a soft spoken "hello," smiled at everyone, and then promptly got started with her hair and makeup while quietly scrolling through her phone. But Mau, the nickname she goes by, is actually a silent force to reckon with.
On Asia's Next Top Model, we all saw her getting bullied countless of times for being just "a pretty face," but during our September cover shoot, she definitely proved otherwise. All six layouts turned out phenomenal, but the work put into getting those soon-to-be iconic photos was pretty crazy. Here's what really happened during that unforgettable shoot with Maureen.
1. Maureen was second to arrive at BJ Pascual's studio. Promptly at 10 a.m.
Though our set call times for our cover girls are quite flexible, Maureen made it a point to arrive on time and ready for hair and makeup.
2. We had planned six hair and makeup changes but ended up doing a lot more.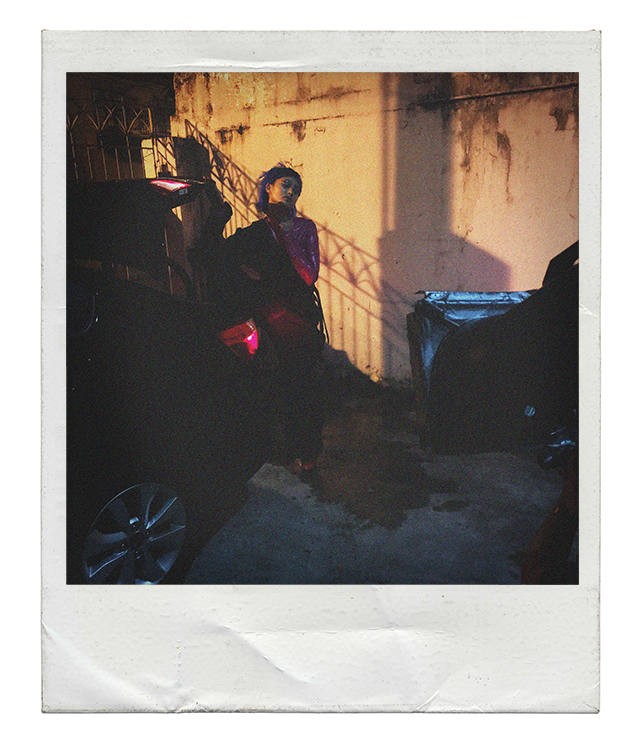 IMAGE Maura Rodriguez
Our punk Joseph look was a direct contrast to the bold and structured Givenchy layout below.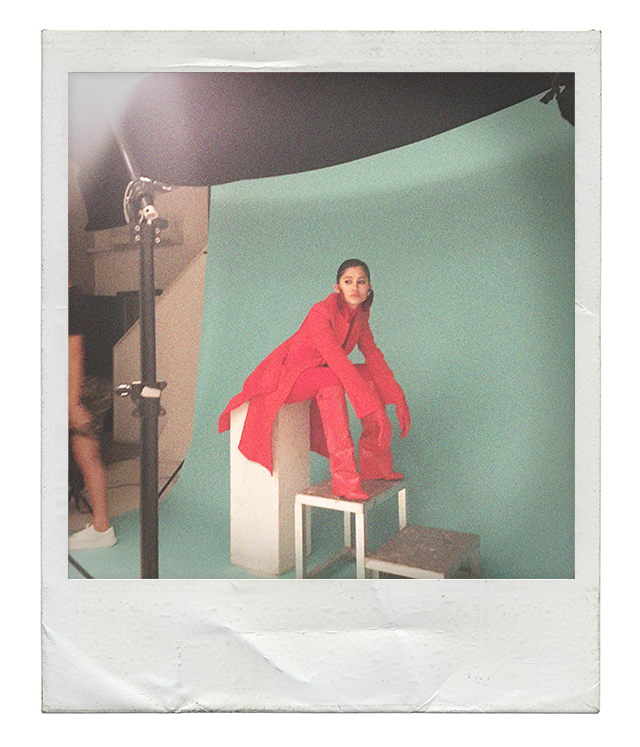 IMAGE Maura Rodriguez
ADVERTISEMENT - CONTINUE READING BELOW
Creative troubleshooting happens a lot during shoots, and even when you've printed out your moodboard, the editors still need to make that crucial judgment call if the overall look is working for the cam. If not, it's back to hair and makeup or restyling to fix the look.
3. Hair stylist Ethan David had to cut about five wigs on the spot.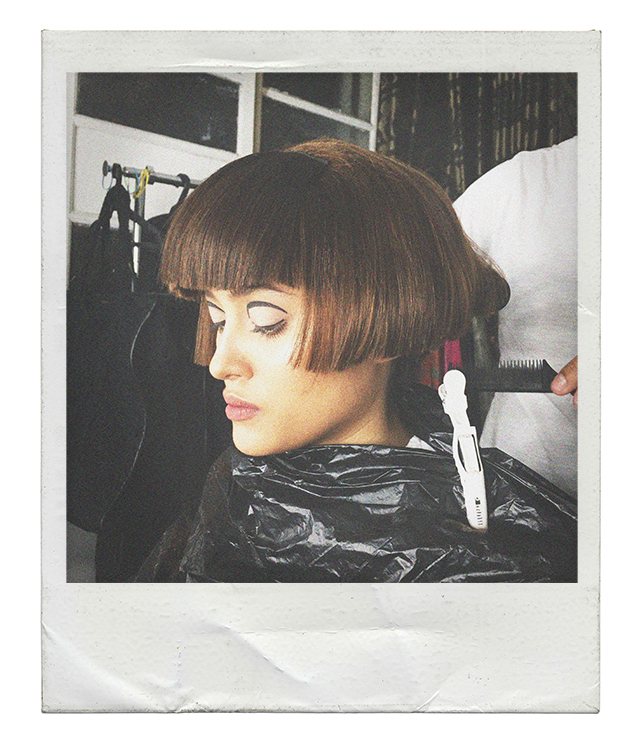 IMAGE Maura Rodriguez
He created a short blunt cut bob for our Longchamp look.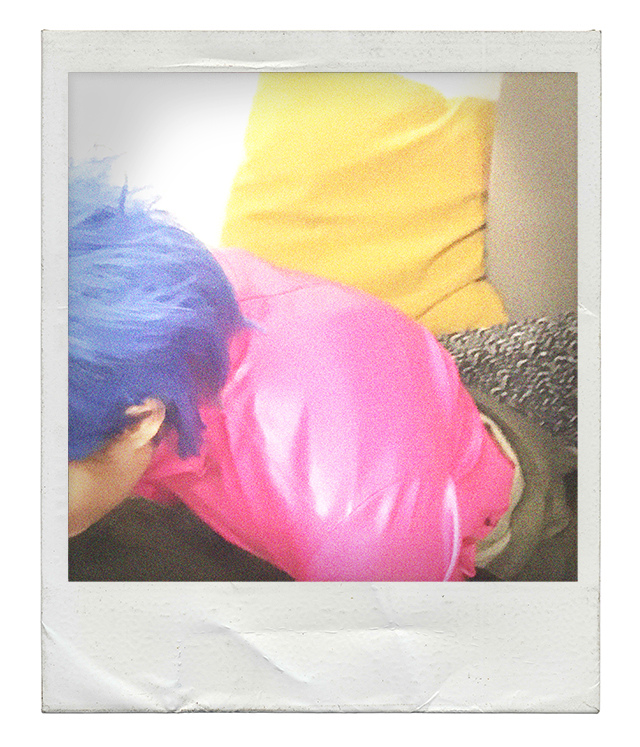 IMAGE Maura Rodriguez
Which eventually transitioned to a messy haphazard blue mullet for the next few layouts.
You'll see that in our cover story, Maureen's hair gets quite a workout. Luckily, they're mostly wigs. But Ethan only had time to cut, style, and even color the wig on the spot before we started shooting the layout.
ADVERTISEMENT - CONTINUE READING BELOW
4. Makeup artist Anthea Bueno was quick to change Maureen's makeup.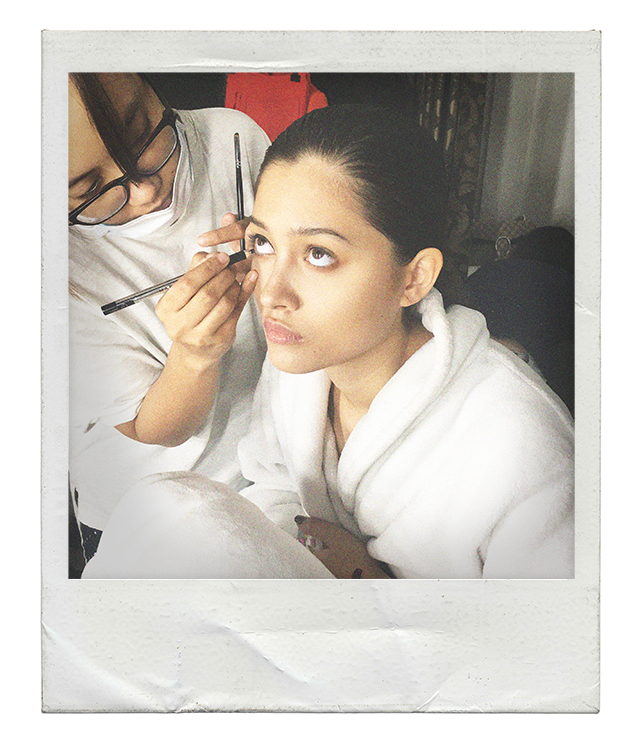 IMAGE Maura Rodriguez
Having seen the pegs in advance, Anthea was ready for all the looks ahead of time. When it came to changing each one, she was fast to finish each look in about 20-30 minutes. Whether it was a dark gradient lip or black rimmed smokey eyes.
ADVERTISEMENT - CONTINUE READING BELOW
5. Photographer BJ Pascual used almost eight different lighting setups for the shoot.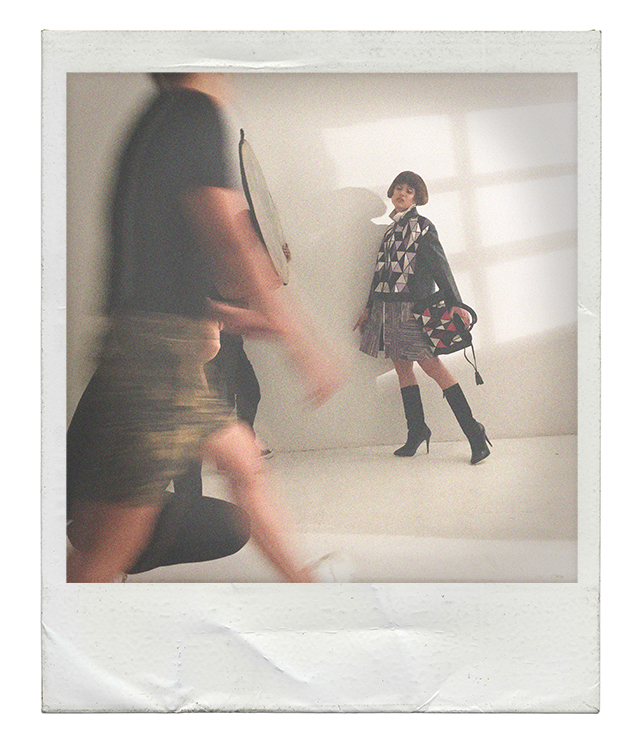 IMAGE Maura Rodriguez
Talk about A LOT.
6. Maureen moves like an industry pro.
When it came to our Balenciaga layout, the second to the last look of the day, Maureen really showed us why she's Asia's Next Top Model. It was already almost 12 am and we had been shooting for more than 12 hours straight, but not once did she show fatigue. Instead, she did what she was directed to do: a leaping or jumping step holding up the now iconic Balenciaga Bazar bag.
ADVERTISEMENT - CONTINUE READING BELOW
The bag, though Maureen made it look easy, is actually heavy and difficult to lift and move around with. But she did it gracefully and nailed each shot with composure and the attitude of a supermodel. Not to mention, we were amazed at how beautifully she could leap and step while wearing stiletto heels without tripping or stumbling whatsoever.
7. Maureen listens to directions and has great body awareness.
During our Balenciaga layout, our Creative Director Vince Uy would give instructions like "show the heel more," "don't step too far," "twist your torso towards the cam more," "swing your arms outward," and "eyes on the cam" ALL AT THE SAME TIME. But instead of getting overwhelmed or confused, Mau would simply nod and say, "okay," and she did it all perfectly in the next shot. How's that for taking instructions well?
8. Maureen admits that she has an RBF (or resting-bitch-face).
ADVERTISEMENT - CONTINUE READING BELOW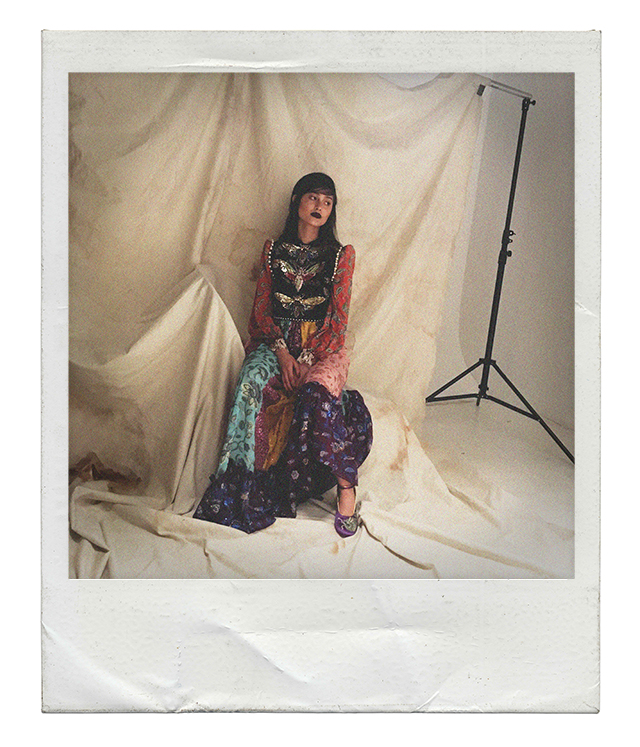 IMAGE Maura Rodriguez
Maureen takes a breather before we shoot her Gucci layout.
"People think I'm mad or annoyed when I just stare blankly at the mirror during makeup," she shares, "but the truth is I'm just conserving energy!"
9. The shoot lasted a total of 16 hours.
We started at 10 a.m. and ended 2 a.m. the next day. It was pretty tiring, but totally worth it.
ADVERTISEMENT - CONTINUE READING BELOW
10. Maureen proved that she is a professional and never once complained.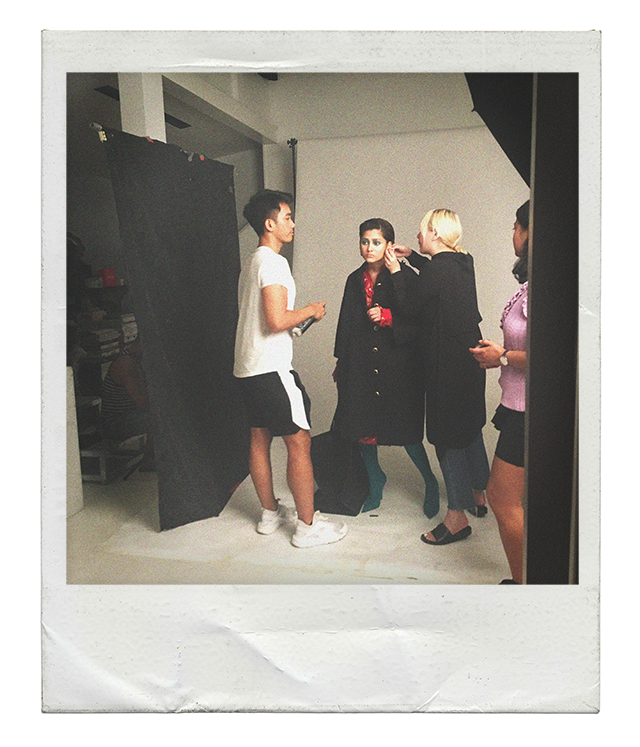 IMAGE Maura Rodriguez
A long shoot like that often brings out the worst in people. And we partly don't blame models who, after about 10 hours on set, start becoming cranky because of the numerous hair and makeup changes plus waiting time in between. But not Maureen!
ADVERTISEMENT - CONTINUE READING BELOW
Truthfully, we needed to reshoot one look all over again around 1 am in the morning. We were all tired, Maureen most especially. When we told her we needed one more layout, BJ asking her sweetly if it was still okay to reshoot one last look, we saw her probably about to tear up, but she didn't. Instead, she sighed, took a deep breath, nodded, smiled and said "okay." Now, that's what you call professional.
Bonus!
11. Maureen commuted home.
Though she was tired, she opted not to bother anyone and quietly booked an Uber to get home at 2 a.m. And that's the moment we told ourselves, "She definitely deserves this cover!"
Related Stories from Preview.ph
Hey, Preview readers! Follow us on Facebook, Instagram, YouTube, Tiktok, and Twitter to stay up to speed on all things trendy and creative. We'll curate the most stylish feed for you!