To say that she's obsessed with the Holy Land is an understatement. Solenn Heussaff can talk about Israel for hours, gushing about its scenery, architecture, food, fashion, and beautiful people (she likes to call it the "land of Gal Gadot").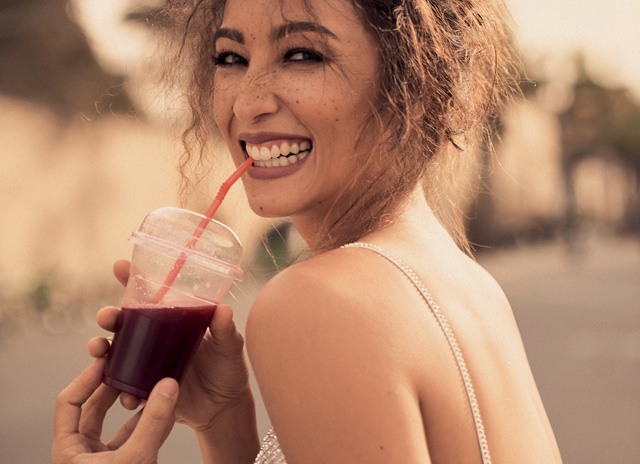 IMAGE BJ Pascual
Solenn sipping her favorite pomegranate juice at Old Jaffa
But before you get all starry-eyed about the Promised Land, we recommend this hassle-free way to fly—because who wouldn't want to be comfortable when you're up in the air for 11 hours? Last March, Cathay Pacific launched their new flight plan to Tel Aviv, which includes four flights weekly (every Tuesday, Thursday, Saturday and Sunday) on their Airbus A350. We suggest taking the red eye flight at 1:00 am so you'll wake up without jet lag in Israel at 7:40 am (including the six hour time difference).
ADVERTISEMENT - CONTINUE READING BELOW
If you want to make your trip an even more relaxing one, upgrade your ticket to Business or First Class to get lounge access for free. If you're on the fence about upgrading, the Cathay Pacific lounge isn't just all about free wifi access. Particularly in Hong Kong, where your 2-3 hour layover will be after taking off from Manila, the Cathay lounge has a 24-hour buffet breakfast, a premium dimsum bar (Sos' favorite!), a specialty tea room, and comfortable sleeping quarters when you need to take a power nap. And did we mention that it also looks incredibly photogenic?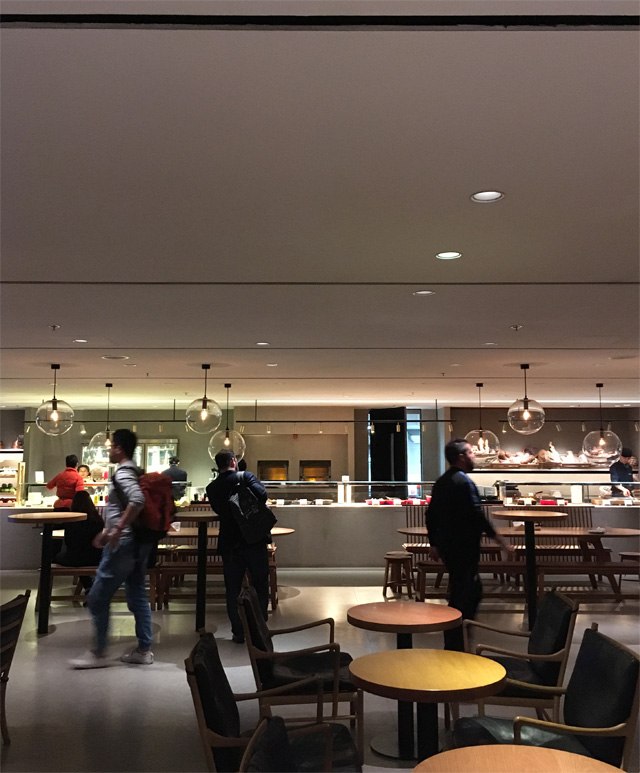 IMAGE Maura Rodriguez
The buffet breakfast hall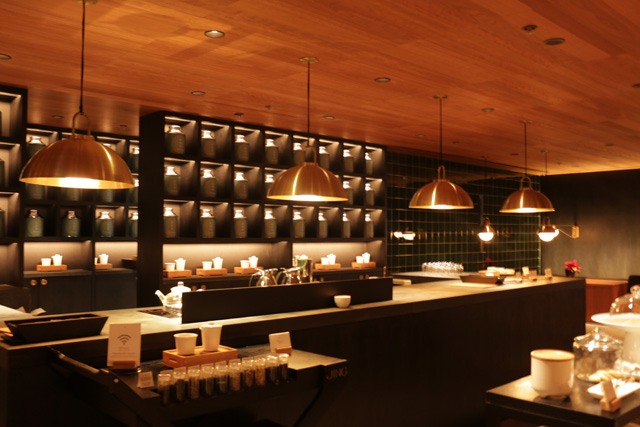 ADVERTISEMENT - CONTINUE READING BELOW
IMAGE Maura Rodriguez
The tea room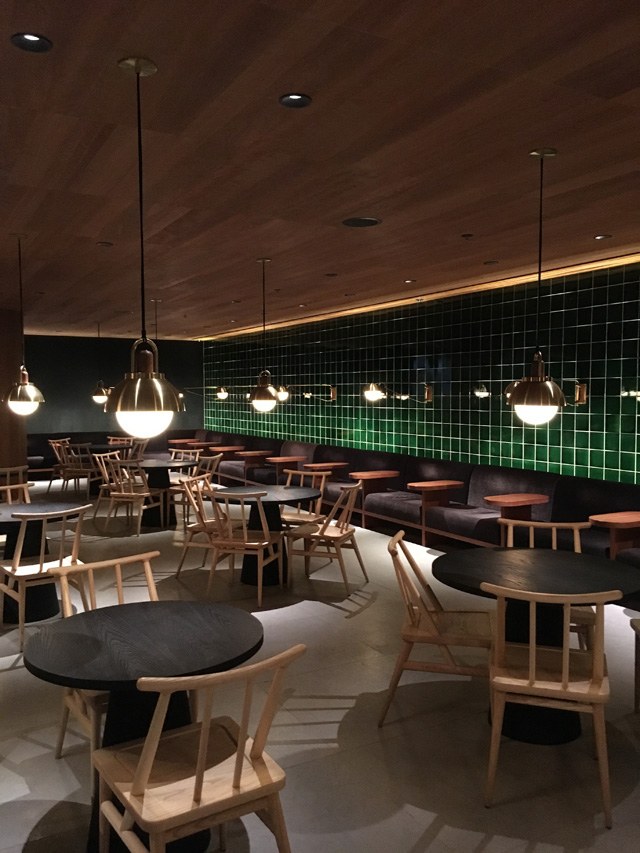 IMAGE Maura Rodriguez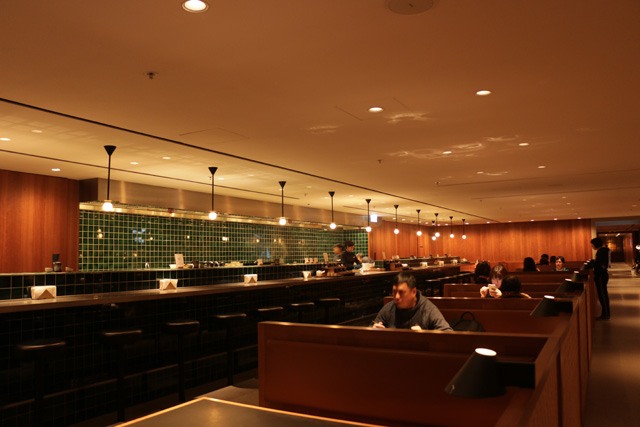 IMAGE Maura Rodriguez
The dimsum bar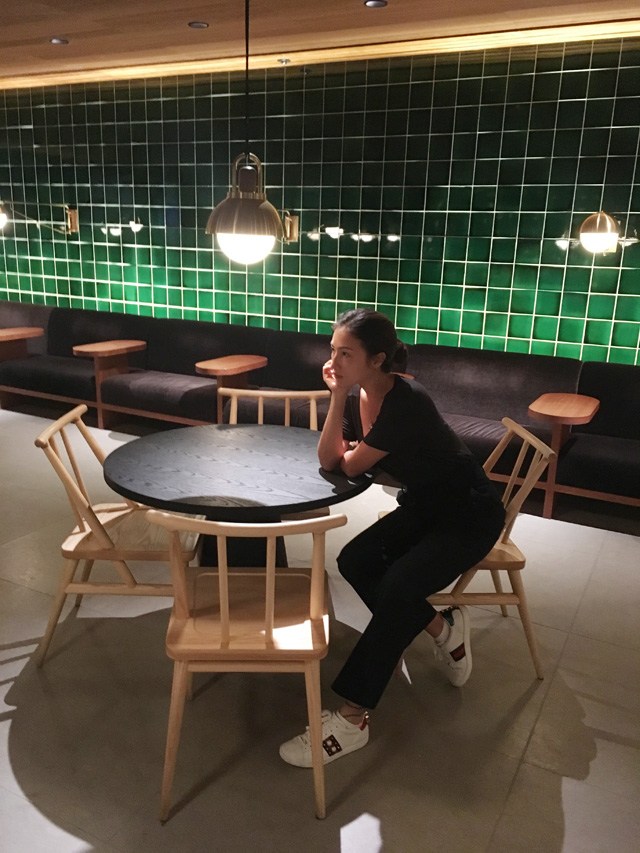 ADVERTISEMENT - CONTINUE READING BELOW
IMAGE Maura Rodriguez
Sos lounging around at the Cathay Pacific Lounge tea room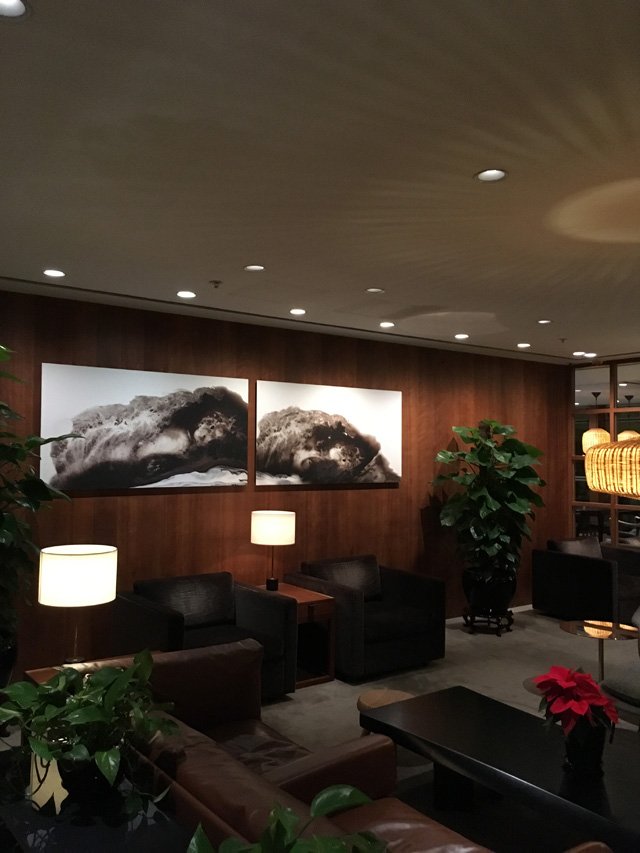 IMAGE Maura Rodriguez
The many Instagrammable spots around the lounge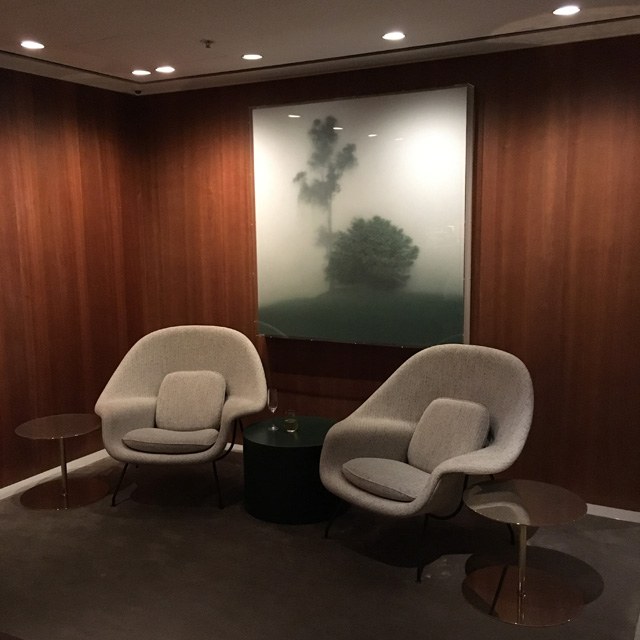 IMAGE Maura Rodriguez
Once you're all set to fly, read on for Solenn's recommended itinerary of activities, shops and eats you mustn't miss for your very own Israeli infatuation.
1. Explore Carmel Market for fresh and dried produce, local handcrafted cheese, and quirky finds.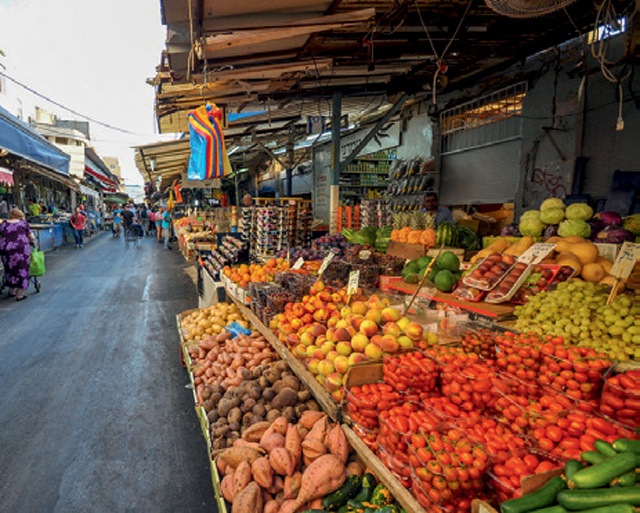 ADVERTISEMENT - CONTINUE READING BELOW
IMAGE Maura Rodriguez
"I love walking around and I love food, so one of my favorite spots is definitely the Carmel Market. You'll find anything from clothes to Israeli delicacies and cheese in a place that's not curated for tourists." Sos' essential edibles include the dried pomegranates, prunes, fresh fruit slushies, and the börek (a baked flaky pastry filled with savory ingredients), particularly the ones sold by the Mercaz HaBureka Shuk HaCarmel kiosk.
2. Have coffee and ice cream and shop local at Neve Tsedek.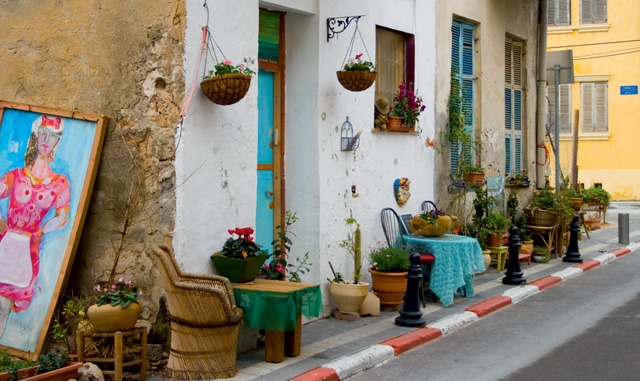 IMAGE Maura Rodriguez
This quaint and relatively quiet neighborhood is a melting pot of Israel's young creative culture. "I'm a fan of Neve Tsedek, which is very hip and has many cafés and modern restaurants," says Solenn. The place is sprawling with so many local emerging designers' ateliers, and be sure to walk the length of Shabazi Street and enter Mikanmor, a shop that specializes in handmade leather accessories. The fluidly structured leather bags are especially worth toting home.
3. Stand in awe at the Old City of Jerusalem and take as many photos as you can!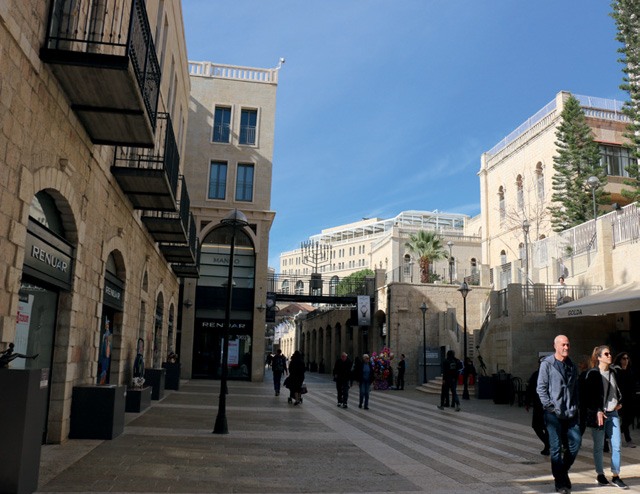 ADVERTISEMENT - CONTINUE READING BELOW
IMAGE Maura Rodriguez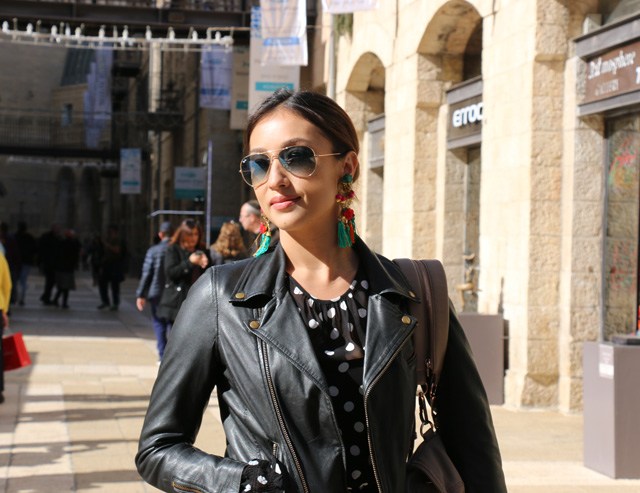 IMAGE Maura Rodriguez
"Of course, Jerusalem is a must- see, whether you are religious or not," Solenn says. "It's always important to be a part of history, and you will definitely feel it there." True enough, there's an overwhelming sense of holiness and history once you reach the Church of the Holy Sepulchre and the Wailing Wall. It's best to have a guide to make the experience a more insightful one that will definitely expand your world view. After a long day walking around the Old City, be sure to drop by Roladin Bakery at Mamilla Mall for a taste of Israel's best donuts!
4. Take a hike at Western Galilee.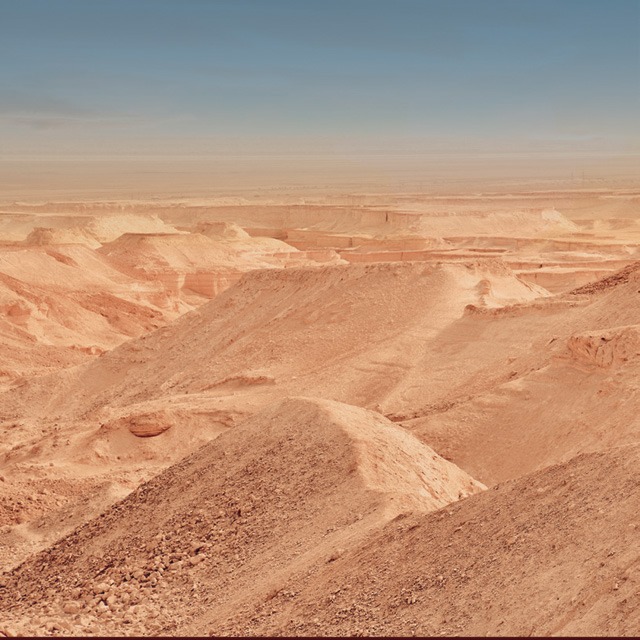 ADVERTISEMENT - CONTINUE READING BELOW
IMAGE BJ Pascual
A UNESCO Heritage Site renowned for its breathtaking natural rock formations and scenic coastline, there's a lot to see and experience at West Galilee that will leave you awestruck. Solenn shares, "I love the outdoors and would love to go hiking around the area and visit the coves."
5. Shop for antiques and have a drink at Old Jaffa.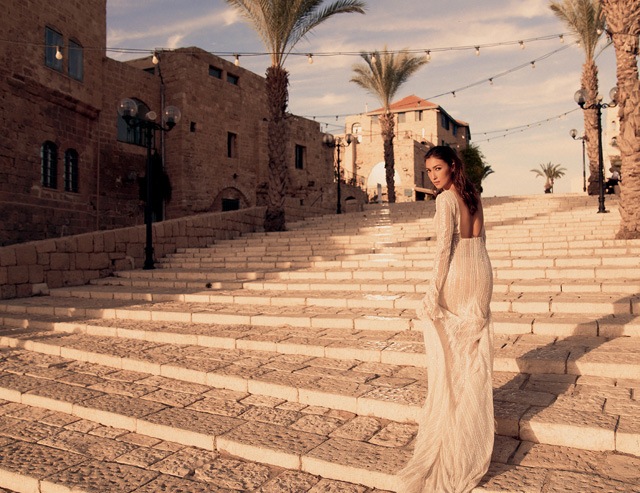 IMAGE BJ Pascual
"It's the perfect mix of ancient and trendy. It's nice to see how two worlds so far apart can work as one," Solenn muses. The shops' offerings range from bespoke local perfumes to affordable ceramic souvenirs. But don't leave without having a drink! There's a neo shabby-chic vibe to the bars here that draws a young and artsy crowd after dinner. If you want to party with the cool kids of Tel Aviv, this is definitely the spot to be in.