With the world plunged in a global pandemic and everyone forced indoors, it seemed wedding celebrations were out of the question for the time being. In fact, the CBCP earlier announced that groomsmen and bridesmaids are no longer necessary for weddings this 2020. According to the temporary guidelines passed, only the couple, one set of sponsors, and their immediate family are allowed in Manila Catholic churches during the ceremony.
That said, a few couples refused to let the crisis sabotage their happily ever after, with a handful still deciding to proceed with their nuptials, albeit in a drastically smaller and simpler scale than any of them had originally planned.
From declaring vows in empty churches, to broadcasting their ceremony via Zoom, below, check out all the ways couples are still tying the knot amid the ECQ, and against all odds.
1. Receiving a virtual blessing
Though Chari Trinidad and Marvin Mendoza's wedding plans were struck down twice due to the Taal Volcano eruption and the COVID-19 pandemic, the couple of three years remained unfazed. If they couldn't have their actual nuptials this year, they'd at least get married in spirit. Hence, Chari and Marvin pushed through with a virtual blessing instead, with only a number of their immediate family in attendance, and the priest present through a television screen.
ADVERTISEMENT - CONTINUE READING BELOW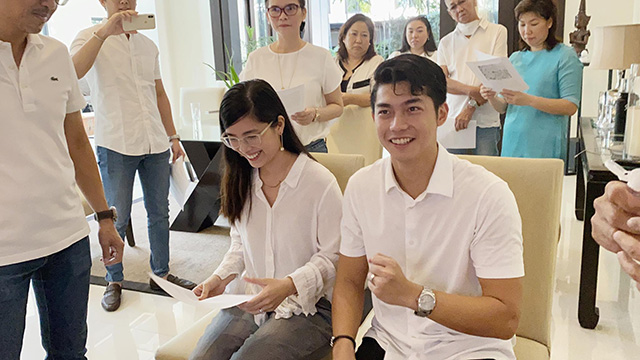 "Our parents were made to read prayers and our fathers blessed our rings with the holy water. It was surreal and truly meaningful," Chari told Preview. "We'll secure a civil wedding as soon as the lockdown is lifted. And we will push through with our church wedding hopefully by end of the year. We are hoping the world has healed by then…We are very lucky we get to marry each other thrice: online, civil, and in the Lord's church. Through God, anything is possible."
CONTINUE READING BELOW
Recommended Videos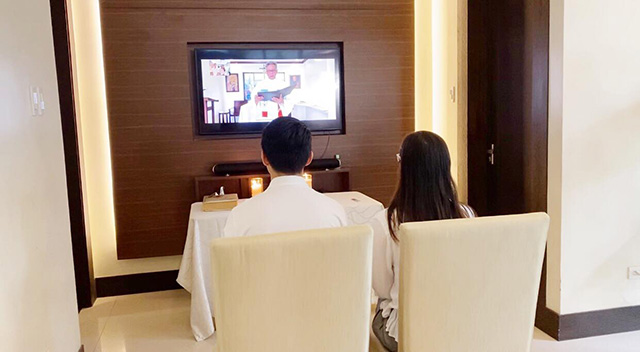 Related Stories from Preview.ph
2. A merry Zoom wedding
Speaking of virtual ceremonies, another couple had the clever idea of saying "I do" via Zoom. Vianka Amurao and Coby Sarreal dressed for the occassion from the safety of their own home, while their friends and family stood in attendance through a video conference call. "Living together during quarantine, we've been catching up with friends through the Zoom app and that sparked the idea of holding a Zoom wedding," Vianka tells Preview. "Always choosing love in any circumstance, we decided to go for it and to gather our loved ones to witness and celebrate with us, as soon as possible within our resources."
ADVERTISEMENT - CONTINUE READING BELOW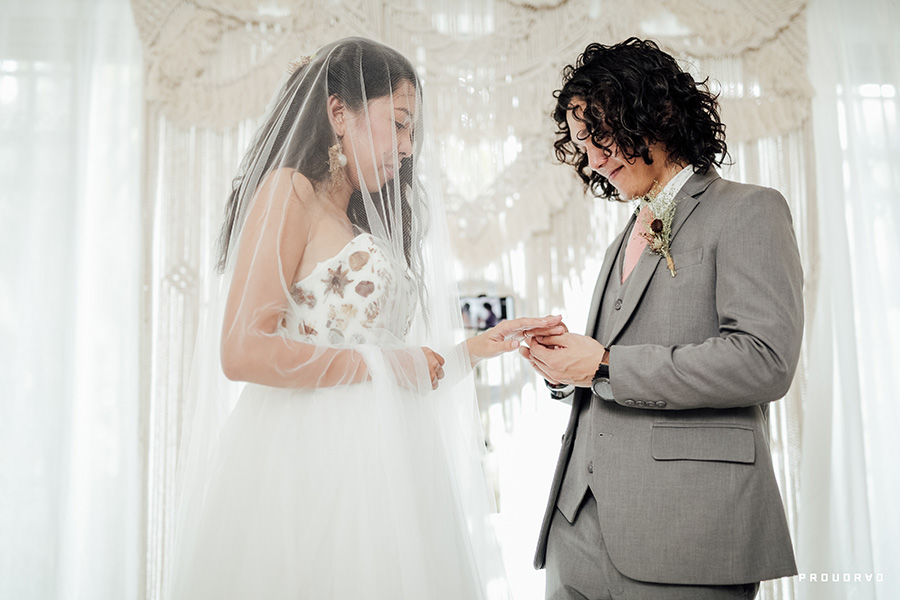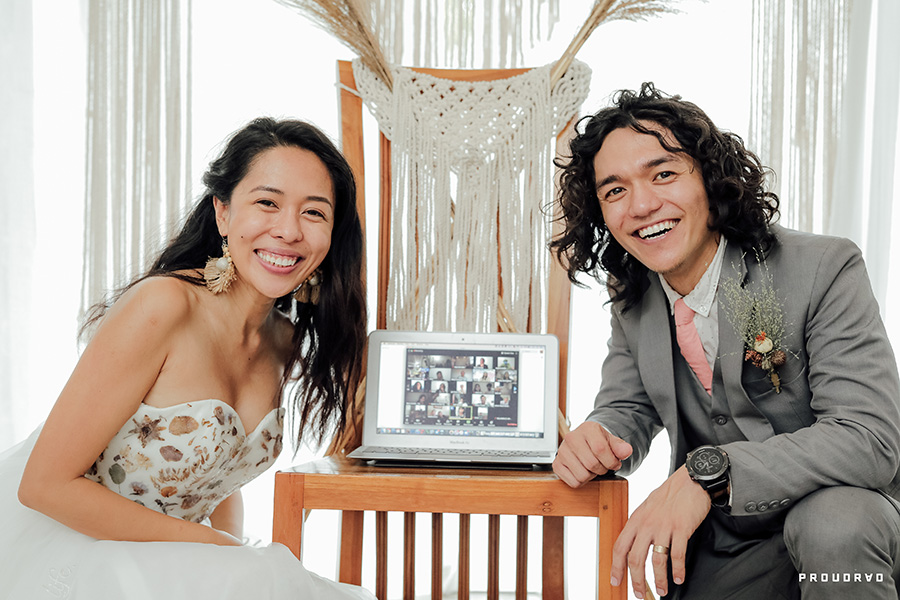 ADVERTISEMENT - CONTINUE READING BELOW
Related Stories from Preview.ph
3. An empty church wedding
In the meantime, anyone still aiming for a church ceremony will have to keep their celebration as quaint as possible, much like the nuptials of Dianne Ruedas and Paolo Bueno. The pair held a quick 45-minute ceremony in Manila Cathedral, witnessed by a grand total of four people in attendance. "I knew in my heart that he was the one and we realized that we don't need an extravagant wedding to celebrate our love. We just needed God's blessing and grace especially now in these trying times," Dianne told Preview.
ADVERTISEMENT - CONTINUE READING BELOW
"We contacted the Secretary of Manila Cathedral. Luckily, they allowed us to push through but of course with certain protocols due to the situation." Both residential doctors fighting in the frontlines, Dianne and Paolo made do without a honeymoon for now and headed straight back to duty the next day.
PHOTO BY

Courtesy of Dianne Ruedas

ADVERTISEMENT - CONTINUE READING BELOW

Related Stories from Preview.ph


4. An intimate church ceremony broadcasted through Zoom
Another pair of doctors tied the knot in a similar fashion in Australia where a lockdown had also been imposed. Although couple Danielle Martinez and Jigs Pangilinan had orginally planned to get hitched in the Philippines, they found themselves unable to fly home after shooting their prenup in Sydney where Danielle is based. "We decided we are not going to let the COVID-19 pandemic get in the way of our plans. We really wanted to push through with a church wedding," Danielle said in an interview with Bride and Breakfast.