Almost a year after getting engaged, Tim Yap and his partner Javi Martinez officially tied the knot in New York City. The pair had an intimate wedding ceremony on Christmas day, with the guest list composed of no more than two close friends. Needless to say, it was a far cry from the sheer extravagance we witness yearly at the eventologists' parties. And in case you didn't know, Tim actually popped the question at his birthday bash last year!
Related Stories from Preview.ph
Javi isn't only Tim's life partner, the two also work together to bring Yaparazzi's events to life. As the company's events director, he is the military-precise might behind their flawless executions, which includes the grand wedding of Dr. Vicki Belo and Hayden Kho in Paris last year. And now for his own big day, Javi tells Preview how he pulled off planning a union that was quite the opposite of extravagant:
ADVERTISEMENT - CONTINUE READING BELOW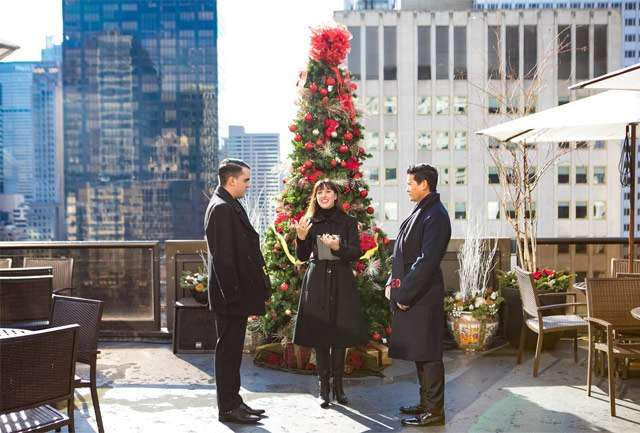 IMAGE Haris Tijo
Hi Javi! Why did you choose to get married in New York?
"Both of us also love musical theatre. We go to London to watch West End shows often, but [before this] we haven't had the chance to go to New York together to enjoy Broadway productions. So we chose New York as the destination for our Christmas vacation, a break that we both needed after working so hard this past year (we travel a lot but always for work, and we love it, too). It was my first time in New York City but since Tim is already an expert, he knew that I would love it. We decided to start planning our civil union at the same time we were planning the trip."
You've planned and executed two very grand weddings for the Belos in the last two years, yet chose to keep your wedding both low key and simple. Why did you go that route?
"It was actually Tim's idea to keep it simple. We are used to creating huge and extravagant productions for our clients. I'm [usually] busy taking care of every single detail, but this time I wanted to enjoy with Tim and just focus on ourselves, without having to face an audience. This time, we wanted to focus on our message for each other. "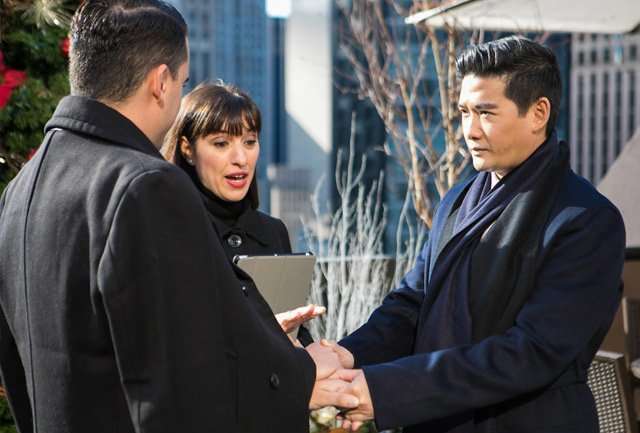 ADVERTISEMENT - CONTINUE READING BELOW
IMAGE Haris Tijo
How long did it take you to plan this and how did both of your whims figure into your plans?
"It was supposed to happen last June, but changes in Tim's schedule didn't allow for it to happen. When we decided to do it on Christmas Day, however, it didn't take that long. We were able to find a schedule a couple of weeks before the holiday season. We booked the tickets and all of the sudden we were already in New York.
"On the day [itself] in the morning, we met with our friends from The Peninsula New York, found an officiant and scouted for a venue within the hotel. After lunch, we went to the City Clerks Office to file our marriage license. And while walking back to the hotel, we bought our outfits along 5th avenue. Everything fell into place in just one day."
ADVERTISEMENT - CONTINUE READING BELOW
Why did you ask Lea Salonga to be your witness?
"We have this shared love for Lea, and she and Tim have been friends for a long time. When I found out that we needed a witness for our ceremony, the first name that came into our mind was [hers]. We knew she was going to be in New York [at the time] to perform for Once on This Island as Erzulie the Goddess of Love, and true enough we were blessed by her love."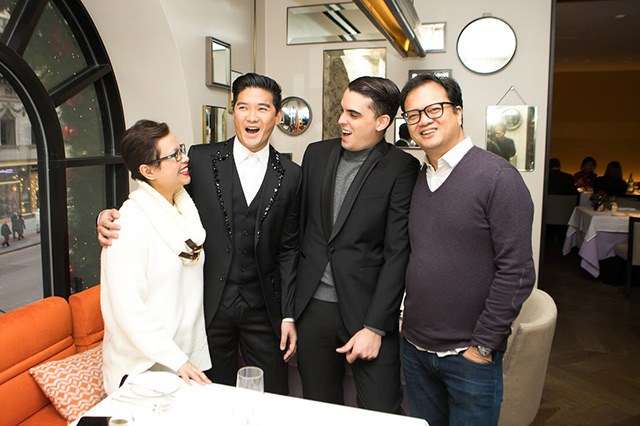 ADVERTISEMENT - CONTINUE READING BELOW
IMAGE Haris Tijo
You're both known to be quite dapper dressers, how did you choose what to wear for the big day?
"I really wanted to try something new and mixed a tux with a turtle neck sweater to protect myself from the cold of New York. Tim always knew he was going to wear Dolce & Gabbana so we went to the store and got everything off the rack. The night before the wedding, our friend Sophie sent to our suite two matching Gucci scarves [embroidered] with the word 'LOVED', and those somehow transformed our outfits, uniting them as one."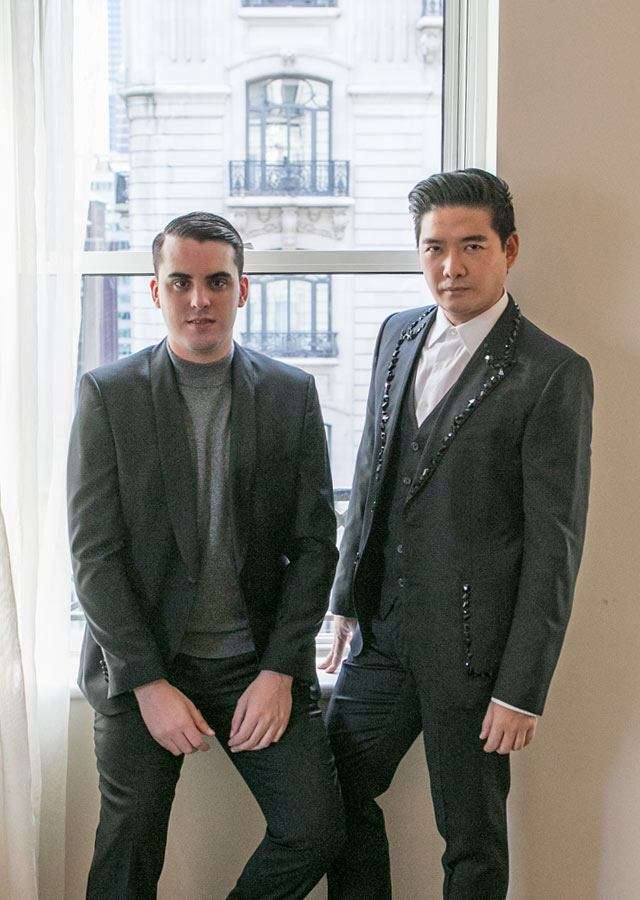 ADVERTISEMENT - CONTINUE READING BELOW
IMAGE Haris Tijo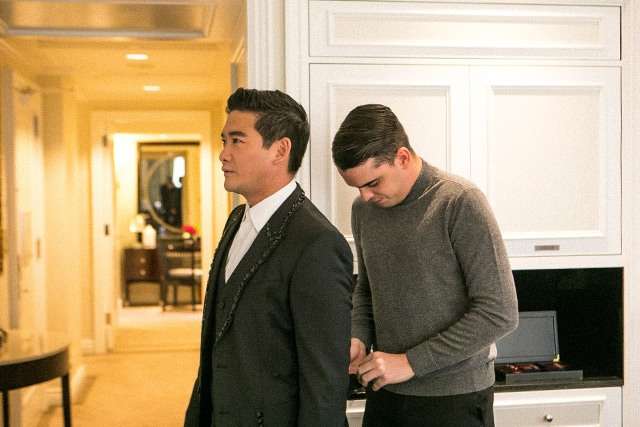 IMAGE Haris Tijo
You're pros at planning events and even doing events abroad, what advice would you give to those planning intimate weddings abroad?
"In the case of planning an intimate wedding the best advice will be to... call me! Just kidding. I would recommend for couples to just enjoy and have fun planning every single moment. Make it as simple as possible to leave space for sharing feelings with your partner. The best option will be to start working by email with your contacts abroad and, of course, find out what legal requirements you will need to take care of when you arrive to the location.
ADVERTISEMENT - CONTINUE READING BELOW
"My recommendation is to choose a hotel as your venue, since it would have a lot of corners where you can have your ceremony in (suites, rooftop, restaurants, windows with a view), and they come with in-house events personnel who will help you with all the local secrets and suppliers. Once again, focus on your partner and work together as one to create new memories to share with your loved ones back home. We were literally six people—Tim, myself, Veronica (the officiant), Lea and our friend Marcel Crespo (our witnesses) and Lesley, the events manager of The Peninsula New York."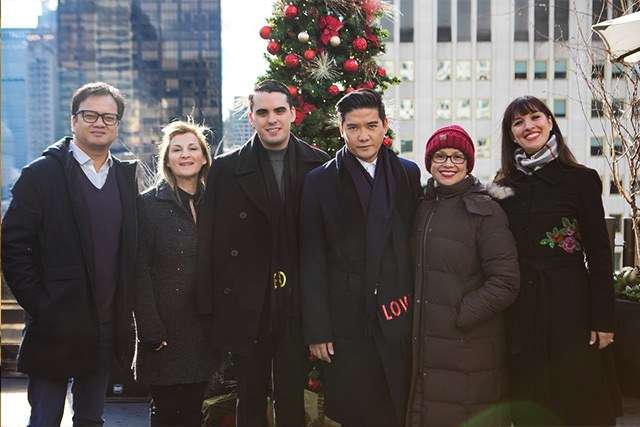 ADVERTISEMENT - CONTINUE READING BELOW
IMAGE Haris Tijo
Will you be changing your last names? How do you refer to one another now, husband/partner?
"Changing our surnames was a decision that we had to make while presenting all our documents at the City Clark for our marriage license. We didn't know what the legal situation was in the Philippines regarding a change of surname on Tim's passport, so we decided to keep it as is. We are already part of each others families, anyway, and we don't need a surname change to prove it.
"Labels don't really matter, sometimes it's husband, sometimes partner, but always the love of my life."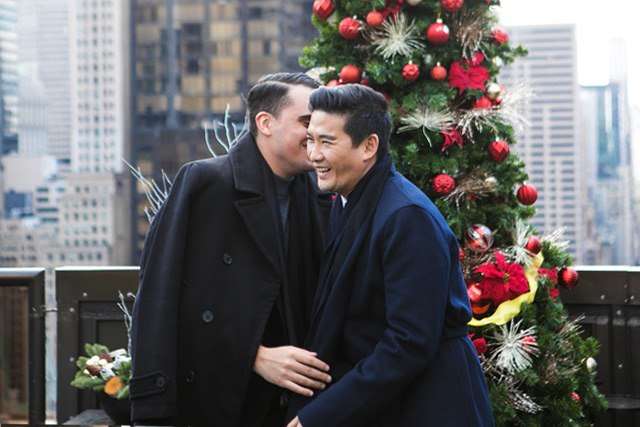 ADVERTISEMENT - CONTINUE READING BELOW
IMAGE Haris Tijo
Do you plan to have a family?
"With the staff who lives at home with us and our pets Panda, Gigi and Pringles, we already consider ourselves a family. But if what you mean is if we are planing to have kids the answer is yes, eventually. We have lots of things to accomplish and learn together before we take that [path], but I already know that Tim will be an awesome Dad."

Your union is quite a triumph for same sex couples, who are also considering getting married. What words of wisdom and joy can you impart with our readers about pursuing this dream?
"When you know you've found 'The One,' you stick to it, you work it out, through thick and thin, you don't give up. You take it to the next level. When you believe you make each other better individuals and bring out the best in each other, I think it is but right to take it to the next level. Don't be afraid of it. It's something to look forward to and embrace."
ADVERTISEMENT - CONTINUE READING BELOW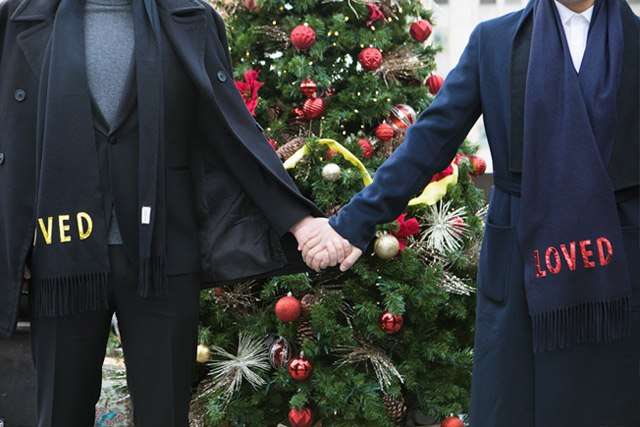 IMAGE Haris Tijo
Congratulations, Tim and Javi!
Hey, Preview readers! Follow us on Facebook, Instagram, YouTube, Tiktok, and Twitter to stay up to speed on all things trendy and creative. We'll curate the most stylish feed for you!