When it comes to Instagram, everyone has their own thing going on. While the battle between washed out and colorific grids is still very much apparent, another style seems to be succeeding in getting its own fair share of the spotlight. Introducing: the tinted grid.
This style is nothing new in the world of photography. But on Instagram, it's a growing trend that even our local celebs and bloggers are switching to. It's basically replacing the whites with another hue or coating it with another colored layer, thus creating a consistent look for a more uniformed grid.
Below are some of our favorite tinted grids:
Martine Cajucom
Follow: @ilovemartine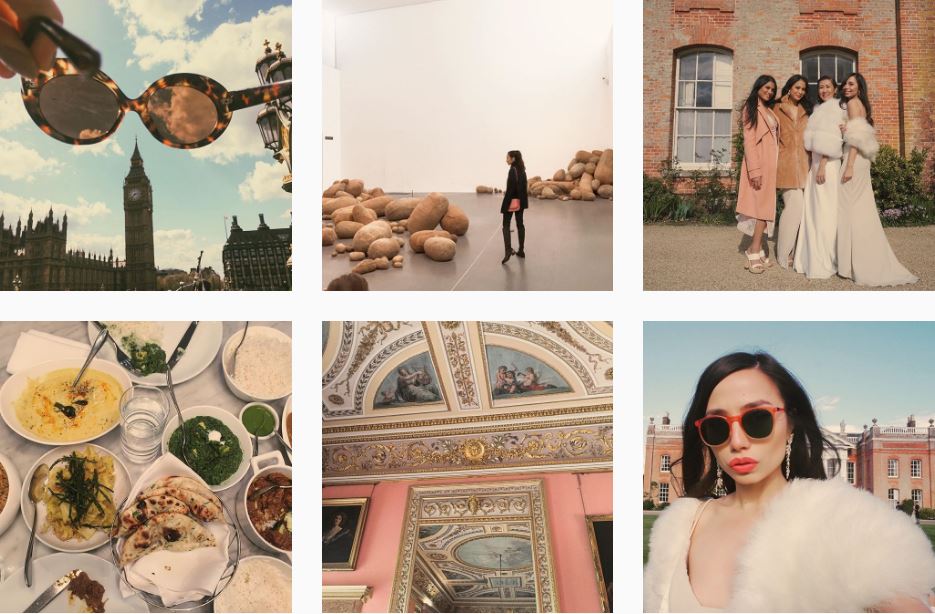 If you regularly stalk the It girls on Instagram then perhaps you've already noticed the change in Martine Cajucom's posts since spending Halloween in Shanghai. Her photos were suddenly warmer with highlights bordering on yellow and beige.
Bianca Valerio
Follow: @bianca_valerio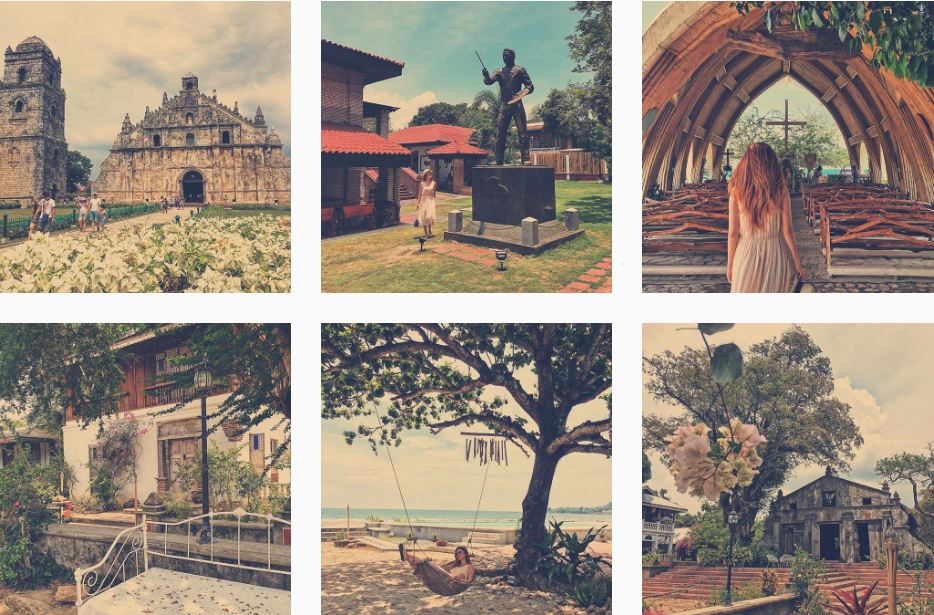 ADVERTISEMENT - CONTINUE READING BELOW
Host Bianca Valerio is more committed to maintaining a muted feed. One look at her grid instantly gives away that she's into saturated yet faded photographs that are consistently highlighted with peach and yellow tints.
Camie Juan
Follow: @camiejuan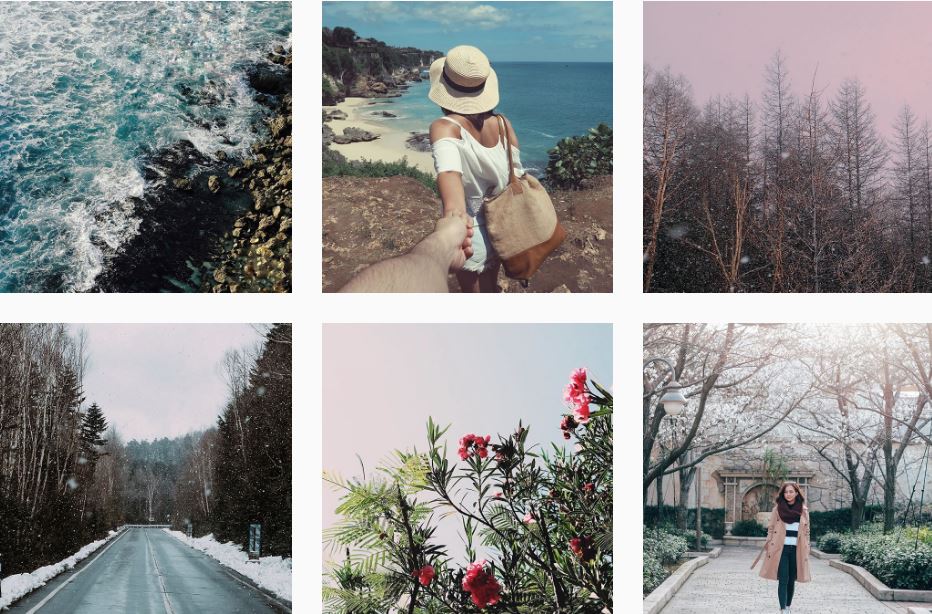 As for travel and lifestyle blogger Camie Juan, she seems to prefer the cool side of the spectrum. Her feed is almost always filled with pinks and blues—cotton candy skies, clear blue oceans, and random pretty things in pastel hues.
Aryanna Epperson
Follow: @aryannaepperson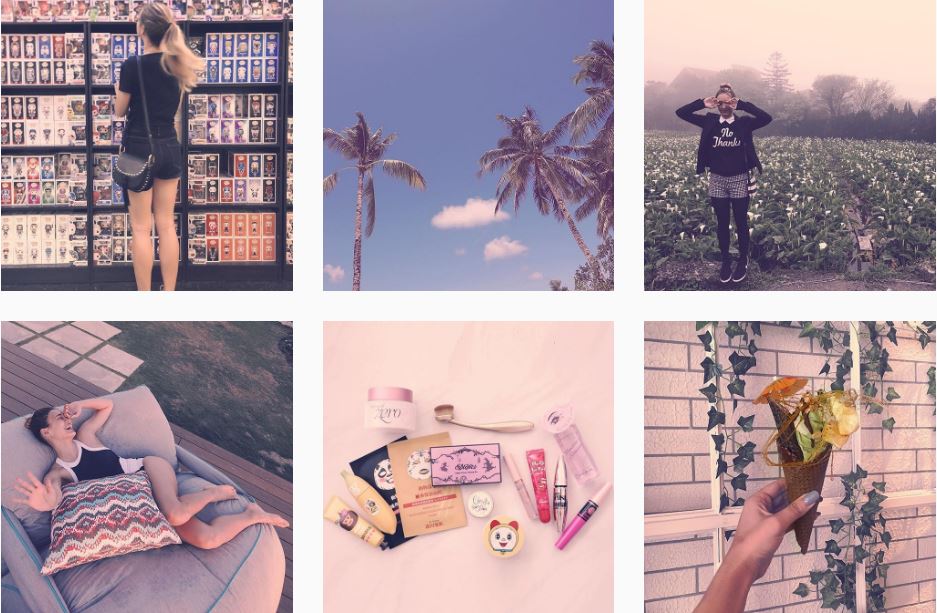 Recently hopping on the tinted grid bandwagon is MTV VJ Aryanna Epperson. Pinks and purples seem to be the common denominator among her posts, and so far, she's nailing it.
ADVERTISEMENT - CONTINUE READING BELOW
Tricia Gosingtian
Follow: @tgosingtian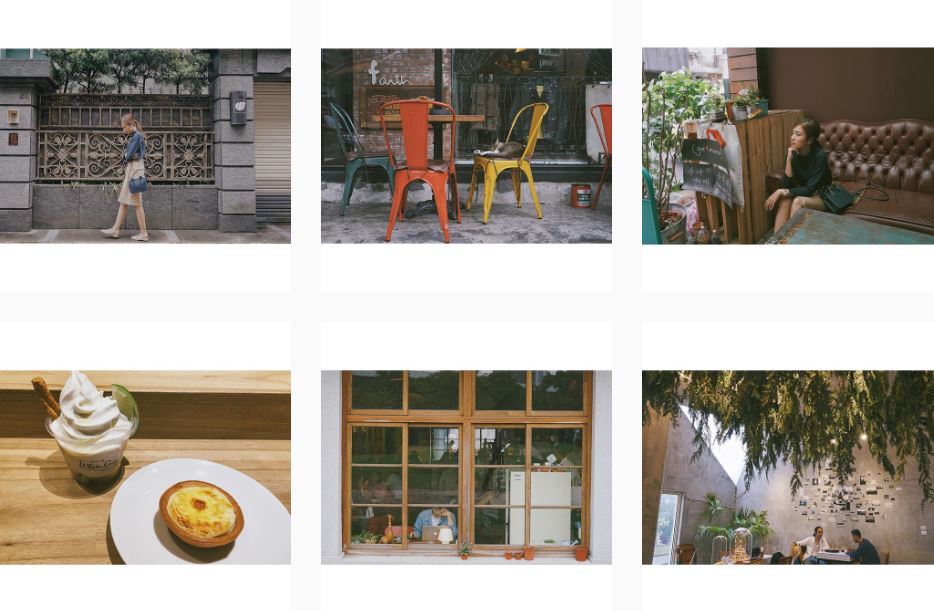 Tricia Gosingtian has always been consistent about her photography style, and even when it comes to her Instagram grid, the blogger also stays true to her subdued, slightly faded filter.
All photos from Instagram