For those on the outside looking in, drag can seem like a rainbow-hued tornado of rhinestones, extravagant gowns, and wigs so tall they reach the heavens. But just like how gender is a spectrum of various identities and expressions, drag does not adhere to just one list of standards. It is, after all, a way for individuals to express themselves, and to challenge the societal conventions that cage them.
An artist who's made it a personal mission to prove that drag is not a one size fits all is Pura Luka Vega. The Drag Den contestant is best known for wearing their beard front and center, which for many is an "unconventional" way to participate in drag. Luka, however, contests that having facial hair isn't the sole thesis of their identity. According to them, their drag is about shaking up rigid notions of gender, especially given the queer community's perpetual fight for their basic human rights.
ADVERTISEMENT - CONTINUE READING BELOW
In an interview with Preview, the well-spoken drag artist discusses their journey with drag, and how it helps them uplift their fellow queer people.
Preview Pride: Pura Luka Vega on How Drag Celebrates the Unconventional
Please state your gender identity, sexual orientation, and preferred pronouns.
"I suppose I would describe myself as gender nonconforming or gender apathetic as I really don't connect to any gender label. Perhaps the easiest way to describe me is non-binary. Preferred pronouns? I don't really care. Same as with my drag persona, I don't see Pura Luka Vega as having just one gender."
When did you first come into terms with your SOGIE? What was your experience like coming out?
"I had a better understanding of who I was after college, but the confusion and the shame around me was there early on. Back then, discussions on SOGIE were limited, so I only had to learn this bit by bit.
ADVERTISEMENT - CONTINUE READING BELOW
The concept of 'coming out' is not something that I whole-heartedly relate to. I do think to an extent that coming out is more of a Western concept and may vary with experiences of other cultures including ours as Filipinos. My personal definition of 'coming out' involves discovering our identity as individuals rather than a declaration to a particular social unit (family, friends, etc.)"
When did you start getting into drag? How has this career helped you express your most authentic self?
"I started to do drag unintentionally by participating in cosplay events. Back then, I would cosplay male characters but that changed when I saw a female cosplaying as Joker (It really cool by the way). And then I thought to myself, why not challenge the concept through drag?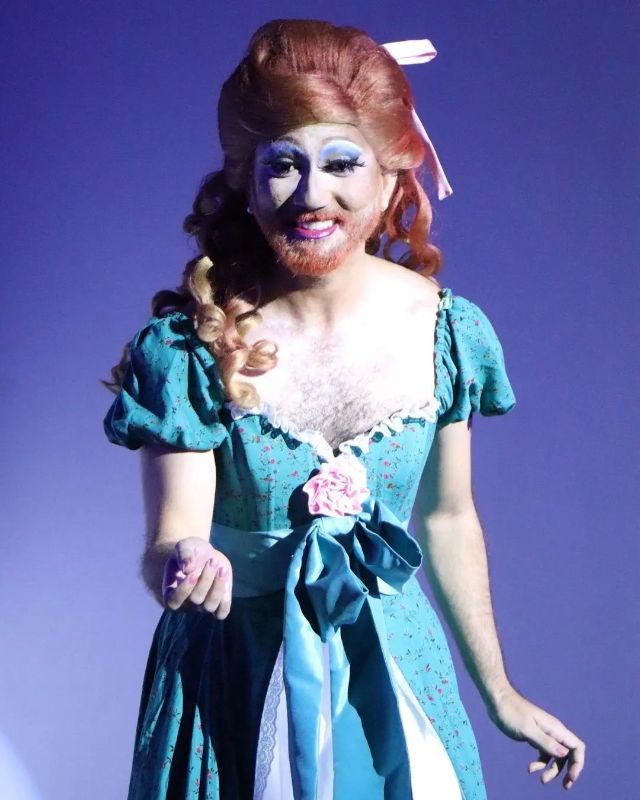 ADVERTISEMENT - CONTINUE READING BELOW
I joined my first drag competition at Nectar Nightclub Drag Cartel in October 2017 [during] Halloween, and continued ever since. Matigas ulo ko eh. The beard came later when people [imposed] their idea of what drag is and what it should be. And I'm like..."
How do you think your drag helps uplift the queer community? How does your work celebrate or highlight them?
"Drag is our way to show others that it's ok to be different. In that small way, we want people to feel that we are ALL valid and that we ALL can co-exist. Drag, as we may already know, is used as self-expression and a celebration of our identity. There's a need to tell our own stories, because many of these stories are left untold."
What can you say is your biggest break yet as a drag artist?
"When I first started, I was not taken very seriously as a performer but I continued honing my craft [and] learning along the way. My biggest break yet would have to be performing with other talented queens and joining Drag Den. The show has been a blessing and an amazing platform to showcase our drag across the country and internationally. I am still amazed at the trajectory and incredibly grateful."
ADVERTISEMENT - CONTINUE READING BELOW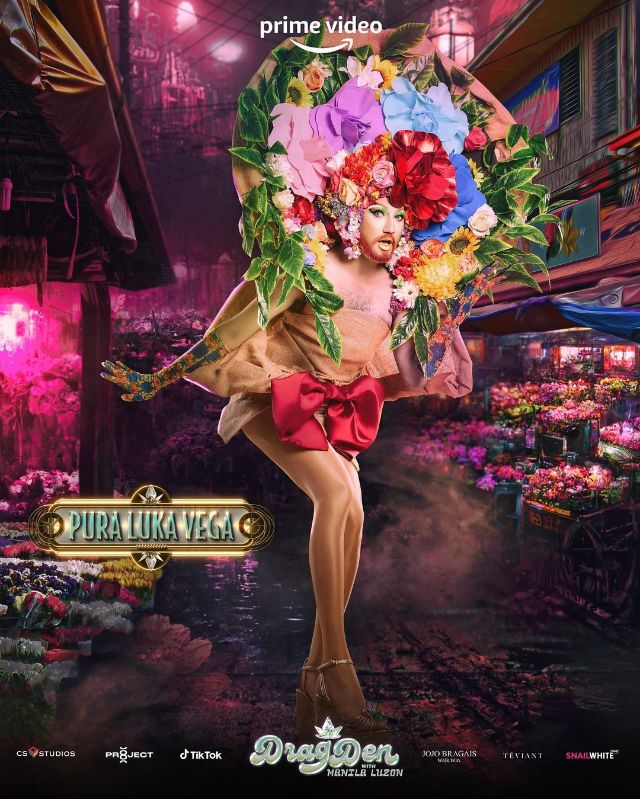 What inspires you to keep expressing your truest self despite the pushback from society? How do you, in your own way, fight back against the discrimination LGBTQIA+ people face daily?
"We as a society need to continuously acquire knowledge in order to understand the truth. The thirst for knowledge is what propels me to keep on expressing myself and challenging preconceived notions of what it means to be human. Knowledge requires belief. But not all beliefs constitute knowledge.
ADVERTISEMENT - CONTINUE READING BELOW
So in the same principle, the best way to fight against discrimination is through education. Alam ko medyo gasgas na pero totoo talaga eh. We need to educate and sometimes we have to be creative about it because disinformation is rampant and harmful."
What's one misconception about the queer community that most non-queer people have that you want to debunk?
"We are all equal in the fact that we are all different. When we advocate for our rights, we are not seeking for 'special rights' or pushing forth the 'gay agenda.' We are advocating for basic human rights and I hope that non-queer individuals can empathize with queer struggles despite not having to experience them firsthand.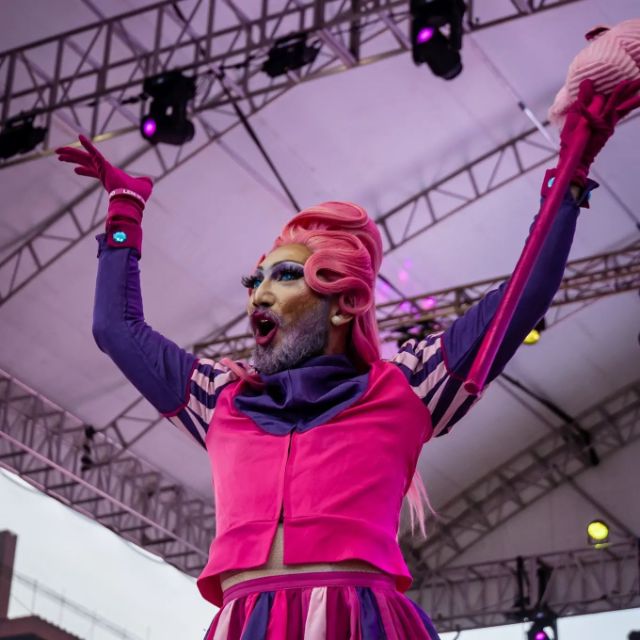 ADVERTISEMENT - CONTINUE READING BELOW
All it takes is to see things through different perspectives. Iba iba ang mga paniniwala ng mga accla, katulad ng iba iba ang paniniwala natin bilang indibidwal. Pero magkakaiba man tayo, sana hindi natin makalimutan irespeto ang isa't isa."
What would be your message to your younger self? How about to the young queer kids who are still discovering themselves?
"I want to give my younger self a big hug. Perhaps a reminder to savor life and to believe in oneself. I wasn't very confident before but if there's one thing I want to tell myself, it is that there's no point in regretting the past or worrying about the future, especially when the circumstances are beyond your control.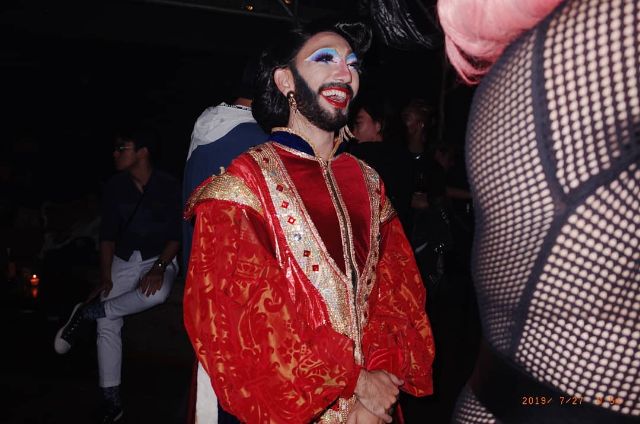 ADVERTISEMENT - CONTINUE READING BELOW
What matters is the present and the things that you can do, and regain that sense of control in creating the life that you want. You have the power, you always have it. You just need to believe in yourself."
Related Stories from Preview.ph
Hey, Preview readers! Follow us on Facebook, Instagram, YouTube, Tiktok, and Twitter to stay up to speed on all things trendy and creative. We'll curate the most stylish feed for you!