When we reminisce on the past, we often refer to photos and videos that have frozen moments in time. We flip through pages in a photo album or, in the more modern world, swipe our fingers through different channels of social media. There are stories out there that have yet to be told and, in some cases, to be remembered. Even if the pandemic has made it exponentially difficult, there's still a vitality in capturing these narratives through different perspectives and broader understandings.
Proving this are the six creatives we're honoring in our inaugural Creative 25. With every click of their cameras, Colin Dancel, Joseph Bermudez, Issa Barte, Aya Cabauatan, Paradox Films, and Mayad Studios all aim to not only tell these stories, but to cement them into memory. When it comes to their craft, the worst thing one can do is to forget—and with the promise they show with their work, it's frankly too hard to do so.
ADVERTISEMENT - CONTINUE READING BELOW
Preview Creative 25: Photographers and Videographers
Colin Dancel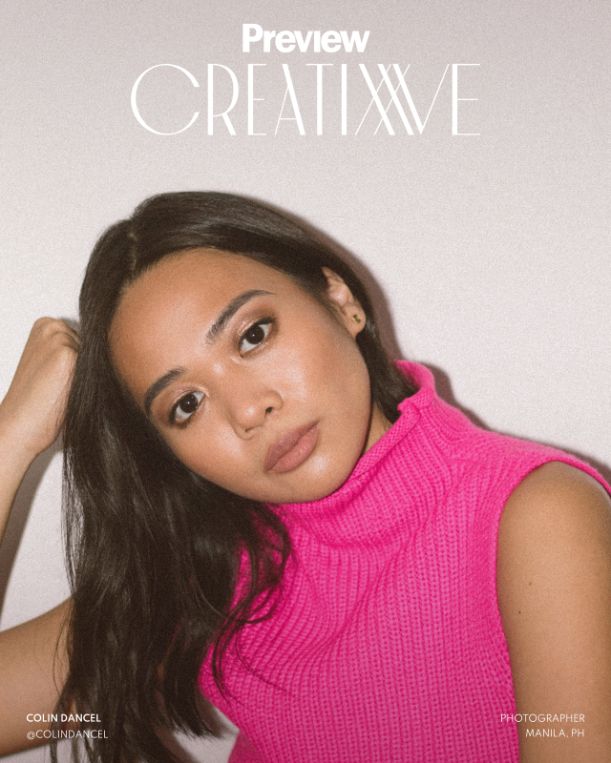 It takes a certain eye to capture things above and beyond the surface. A creative who possesses this talent is fashion and arts photographer Colin Dancel. Her skill of integrating ruminative and almost otherworldly effects into her work can be seen in the images of Bea Alonzo, which she shot for Preview's January 2020 cover. When asked to describe her images, the young creative states, "You don't really kind of understand them but you kind of feel what it's trying to tell you…I want people to feel [what I was feeling] whenever they see my images." The kind of images Colin produces takes more than just a great eye for things, but also a particular kind of bravery.
Some often see bravery as a raw, brawny emotion, but in Colin's lens, courage becomes real with vulnerability. "That's just something that I have been working [on]—showing what vulnerability looks like for me, and what that looks like in front of a camera." It's in this sense that each photograph Colin captures is like a path to discovery, unearthing what is so often missed and unseen. Vulnerability is not an easy route to take for a photographer, but it's because of it that Colin is able to execute a rare and impactful kind of storytelling that will resonate with anyone who catches a glimpse of it.
In today's turbulent times, how do you stay relevant and keep up with the ever-evolving creative scene?
"I think how I stay relevant is being able to just keep doing the work. [After] the Canon issue last year, we're kind of creating this database for women and non-binary photographers. We're trying to build a database, just for us. And I think, more than staying relevant, it's more about how we kind of shift the industry to make room for more people. Because one of my insecurities or frustrations before was that the industry [was] always tapping the same people. How about the other people? Like how are we able to make room for them?"
ADVERTISEMENT - CONTINUE READING BELOW
"And I think this is kind of my way of making room for people because I always tell everyone na I'm here where I am because people gave space for me, gave room for me to singit and learn with them. And that's really something that I want to pass on to other people by means of this database, so me, together with Jazmin Tabuena, [who's] also a photographer, we're slowly building that database. I guess that's our way of making sure that the industry is kind of ready for more people or [to] give space to more people, or [to] give opportunities and jobs to people. It's not about just one single person being relevant. I think it's like an industry-wide thing."
What do you hope to see more of from the field of Philippine photography in the near future?
"I think just more appreciation for the art and the design aspect of things in the way we live. I think we have to realize that the moment we open our laptops, designers are behind it. Designers are kind of designing the way you open your laptop or the way you open your apps and everything. We live in a world that is designed by people and I think people need to kind of realize that more. Like the ads that you see on TV, the tarpaulins, those are all by creative people designing and almost dictating the way we live, like that's how powerful it is."
ADVERTISEMENT - CONTINUE READING BELOW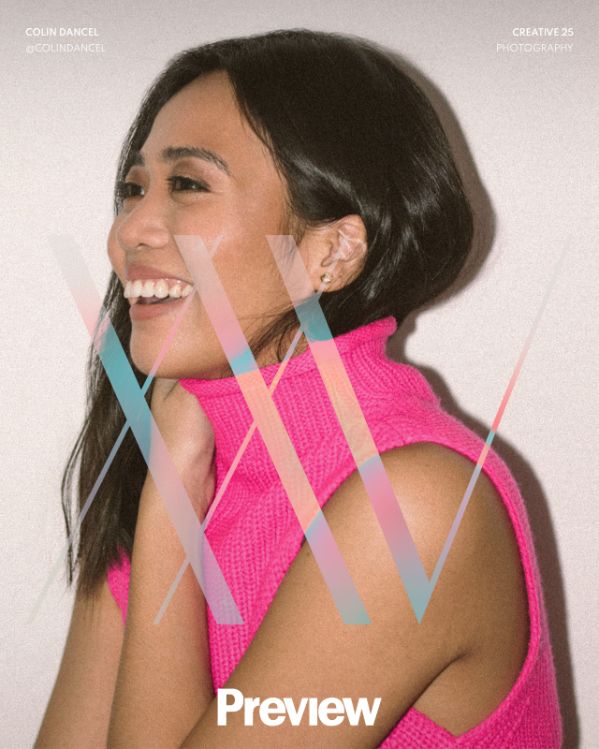 What do you have to say to any aspiring creatives who want to get started in the same industry as you?
"I learned a lot and I have so much more growing up to do. But I think one of the biggest lessons I learned is to really show [up]. I know there's no physical shoots or anything but if you intern for something or someone, you have to be able to show up and you have to be able to do the extra work, or you have to be willing to do the extra work."
ADVERTISEMENT - CONTINUE READING BELOW
"I think that's something that I really learned, big time, through all the jobs that I've had, is to really show up, do good work—something that you would be proud of, no matter how small. And I guess just keep going no matter [what]. The industry can be mean, the industry can feel it's throwing you out. It's not. It's nothing personal. You just have to keep going."
Joseph Bermudez