Music is food for the soul. Its healing quality has never been more vital than it is now as we turn to the comforting voices of our favorite artists or the transportive sounds of movie soundtracks for companionship. Where most industries were forced to a stop during the pandemic, music, consumable in many forms, has continued to thrive—a merciful kindness afforded to up-and-coming artists who'd previously assumed this global crisis would be the beginning of the end of their dreams.
The opposite, of course, turned out to be true, and burgeoning OPM acts like Zack Tabudlo, BGYO, and Bini, along with Emmy award-winning film and TV composer Denise Santos, are proof that music is more than welcome and needed most especially in the bleakest of times, no matter what medium it takes.
Zack Tabudlo - Musician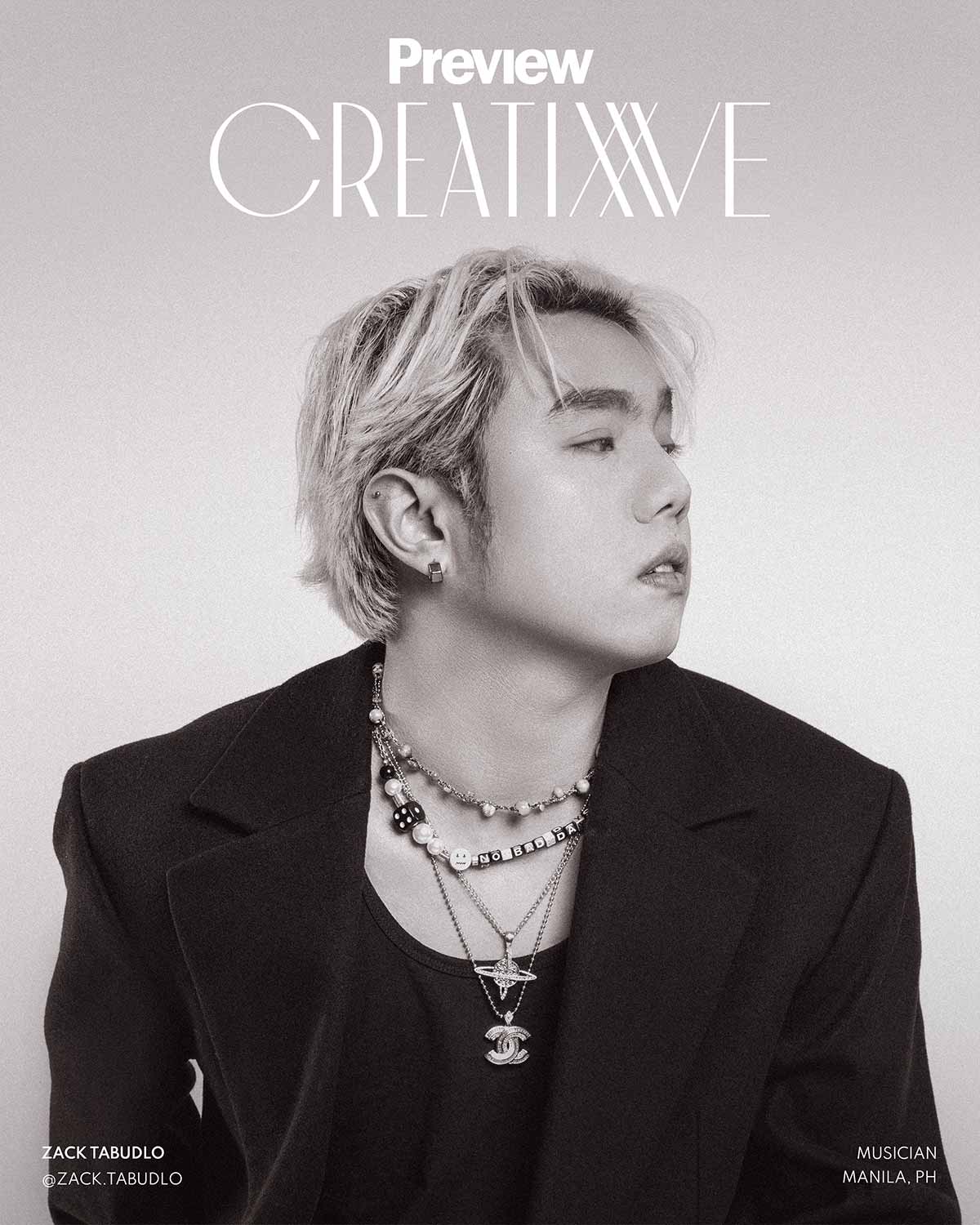 Zack Tabudlo almost gave up on music. After his stint on The Voice Kids at the young age of 14, the crooner pursued a career in the industry for six years, only to end up jaded and discouraged. In a field where one's longevity is determined by the applause one gets, he'd convinced himself it was time to pack it all up come 2020. "January 2021 was kind of actually my last try of becoming an artist," he admitted during an interview with Preview. Three months later, the song that would catapult him into the collective consciousness of Pinoys, Binibini, dropped, and the rest, as they say, is history.
ADVERTISEMENT - CONTINUE READING BELOW
" I have this responsibility to connect to the fans more than anything else, especially right now being in this pandemic."
At 21, his music is everywhere: the radio, in malls, at cafes, the top of Spotify charts, you name it. Filipinos are often drawn to lovesick, sentimental tracks that offer a sense of heartbreaking nostalgia, and Zack's heart-on-sleeve writing ticks all the boxes—it's no wonder his smooth, soaring vocals have managed to arrest the attention of millions everywhere.
"Everything I release is based on personal experiences," says the singer-songwriter, but as someone who's risen to prominence in a time of great divide, the need to reach out to his listeners in any way possible isn't lost on Zack. "[I feel like] I have this responsibility to connect to the fans more than anything else, especially right now being in this pandemic. [Writing] is more of like a general purpose more than it is for me and how I satisfy myself with the music that I create. [When I] make my songs, I guess, in the first demos, it would be about me, then eventually, I really want to make it as relatable as possible for everyone to connect to."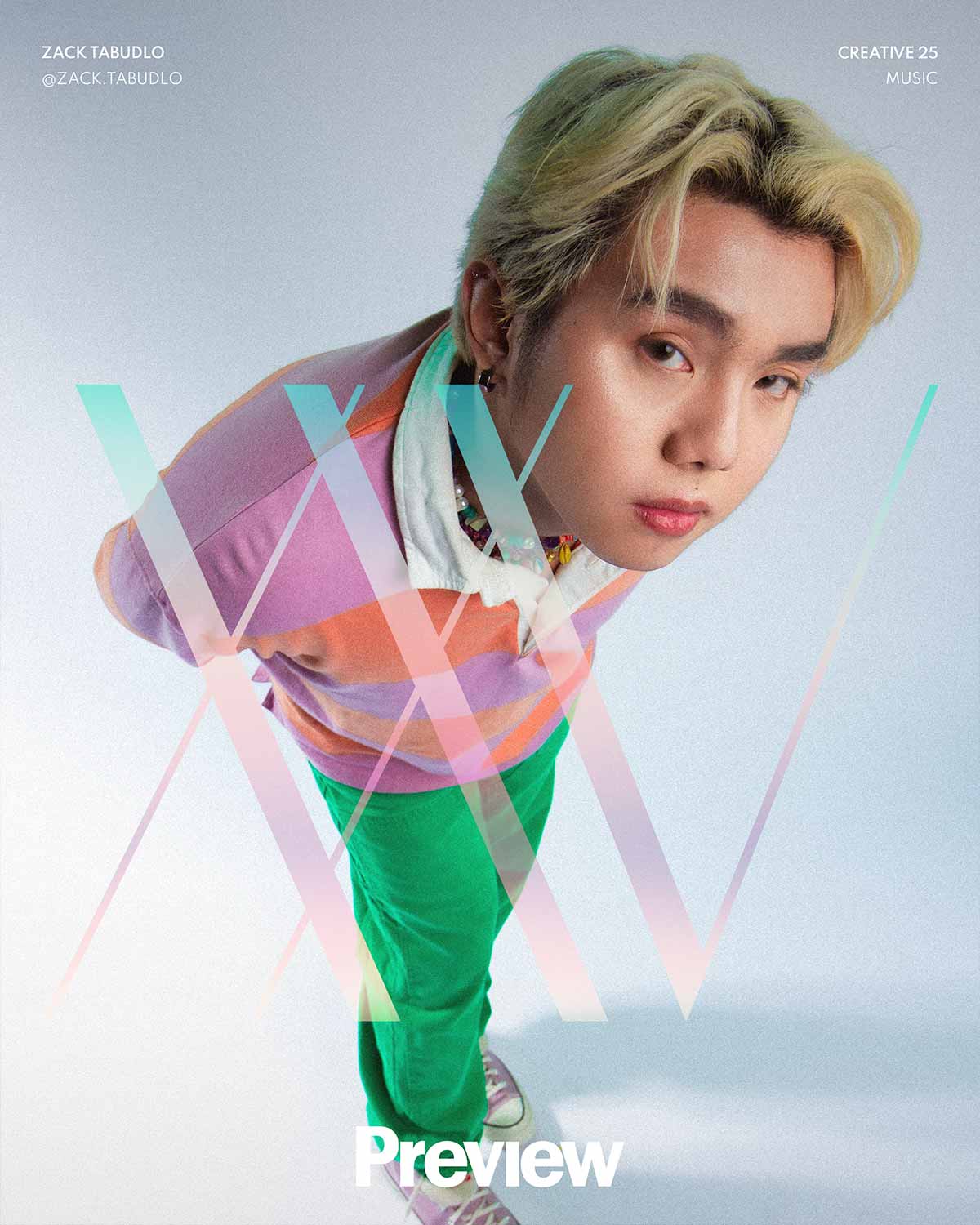 What do you hope to see more of from the music industry in the near future?
"Hopefully, we get more international attention, I guess. We have a lot of talented artists here. I can name hundreds of talented artists and talented producers here in the Philippines, and it's more of just having this great timing for us Filipinos and the OPM scene. We're already here, so for me, it's such a big thing. A lot of things can happen with just a click of a button. It's just a matter of when is the right timing and having the support of all the Filipinos behind this. If the right time comes and if it's the will, then I guess it's gonna happen. We'll have just to wait."
What do you have to say to aspiring creatives who want to get started in the same industry as you?
"It's more of just not giving up. It takes a lot of time. Like I said earlier, it took me literally years for me to get to where I am. Just take certain steps and just a few tiptoes before you can really get into, I guess, that circle."
"There's this theory that Ed Sheeran actually said that kind of pushed me as well when I was young. It's a theory called the Tap Water Theory. Let's say there's an abandoned house and an abandoned whatever it is that has tap water. [If] you open the tap water and you leave it for a few weeks, dirty water comes out and then eventually, once you let it flow, the clean water comes out. That's the same thing as how you write your songs. In the beginning, you're gonna write a lot of bad songs, then eventually, while you write more, you get to this point where you're, 'Oh, this is the feel that I've been kind of searching for in myself. This is the sound that I want.' Then sometimes, you get that dirty tap water again, but like I said, you just put the water on, good water comes out eventually again. Just write more songs and don't give up."
ADVERTISEMENT - CONTINUE READING BELOW
BGYO - Musicians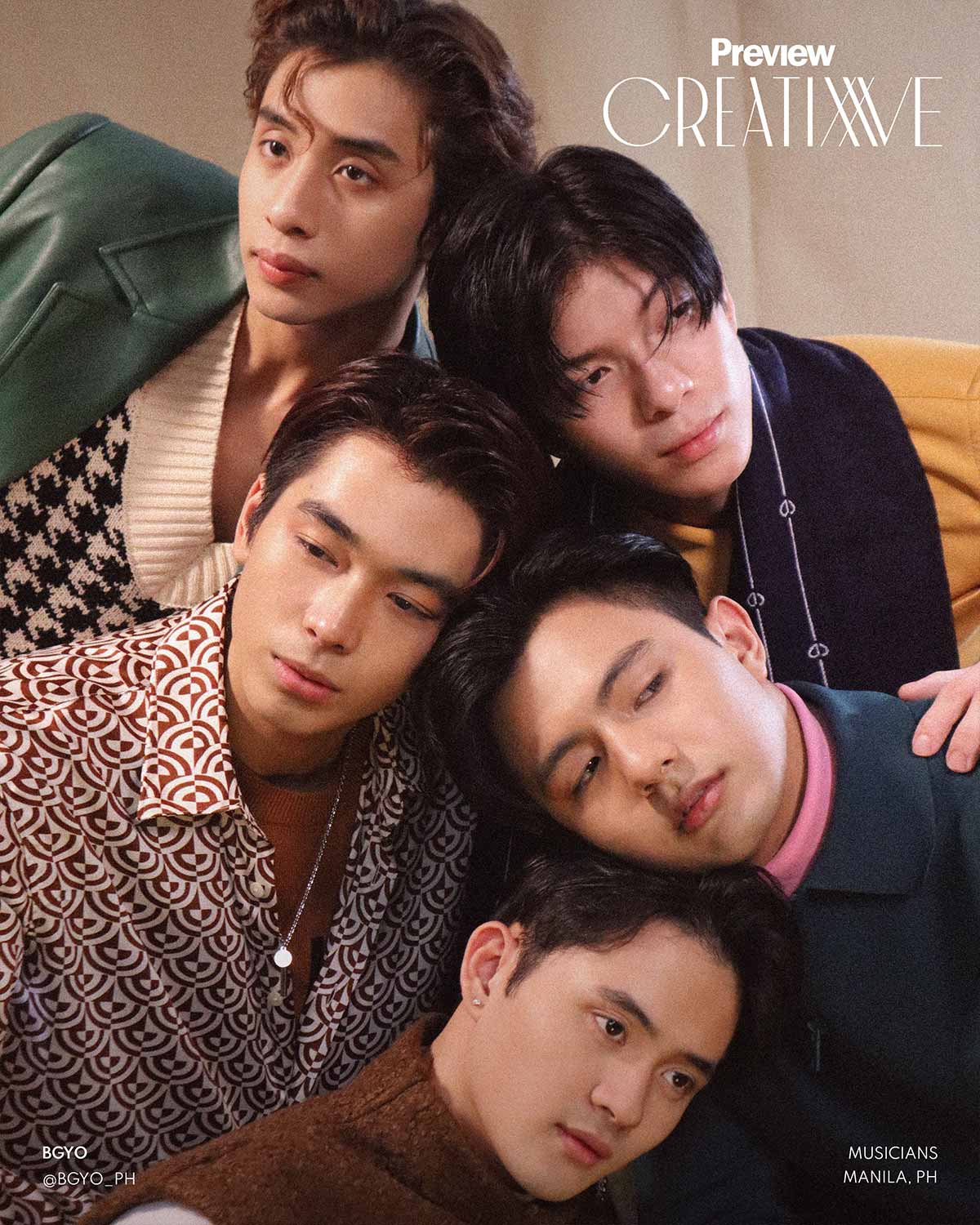 In a scene where international recognition has seemingly become the measure for success, BGYO is keeping their feet firmly on the ground (for now, at least). As one of P-pop's fastest-rising acts, their charming visuals, catchy tracks, commanding stage presence, and legion of loyal fans, who manage to trend their every move on Twitter, make the perfect recipe for a viable global artist. That said, these boys are in no hurry. "Gusto naming makuha pa yung local audience," says their leader, Gelo. "Yung goal po talaga namin nung simula is [to go] international pero hindi po namin siya magagawa if hindi namin ine-embrace yung sariling atin."
Although admittedly inspired by their K-pop counterparts—like EXO, Big Bang, and BTS—Gelo, Akira, JL, Mikki, and Nate are more vocal about their Filipino roots and see it as one of their assets. The sentiment is evident in the songs from their debut album, The Light—perhaps the most direct of which in their sixth track Rocketman. However, BGYO expresses this pursuit best when their lyrics show and make you feel, rather than tell.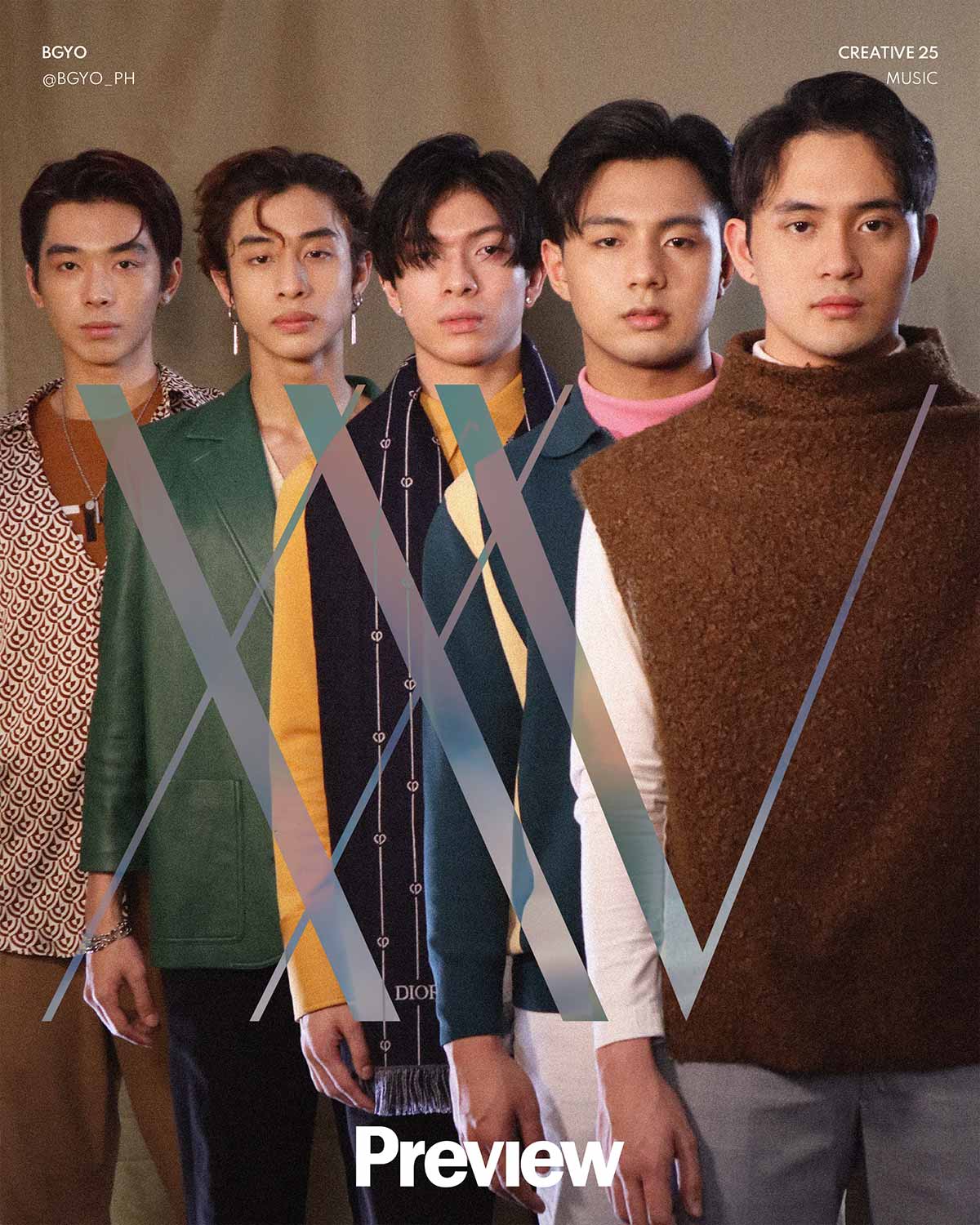 Their slow-tempo love song, aptly titled Kundiman, for example, features the familiar play on the Tagalog word, accompanied by a soothing, swoon-worthy melody that showcases the essence of its very meaning: a gentle serenade from a smitten lover. Akira, who penned Kundiman himself, says it's the group's way of demonstrating both every Filipino's "enthusiastic" personality and their patriotism for their country. A description that perfectly circles back to BGYO and what they're all about.
What makes you stand out from the rest of the boy groups in the industry?
Gelo: "Yung mga songs namin, inspired din kasi siya sa mga stories ng mga Pilipino and 'yon po yung naging inspirasyon namin para makasulat ng mga kanta. At the same time, makaka-relate din kahit yung mga hindi Pinoy."
ADVERTISEMENT - CONTINUE READING BELOW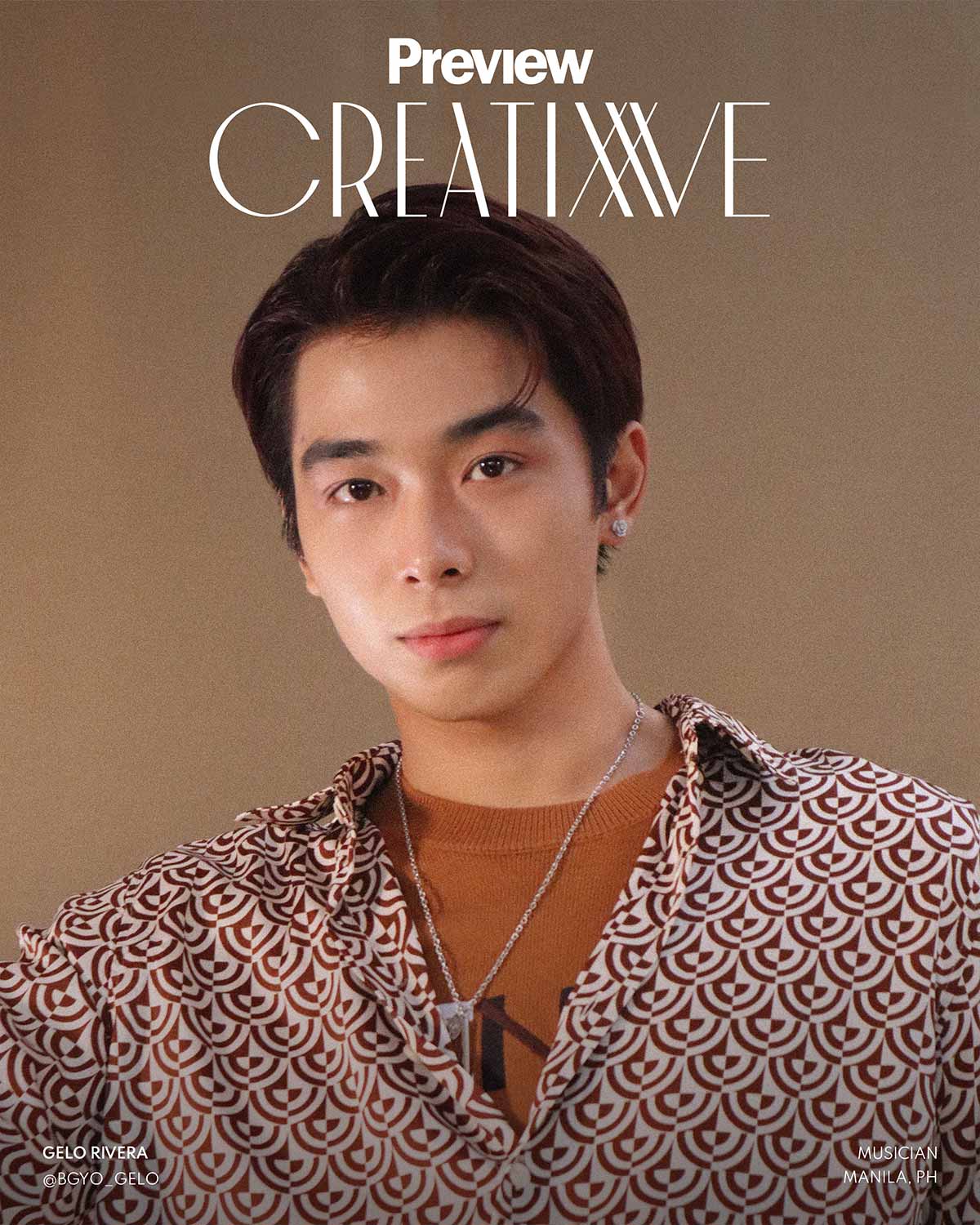 Mikki: "As much as possible po, we don't stick to one sound. For BGYO, we use different genres. There's dance music, chill music…we experiment on our sound."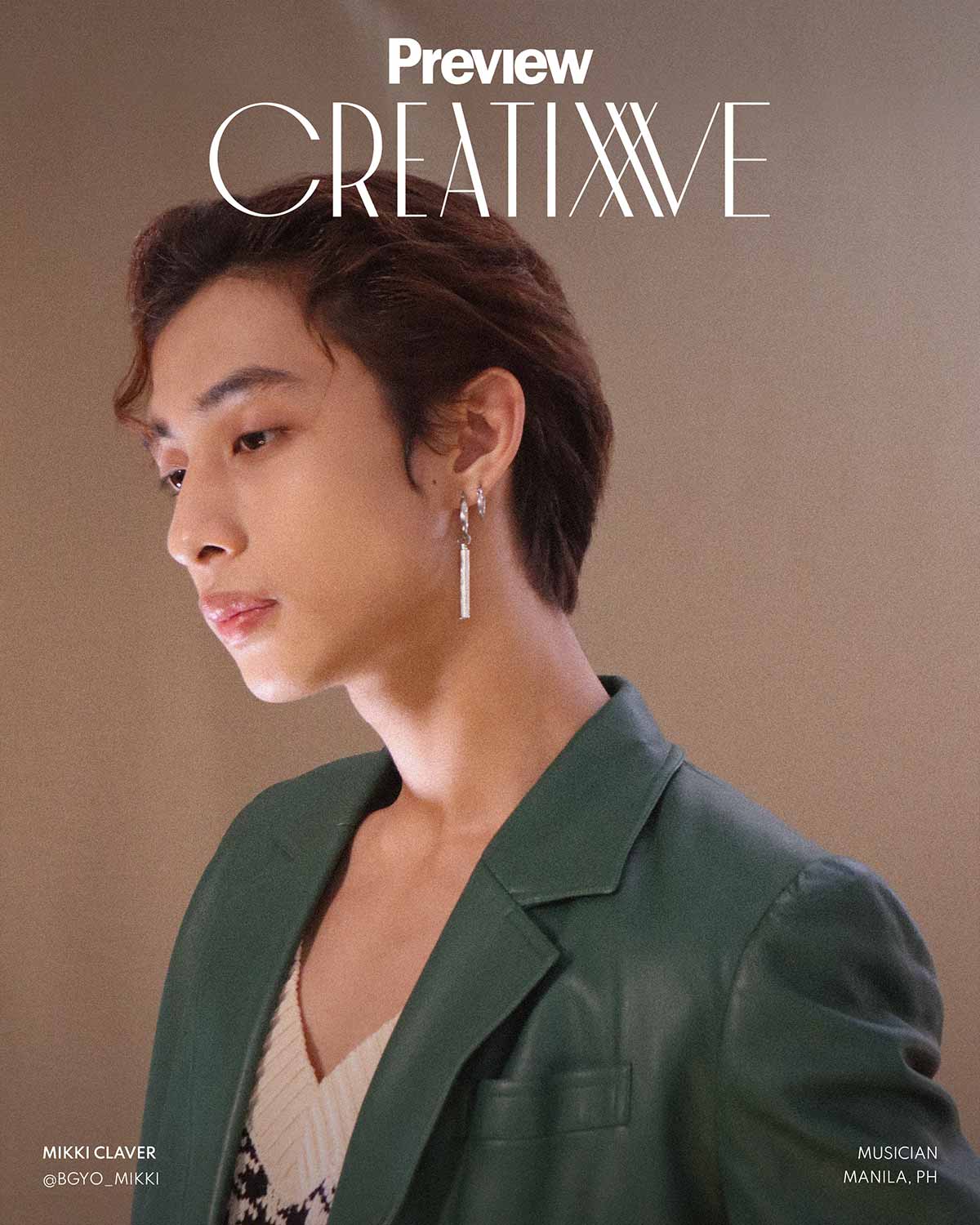 Fights and problematic fans are unavoidable in stan culture. Do you think it's your responsibility to keep your fans in check or is that something out of your control?
Mikki: "For me, I think it's not really out of our control because we have the voice and we have the platform to stop the hate. Why don't we do it na we can influence them to stop?"
Gelo: "For me naman, feel ko na sa lahat kasi magkakaroon talaga ng away and toxic fans, pero kami, as yung mga idol nila, may magagawa kami to voice out [our stance] para mabawasan [yung mga away] kasi kahit anong mangyari, nagre-reflect pa rin yung mga supporters namin sa kung ano at sino kami."
What do you do when you experience creative block?
Nate: "Sometimes, I just take a break 'cause it's hard to force creativity out of you when you feel burned out. You just relax and regenerate, then you go at it again once you have energy, and hopefully something pops out."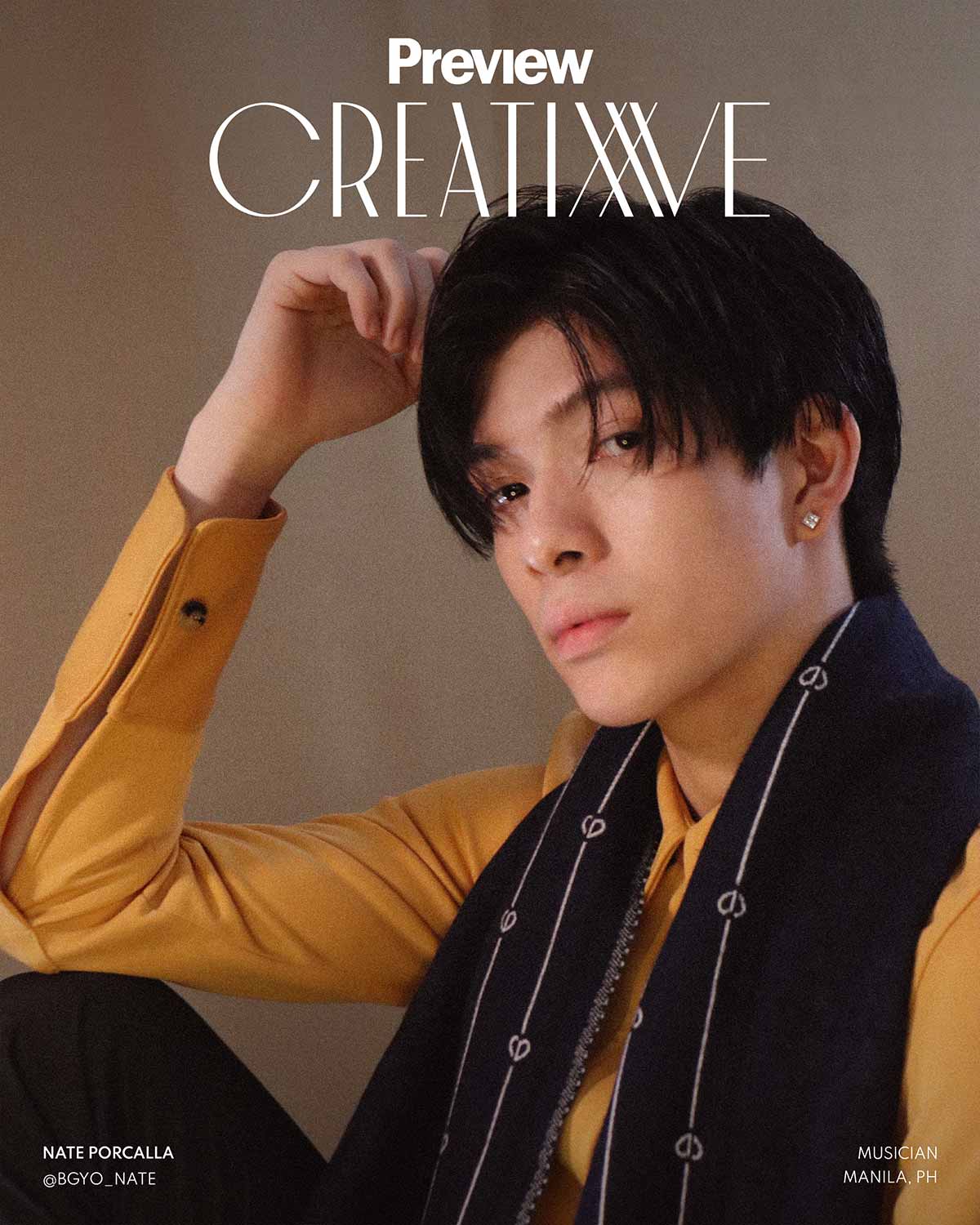 ADVERTISEMENT - CONTINUE READING BELOW
What do you hope to see more of from the local music industry in the near future?
Mikki: "Ngayon po na naglalabasan yung mga P-pop groups, we can't wait for the time na hindi na lang less than 10 or 20 groups yung nandyan. Sana mas lumaki pa po yung industry ng P-pop and mas mag-spread pa siya…All of us are P-pop groups na gustong itaas yung Philippine flag. We all have one goal in common: na ma-spread yung P-pop around the world. Kahit may competition, we're all working together pa rin."
What do you have to say to any aspiring creatives who want to get started in the same industry as you?
Akira: "Don't be afraid to experiment. Huwag mong ikulong yung sarili mo. Mag-explore ka lang nang mag-explore, kung talagang trip mo 'to, pag-aralan mo. Sumugal ka sa kung anong nararamdaman mo, and don't be afraid to make mistakes kasi sa mga pagkakamali, doon tayo natututo."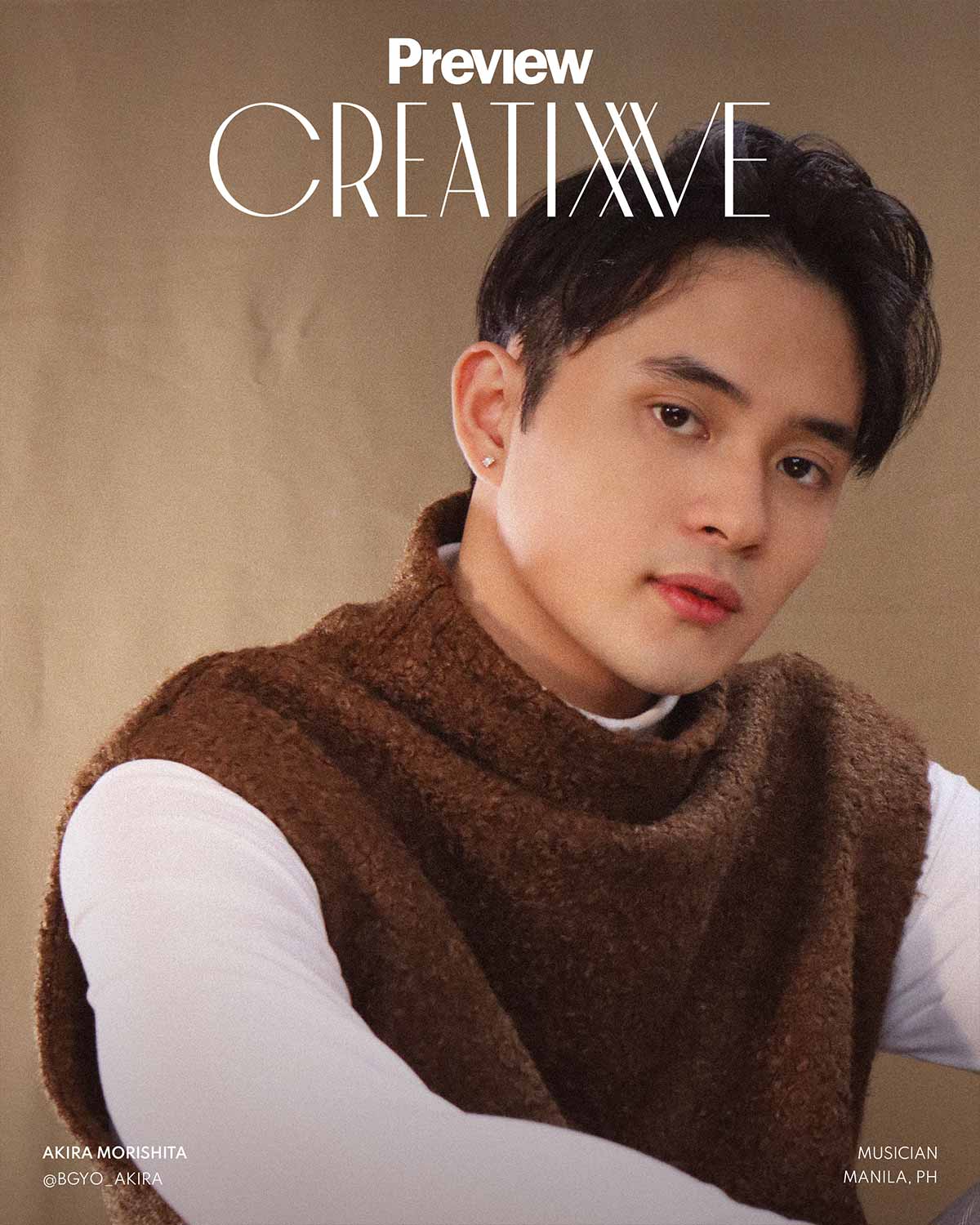 Nate: "Hard work and attitude will always be a tandem."
JL: "Patience, kasi yung ganitong klaseng work long term talaga so kailangan sobrang haba ng pasensya mo sa lahat ng bagay. Kailangan huwag kang mag-iisip ng negative. Kailangan mo lang mas mag-focus dito sa group. Hard work din talaga yung pinakakailangan."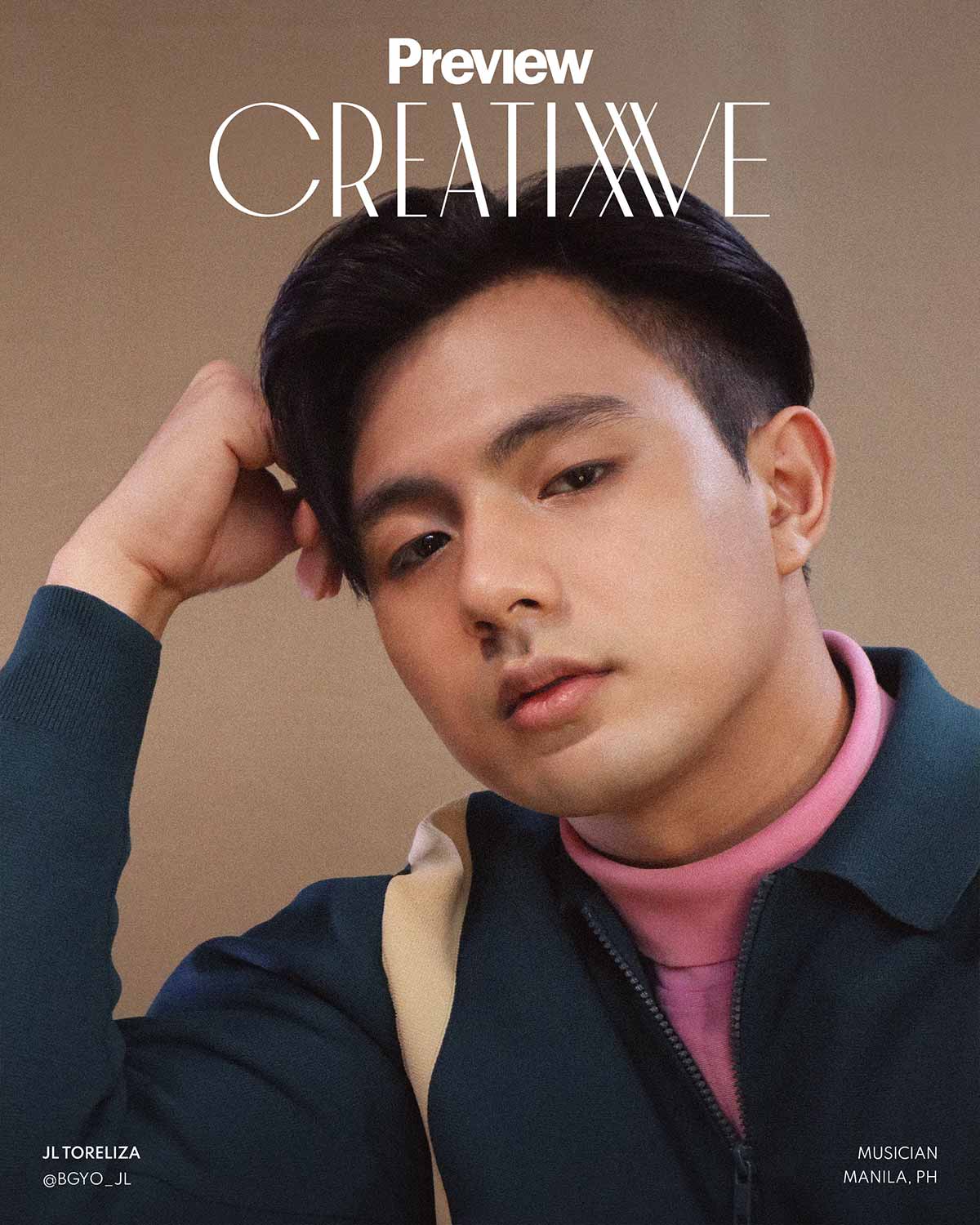 BINI - Musicians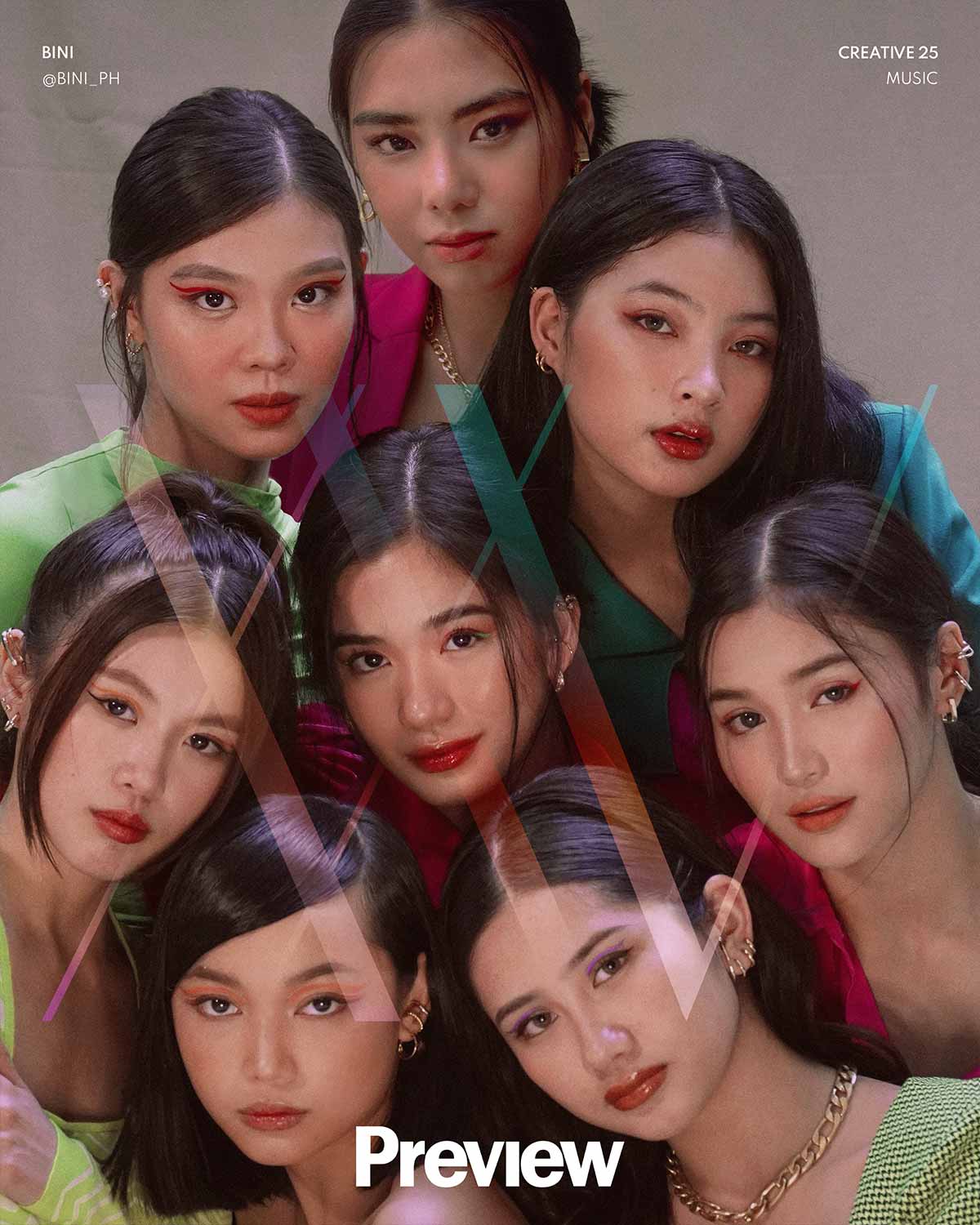 ADVERTISEMENT - CONTINUE READING BELOW
Eight-member group Bini (composed of Aiah, Colet, Maloi, Gwen, Stacey, Mikha, Jhoanna, and Sheena) is one of the hottest rising acts in the blossoming P-pop scene today. But before the concerts, TV show appearances, and magazine covers—all of which they achieved in their rookie year—the girls once feared they would never debut. Caught by the pandemic as hopeful trainees waiting for their time in the sun, the global crisis planted seeds of doubt in the group. The fact that they couldn't seek comfort from their coaches or families only aggravated their situation; and so, they learned to look to each other—a silver lining of sorts that strengthened their sisterhood's very foundation.
Bini's bond is evident when they're on camera. Whether they're all made up to perform a rearranged version of Sarah Geronimo's Sa Iyo or dressed down in their sweats while still managing to impress with just live a capella vocals and spotless harmonies, they move in tune with one another like they've been doing this for years. The group's leader, Jhoanna, chalks it up to their motto to always strive for "excellence"—a keyword they seem to hold close—and while nonchalant about its utterance, the girls make sure to walk the talk. While it took them eight months to perfect the choreography for their pre-debut single Da Coconut Nut, their familiarity with each other's strengths and habits over time has made them more efficient during dance practice. "Siguro po [ngayon] one month namin ginagawa or inaaral yung sayaw," Colet tells Preview.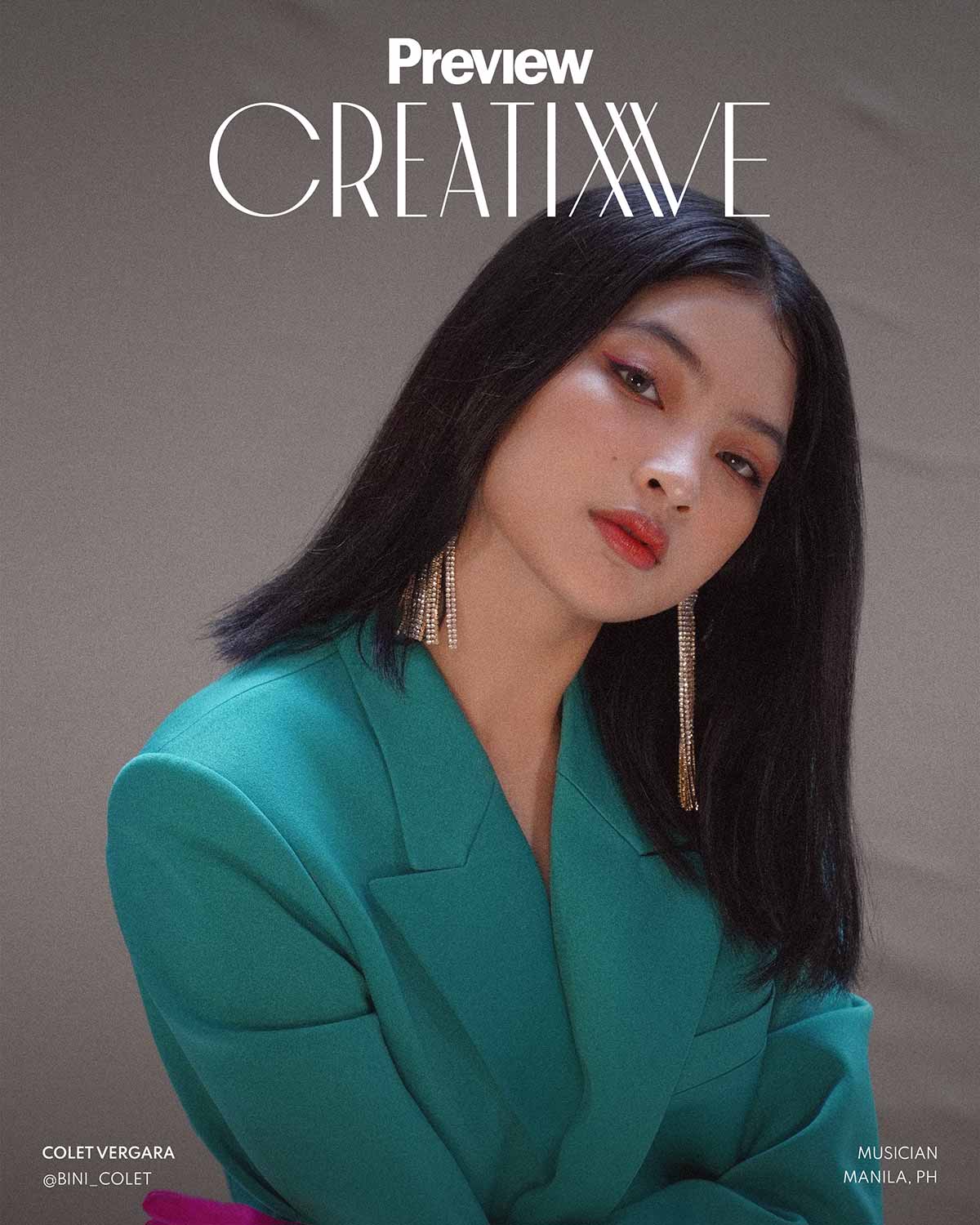 The girls are also adamant about being involved in the production of their music, be it choosing the tracks that go on their album or trying their hand at writing their own songs. Members Colet, Aiah, Maloi, Stacey, and Mikha, in particular, have each penned lyrics for their debut album, Born to Win. And true to the album's title, it's not hard to see that Bini has all the makings of a group destined for better and brighter things.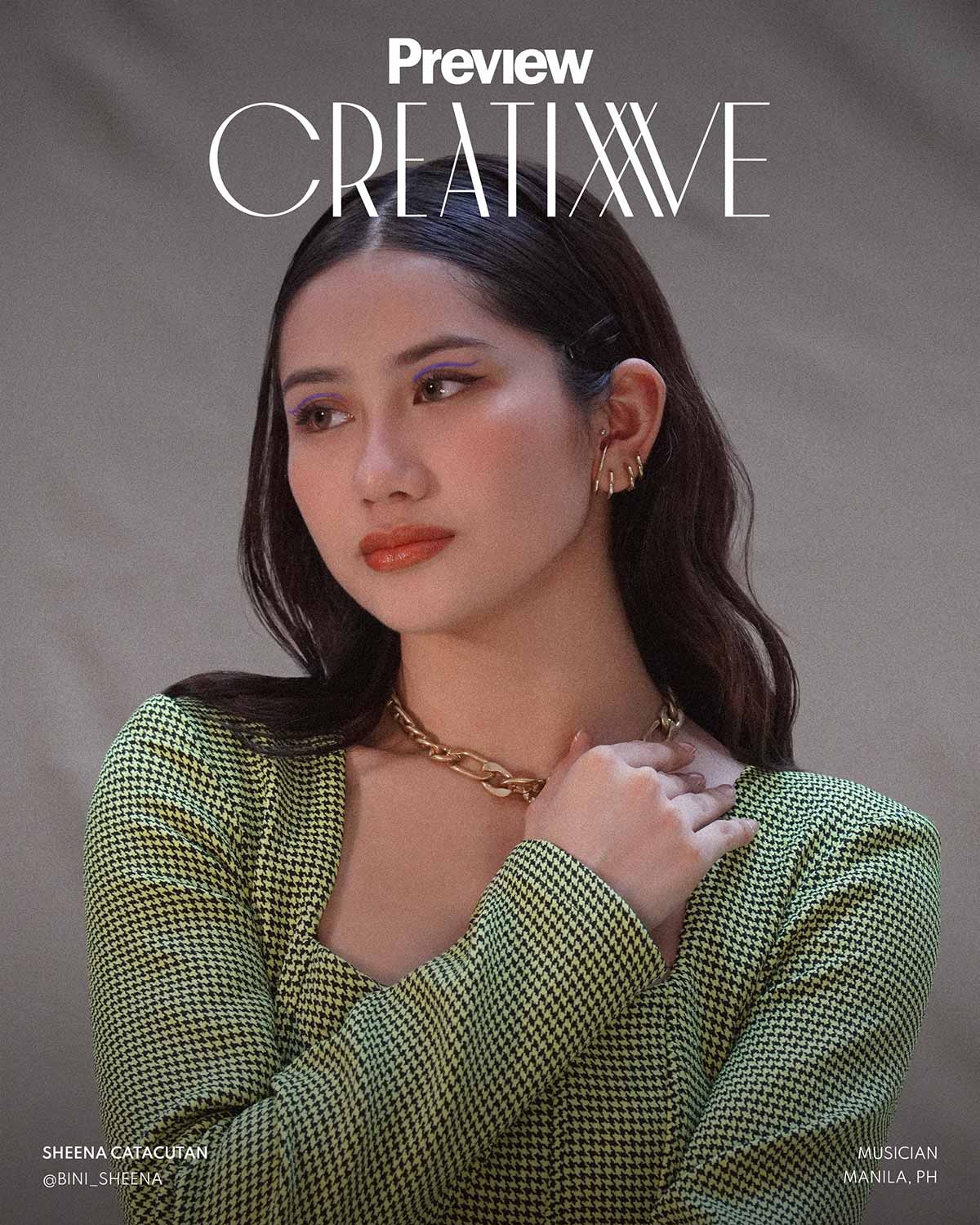 ADVERTISEMENT - CONTINUE READING BELOW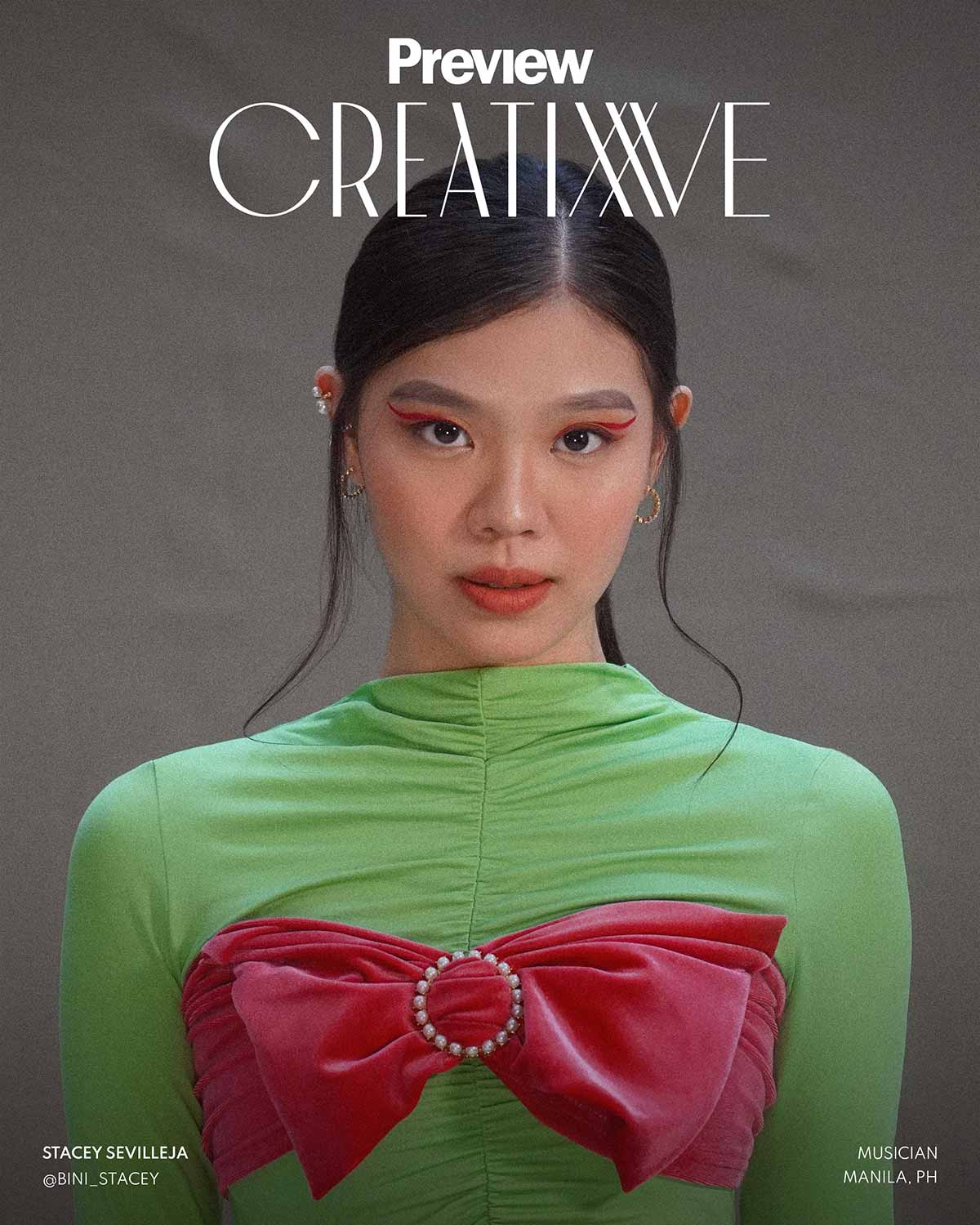 How does Bini stand out as compared to other K-pop and P-pop groups?
Jhoanna: "Syempre kami po, ina-admire namin yung discipline [ng mga K-pop idols] pagdating sa training po nila. Kami pong Bini, palagi po naming tina-try talaga na magkaroon po ng touch ng Pinoy po sa mga nilalabas po namin na performances. Kahit yung mga coaches namin ngayon mga Filipino coaches na rin po…Plus palagi namin iniisip yung 'exellence'. Kasi yun naman po talaga yung goal ng Bini palagi, [na maging] excellent sa lahat."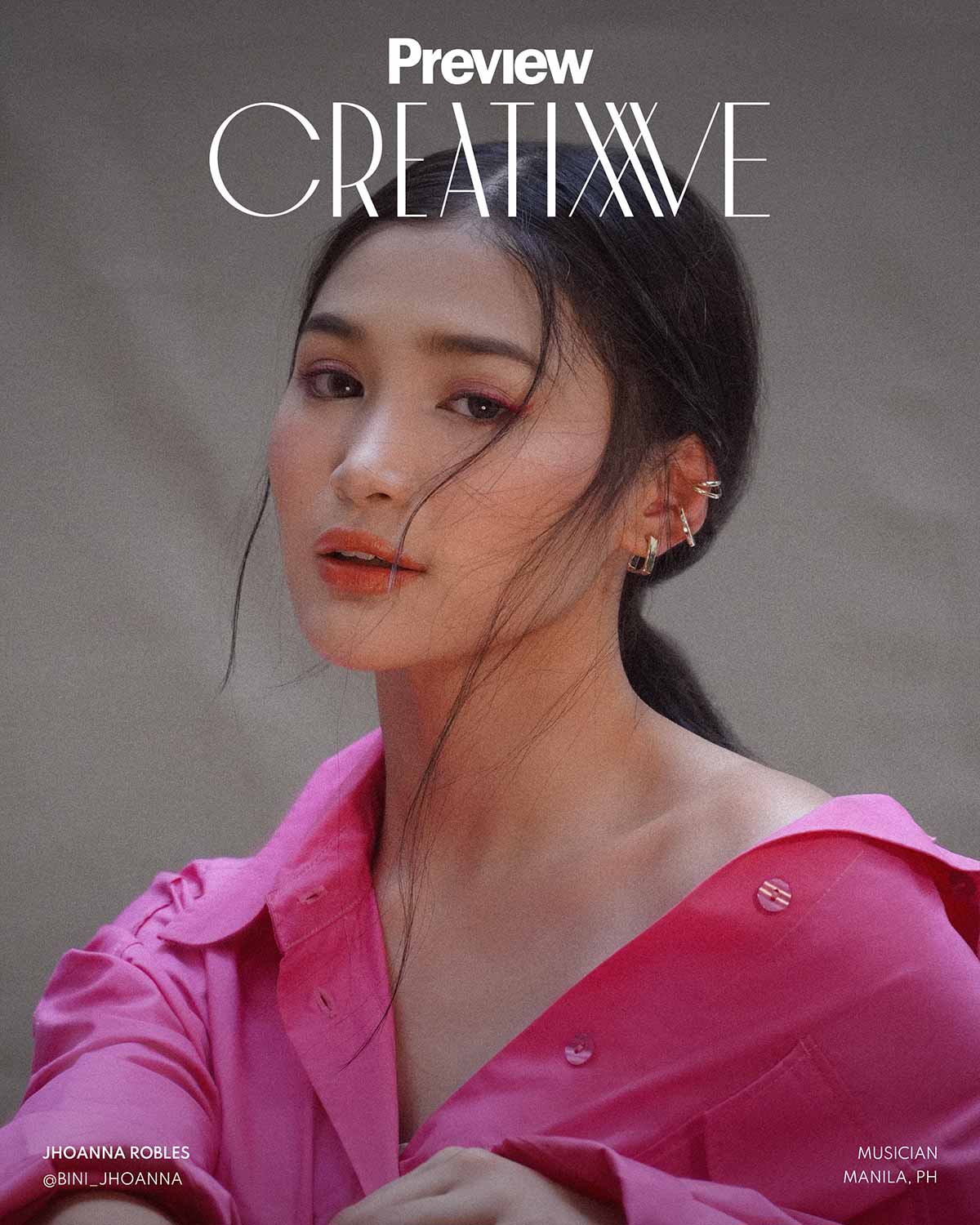 What's your dynamic like and how do you reconcile your problems and differences?
Maloi: "Hindi po talaga namin pinapalagpas yung araw na hindi po namin napapagusapan yung problema kasi as much as possible, gusto namin ng open communication dito sa bahay. [Dapat] maging transparent po kami para mas maintindihan po namin yung isang member at kung ano yung kailangan niya."
"Nag me-meet po kami halfway para mas ma-resolve po yung problem. Thankful po ako na ang tagal na namin magkasama kasi mas nakilala ko po talaga yung Bini nang mas malalim pa. Sila na yung comfort ko, yung home ko. Hindi ka matatakot na ma-judge sa sasabihin mo kasi I found my home and comfort in them."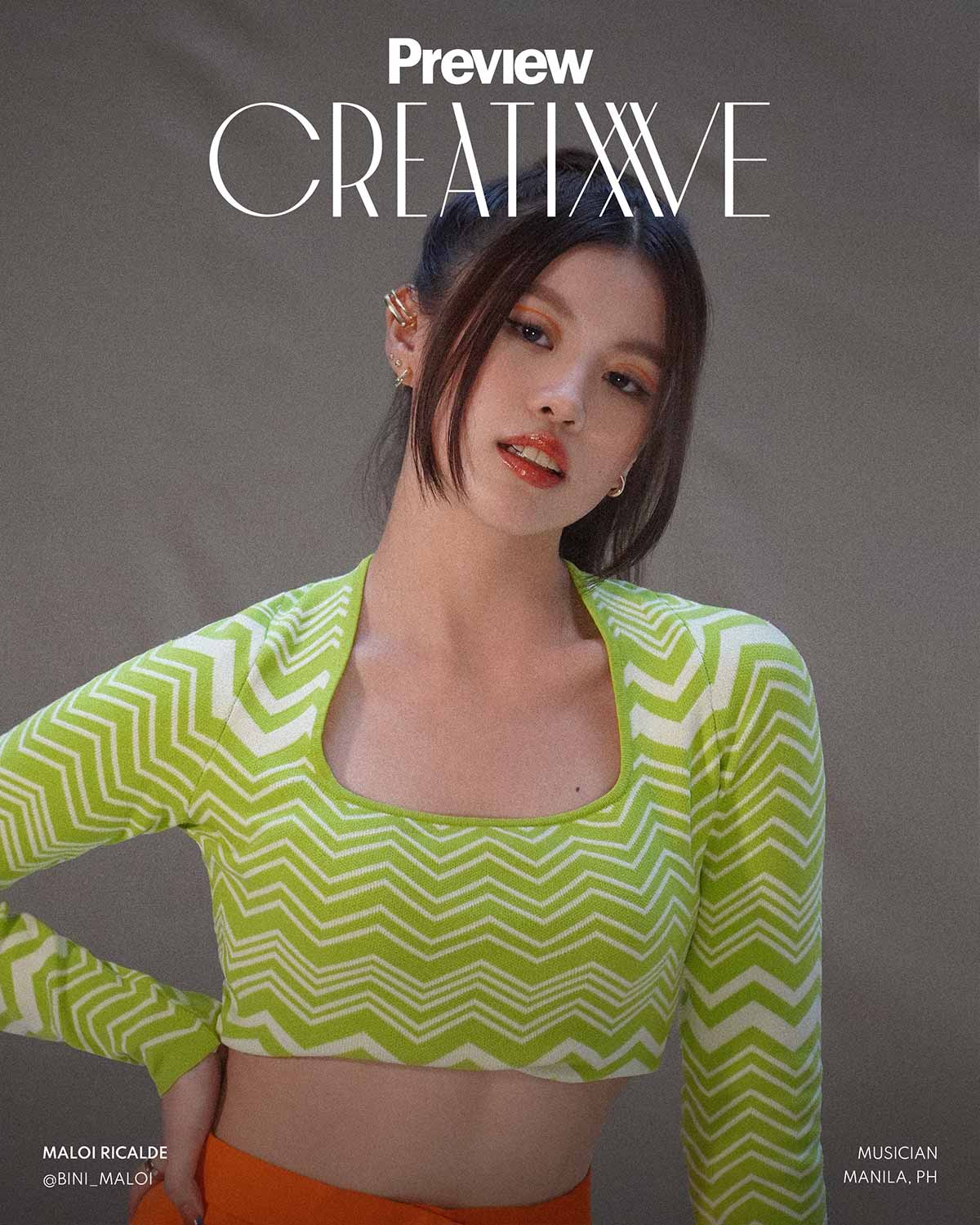 ADVERTISEMENT - CONTINUE READING BELOW
Gwen: "Pinapatatag po namin yung bond namin. Ang ginagawa po namin is we paint together, we watch movies together, we eat together. Ganun po ginagawa namin para mas maging strong pa yung bond namin."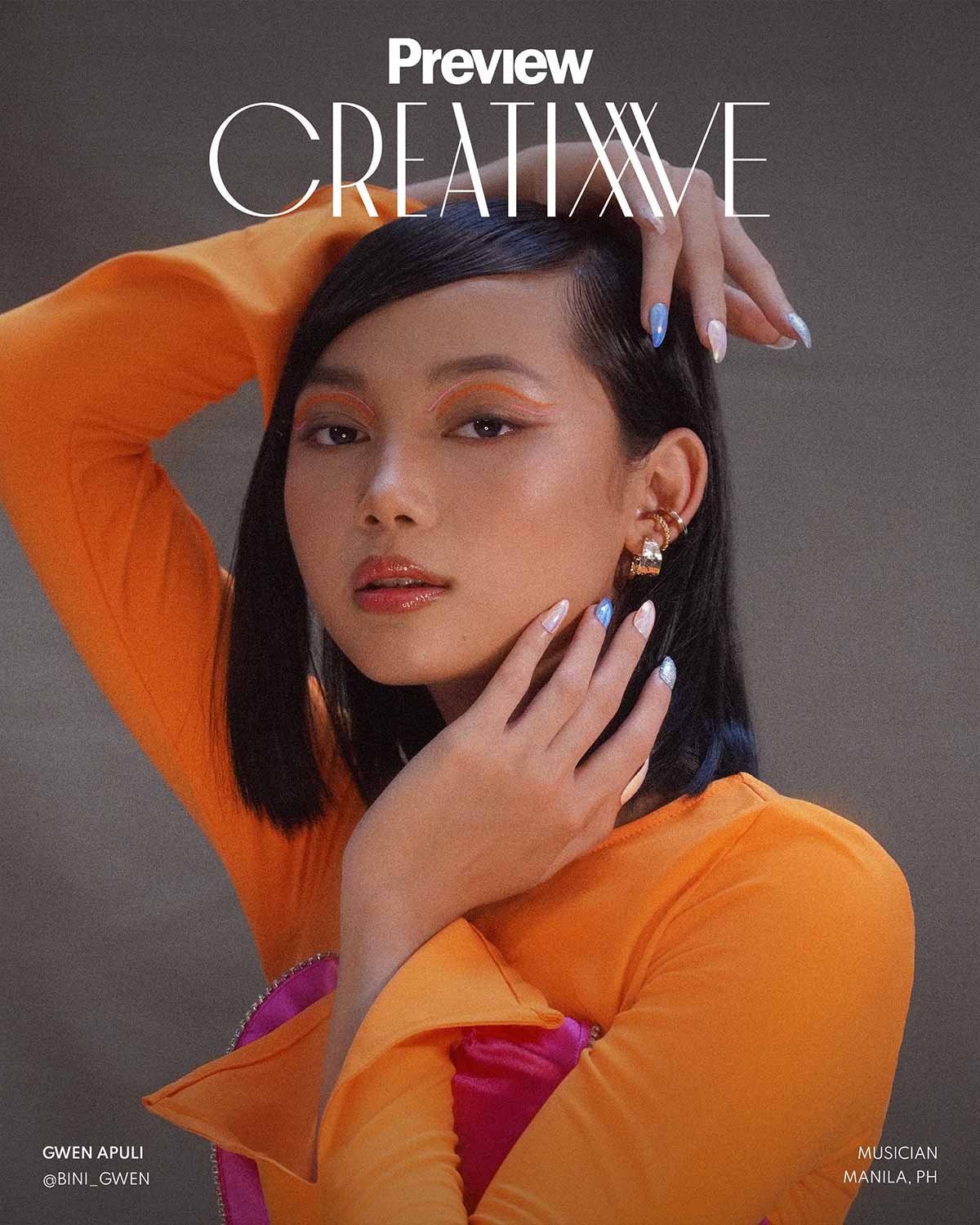 What advice would you give to aspiring young artists who also want to be part of the P-pop or Filipino music scene?
Maloi: "Yung motto ko talaga in life is "Risking is better than regretting." So, wag lang po matakot mag-try sa mga bagay-bagay. It's either you fail or makukuha mo yung gusto mo. Pero kung mag-fail ka man, stepping stone siya para mas maging better ka. Before, masyado kong ino-overthink yung mga bagay-bagay pero ngayon talaga tinuturuan ko na yung sarili ko to just go with the flow. Hindi ko na masyadong iniisip yung nangyayari sa paligid and I just focus on myself para mas makapagbigay rin ako sa ibang tao. Advice ko lang sa Blooms, just do what you want to do. Lahat ng ginagawa nila ngayon magiging worth it in the future."
Mikha: "Learn to love yourself and accept your flaws. Move forward. Look back but don't move back, parang ganun po. Also, learn to forgive yourself if ever may faults kang nagawa sa sarili mo o sa iba."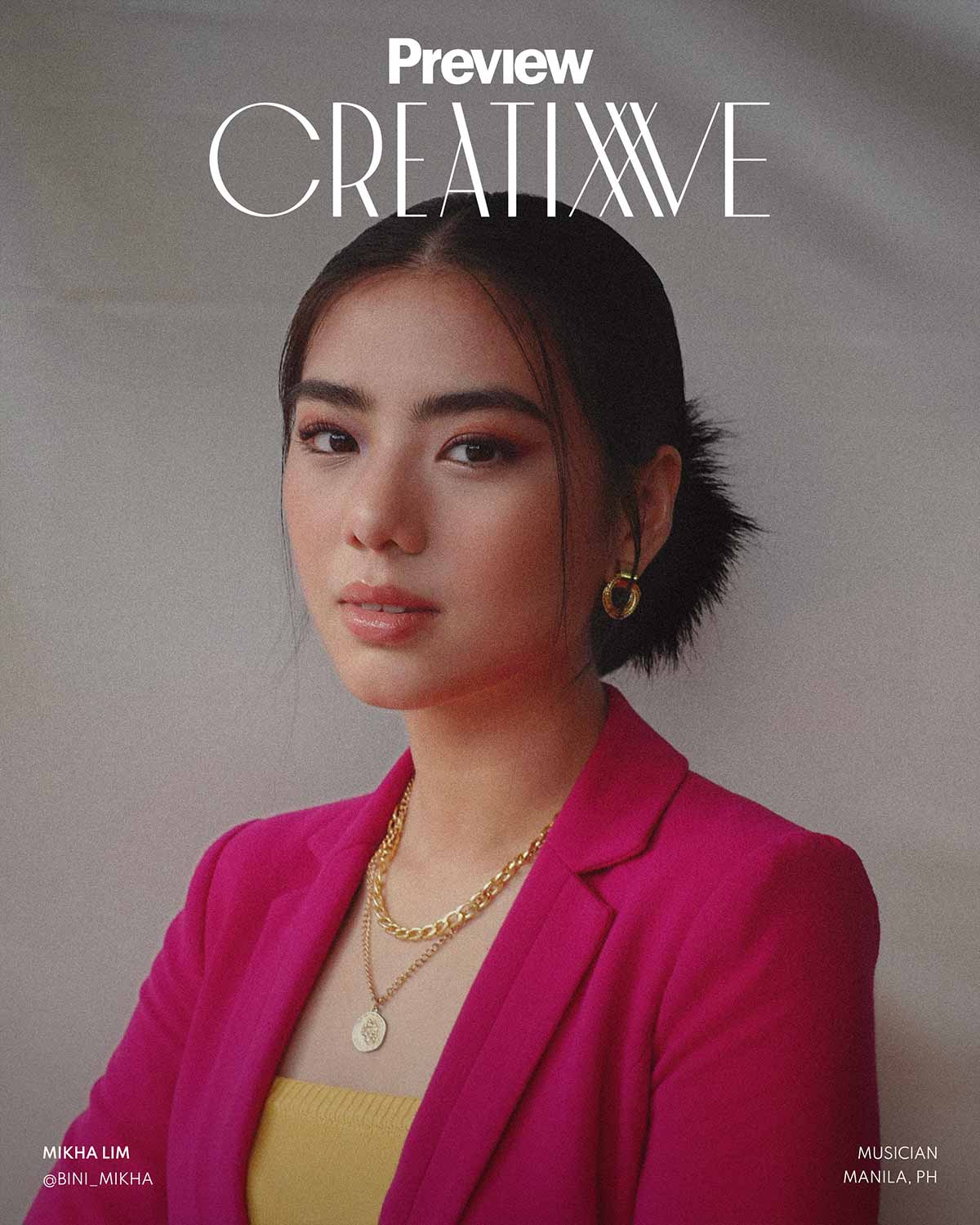 What can we expect from Bini in the future?
Colet: Mag re-release po kami ng album and more songs.
Aiah: Kami po, especially right now that we are in the process of waiting for the new album, we try our best to be really involved in it. We try to hear the songs that are being pitched to us and we also make an effort to write our own songs kasi we want it na galing talaga sa amin. In a way, that's our way of interacting with Blooms, na galing po sa amin yung gawa po namin"
ADVERTISEMENT - CONTINUE READING BELOW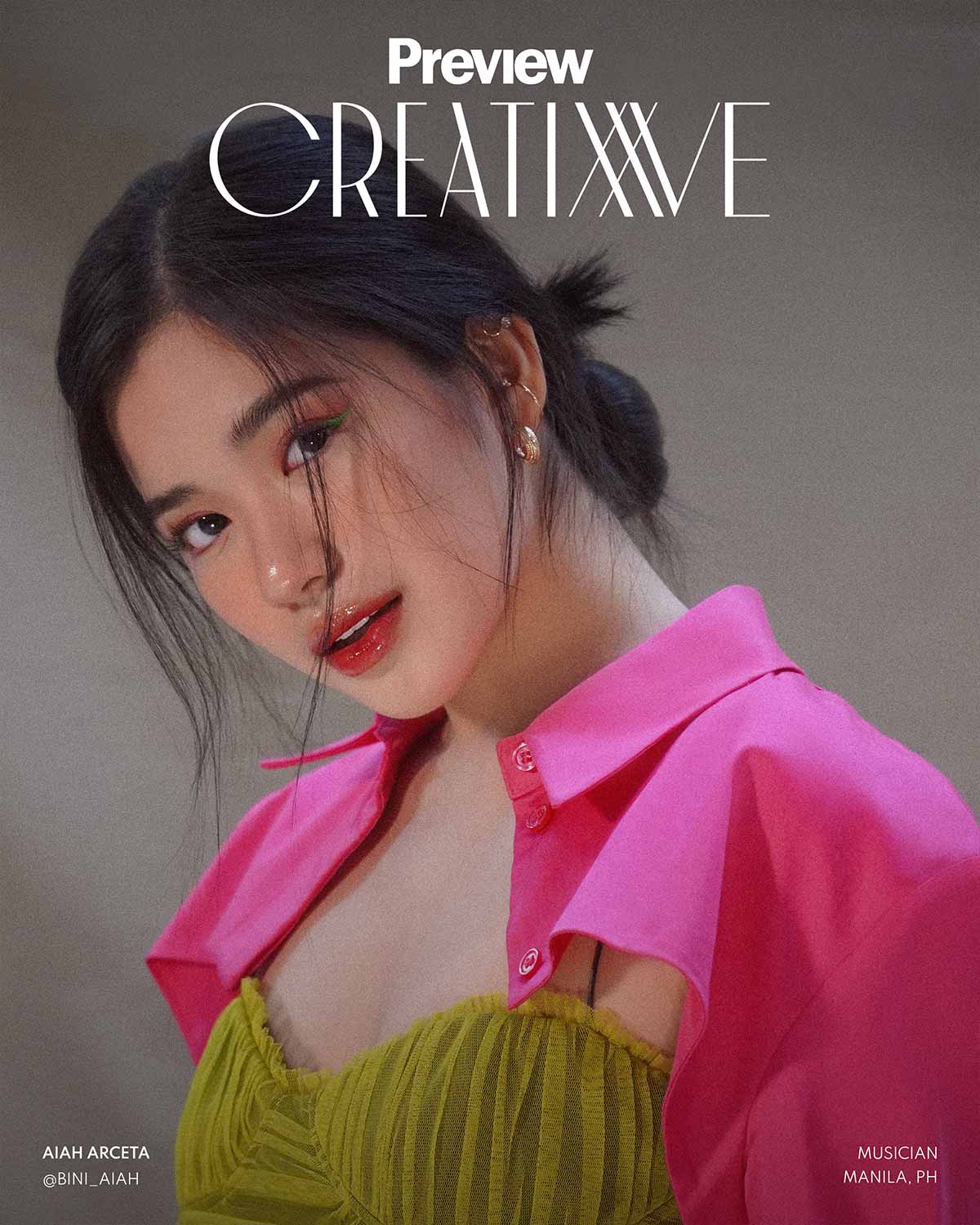 Denise Santos - Film and TV Composer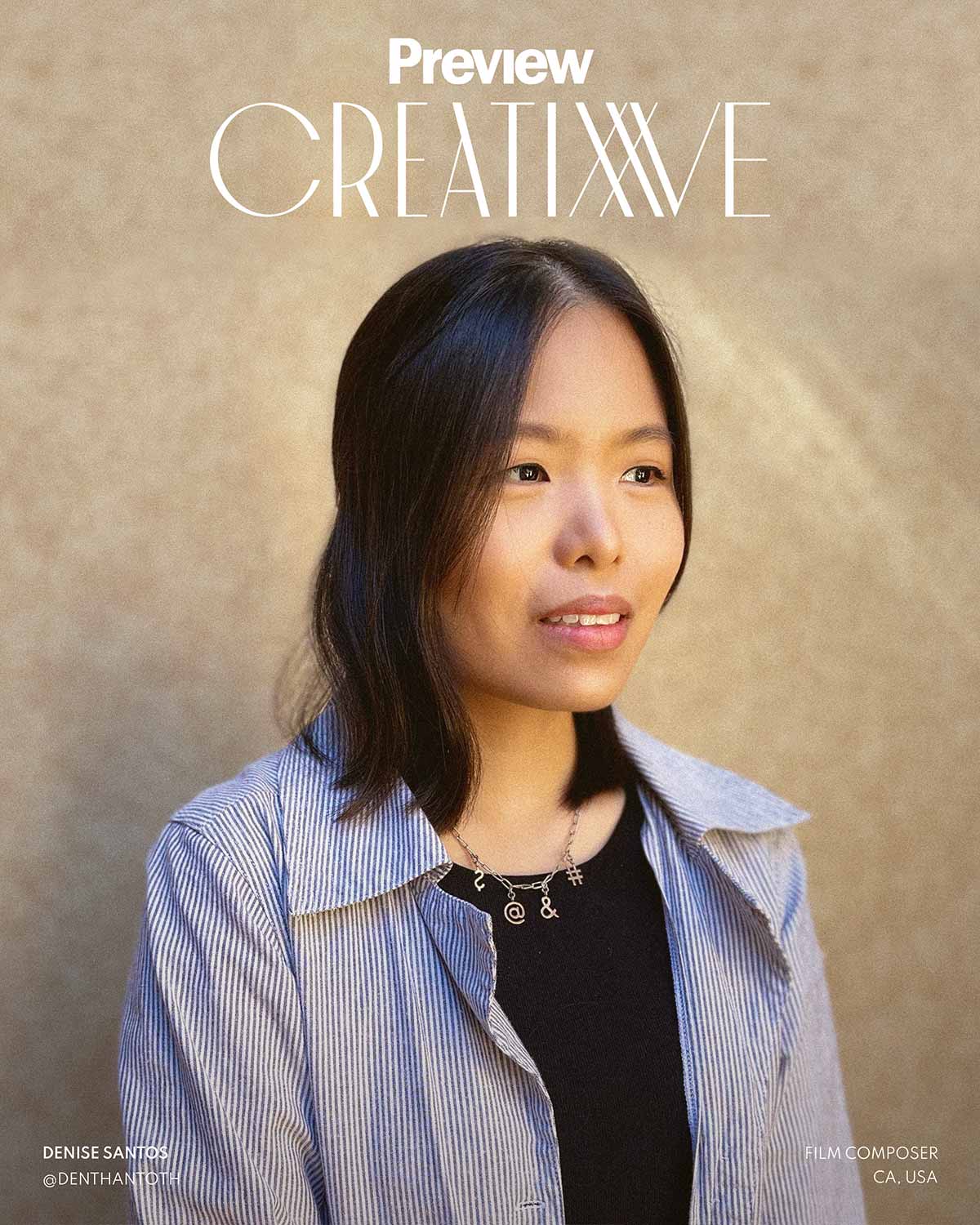 Film and TV composer Denise Santos may stand out from her peers in this list—she's based in L.A. and scores the soundtracks of movies and TV shows—but her dream for Filipino artists is all the same: that they get more recognition, especially in her current home base, the United States. She's already done her part, of course, and local media wasted no time in reporting the recent Pinoy Pride-moment. In case you missed it, last 2021, Denise won an Emmy award (yes, that Emmy) for her work on the BBC-commissioned project Primates, not only pushing her name into headlines but demonstrating, as well, the undeniable global reach of Filipino talent.
As personal as music can be, Denise is more interested in its capability to bring together people, which is why, in spite of the coveted Emmy award now attached to her name, she'd much rather speak about her mentoring work. "I have something to offer now. At the same time, I'm helping someone with their career, so I feel like…When it stops being all about yourself is when you really achieve things," Denise tells Preview. "Awards are cool but I try not to let them define me. They're something that represented my worth years ago, but I can always fail today. I think [my biggest career achievement] is really more about being able to help another person."
"I feel like in film music and in TV music, you have a chance to be more timeless."
In today's turbulent times, how do you stay relevant and keep up with the ever-evolving creative scene?
"I always watch Youtube or [listen to] music. I'm not actually doing it for work. I just really enjoy new ideas, so I think it comes naturally, but I'm also against this idea that you have to be trending. I'm very careful with using trendy sounds and elements in my music. In general, in my life, I don't like to stick to trends so it's a balance…I feel like in film music and in TV music, you have a chance to be more timeless."
ADVERTISEMENT - CONTINUE READING BELOW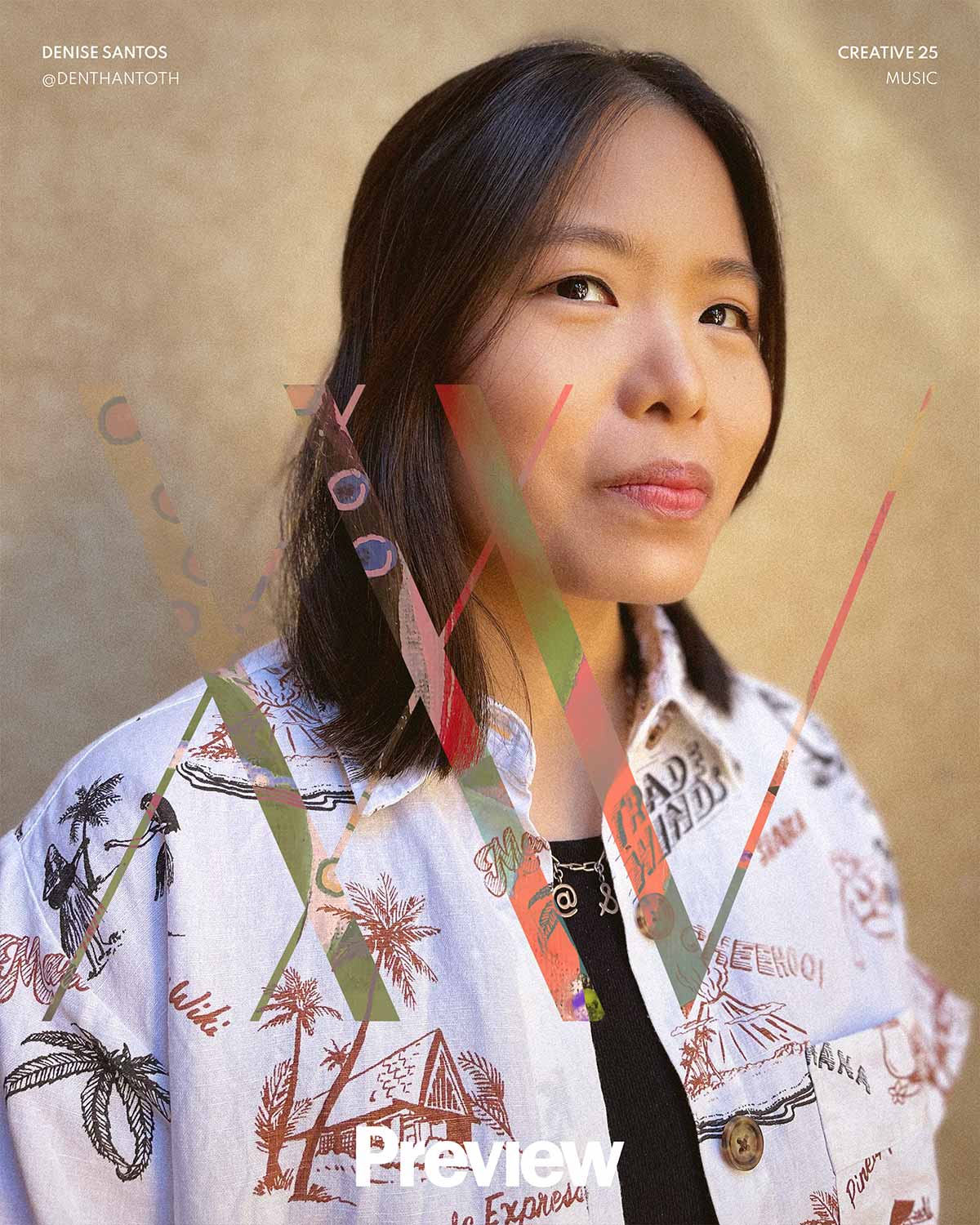 What do you hope to see more of from the music industry in the near future?
"Filipinos… females… equality… that's it. Nothing more. Honestly, I feel like representation aside, in terms of stylistically and experimentation, there's already a lot to digest. I'm not missing a certain style even though I'm kind of an old soul, even classic ballads and classic jazz are still around so there's nothing that I don't see. And that's a struggle because as a creator, I also feel like there's nothing new that I can offer because everything's been done. I think [what's important] to me is really [having] more representation."


Preview is now on Quento! Click here to download the app for iOS and Android and enjoy more articles and videos from Preview and your favorite websites!
Related Stories from Preview.ph



Hey, Preview readers! Follow us on Facebook, Instagram, YouTube, Tiktok, and Twitter to stay up to speed on all things trendy and creative. We'll curate the most stylish feed for you!