Update your watch list this August with 10 more exciting Netflix releases, including the top-rated K-drama The World of the Married, plus a slew of heartbreaking Pinoy films.
Films
How She Left Me/Kung Paano Siya Nawala (August 13)
Due to his inability to recognize and remember faces, Lio has grown reserved and disconnected from the world around him. That is until she meets the free-spirited Shana, a girl with zero inhibitions who ends up changing his life.
Starring: Rhian Ramos, JM De Guzman
Ocean's 8 (August 8)
Packed with a star-studded cast of strong and empowering females, Ocean's 8 follows Debbie Ocean, fresh out of prison. Her first order of business as a free woman? To steal a knockout diamond necklace worth $150 million dollars from the Met Gala. A known resourceful mastermind, she rounds up seven skilled women to complete the grand heist.
Starring: Cate Blanchett, Sandra Bullock, Anne Hathaway
Project Power (August 14)
A former soldier, a teenager, and a cop all cross paths in New Orleans as they set out to find the source behind a dangerous pill that can grant temporary superpowers to those who take it.
Starring: Jamie Foxx, Joseph Gordon-Levitt, Dominique Fishback
Love the Way U Lie (August 19)
A clairvoyant woman becomes the bridge of communication between a grieving man and his deceased wife. Things get complicated when romantic feelings begin to develop between the two living characters.
Starring: Xian Lim, Alex Gonzaga, Kylie Verzosa
Us, at the End of the Year/Tayo sa Huling Buwan ng Taon (August 27)
Five years after their break-up, ex-lovers turned friends Sam and Isa, attempt to completely move on with their new-found relationships. However, what they find instead are the palpable feelings of pain, loss, and the realization that they might still be in love with each other.
Starring: Nicco Manalo, Emmanuelle Vera, Anna Luna, Alex Medina
TV Series
200 Pounds Beauty (August 1)
Feeling ugly in her overweight body, Hanna, a kind and extremely talented singer acts as a ghost vocalist for a famous pop-star instead. After getting her heart broken, she eventually decides to get head-to-toe plastic surgery, and soon emerges a year later as a slender singer named Jenny.
ADVERTISEMENT - CONTINUE READING BELOW
Starring: Kim Ah Joong, Joo Jin Mo, Ji Seo Yun
Lucifer: Season 5 (August 21)
The devil's back with another thrilling season on Lucifer. The show's new installment starts as our favorite Morningstar is replaced by an imposter who turns out to be his twin brother Michael. Without Lucifer in the way, Michael wreaks havoc in his twin's shoes and breaks down the precious relationships he's worked hard to build on Earth.
Starring: Tom Ellis, Lauren German, D.B. Woodside
Do Do Sol Sol La La Sol (Augus 26)
Goo Ra Ra, a pianist with a bright and sunny demeanor loses everything when her family goes bankrupt. Despite this massive road block, she soond finds a sliver lining when she meets and falls in love with the mysterious Sun Woo Joon at a small piano academy.
Starring: Go Ah Ra, Lee Jae Wook, Kim Joo Heon
The World of the Married (August 28)
A revered medical doctor's seemingly perfect life takes a bitter turn when she discovers her husband cheating with a younger woman. In her pursuit to retaliate against his betrayal, a bitter back-and-forth ensues between the two as they both seek to exact revenge on the other.
Starring: Kim Hee Ae, Park Hae Joon, Han So Hee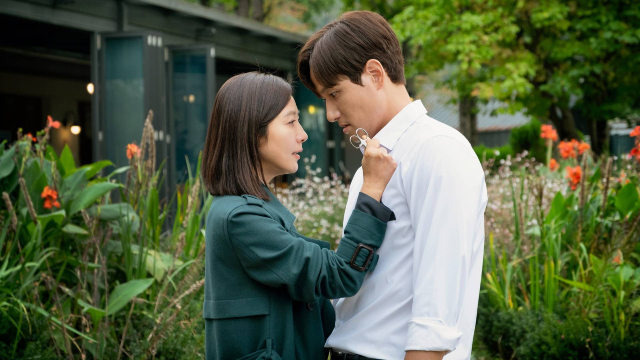 Sweet Munchies (August 28)
Desperate to raise money for his father's medical bills, a chef running a midnight snack bar lies about his sexuality to star in an upcoming variety cooking program. His deception gets the best of him when he gets involved with Kim Ah Jin, the show's female PD, and Kang Tae Wan, a fashion designer with his own secret.
ADVERTISEMENT - CONTINUE READING BELOW
Starring: Jung Il Woo, Kang Ji Young, Lee Hak Joo
Hey, Preview readers! Follow us on Facebook, Instagram, YouTube, Tiktok, and Twitter to stay up to speed on all things trendy and creative. We'll curate the most stylish feed for you!