Heading to Los Angeles, California this summer? Make sure to plot these geotags for your next Instagram photo. We promise you'll have beautiful shots to last you all season!
1. Abbot Kinney Boulevard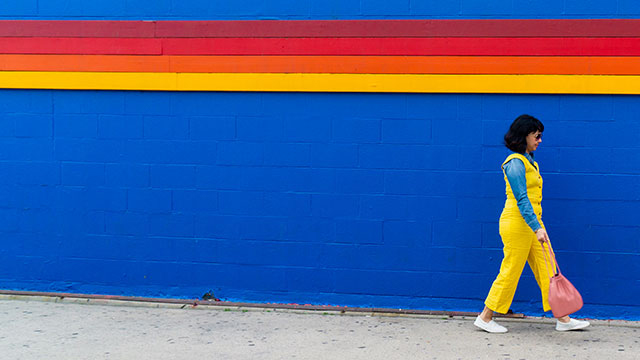 This block lined with cute shops, food trucks, popular restaurants, and watering holes is an Instagrammer's dream. Almost every alleyway opens up to a wall that's ripe for taking photos. Even the palm tree-lined streets would make for a great backdrop.
ADVERTISEMENT - CONTINUE READING BELOW
Abbot Kinney Boulevard spans a mile from Venice Boulevard to Main Street in Venice, California.
2. Bradbury Building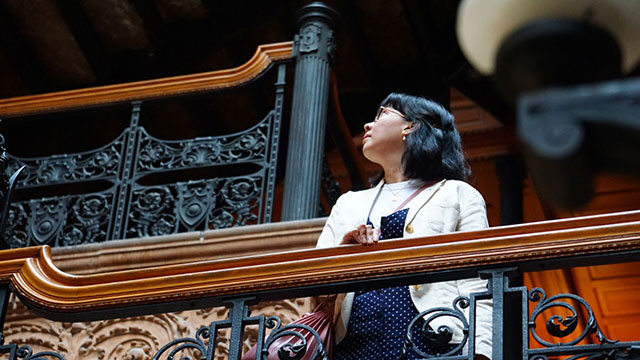 If an indoor shot is more your style, make a stop at the gorgeous Bradbury Building in Downtown LA. This popular architectural landmark is actually a five-story office and one of the oldest commercial buildings in the city. Tourists are only allowed up to the first landing but you're welcome to take photos in the area. It's also most famous for being in the 1982 Bladerunner movie. It might also look familiar because of 500 Days of Summer and Pushing Daisies.
ADVERTISEMENT - CONTINUE READING BELOW
The Bradbury Building is located at 304 S Broadway, Los Angeles, California.
3. Griffith Observatory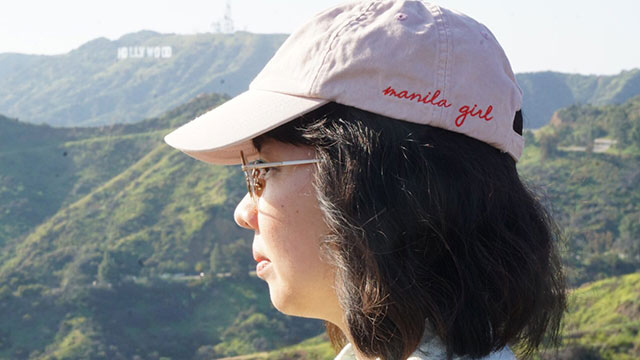 If you've seen La La Land, you've probably already pinned this location in your LA itinerary. It sits right at the top of Griffith Park (you can opt to do the hike or ride the bus all the way up) and has a beautiful view of the city. You can also see Mount Hollywood from here. Whether you go here in the daylight or when the sun sets, you'll go home with lots of good takes for sure.
ADVERTISEMENT - CONTINUE READING BELOW
Griffith Observatory is located at 2800 E Observatory Rd, Los Angeles, California.
4. The Huntington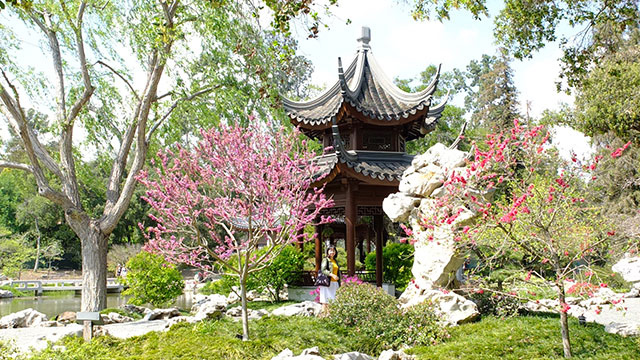 This intellectual and cultural gem in San Marino, 12 miles from Los Angeles, used to be a private estate owned by Henry and Arabella Huntington. It now houses 120 acres of botanical gardens, two museums, and a library of rare books and manuscripts.
ADVERTISEMENT - CONTINUE READING BELOW
After touring the estate, make your way to any of the 16 themed gardens spread across the property. You'll have a beautiful backdrop no matter where you turn.
The Huntington is located at 1151 Oxford Road San Marino, CA 91108. It is open from 10 a.m. to 5 p.m. and is closed on Tuesdays.
ADVERTISEMENT - CONTINUE READING BELOW
5. Melrose Avenue
Aside from fantastic shopping, this strip is teeming with spots waiting to be shot. From the famous Paul Smith pink wall to Glossier's LA store bathed in natural light, even the storefronts make for interesting backdrops to your Insta-shot. A quick click on the geotag on Instagram will have you scavenging for all the walls you can take a photo against.
Melrose Avenue stretches from Fairfax to Highland.
ADVERTISEMENT - CONTINUE READING BELOW
6. Venice Canals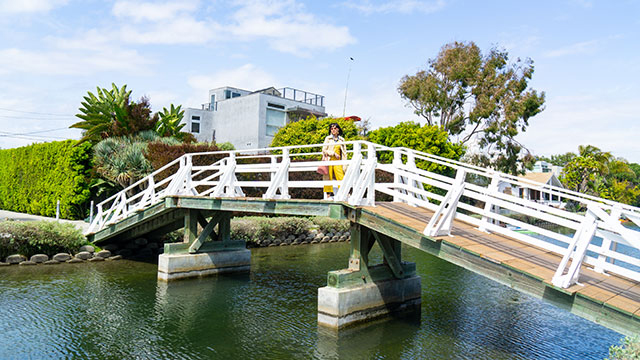 The Venice Canal Historic District is a neighborhood known for its man-made canals. It was built in 1905 by Abbot Kinney, a developer who planned to create Venice of America.
Along the houses that line the canals are pathways the public can use for an afternoon stroll.
ADVERTISEMENT - CONTINUE READING BELOW
Venice Canals are located in Venice, California.