The internet's boyfriend A.K.A. Noah Centineo is officially back on the small screen for yet another kilig-inducing romantic comedy flick on Netflix. In The Perfect Date, he plays the role of Brooks Rattigan, a senior high school student who tries to fund his dream college by becoming a date-for-hire. His best friend Murphy (Odiseas Georgiadis) develops an app for him, which makes it more accessible for girls to pay him to be the perfect stand-in boyfriend. The movie also stars Laura Marano, whose character, Celia Lieberman, was the first to avail of his dating services, eventually leading him (albeit unintentionally) to pursue his side hustle. Riverdale star Camila Mendes, on the other hand, plays the rich and popular girl Shelby Pace.
Preview recently flew to Los Angeles, California to get first dibs on the new Netflix movie, during which we also had a chance to meet with some of the cast members. Watch the official trailer below and continue reading to find out our honest thoughts on the film.
ADVERTISEMENT - CONTINUE READING BELOW
What I Liked About It
It puts the spotlight on Noah Centineo.
On being tagged as "the internet's boyfriend," Noah tells Preview that he personally finds it endearing and cute, but also quips, "It's a weird coincidence that I just keep playing boyfriends." While it's true that Noah's still playing the same boyfriend role he's become known for in this new movie, his character in The Perfect Date is actually a little different compared to his previous ones. Why? Because this film finally features him as the titular character. So for a change, it's not centered on the girlfriends such as Lara Jean Covey (To All The Boys I've Loved Before) and Sierra Burgess (Sierra Burgess Is a Loser)—it's the story of Brooks Rattigan. The movie primarily revolves around his character, therefore giving Noah plenty of chances to flex his acting muscles this time around. So if The Perfect Date piques your interest mainly because of your love for Noah Centineo, then you'd be glad to know that you won't feel robbed by the end of it. In terms of screen time, he naturally has the most, as all lead characters should.
ADVERTISEMENT - CONTINUE READING BELOW
CONTINUE READING BELOW
Recommended Videos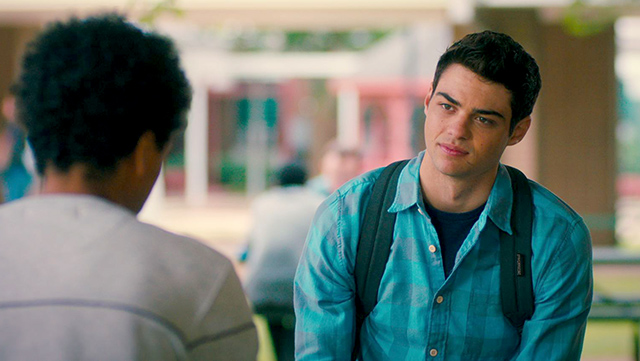 It's a feel-good movie.
Think Pretty Woman meets She's All That, but with a hefty sprinkling of Peter Kavinsky. There's an unassuming female lead who wears Doc Martens to prom and doesn't give a damn about what other people say about her, and then there's our charming boy-next-door who ultimately chooses the imperfect female heroine who brings out the best in him versus the flawless, most popular girl in high school. It's a predictable storyline, sure, but it's the kind that I'll watch ten times over without complaining as long as I have a big bowl of popcorn and it ends with the main couple kissing and making up and professing their love for each other in front of a big audience. Overall, it's a pretty good attempt at modernizing the tried-and-tested formula of classic rom-coms—and you know what they say about classics, right? It just never gets old.
ADVERTISEMENT - CONTINUE READING BELOW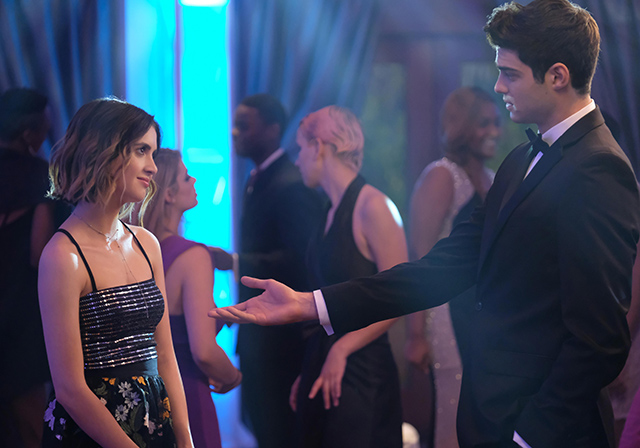 What I Didn't Like About It
Some of the characters weren't as thoughtfully fleshed out.
There's been too much hype revolving around Camila and Noah being in the same romantic comedy, but allow me to burst that bubble: Thing is, you can probably take out all of Camila's appearances in the entire movie and I doubt it would be any different. If I have to enumerate the scenes I remember her in, I could probably count them with one hand, and none of which are too remarkable either. And while there's definitely potential in the rest of the cast—Celia, for one, is a strong female lead who isn't afraid to call out Brooks when he's in the wrong—the development of each character as the story progresses feels a bit lackluster. I was left confused as to why Brooks' friendship with Murphy even went astray; I also felt there weren't enough scenes showcasing Brooks and Celia's chemistry for me to be really invested in their love story.
ADVERTISEMENT - CONTINUE READING BELOW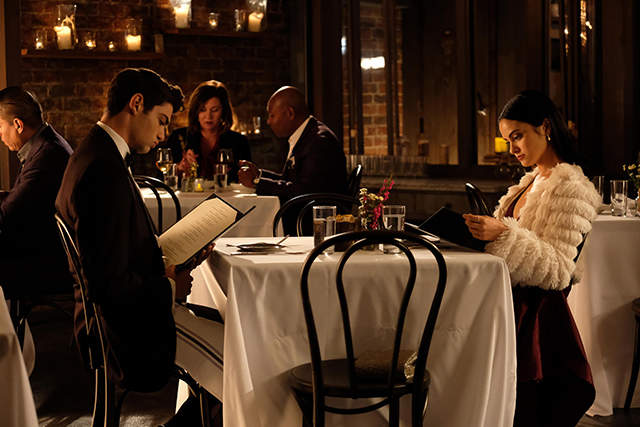 It features a problematic plot.
So to earn money for Yale University, Brooks makes himself available as a date for hire, and this particular premise doesn't sit well with me. Granted that there are fancy elements in the equation (A.K.A. the charming Noah Centineo and his valiant efforts to fund his college tuition), I still couldn't brush off the fact that his dating app basically sounds like an Uber for escort service. In the movie, he's called "the perfect stand-in boyfriend," but should this happen in real life, I'm afraid that's called a prostitute something else.
ADVERTISEMENT - CONTINUE READING BELOW
It's important to note, though, that "nothing physical happens on the dates," as clarified by Laura Marano. Co-actor Odiseas Georgiadis echoes this sentiment and emphasizes that "they didn't do anything sexual or anything crazy." So if this bit of info makes it any better for you, then you could probably sit through the entire movie unbothered.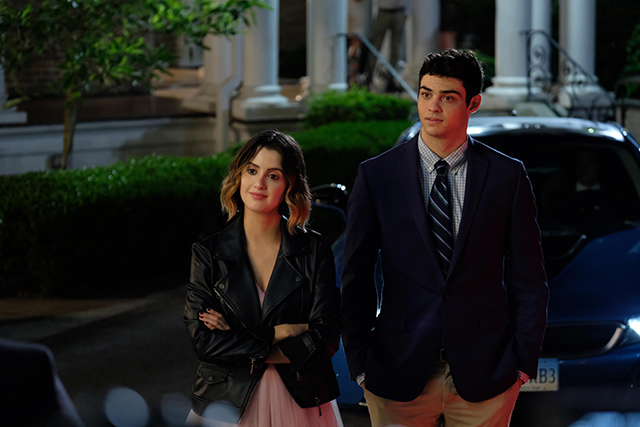 ADVERTISEMENT - CONTINUE READING BELOW
So Should You Watch It?
If you can be indifferent towards the whole date-for-hire thing—to each his own, after all—then perhaps this movie is something you'll enjoy. Especially if you're a big fan of Noah Centineo, I suppose you wouldn't want to miss his biggest role to date. On the other hand, if you find yourself cringing at the mere thought of a hired plus-one, then I suggest you skip this movie. Instead, just be patient and wait a little longer for the much-anticipated To All The Boys I've Loved Before sequel, especially if what you crave is a delightfully sweet yet guilt-free dose of Peter Kavinsky.
The Perfect Date starts streaming on Netflix on April 12.
Related Stories from Preview.ph