Max Collins just recently gave birth to a healthy baby boy through water birth (with the help of a doula and midwife) at home, and she has finally posted a photo of her newborn on Instagram, too!
In an exclusive interview with Preview, Max shares a bit more about the experience. "It was the hardest and most amazing thing I've ever had to do in life," she tells us. "The beauty of giving birth at home is that I was able to move freely and find comfort being in a safe space despite the excruciating pain. It was intimate and messy and beautiful all at the same time."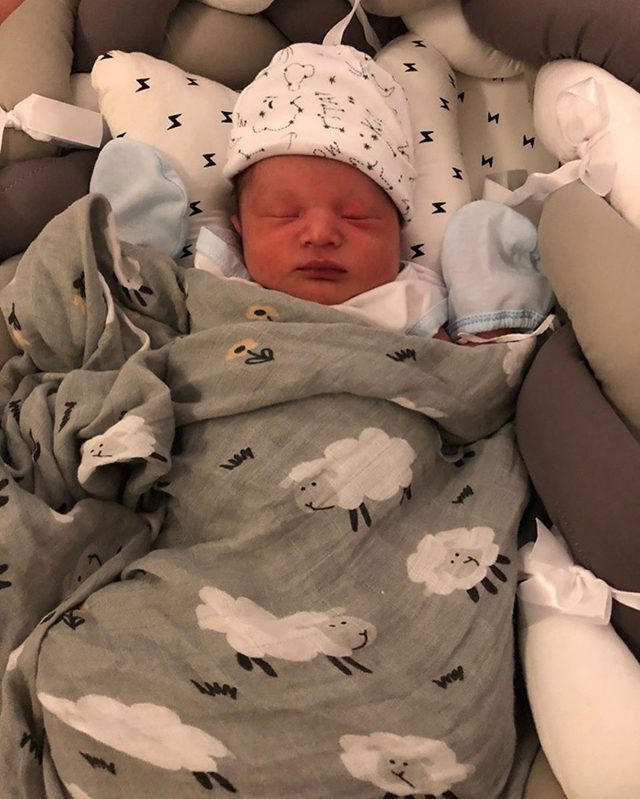 ADVERTISEMENT - CONTINUE READING BELOW
However, the birth itself was quite an endeavor. Max reveals, "To be honest I envisioned a calmer birth. The pain was beyond what I imagined, but that's what made the ecstasy I experienced after giving birth to Skye exceed my expectations. The high that came after hours of pain was pure joy and the best gift I've ever received." She also added that she's healing quickly and that "drinking bits of her placenta" in the form of berry smoothies have helped her recuperate.
Meanwhile, her husband Pancho Magno went on to share a heartwarming video of the birth and how he even cut baby Skye's umbilical cord. The new dad is very hands-on and does everything else except breastfeed, according to Max. "He would [breastfeed] if he could!"
The proud parents have already shared Skye's name to the world, but did you know that he actually has a second name? His full name is Skye Anakin and if you're not familiar with the galaxy far far away, this baby boy is actually named after Darth Vader!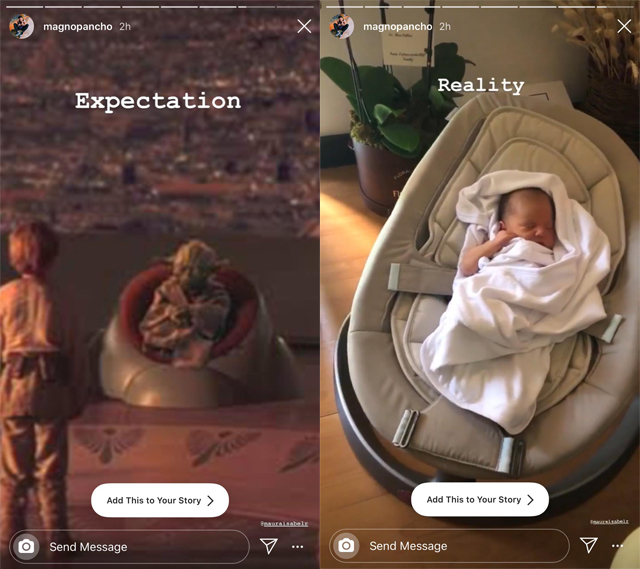 Pancho actually shared these side-by-side pics on his IG Stories featuring Skye's cool baby pod gifted by Michelle Dee. In a previous post, Pancho captioned it with "Thank you for giving me a seat in The Jedi High Council Ninang @michelledee! May the Force be with you!"
ADVERTISEMENT - CONTINUE READING BELOW
Before turning into the Sith Lord we all know and love, Darth Vader's birth name was Anakin Skywalker. The character was famously portrayed by Hayden Christensen in the prequel films Episodes I, II, and III, and we all know that James Earl Jones voiced the character as Darth Vader in the original trilogy. "Pancho is a huge Star Wars fan and we wanted a unique name," Max tells Preview.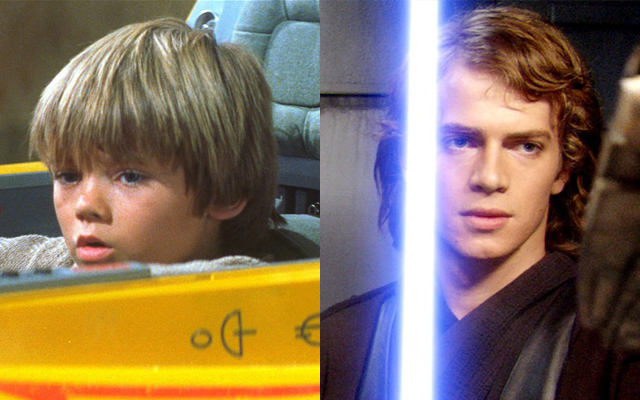 ADVERTISEMENT - CONTINUE READING BELOW
Actor Jake Lloyd (left) played the young Anakin in the Phantom Menace, while Hayden Christensen (right) eventually took on the role for Attack of the Clones and Revenge of The Sith.
Initially, they wanted to name him Anakin, because Pancho says it means "warrior according to Star Wars creator George Lucas." Max explains, "[Pancho] also wanted to be able to quote Darth Vader's 'I am you Father' to his son. Then we thought it would be cute to add Sky as a second name, but it might be overkill."
In the end, the couple ended up with Skye Anakin. "Skye is a more meaningful name," Max tells us candidly, "he's our sky, our everything, and that's why we switched the two."
We're sure the force is strong with Skye, and like his parents, we definitely think he's "the chosen one."
Hey, Preview readers! Follow us on Facebook, Instagram, YouTube, Tiktok, and Twitter to stay up to speed on all things trendy and creative. We'll curate the most stylish feed for you!