When Maureen Wroblewitz joined Asia's Next Top Model in 2017, she was clearly the underdog of the competition. Not was she the youngest, she was also the shortest and the most inexperienced among all the contestants—many of which were already working models. While it didn't stop Maureen from having a stellar performance, it did make her the center of drama in the model house back then.
As the resident "pretty face" of the competition, the Filipino-German model's wins were often tagged as a mere offshoot of her looks. Fortunately, Maureen eventually rose above the criticism, proving her naysayers wrong and eventually bagging the title for the Philippines.
Four years later, the 23-year-old now has her eyes on representing the country on a bigger stage. She's currently one of the delegates of Miss Universe Philippines 2021, representing Pangasinan.
In an exclusive interview with Preview, Maureen opens up about her first attempt in pageantry, her training, and why she thinks she's ready to take on the universe:
The story behind the "sign" she received from the universe to join pageantry
Maureen has always had pageantry on her mind, but she had initially decided to put it off until she turned 25. "I was gonna focus on acting, that's what I told myself," she explains. Little did she know that this was exactly what will lead her to her current beauty queen path.
"It was our last [acting workshop session] with Direk Ryan, Star Magic, and sir HP. I have to thank him. He really convinced me, I was surprised that he convinced me," shares Maureen. "He said you have to start now that you're 23 'cause what if you're 25 and you're too old na to join if you don't win? And what if you enjoy it? At least now you can join again and again if you'd want to."
Though she was apprehensive from her lack of experience, she was told that being in the spotlight from her Asia's Next Top Model run is already a good start. "After that I messaged my manager and I asked, 'Do you think I'll ever regret if I never join a pageant?' Because there was this feeling inside of me, as in my intuition it would not go away. Usually, it goes a way after a few days [but] it was stronger than usual."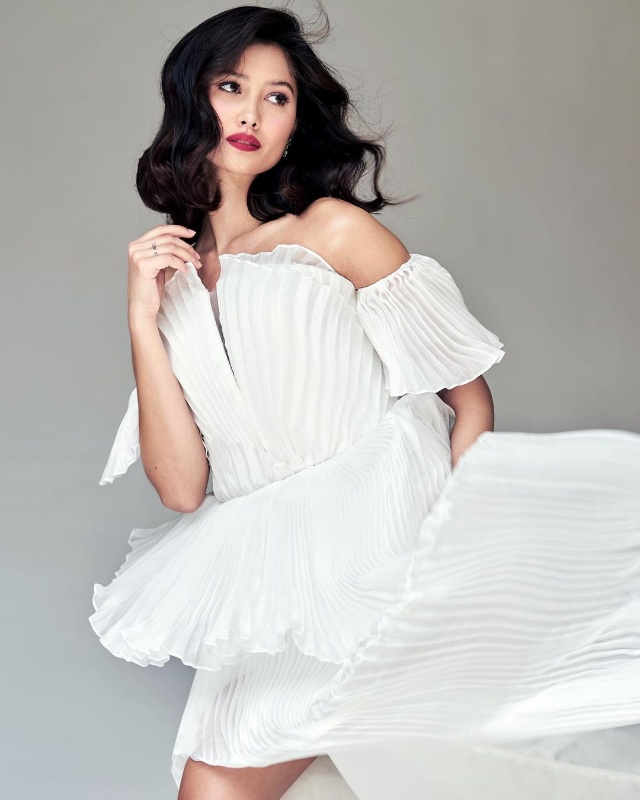 Maureen came to realize that she won't ever feel ready unless she takes the plunge: "The best experience talaga is the pageant itself and I cannot wait for that. I have to start na. I was kind of confused so I asked the universe, I asked god for a sign."
The sign, she reveals, came in the form of a tarot reading video on YouTube when she least expected it. The model tells us, "It was so strange because I was subscribed to the account but I haven't seen a video of them for over a year, I think. I had this feeling that I had to watch it. I won't tell the rest but it was just really positive and I started crying watching that video, and I said, 'Oh my gosh I guess this is my sign.'" And after gaining approval from her manager, the rest was history.
The exact day she decided to join Miss Universe Philippines
Maureen is one of the 15 Miss Universe Philippines training under Aces & Queens alongside other fan favorites like Jasmine Umali and Kisses Delavin. She only decided to join the pageant in May, but the odds were definitely in her favor. "They didn't have representatives for Pangasinan yet at the time," says the model. Maureen's late mother Mariefe grew up in Rosales, Pangasinan.
After meeting with the agency's Gerry Diaz on May 21st, it became final: Maureen will be representing the province in the competition. "It was very spontaneous, and as a person I'm not spontaneous really. I always plan things and this was not part of the plan, so it freaked me out. There was a time where I said, 'Am I actually doing this?' But since I said yes, there was no going back."
The difference between Asia's Next Top Model and Miss Universe Philippines
One would think that winning a modeling competition like Asia's Next Top Model would make training for Miss Universe Philippines a piece of cake, but Maureen considers the preparations for both to be worlds apart.
"Well for Asia's Next Top Model, I wasn't prepared. I was just thrown into the competition. Zero experience," she says. "I had the [modeling] experience after Asia's Next Top Model because in there, we didn't have any training whatsoever. The difference now with Miss Universe Philippines is that this time, I actually have training."
In fact, Maureen thinks one of her biggest improvements is her walk, which she admits she never perfected as a model. "Before I went into the pasarela training, I was [told] to forget my old habits, unlearn my walk. And I really said there's nothing to learn because I never really learned to [runway walk]," she confesses.
Who would've known that only a few months later, she would end up receiving the second highest amount of votes for the pageant's runway challenge!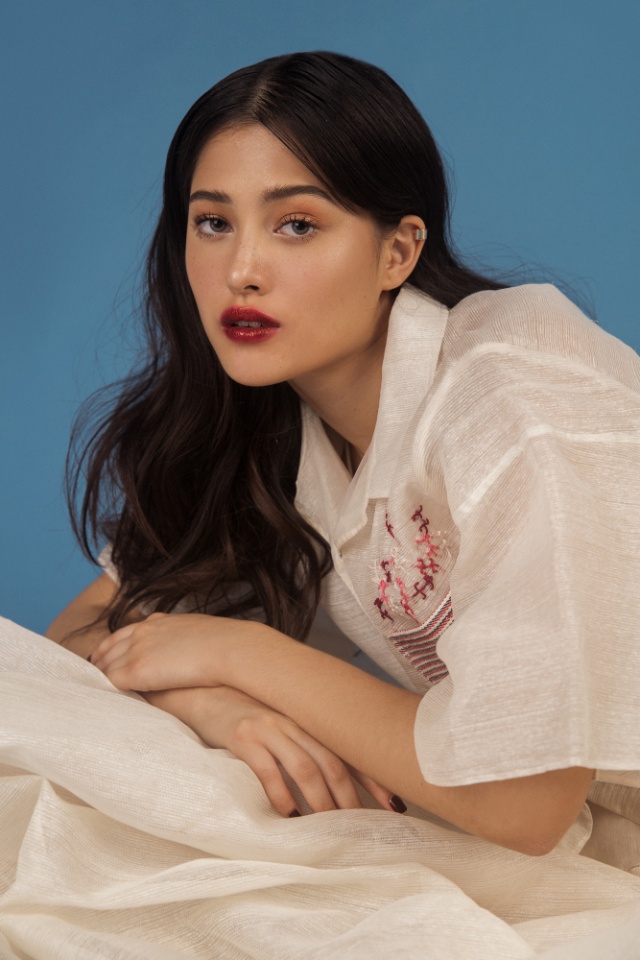 Her insecurities as a newbie in the pageant world
Since this is her first time joining a pageant of such a caliber, Maureen remains hesitant about some of her other pageant-related skills—specifically, Q & A. "It was one that was freaking me out a lot," admits the delegate. "I'm so used to interviews but interviews are not timed. You want to say so much more on a topic but you can't because you will go over 30 seconds."
Another part of her Q & A training she feels pressured by is expressing herself well despite being multilingual: "I put a lot of pressure on myself. I just wish I had better answers. I have three languages in my brain so a lot of times I think of a word and it's German pala," she admits. "The past few years I really focused on Tagalog because of acting. I thought that would be an issue, the way I pronounced things differently"
Thankfully, her coach made her realize that it's not much of an issue by never correcting her pronunciation. "As long as you can understand it and the message comes across, that's the most important thing," she learned.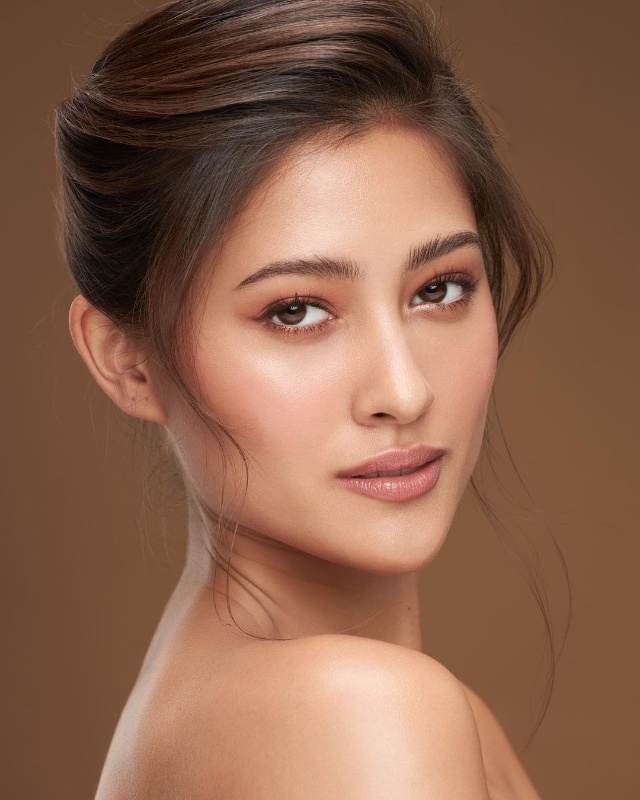 Maureen adds that having already been in the spotlight has also made her feel more pressure in entering a new field. But thanks to some sage advice, she's working on being kinder to herself: "I talked to someone and they said that if you are able to experience the Asia's Next Top Model thing...as someone who was still struggling a lot with their mental health and a lot of insecurities, if you are able to go through that, it should be nothing."
She continues, "This is just another experience, whatever happens, at least I did it. If I should compare myself now to the person I was when I started, it was just two months ago but there's a lot of improvement already. And I should focus on that instead of thinking what I'm lacking."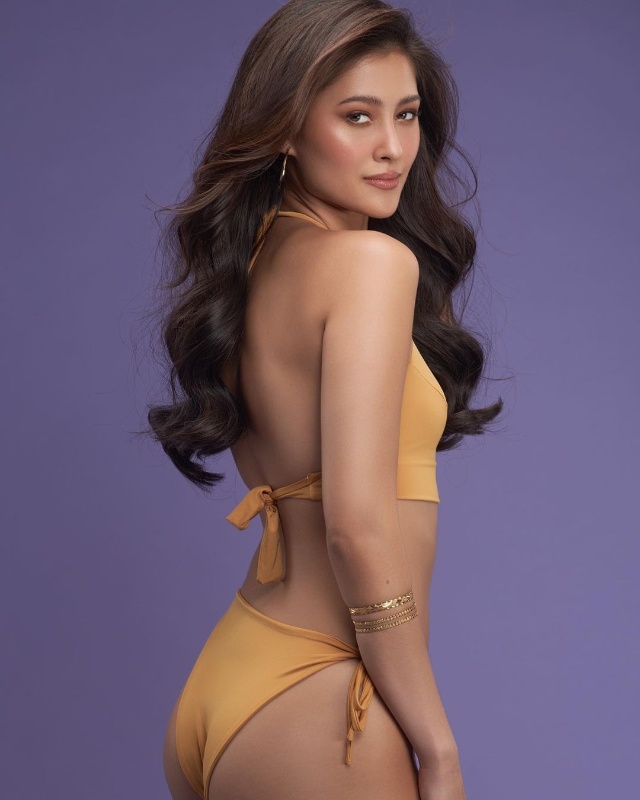 On the diversity among Miss Universe Philippines 2021's candidates
It's no secret that the Miss Universe Philippines organization's decision to remove the height requirement for the pageant helped produce a more diverse pool of delegates. Tiktok content creator Ayn Bernos, for one, stands at five foot three and is currently a fan favorite in the competition. The participation of prominent personalities like Maureen and Pinoy Big Brother alum Kisses Delavin has also made this year's mix a highly-anticipated one for a new audience.
Despite the doubt of many pageant fans about this mix, however, Maureen reveals that she is all for it. She says, "I love the diversity. I love that we're allowing shorter girls to join because there's so many talented, beautiful ladies out there who are able to inspire so many people and to give them a chance is just incredible."
"I just love that we're all diverse and also not everyone fits the beauty queen mold, but that is good because we're breaking that. I personally don't think I fit the beauty queen mold, maybe my face and all that, [but] my personality? I don't think so. And I think that's a good thing. We need to allow this change to happen and that's incredible, I think."
What's more, the model doesn't believe that she, Ayn, and Kisses' fame automatically puts them over other candidates. "I mean there is some sort of advantage because we already have the following and all that, but not so much either. Let's look at Rabiya [Mateo]. She wasn't really a favorite in the beginning. She was a dark horse and she was able to overcome everything and won at the end," explains Maureen. "We need to think of that because a lot of people think because they're popular they might win or something, but that's not true. We all have the same chances. We really need to prove ourselves on stage."
Maureen's biggest edge as a Miss Universe Philippines delegate
It's not new for models like Maureen to dive into pageantry, Miss Universe 2018 Catriona Gray being the perfect example. So when asked about what makes her stand out from other models and aspiring beauty queens, Maureen said:
"I guess my experience as a model was different. Because as a model you usually go to castings, you have kind of a different approach. Because I was part of a competition, I wasn't just a model but I became an influencer at the same time. And that was very different."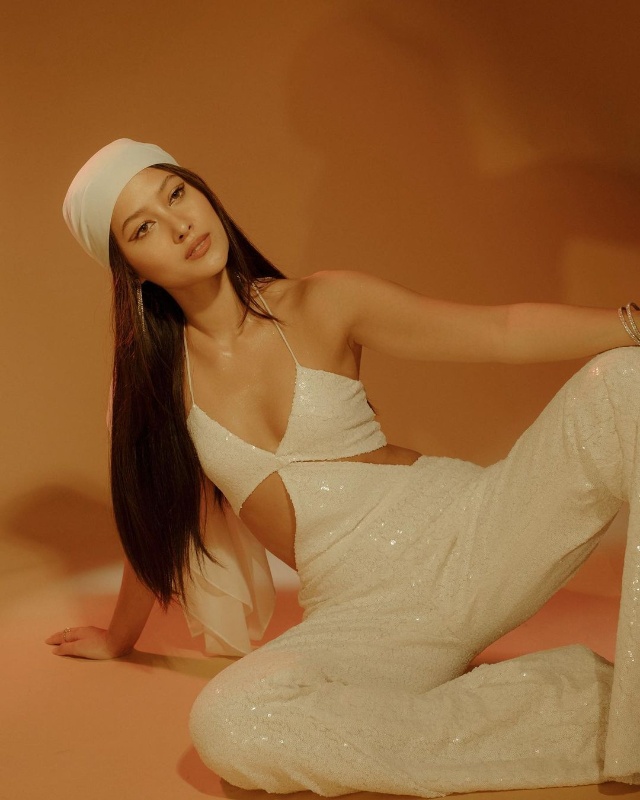 With this, Maureen believes that she's already been primed to be in the spotlight, and she can take the negativity that beauty queens often face. She explains, "I've already experienced hateful comments. I think what a lot of girls who just start out have a hard time with is really the negative comments and how to go about it. So I've had the experience already with that, also being in the spotlight, being on stage already, and having hosted as well."
"Another thing is also being inexperienced [in pageantry] gives me that comparison to Asia's Next Top Model. [I'm] Competing against beautiful women who are so experienced in the field already and I think that brings something new as well. I always think that is a good thing."
Citing a masterlcass she watched online, Maureen further explained this perspective: "She said that if you're starting a new thing, you should think of that one thing that was a success in your life and you should compare it and bring the same principles to that new experience.
"The reason you succeeded the last time could really help you succeed another time. And if you don't, then maybe it's not the right timing, maybe god has other plans, but there's never a no answer. If this is your time, this is your time talaga."
*Answers have been edited for clarity.
Related Stories from Preview.ph