During the course of the pandemic, we've had the privilege of staying at home with our family. For most of us, this meant working from home, giving us more time to spend with our loved ones. Of course, circumstances are still difficult and uncertain, which is why many of us have started, or at least considered opening a business online. Perhaps we've entertained the idea due to job instabilty, or because we need it to distract us from day-to-day dicey feeling.
But given that we're heavily discouraged to make physical, social calls, the obvious business partners we have would be the very people we live with, right? Your family may be the clear cut choice but there are certainly many apprehensions in tapping them for help. But if you're looking for advice on how to do so, the founders of online clothing shop Kaia, will surely be of help for you.
Below, we talk to two pairs of sisters who are also cousins: Christiana and Chynna Lim and Caitlin and Alexa Ngo. In an exclusive interview with Preview, the four gladly shared with us six nuggets of wisdom you'll need when starting a business with family.
1. Make sure your interests and personalities are aligned.
"We grew up really close so it was just a natural progression for us to get into a business together. It is with this circumstances in mind that the four girls thought about starting a business together. As Chynna notes, just because you're family, doesn't mean you're fit to run a company together automatically. "We didn't purposely want to work together just because we're related; it just so happened that our personalities blend really well," she said.
Alexa and Christiana added that it's because they had similar upbringings, same schools attended, [their] personalities meshed well together and they "developed a similar professional and excellent work ethic."
ADVERTISEMENT - CONTINUE READING BELOW
2. Don't rush it, just for the sake of starting.
In Kaia's case, its history dates as far back as 2013. "I vividly remember my sister, Chynna, telling us a story about a dream she had of owning a clothing business back in 2013," Christiana tells Preview. Chynna confirms, as she reveals that their earliest moodboard were filed in 2016. The girls have been planning Kaia's launch for so long but they each had their own plans for themselves then. "But in 2019, enough of us had a good amount of time on our hands, so we finally put the pedal to the metal," Chynna says.
3. That said, be consistent.
Caitlin says that once you've set your mind into starting a business, you have to be consistent in sustaining it. "Knowing your goal and purpose of your business is really important. You have to ask yourself the basic questions: Why are you creating such a business? What are the products and how can these be beneficial to your customers? Where are you planning on selling these? These will help you establish the core pillars of your business. Thus, helping you stand apart from your competitors. At the same time, you have to believe in your product. Don't make a product you don't like for the sake of selling it. You really have to love and believe in it in order for you to sell it."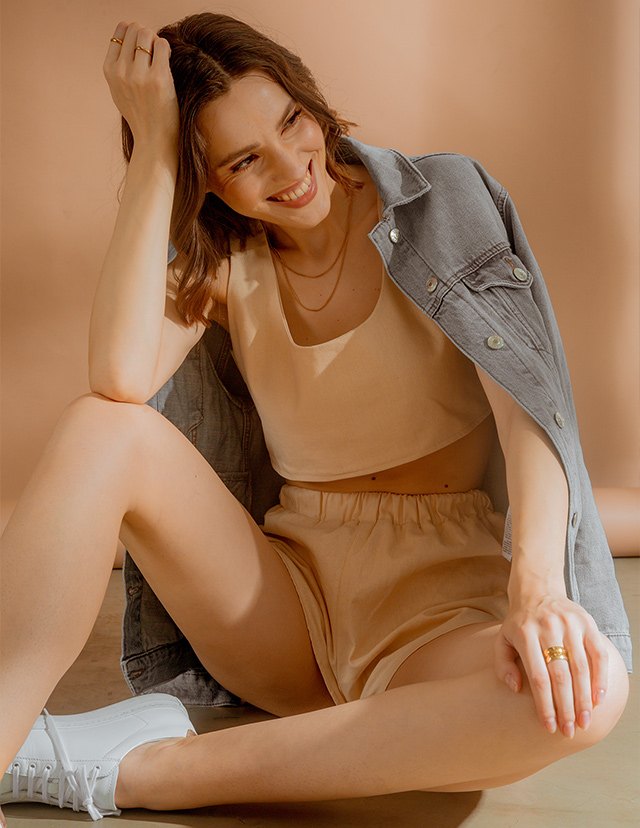 ADVERTISEMENT - CONTINUE READING BELOW
4. Play with your strengths.
Running a business with family is no easy feat. But it seems that the Kaia girls have figured it out. Alexa, Christiana, Chynna, and Caitlin all say in unison: stick with your strengths.
"It's funny because although we all have a shared interest in clothing and entrepreneurship, in terms of skills, we're all quite different," Chynna says. To which Alexa adds, "We first identified each of our strengths and interests but it was also quite natural as to who would fulfill what role. It helped that some of us are already working and we knew what roles we would each be comfortable in."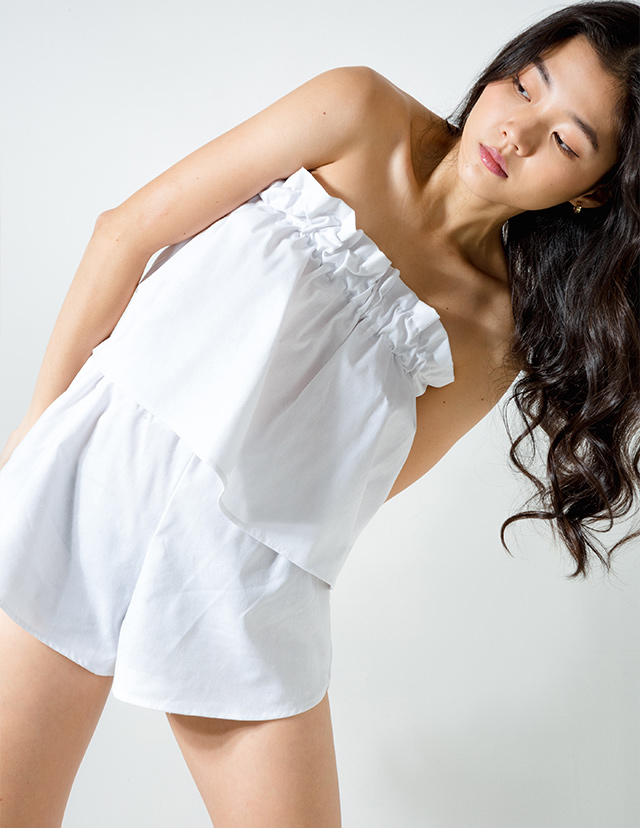 ADVERTISEMENT - CONTINUE READING BELOW
Chynna shares, "It was just so perfect that each individual has something specific to give to the business; therefore, assigning roles was quite easy—we just put each girl in her obvious strength!" For Kaia, Chynna was the creative one, who took the creatvie director and social media manager roles in their company. Alexa is good with numbers, hence she helms Kaia's financial and marketing side. Christiana, a communication and technology major, "oversees all customer related inquiries, reviews and concerns" as Kaia's customer service head and community manager. Meanwhile, Caitlin runs the company's logistics and operational concerns.
Caitlin adds that early on they decided to put their trust on one another. "Each of us have our own field of expertise. It's always important to ask for their opinions. Always trust the process and the people you work with."
5. Set ground rules
—and stick with it.
Going into business with family members may be daunting. But Christiana explains that with an aligned work ethic and a strong internal structure, your family's business can run smoothly. "We made sure to divide the roles properly and under each role, we put in place a neatly defined set of tasks," she says. "This works to our advantage because everyone knows what they're supposed to do, never overlapping and clashing. We know how to stick to our own lanes pretty well, but not so strictly that we're not giving each other a helping hand once in a while."
ADVERTISEMENT - CONTINUE READING BELOW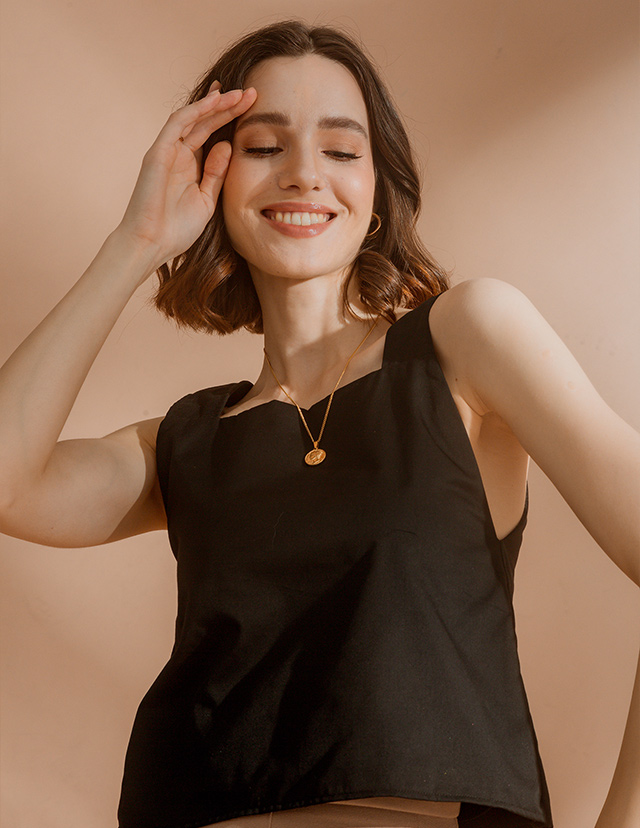 Alexa also stresses the importance of having open communication amongst your family-slash-business partners. Maintaining so will lead to less disagreements, misinterpretations, and misunderstandings—which, if you ask us, will lead to less awkward family reunions or in today's case, cold group chats.
6. Business is business, but find balance.
Having a close relationship with your business partners can surely make for fun working days. But the girls also emphasize the need to find balance. Know when to halt shop talk, according to Christiana. "Business talks are often brought to family gatherings. So when starting a business with family, balance is key!"
ADVERTISEMENT - CONTINUE READING BELOW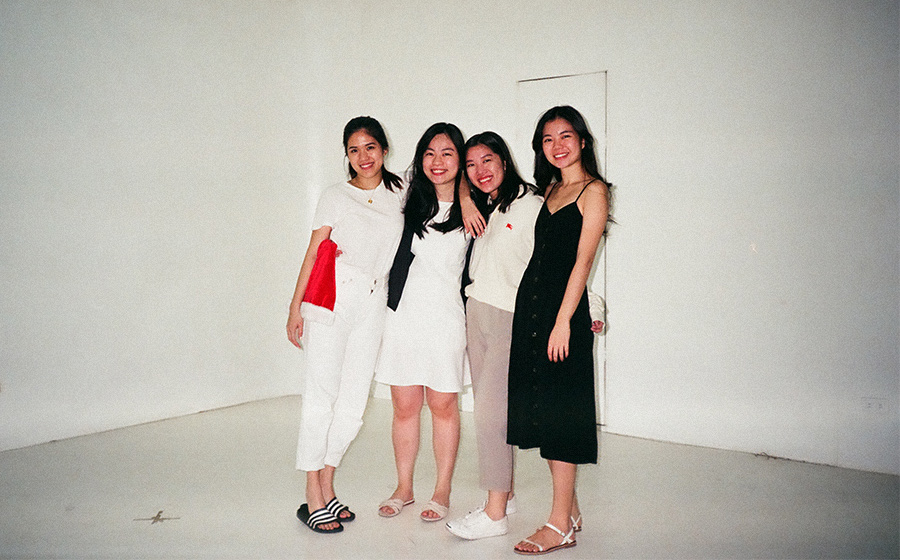 Additionally, Chynna notes that because they're running a company with family, they also found a sweet spot in handling one another without things getting too personal. "The best part of working with family members is probably the security of knowing that you guys will be there for each other forever. I can be slacking off and someone will willingly [call me out for it], with no utang-na-loob guilt, just because well, we're family and that's what family does for one another. There's an unbreakable trust between us so it's easy to work with one another."
ADVERTISEMENT - CONTINUE READING BELOW
Hey, Preview readers! Follow us on Facebook, Instagram, YouTube, Tiktok, and Twitter to stay up to speed on all things trendy and creative. We'll curate the most stylish feed for you!