There are several ingredients that make up a good romantic comedy: a tablespoon of an adorable meet-cute, a cup of conflict, a grand gesture of love, and a sprinkling of happily ever after. Put all those together and you've got the recipe for an unapologetically cheesy yet indulgent rom-com.
That said, the To All The Boys trilogy has consistently done right by the genre and served exactly that to beloved fans and hopeless romantics alike. As we draw closer to the last leg of the film adaptation based on Jenny Han's best-selling novels, our minds trail towards how much we'll miss this feel-good flick. And mind you, we aren't the only ones who are feeling emotional about it! The leads, Lana Condor and Noah Centineo, are surely going to miss the franchise just as much as we are, maybe even more.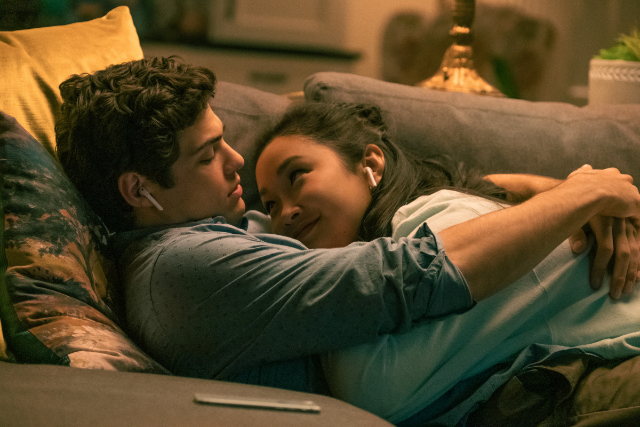 After three years of working together, the two have developed quite the relationship—in fact, to commemorate the end of their journey as LJ and Peter, in true Lara Jean fashion, they both wrote each other love letters! How cute!
ADVERTISEMENT - CONTINUE READING BELOW
In a roundtable interview with the media, the pair talked about their friendship and how they felt receiving the letters. "We exchanged letters a month ago, you know, it was so kind. It was just lovely. But I think Lana and I… I think we'll always be in each other's lives, and I think we got very lucky. I certainly feel extremely lucky to have worked with her." Noah said, gushing about his co-star.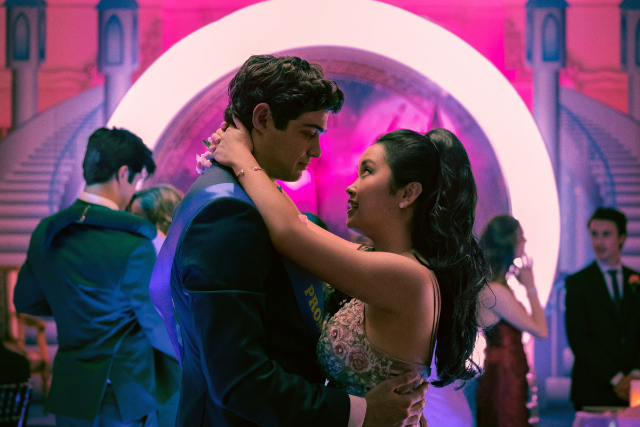 In response, Lana argued that there are hilarious glaring differences between their letters. "Mine was so much better than his, okay? Okay. That's the first thing I'd like to say. I poured my heart out, I was witty, thoughtful, and emotional," the actress claims. "His was more exactly what you'd think. His was just funny and kind of inappropriate. He was talking about his favorite memories between the two of us. He brought up things that he knows [would] annoy the heck out of me about him. But he did say that he had a lot of joy working on these films and has loved the relationship we've cultivated and the friendship we now have, and he knows that I always have his back no matter what."
It wasn't the first time that the pair had an exchange, though. Lana also mentioned that they wrote each other letters for the sequel, To All the Boys P.S. I Still Love You, as well. "He also wrote me a letter when he wrapped the sequel, that was handwritten and was really, really sweet and kind. I think he's more emotional than people think he is, and so one of the ways he can express himself is through writing," says Lana. "He loves to write, he loves to read, and all these things. It was very nice of him, but I'd let the records show that mine was much better."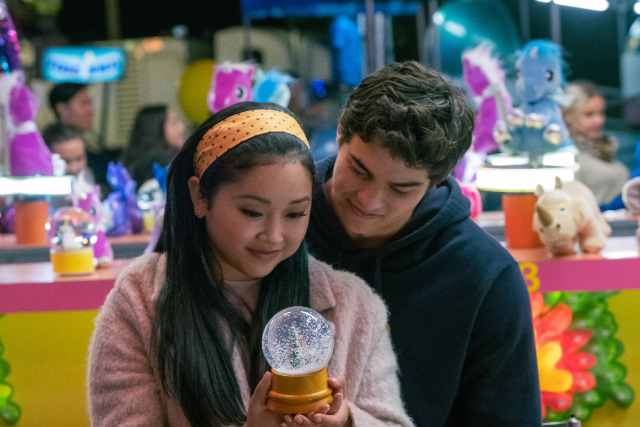 It's no secret that the To All the Boys franchise gave both Lana's and Noah's careers a monumental boost, as they became overnight sensations for their portrayal of the #Covinsky couple after the release of the first movie in 2018. Since then, the two have definitely grown attached to their characters, making it bittersweet to part with their roles.
ADVERTISEMENT - CONTINUE READING BELOW
"I think my favorite thing was how fun it was, and how lighthearted [Peter] is. You know, being able to portray someone who's a romantic, who's such a good lover… You know, someone who listens and doesn't pressure. It's just a fun, feel good character and I think that's great."
When asked about Noah's favorite thing about portraying the character of Peter Kavinsky, along with what he'll miss the most, he tells Preview, "Just going back to not acting with the same people and working with the same people—I'll miss the people, you know. I'll miss not being able to deliver more projects to the same exact fandom. It's like there's no more story written so I think it's so exciting when we get to release a new film or the next chapter of the story with LJ and Peter. I think I'll miss not being able to give more to the fandom."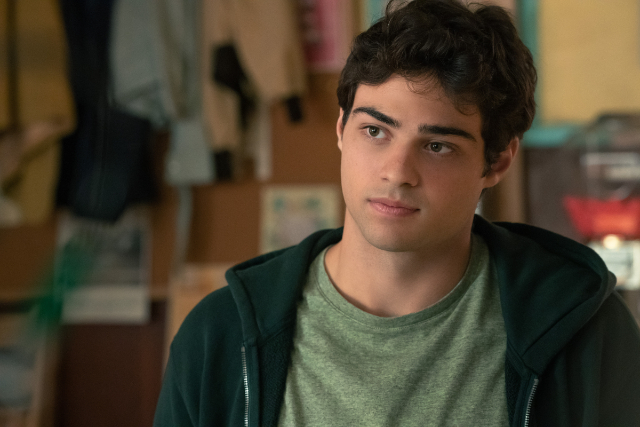 In a similar sense, Lana explained what she resonated with the most about her character and how she eventually became one with Lara Jean. "There's so much I can relate to. Obviously, that's because I spent three years with her, developing her. It's almost near impossible not to kind of have Lana and Lara Jean start to kind of seep together. And it doesn't help that our names are so similar. You know constantly, people will be like: 'Hi! Nice to meet you, Lara! I mean… Lana!' And in cursive it looks the exact same so, it really starts to melt together," Lana shares.
"I think in To All The Boys: Always and Forever, what I can relate to a lot is when her family goes to Korea. Basically their purpose there was to see where they come from, and [to see where] their mom had died when they were children, and so to kind of walk in her footsteps, learn about the culture in a new way and learn about themselves through this trip, and how their identities are very much made up of where they come from."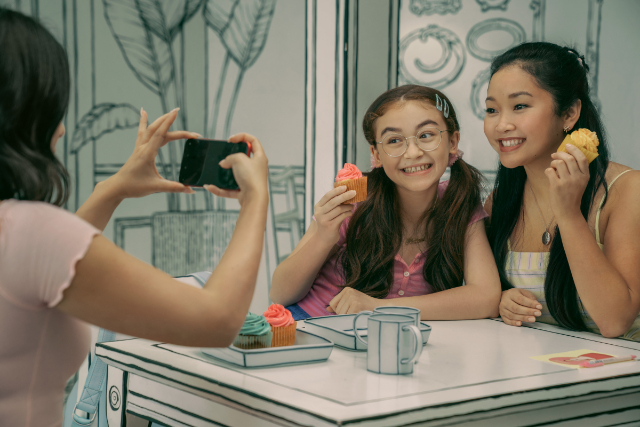 ADVERTISEMENT - CONTINUE READING BELOW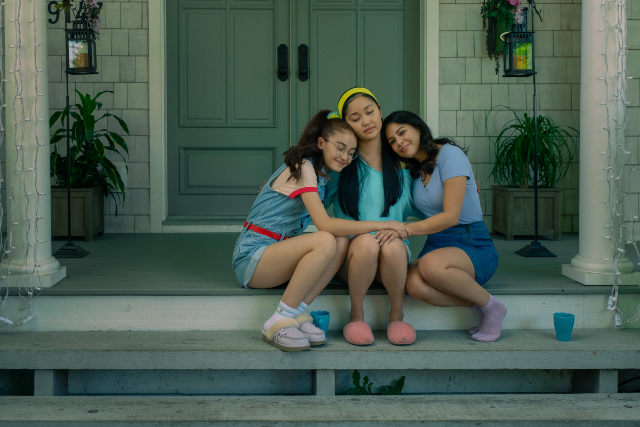 Lana, who was adopted from Vietnam at five months old, talked about returning to her homeland for the first time after filming TATB3, and how it aligned with her character in a special way. She further shares, "Right after we shot that Korea sequence, we wrapped the films and I went with my to Vietnam for the first time, which is where I'm from...It was my first time going home and it was just such a widely parallel storyline between Lara Jean and myself going back to where you're from for the first time and learning about your identity and what makes me 'me'... That was definitely the biggest thing I could relate to in the third film, for sure."
As much as we hate goodbyes, we're excited to see the last chapter of Lara Jean Covey and Peter Kavinsky's love story unfold.
You can stream To All The Boys: Always And Forever on February 12, exclusively on Netflix.
Related Stories from Preview.ph
Hey, Preview readers! Follow us on Facebook, Instagram, YouTube, Tiktok, and Twitter to stay up to speed on all things trendy and creative. We'll curate the most stylish feed for you!