Kelsey Merritt is having a fangirl moment on Twitter, revealing that someone she admires just followed her on Instagram. "Omg, a supermodel I look up to the most just followed me," she writes. "Fan girling so hard!!!!"
While she didn't mention who the "supermodel" was exactly, one of her followers replied with her hunch: Victoria's Secret Angel Candice Swanepoel. She even has proof!
We double-checked her guess on Kelsey's account, and true enough, Candice's verified Instagram account follows the Filipina VS model back!
ADVERTISEMENT - CONTINUE READING BELOW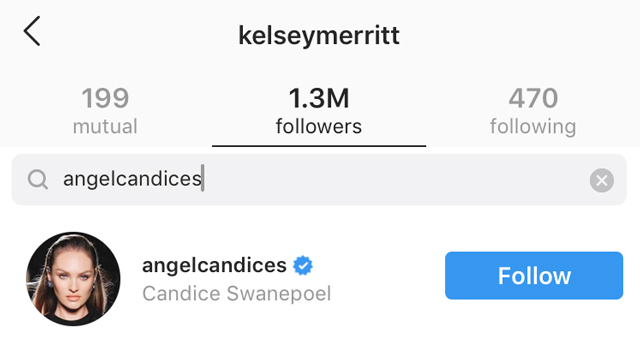 How cool is that?