More often than not, every K-drama plotline gets us talking about its characters' romantic relationships. However, the development of friendships throughout these shows can become even more amusing than the leading men and women's love stories themselves. With a bond as fun-loving as the Swag Squad's, and a support system as reliable as Mido and Falasol's, you have to admit you've probably wanted to be in one of them at some point too!
TOP STORY: We Found the Exact Beach Outfits Erich Gonzales Wore in Amanpulo
With that in mind, today we're listing down all the #SquadGoal K-drama barkadas we wish we could be a part of!
1. Ssangmundong Squad from Reply 1998
Growing up in the same neighborhood, these childhood friends share an imperishable bond that is unique. The kids of Ssangmundong possess an exceptional chemistry despite their tremendously contrasting characters: the happy-go-lucky Sung Deok-sun (Lee Hye Ri), the ideal student, Sung Sun-woo (Go Kyung Pyo), the all-knowing geek Ryu Dong-ryong (Lee Dong Hwi), the soccer enthusiast Kim Jung-hwan (Ryu Joon Yeol), and the genius baduk player Choi Taek (Park Bo Gum). They've been hanging out together since forever and are constantly crashing each other's homes. Even with a number of amusing petty arguments, at the end of each day, they've always got each other's backs when the going gets rough.
ADVERTISEMENT - CONTINUE READING BELOW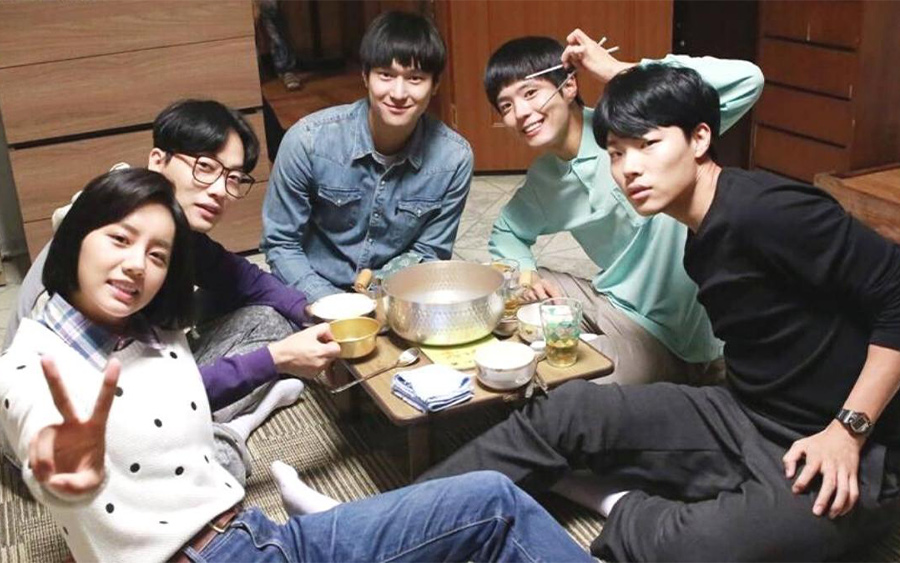 2. Swag Squad from Weightlifting Fairy Kim Bok-Joo
Weightlifting athletes Bok-joo (Lee Sung Kyung), Sun-ok (Lee Joo Young), and Nan-hee (Jo Hye Jung) make up the Swag Squad. Nothing can ever beat this trio's bond, which was forged over their constant food-trips and noraebang (karaoke) sessions. These three showed us how much better and bearable life can be when you're facing your darkest points with your bestest friends. Without a doubt, they taught us the importance of never leaving our chingus (friends) behind. Now that's what we call swag!
CONTINUE READING BELOW
Recommended Videos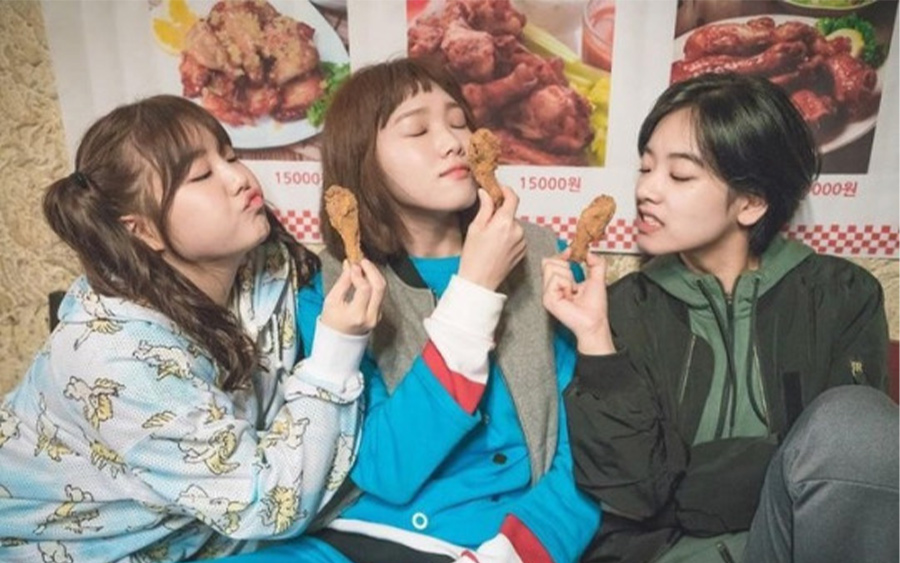 3. Mido and Falasol from Hospital Playlist
During a not-so-secret escape from a student gathering in their pre-med years, an accidental assembly came to be between Lee Ik-jun (Cho Jung Seok), Ahn Jeong-won (Yoo Yeon Seok), Chae Song-hwa (Jeon Mi Do), Kim Jun-wan (Jung Kyung Ho), and Yang Seok-hyeong (Kim Dae Myeung). With their friendship having lasted for 20 years, there's no questioning their strong bond as they went on to care of one another while confronting life-changing events as adults. Even with their busy lives within the walls of Yulje Medical Center, they continued to enjoy their routine outside work as a band, and serenaded us with a song every week, to properly close each episode.
ADVERTISEMENT - CONTINUE READING BELOW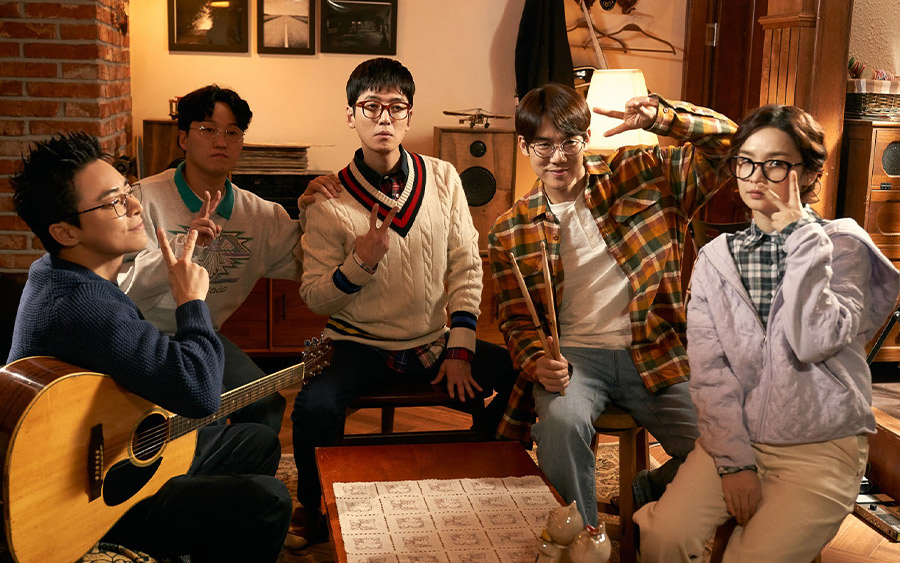 4. Company Five from Crash Landing On You
Company Five is the code to the fantastic fusion between Keum Eun-dong (Tang Jun Sang), Kim Ju-muk (Yoo Soo Bin), Park Kwang-beom (Lee Shin Young), and Pyo Chi-su (Yang Kyung Won). Next to CLOY's tear-jerking ending, the warm friendship between Captain Ri's dearest comrades have kept us stuck with #CLOY fever until now. Though they were solely accompanying Yoon Se-ri for a limited amount of time, they made sure every moment was worthwhile, alongside keeping her safe at all costs.
ADVERTISEMENT - CONTINUE READING BELOW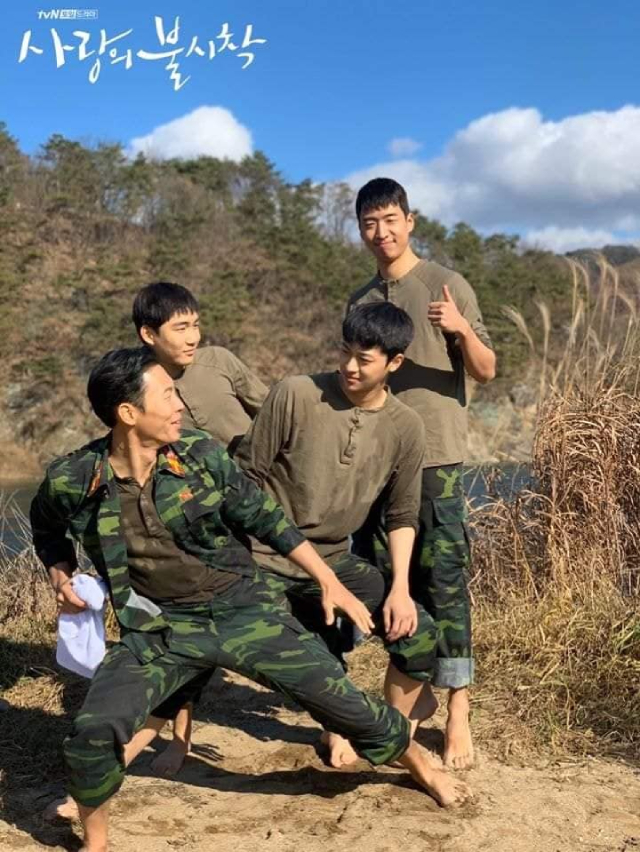 5. NK Village Ahjummas from Crash Landing On You
The valiant soldiers from Crash Landing on You have always been ones to catch our eye, but have you ever looked to the ahjummas of NK Village? These ladies have got their own set of charms too! We're talking about Ma Young-ae (Kim Jung Nan), Na Wol-seok (Kim Sun Young), Yang Ok-geum (Cha Chung Hwa), Hyun Myung Sook (Jang So Yeon) and Yoon Se-ri (Son Ye Jin) herself. The ahjummas of NK Village admittedly found Se-ri quite peculiar at first, though they eventually warmed up to Captain Ri's mysterious "fiancée" given time. The friendship between these women was truly one for the books! Upon her return to South Korea, Se-ri even designed a make-up line inspired by them, which left the ahjummas absolutely touched! We mean, who wouldn't be?
ADVERTISEMENT - CONTINUE READING BELOW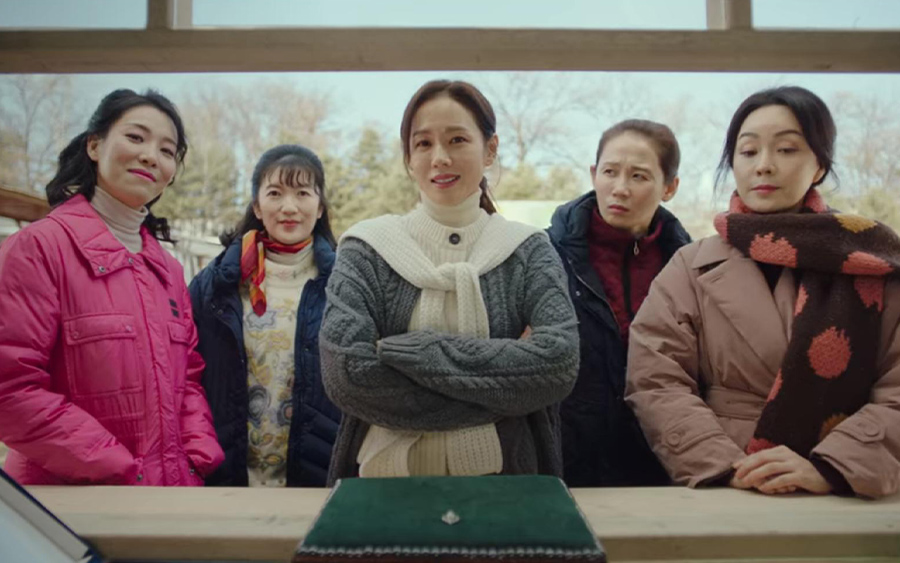 6. The Warriors from Hwarang
The story of Hwarang revolves around five young dashing warriors: Moo-myung (Park Seo Joon), Sam Maek-jong (Park Hyung Sik), Soo Ho-rang (Choi Min Ho), Park Ban-ryu (Do Ji Han), Suk Han-sung (Kim Tae Hyung), and Kim Yeo-wool (Jo Yoon Woo). These valiant men truly illustrated the essence of knights in shining armor. Not only are they as beautiful as flowers, but they also harbor such strong and courageous personas. Though they started off on the wrong foot, the bromance between these charming men never fails to make our hearts skip a beat.
ADVERTISEMENT - CONTINUE READING BELOW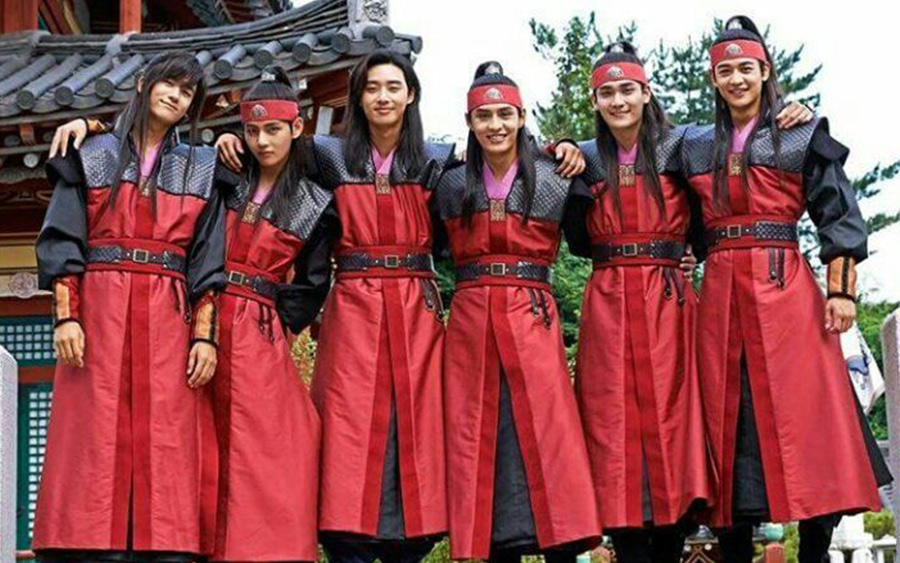 7. Samsan Tech from Start-up
Samsan Tech came to be thanks to the friendship between Nam Do-san (Nam Joo Hyuk), Lee Chul-san (Yoo Soo Bin), and Kim Yong-san (Kim Do Wan). They are best known for their exceptional skills in AI development, which helped them kickstart the rest of their career. Clearly, Start-Up was not just all about the cute romance between Do-San and Dal-mi, and Chul-San and Sa-Ha. From their humble beginnings in a moldy roof-top office, they were able to move up to SandBox thanks to their impeccable teamwork.
ADVERTISEMENT - CONTINUE READING BELOW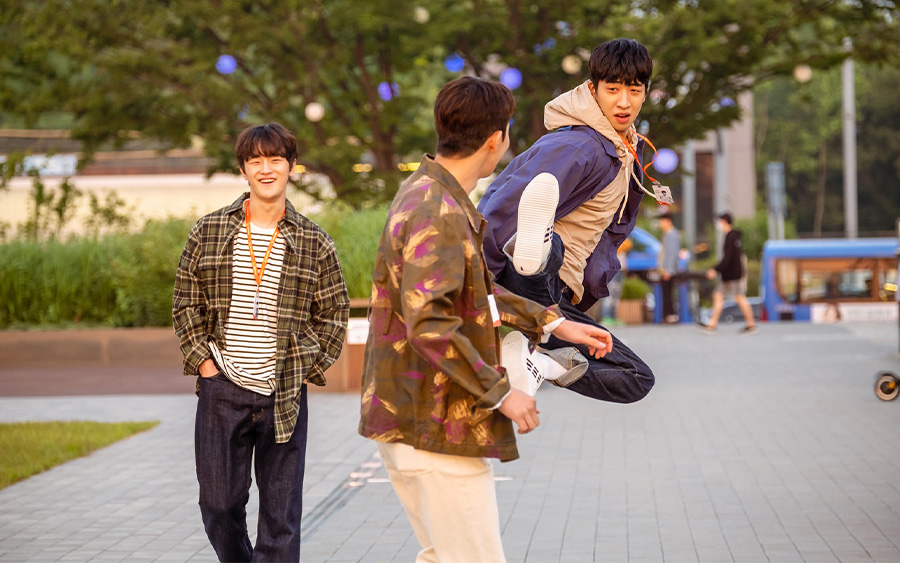 8. Welcome to Waikiki
We found ourselves laughing off all our worries with Welcome to Waikiki thanks to its witty and wacky combination of main characters: Kang Dong-goo (Kim Jung Hyun), Lee Joon-ki (Lee Yi Kyung), and Bong Doo-shik (Son Seung Won). We just can't get enough of the Waikiki squad–there was no dull moment whenever these three were involved! The aspiring film director, the eccentric actor, and the freelance writer may have possessed varying skill sets and characteristics, however, they worked hard together to afford the production costs of their upcoming film by means of opening the Waikiki guest house in Itaewon. Talk about real trust and camaraderie!
ADVERTISEMENT - CONTINUE READING BELOW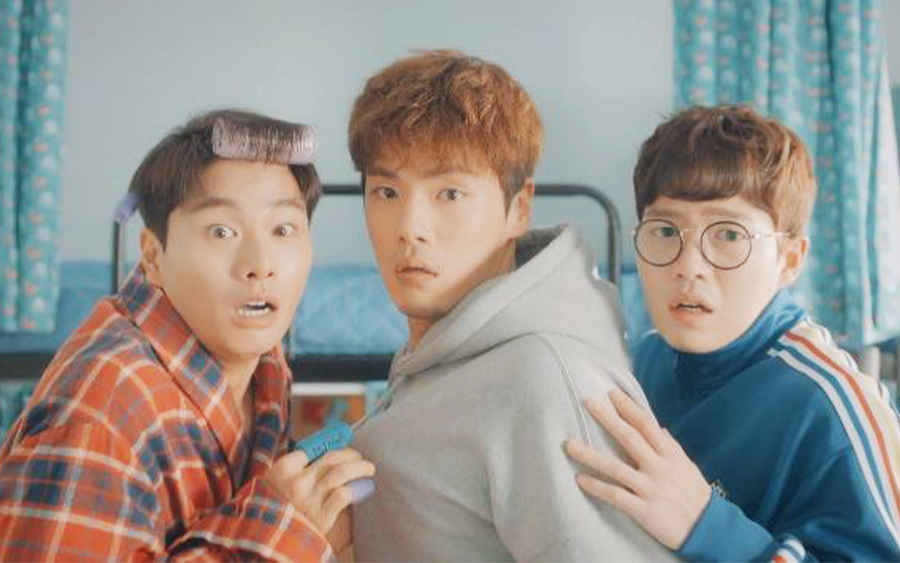 9. DanBam from Itaewon Class
The team behind the rising pub, DanBam, consists of Park Sae-ro-yi (Park Seo Joon), Jo Yi-seo (Kim Da Mi), Jang Geun-soo (Kim Dong Hee), Ma Hyun-yi (Lee Joo Young), Choi Seung-kwon (Ryu Kyung Soo), and Kim Toni (Chris Lyon). The rapport they shared throughout the series definitely goes beyond a working relationship seeing as they were able to overcome so much together in order to make their resto-bar a success. In this squad, no one gets left behind!
ADVERTISEMENT - CONTINUE READING BELOW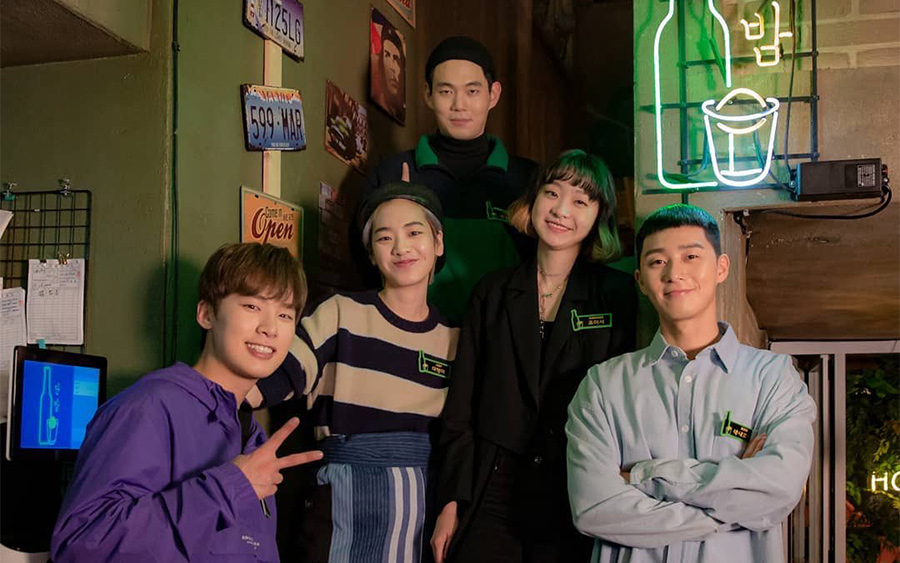 10. Prison Playbook
Upon famous baseball player Kim Je-hyuk's (Park Hae Soo) entry into prison, he quickly met his fellow inmates: Kim Min-cheol (Choi Moo Sung), Han-yang (Lee Kyu Hyung), Captain Yoo (Jung Hae In), and Kaist (Park Ho San). Though the stingy aura in the confined space unsettled Je-hyuk, he was able to eventually develop a rare kind of bond with his cellmates, which made his unit feel more homey and comfortable compared to when he first arrived.
ADVERTISEMENT - CONTINUE READING BELOW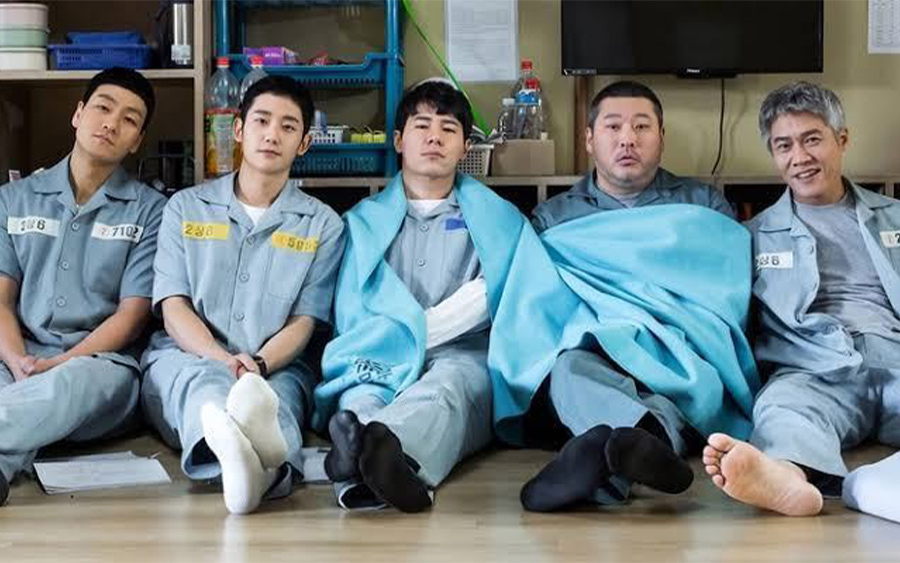 Related Stories from Preview.ph
Hey, Preview readers! Follow us on Facebook, Instagram, YouTube, Tiktok, and Twitter to stay up to speed on all things trendy and creative. We'll curate the most stylish feed for you!