Businessman Ian King is now Angelina Mead King, after recently coming out as a trans woman. With this news, her loved ones and close friends have shown outpouring love and support for her.
Her mother also posted a heart-warming message on Facebook: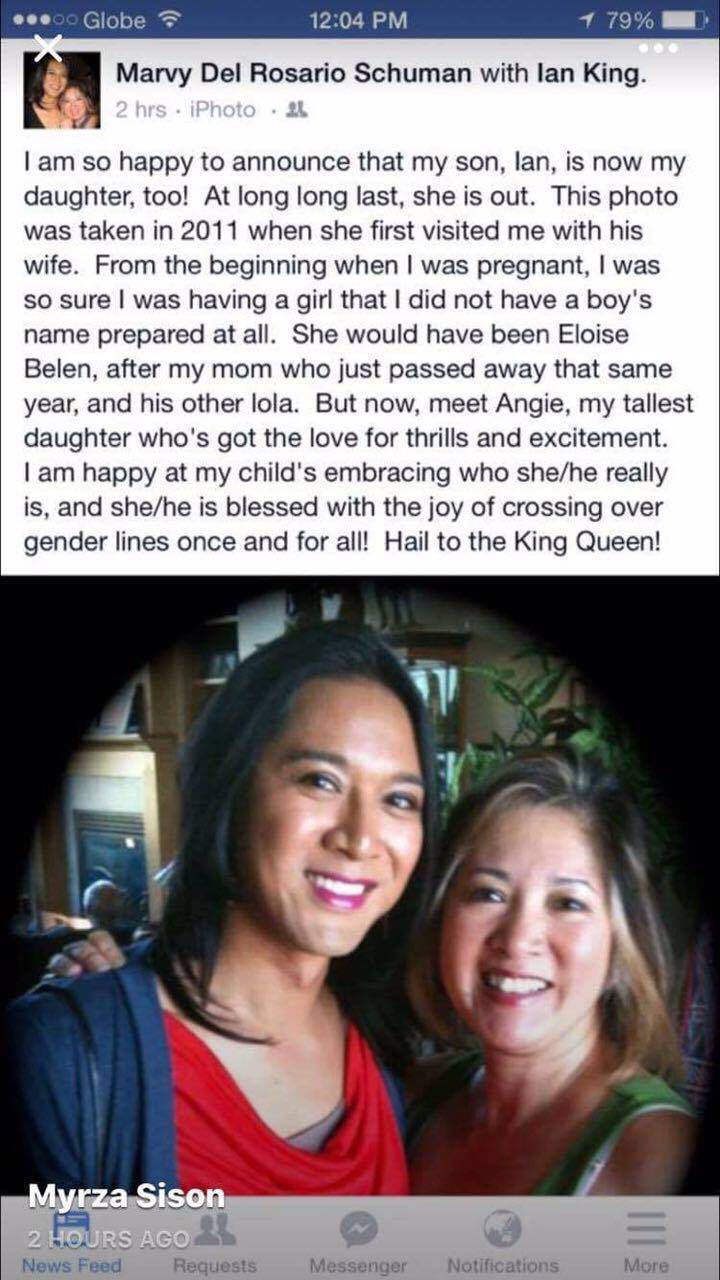 Her spouse, host and model, Joey Mead King, has been by her side throughout her transition. Ian called her, "her rock and number one supporter."
Here are six times Joey and Angelina have redefined #relationshipgoals:
1. When Joey did Angelina's makeup
2. When they both wore matching heels
3. When Angelina used Joey's name in her Instagram account @hailtothe_queen_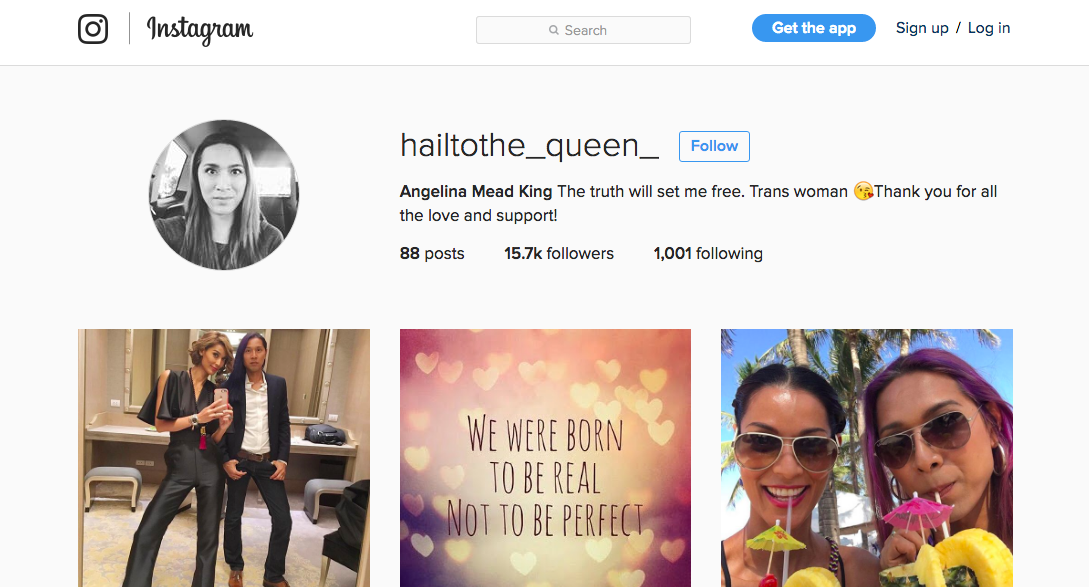 4. When Joey posted this Facebook status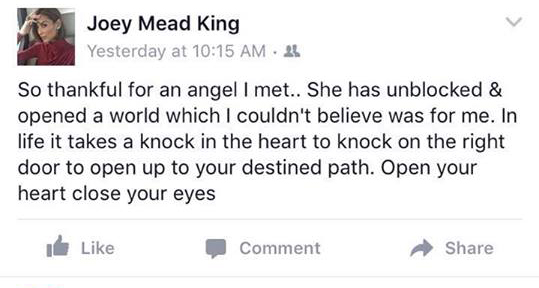 5. When they posted this mirror selfie. Could they be sharing clothes and beauty tips now?
6. And when Joey literally stood by her side for an important moment.
Photos from @hailtothe_queen_, @hailtothe_king on Instagram and Joey Mead King and Angelina Mead King on Facebook
Main image from @hailtothe_queen_