Back in the '90s, supermodels didn't need a last name. All you needed to remember were Cindy, Naomi, and Linda, and people would know who you were talking about.
Fast forward to the age of the internet and social media, last names have become crucial to identifying legit online accounts. And if you think coming up with a username is trivial or thoughtless, that's where you're wrong! In fact, when It Girl Georgina Wilson used the IG handle @ilovegeorgina, a slew of people followed—same can be said about the "@iam" suffix that some celebs and IG influencers also go by. Opting for a handle with one's complete name will always be a classic, too, like @gigihadid or @annecurtissmith. But in case you haven't noticed yet, there seems to be a new Instagram trend that's upping the cool meter: the singular first name or nickname IG handle.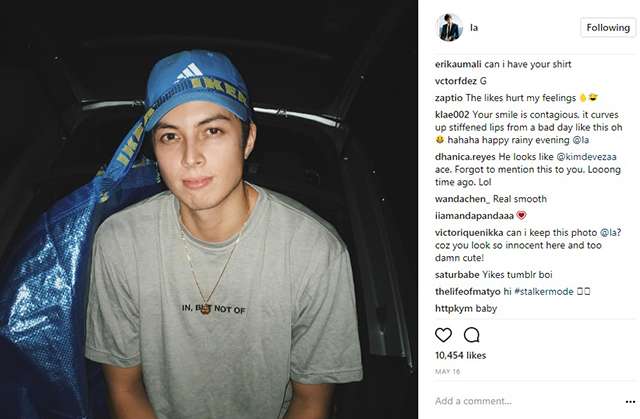 IMAGE INSTAGRAM/la
ADVERTISEMENT - CONTINUE READING BELOW
Model LA Aguinaldo was the first influencer we've noticed to have made the switch: from @thelaaguinaldo, he changed it into simply @la. When his new name popped up on my feed, I thought it was a glitch, and one of his followers even left a comment and asked how getting that name was even possible? To put things in perspective, there are over 700 million Instagram users and 400 million of them are active almost every day. Can you imagine how many of them are named LA? To test it out, I tried changing my username to just "@maura" and failed. I went on trying about 30 names or so, adding unnecessary "h"s and "r"s to make it unique, but still didn't get that one name handle.
"One day I was just curious what @la was up to, since the name was already taken when I signed up [on Instagram] a few years ago, for some reason the username was not found," LA shares, "I was coincidentally in constant touch with people from Facebook regional [at that time], and brought up the story. They said they'd look into it but it might take a while to get a response from Facebook HQ in Palo Alto. The next day I woke up to my new username @la!"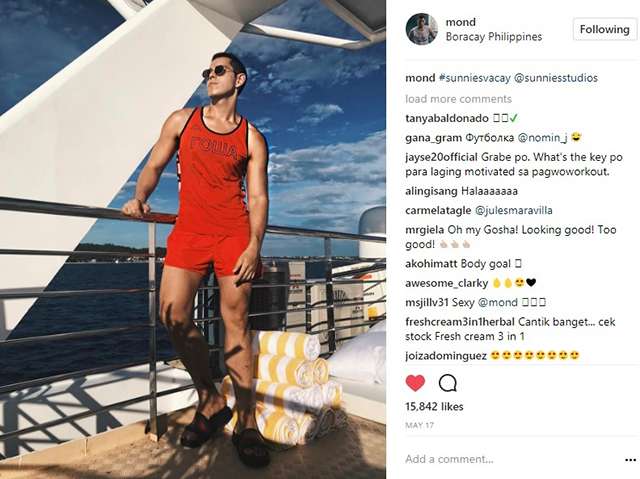 IMAGE INSTAGRAM/mond
Raymond Gutierrez, or now just @mond, tells us a similar story. "I have some contacts from Facebook—they're the ones who helped me get verified, actually—and they have this sort of Social Media Influencer group that I keep in touch with." If you've noticed Instagram is closely linked to your Facebook account now, and a verified Facebook page could actually help you get that coveted check mark on your IG. "After my Century Tuna challenge, I just wanted a change. Also when I meet people abroad or when ask for my IG, it's just so much easier to say @mond," Raymond adds, and admits that though that name was previously taken, the account was inactive.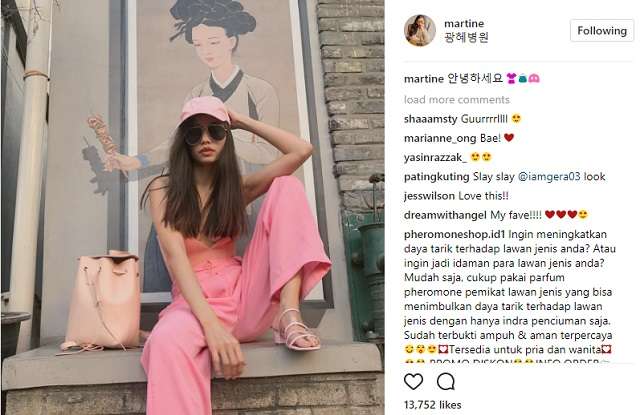 IMAGE INSTAGRAM/martine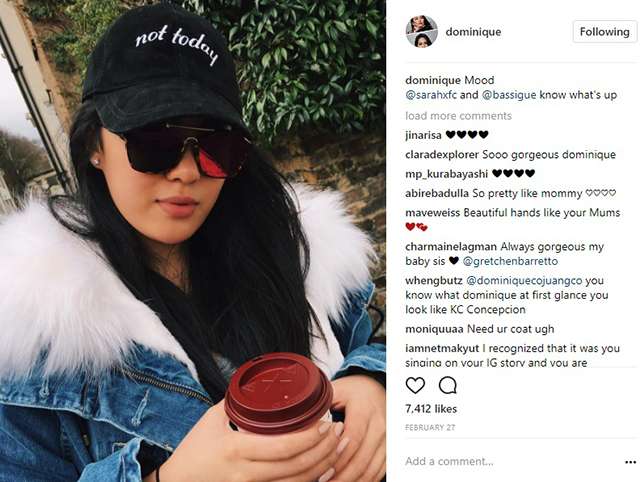 ADVERTISEMENT - CONTINUE READING BELOW
IMAGE INSTAGRAM/dominique
The most recent to join the name-change bandwagon are Martine Cajucom and Dominique Cojuangco. Though both would like to keep their "how they did it" stories secret (we suspect it's the same Facebook connections), their reasons are simple. "I really just wanted to own my name!" Martine says candidly over text.
Meanwhile, Dominique, who just debuted her first collection as a fashion designer, has more career-oriented reasons: "I saw that Mond had done it and realized how smart it would be for me to do the same, as I'm about to graduate and embark on a career in fashion," Dom says, "My parents have succeeded in their respective fields. In the Philippines, their last names are quickly associated with them. They've both instilled the idea of making my own name for myself, as they've done."
But whatever the reason, claiming your first name on Instagram is definitely not something within "profile editing" reach, and it could possibly require a certain amount of connections, like being in the right friendship circles. Unattainable? Somewhat. Special? Most definitely. And anything that's hard to get or limited edition is obviously enviable.
Imagine if you were the only "Juan" or "Maria" in the world of Instagram. How cool is that?
Related Stories from Preview.ph
Hey, Preview readers! Follow us on Facebook, Instagram, YouTube, Tiktok, and Twitter to stay up to speed on all things trendy and creative. We'll curate the most stylish feed for you!