It's easy to think of lavish weddings and imagine the grandeur of baronial chandeliers and wide open events places wrapped and crawling with a burst of flowers. Newlyweds Renz Dagala and Joselle Dela Rosa, however, opted for the unconventional route on their special day, freeing their White Space Manila reception venue of the usual blooming décor.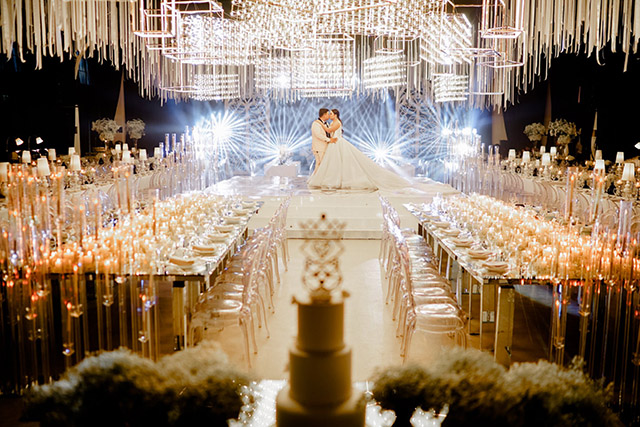 ADVERTISEMENT - CONTINUE READING BELOW
With the help of events stylist Dave Sandoval, the couple instead went for an understated elegant atmosphere through a modern, industrial-chic theme. "We were inspired by the simplicity of our venue and our color palette. We didn't want any flowers and too much color in the venue. We wanted to keep it really chic and classy through light-play, candles, and hints of gold," the bride tells Preview.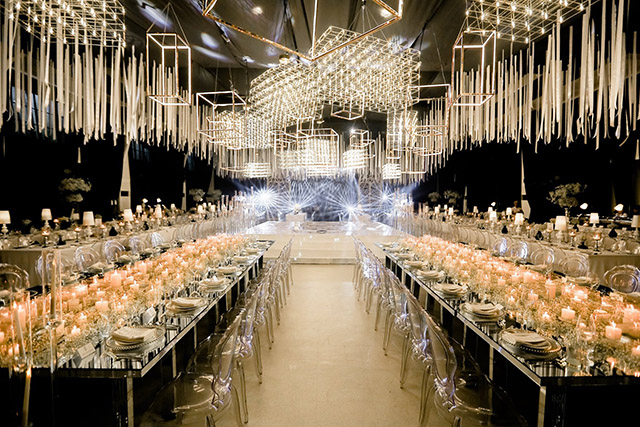 Meanwhile, in a play of tasteful contrast, where their theme lacked in color, they made up for with their entourage's outfits. While the blushing bride stuck to a traditional ivory white wedding gown by Mark Bumgarner, her husband, on the other hand, donned a charming baby pink suit by designer Edwin Tan. Two decidedly restrained colors as juxtaposed beside their bridesmaids who each sported a mix of vibrant hues.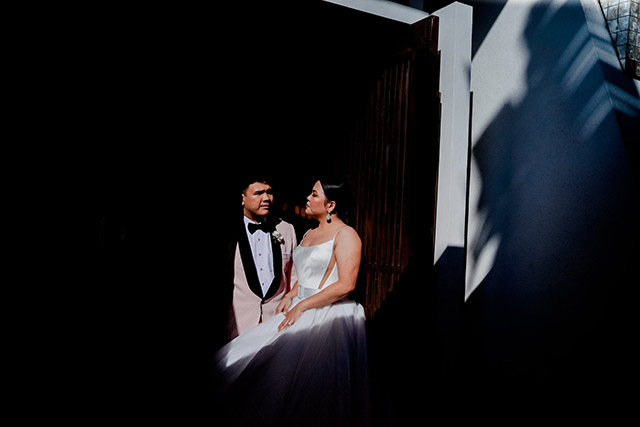 ADVERTISEMENT - CONTINUE READING BELOW
"Since our venues were going to be crisp and clean, we wanted our entourage to stand out/pop. We had a pretty big entourage so we decided to not just stick to one color. I got inspired by the pantsuits of Lesyanebo, a Russian brand who played around with color, and wanted to do something similar for our entourage," Joselle further explains. "It took a series of color matching with Neric Beltran to nail down our dream palette. Our bridesmaids and maids of honor wore bright colors complemented by the neutral shades of the groomsmen and best men."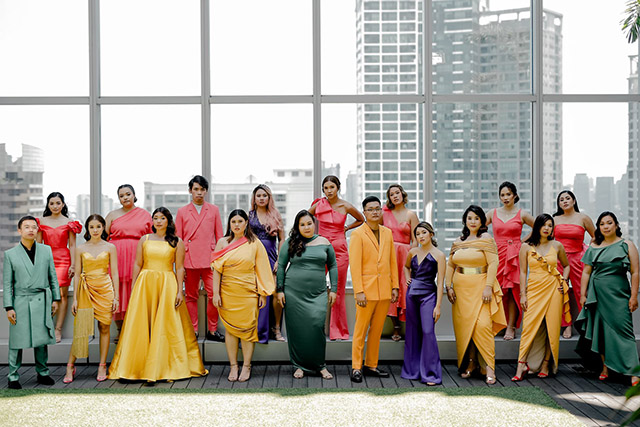 ADVERTISEMENT - CONTINUE READING BELOW
Get a closer look at Joselle and Renz's wedding below as we talk to the bride about her preparations and wedding inspo for their special day.
Congratulations on your wedding! How are you two settling in so far?
"Thank you so much! Marriage has been a blast! Every day is an adventure and we both get to learn more about each other."
Tell us about your dream wedding. Was it like the wedding you had down to a T, or did some details change along the way?
"It was the wedding we dreamed of and more! We felt that weddings nowadays have a certain template or pattern and we wanted to veer away from that. We wanted our wedding to represent us as individuals and as a couple. More than a wedding, we wanted it to be a celebration—a celebration of love, of us, and of the people that were most special to us. We wanted to give ourselves and our loved ones a day they will never forget."
ADVERTISEMENT - CONTINUE READING BELOW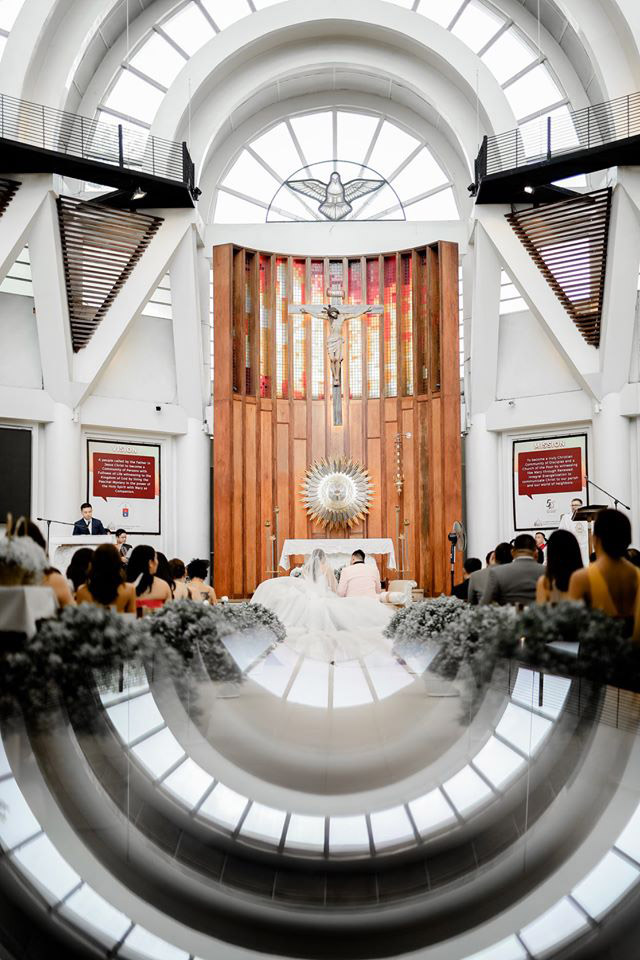 How were your preparations leading up to the big day? Would you say you were a bridezilla?
"I'm pretty hands-on but chill. I think it's also because we were very clear on what we wanted and my husband and I had a really good support system! My brother-in-law, Rain Dagala, helped us shape our dream day (he was also very hands-on). Our entourage was very supportive, offering help even when we didn't want to stress them out, and my wedding planner, Agnes Odulio of Empire Weddings, was a breeze to work with; she was very sharp!"
ADVERTISEMENT - CONTINUE READING BELOW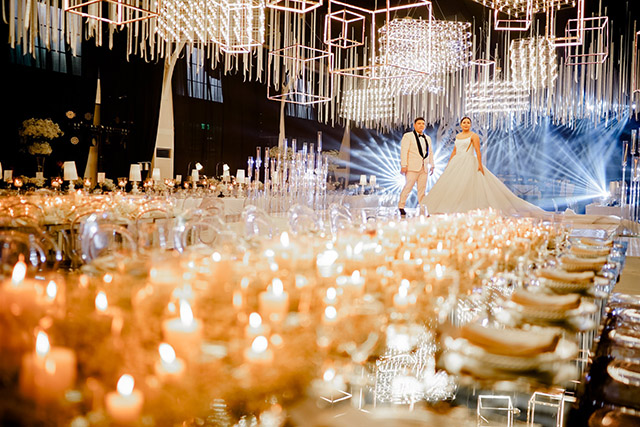 Could you describe the theme for your wedding/reception? Why did you decide to go with it?
"My husband and I are big fans of Jay-Z and Beyonce a.k.a. The Carters—we used them as our stimulus in planning our big day, taking inspiration from their music, videos, and social content as well as keeping the question 'What would The Carters do?' in mind when we decide on things.
ADVERTISEMENT - CONTINUE READING BELOW