Have you ever come across a swanky landmark in the middle of binge-watching another Netflix Original and wondered: Are any of these places even real? Well, newsflash: A number of them actually are! From the streets of Japan, to a mansion in England, to a bistro in Paris, we're rounding them all up for you. Don't forget to add these places to your post-pandemic revenge travel bucket list while you're at it!
1. Ranger's House - Bridgerton House in "Bridgerton"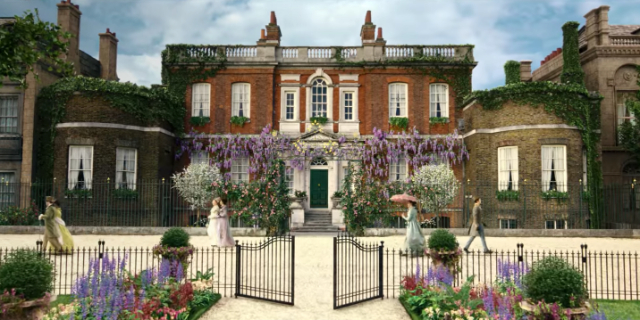 ADVERTISEMENT - CONTINUE READING BELOW
Where you saw it: This Gregorian mansion served as the exterior of the iconic family home belonging to the show's titular characters, the Bridgertons.
Location: Chesterfield Walk, Greenwich, London, England
2. Terra Nera - Gabriel's Restaurant in "Emily in Paris"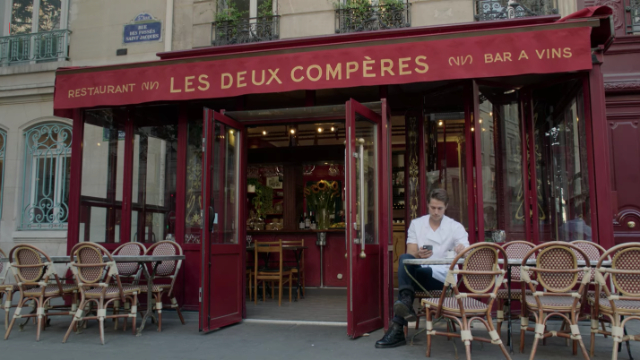 Where you saw it: Renamed as Les Deux Compères in the show, this quaint bistro served as the restaurant where Gabriel worked at, as frequented by Emily and the rest of her Parisian ensemble. To pay tribute to the show, the restaurant even added a new item on their menu, the Tagliata di manzo Emily, a beef dish served with arugula, cheese shavings, and vinegar sauce.
Location: 18 Rue des Fossés Saint-Jacques, Paris, France
3. Corner Cafe/Douce Diner - The Cafe in "To All the Boys I've Loved Before"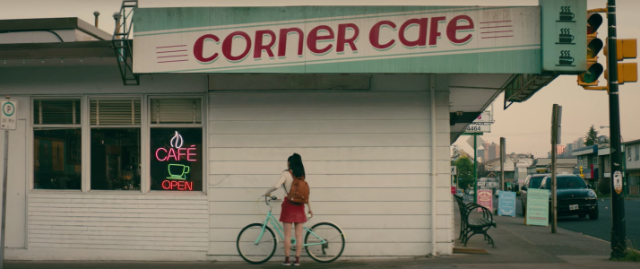 Where you saw it: This vintage diner is an iconic spot for Peter and Lara Jean as it's the place where they decided to end their contract and start a real relationship. Unfortunately, the actual Corner Cafe closed down in 2018, but fret not! An equally cute diner was erected in its spot in 2019, named the Douce Diner.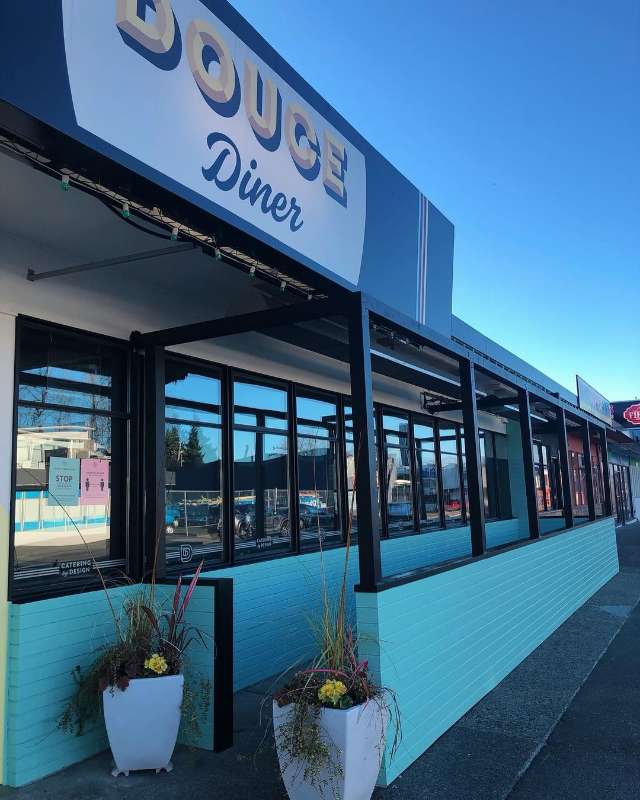 ADVERTISEMENT - CONTINUE READING BELOW
Location: 1490 Pemberton Avenue, North Vancouver, British Columbia
4. Ardverikie Estate - The Queen's Balmoral Estate in "The Crown"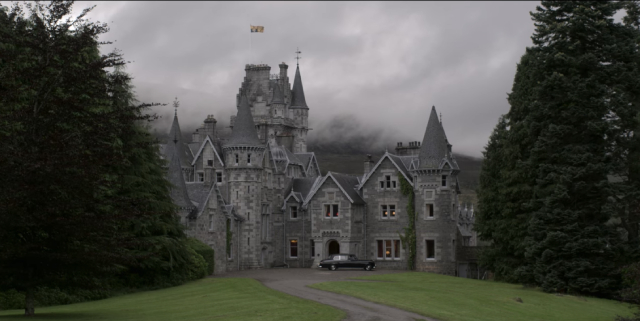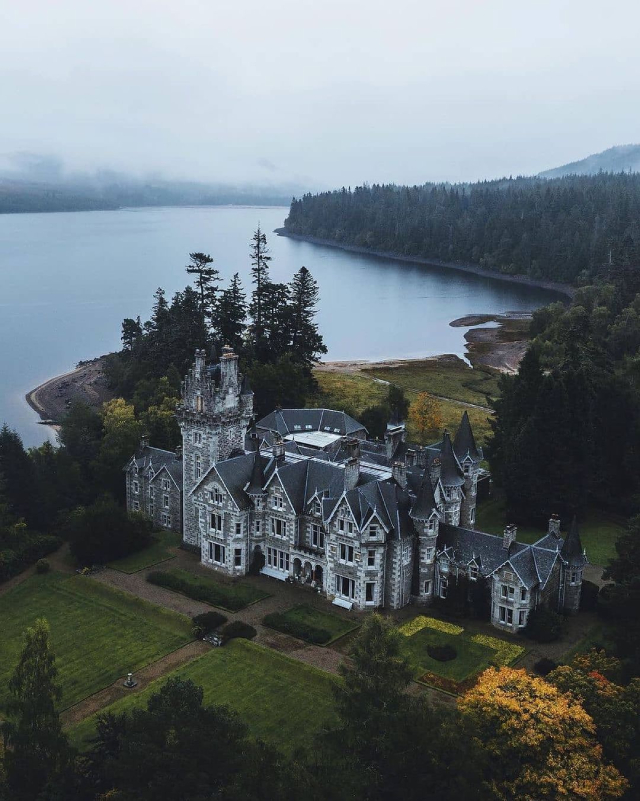 Where you saw it: Though The Crown features a lot of iconic British landmarks, they can't exactly film the show in every one of them. That's why it was reported that their filming locations are composed of over a hundred external locations around the UK and abroad. This particular manor serves as the Queen's Balmoral estate in the show's fourth season, where Diana passes "the test" before Prince Charles proposes to her.
Location: Kinloch Laggan, Newtonmore PH20 1BX, United Kingdom
5. Palais am Funkturm - Hotel Mariposa in "The Queen's Gambit"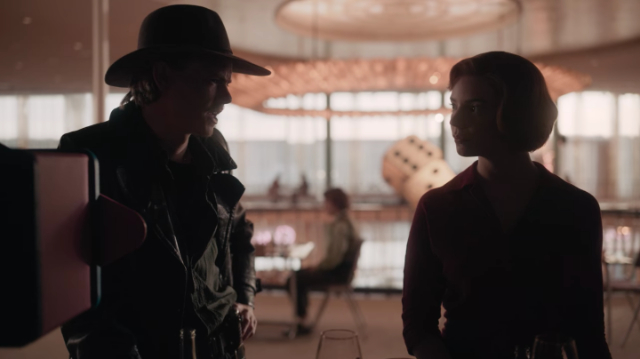 ADVERTISEMENT - CONTINUE READING BELOW
Where you saw it: This hotel was the venue for the US Open where Beth first faced off against Benny Watts, earning the chess prodigy her first loss in years. It was also where she was reunited with her long-time crush, Townes. Contrary to the show, however, this hotel is actually found in Berlin, not Las Vegas!
Location: Hammarskjöldpl., 14055 Berlin, Germany
6. Spanish National Research Council - Royal Mint of Spain in "Money Heist"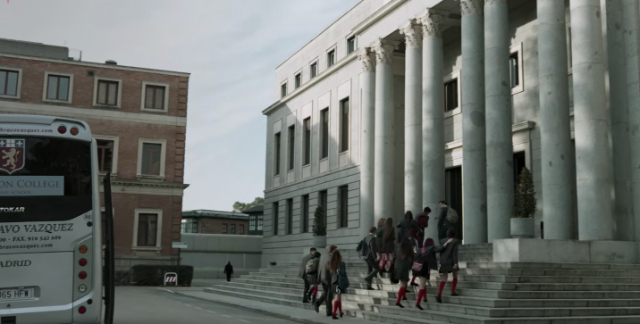 Where you saw it: Did you know that, similar to The Crown, some landmarks featured in Money Heist prohibited the team from actually filming there for security reasons? That's why the exterior of The Royal Mint in this Spanish drama was filmed at the Spanish National Research Council, as it was actually designed to mimic the Royal Mint. Talk about a great dupe!
Location: Spanish National Research Council, Serrano, Madrid, Spain
7. Ashikaga Scramble City Studio - Shibuya Crossing in "Alice in Borderland"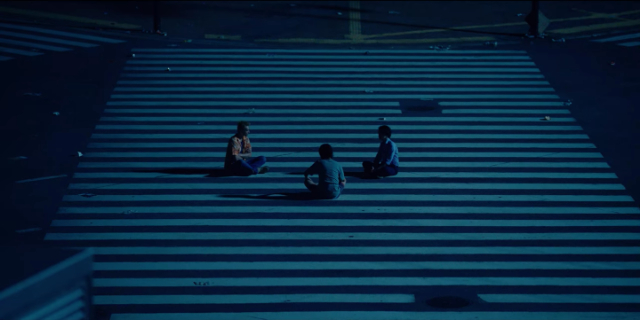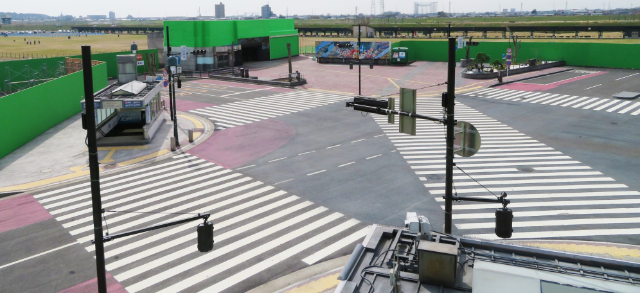 Where you saw it: This studio was used as the Shibuya Crossing on the first episode of Alice in Borderland! The location was actually built for the exact purpose of recreating the world's busiest pedestrian crossing in Tokyo! We can imagine how hard it must be to shoot in the actual location, which, pre-pandemic, had over 3,000 people crossing at a time.
ADVERTISEMENT - CONTINUE READING BELOW
Location: 284-5 Yobe-cho Ashikaga city Tochigi, Japan
8. Choong Ang High School - The School in "Love Alarm"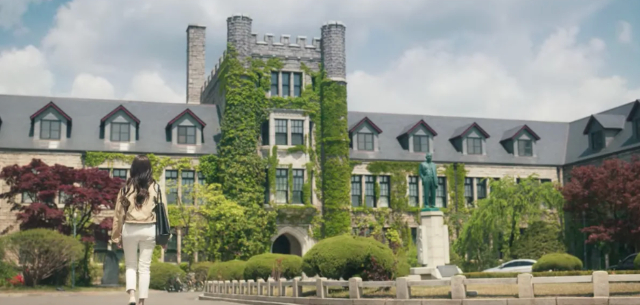 Where you saw it: This is where the Love Alarm trio Kim Jo-jo, Lee Hye-young, and Hwang Sun-oh attended school. Seems familiar? That's because it was also featured in several other K-dramas such as True Beauty, My First First Love, and Goblin.
Location: 1 Gye-dong, Jongno-gu, Seoul
9. Bidulginangpokpo Falls - Frozen Valley in "Kingdom"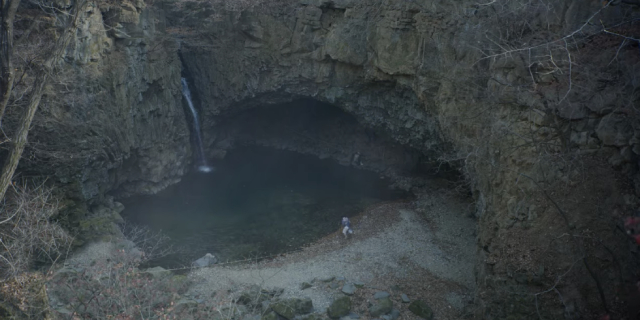 Where you saw it: This location is the infamous Frozen Valley in Kingdom, featured in the crucial scene when the physician Seobi finds the Resurrection Plant, leading them to realize that everything they knew about zombies was wrong.
Location: Hantangang River Geopark, Gyeonggi-do, South Korea
10. Gwinnett Place Mall - Starcourt Mall in "Stranger Things"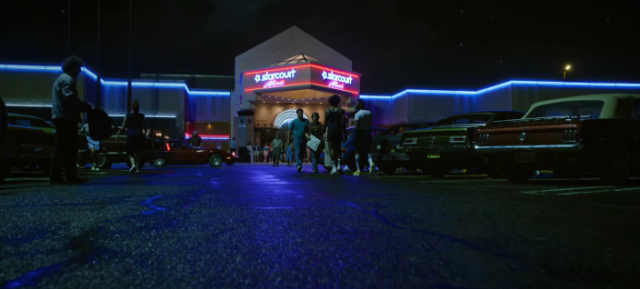 ADVERTISEMENT - CONTINUE READING BELOW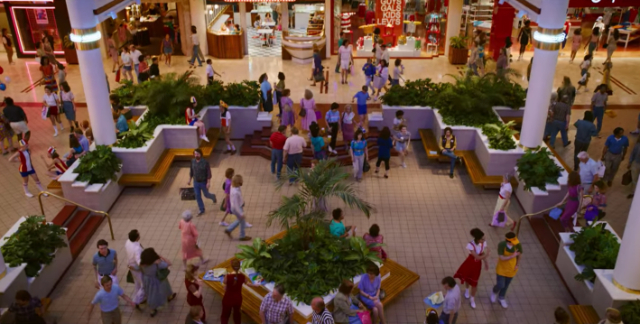 Where you saw it: The Gwinnett Place Mall was the primary setting for the show's third season, and it housed most of Stranger Things' most pivotal scenes and plot twists. To get the full '80s vibe, Netflix reportedly built 40 redesigned stores to fit the series' aesthetic, including a retro-fied Gap, Burger King, and more!
Note: The mall is currently serving as a COVID vaccination site.
Location: 2100 Pleasant Hill Rd, Duluth, GA 30096, United States
Related Stories from Preview.ph



Hey, Preview readers! Follow us on Facebook, Instagram, YouTube, Tiktok, and Twitter to stay up to speed on all things trendy and creative. We'll curate the most stylish feed for you!