Ironically, the standout quality of these hyper-curated IG feeds is that none of the pictures are particularly loud. Instead, each square functions as an understated yet necesary tile in a larger art piece. Scrolling through Ida Anduyan's feed, you get a sense of this: A river of greys, whites, and blacks meld together seamlessly. The effect is exquisite, and even chilly, like you're touching metal. Similarly, the feeds of David Guison and Angelique Manto present a world seen through dark sunglasses. Meanwhile, Renee de Guzman's grid is softer, daintier, more snowkissed, but still commits to a predominantly monochromatic motif.
There's a reason why these Instagram grids are so appealing. The overall aesthetic is so pleasing to the eye, and invites you to scroll infinitely. Now, we've taken a close look at these minimalist, desaturated feeds in an attempt to blueprint them. If you're interested in adapting this style for your own feed, read on!
ADVERTISEMENT - CONTINUE READING BELOW
Here are easy tips to achieve a minimalist Instgram feed like an influencer:
1. Clarify the white values.
Ida's feed is cool-toned, and all her whites reflect this. Using Lightroom, she amps the whites to look almost fluorescent, like they're threatening to glow blue. Even the tiniest white inscriptions on signs or clothes are stark, and this sharpens her photos immensely, creating extreme contrast. Everything apart from the whites are washed out.
On the other hand, Renee's whites are warm, almost beige, and this softens her entire feed. We suggest that you decide on whether you want your feed to be cool or warm toned, and to stick to that value.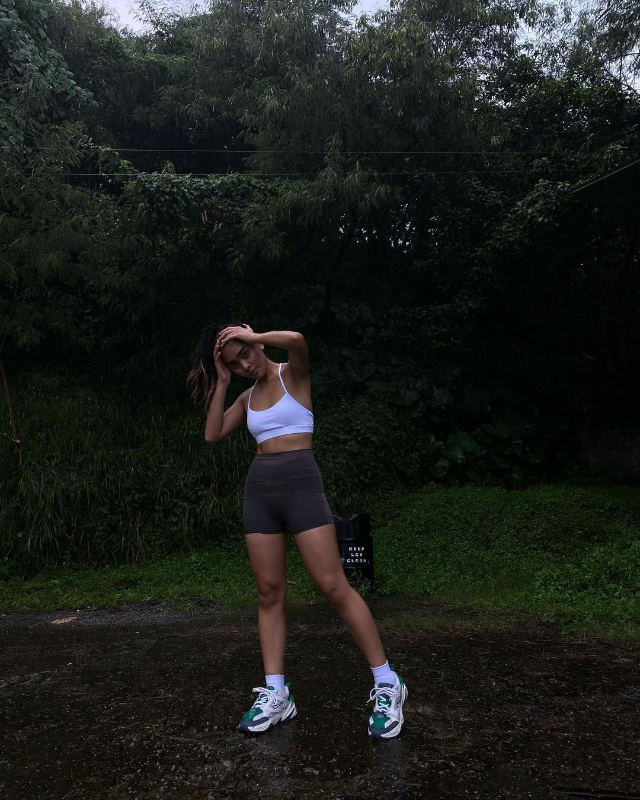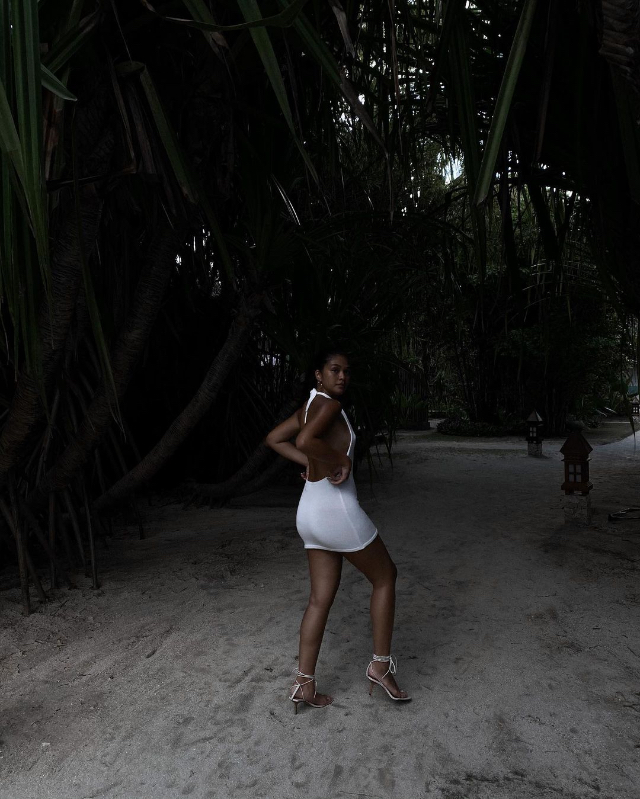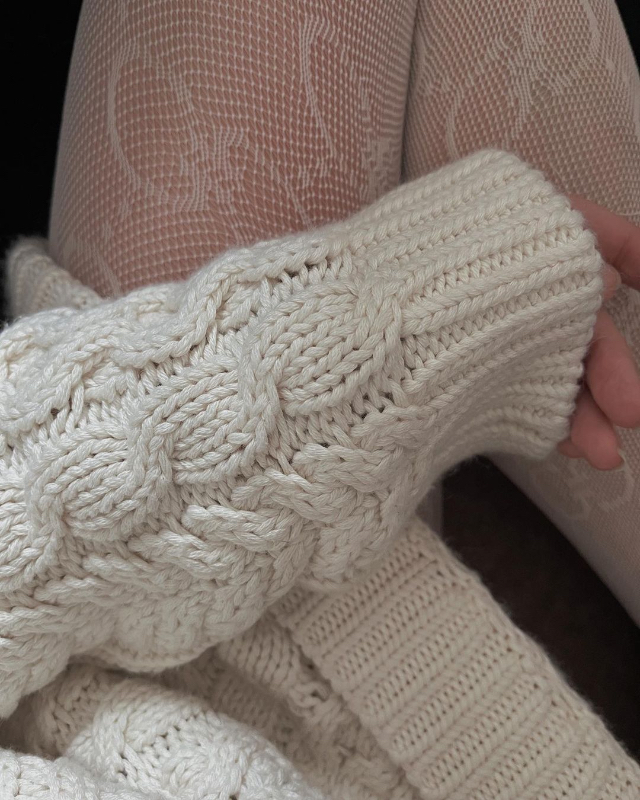 ADVERTISEMENT - CONTINUE READING BELOW
2. Texture your photo with shadows.
Just because you're shooting greys doesn't mean your photos have to be flat-looking. Angelique and Ida both have an eye for capturing shadows. Doing this can breathe life into pictures of concrete and tarmac, which are popular backdrops for these kinds of feeds.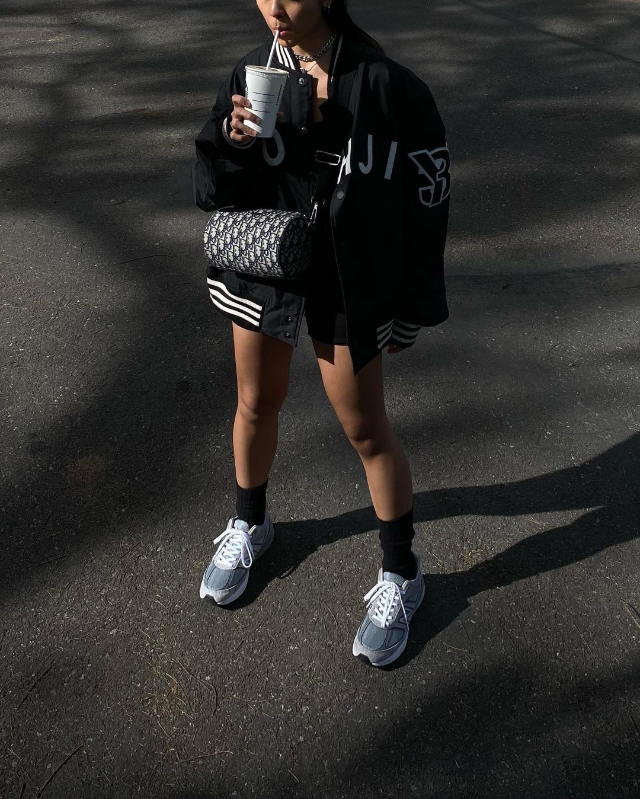 ADVERTISEMENT - CONTINUE READING BELOW
3. Place netural, fearless OOTDs front and center.
A key feature of this feed type is a stylish dresser. Renee, Ida, and Angelique are all undoubtedly fashionable, and stick to bold blacks, whites, and earth tones in their OOTDs. I guess what we mean to say is, let your clothes do the talking.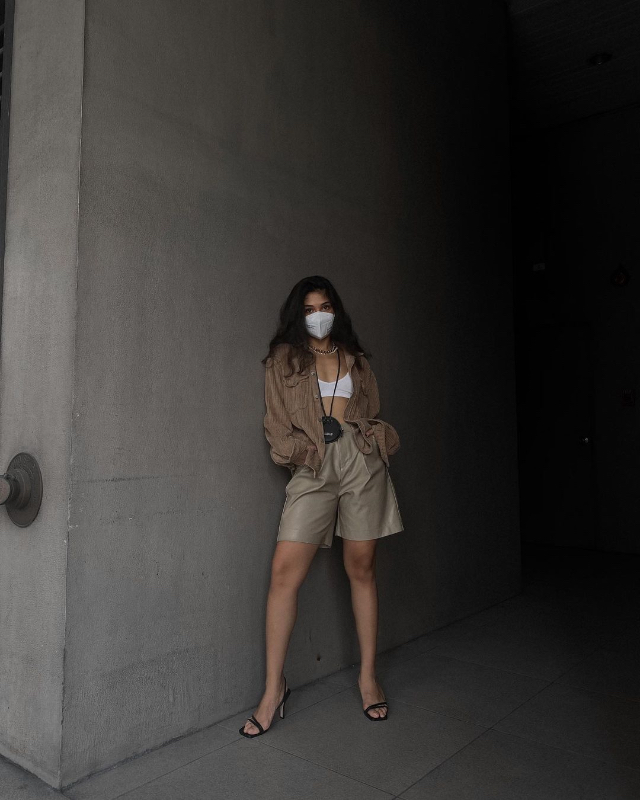 ADVERTISEMENT - CONTINUE READING BELOW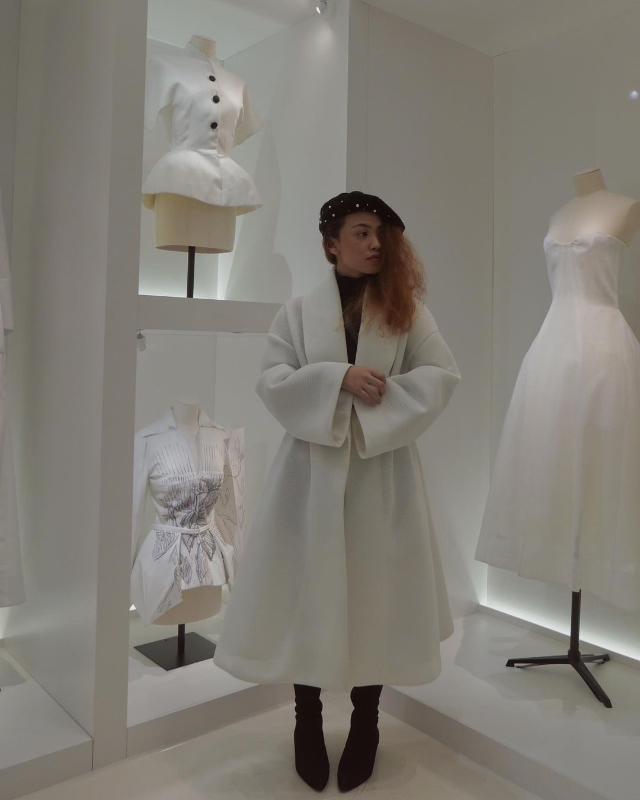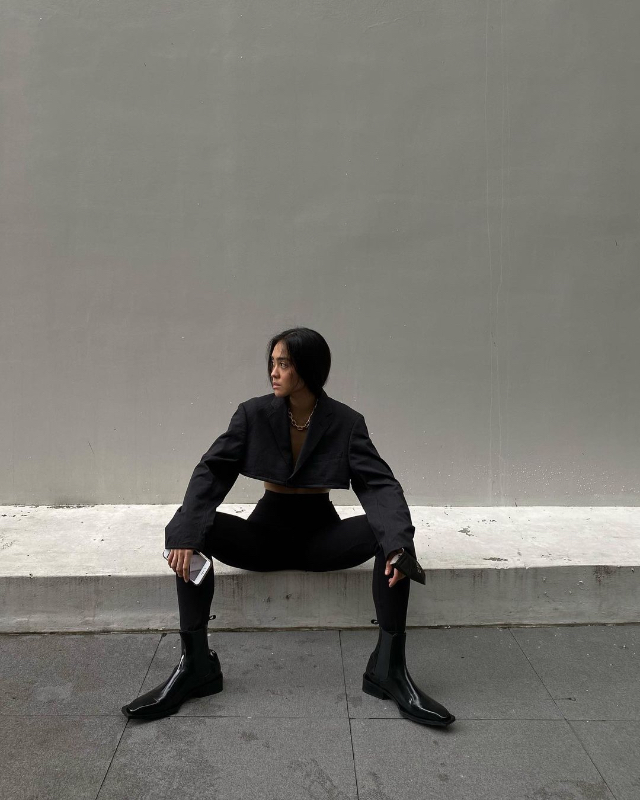 ADVERTISEMENT - CONTINUE READING BELOW
4. Be deliberate about the colors you'll allow on your feed.
Amid a sea of turbulent greys and ashy whites, allow sparks of color sparingly, and choose which colors you'll feature. If you scroll through David's feed, you'll see bursts of yellow, light blue, and forest green. We're actually stunned at how faithful he is to this color scheme: Details like sweaters, cocktails, tote bags, stripes on shoes, and even the tail of an airplane showcase these exact hues.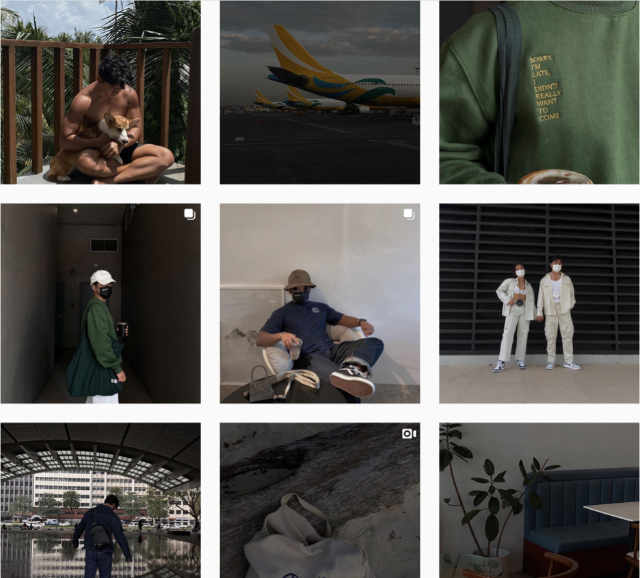 ADVERTISEMENT - CONTINUE READING BELOW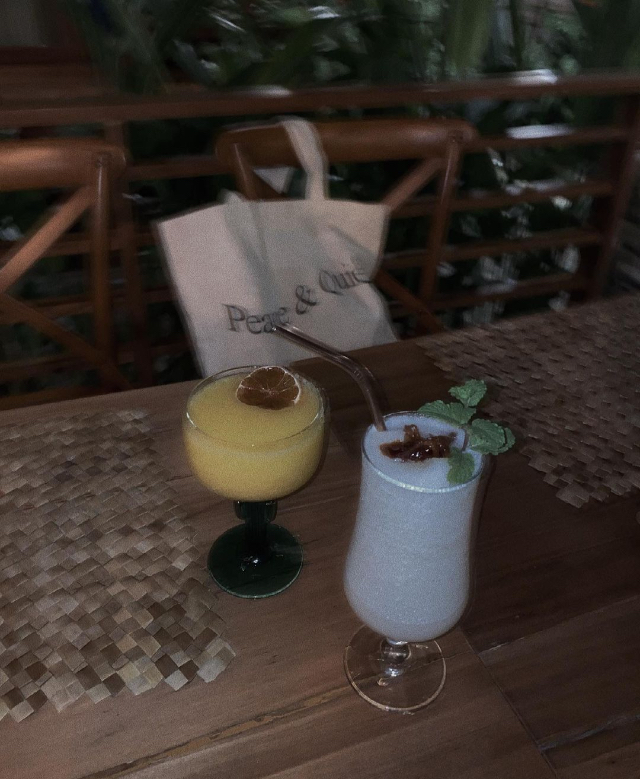 Angelique's feed sticks to pops of blue and pink, while Ida's permits olive and orange shades.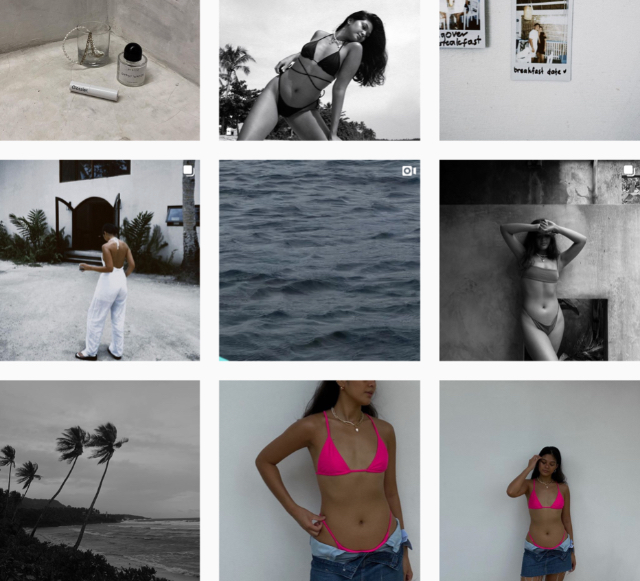 ADVERTISEMENT - CONTINUE READING BELOW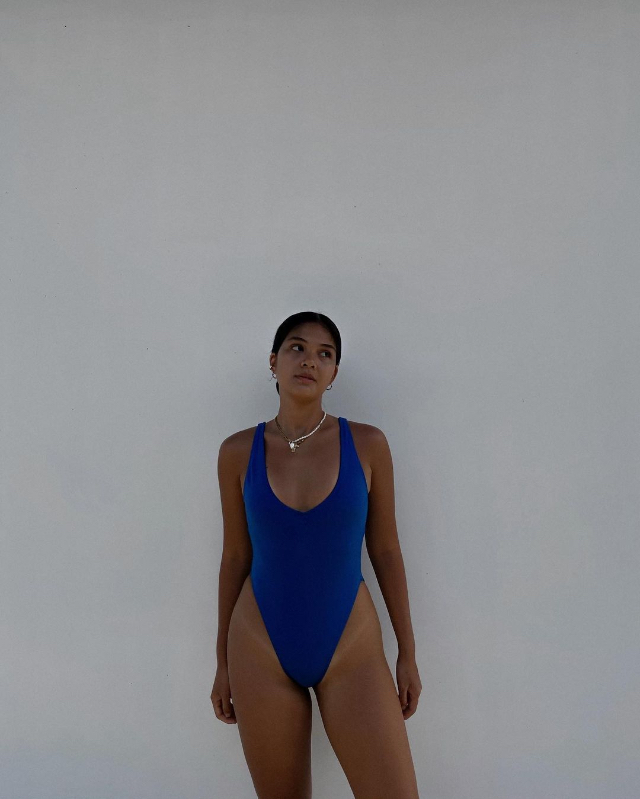 5. Feature text.
These feeds all feature statement texts, whether printed on a garment, or found in a book. The effect is somewhat introspective and moody. These are essentially filler photos that advance the overall aesthetic of the feed.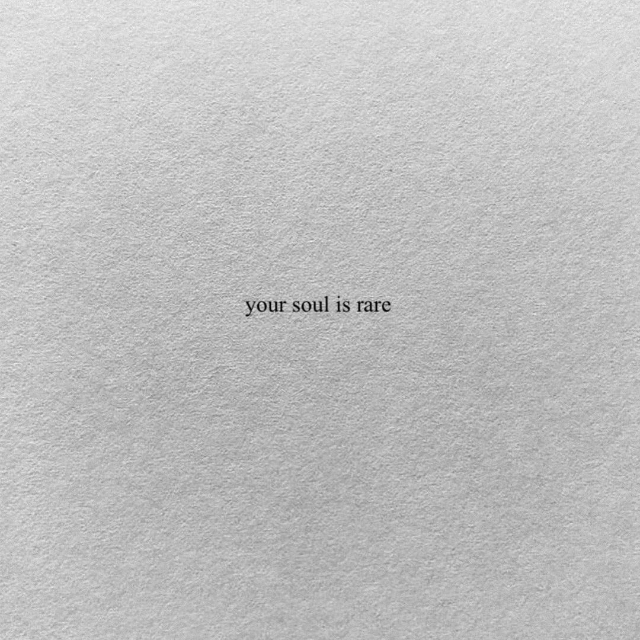 ADVERTISEMENT - CONTINUE READING BELOW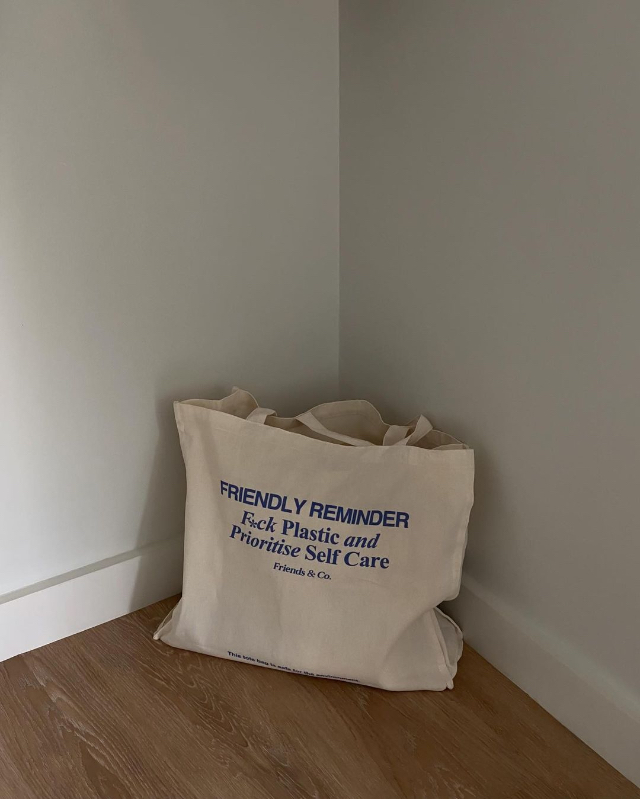 Related Stories from Preview.ph
Hey, Preview readers! Follow us on Facebook, Instagram, YouTube, Tiktok, and Twitter to stay up to speed on all things trendy and creative. We'll curate the most stylish feed for you!