There's no denying that the Korean culture has been embedded in ours. From K-dramas, K-idols, K-pop, K-fashion, K-beauty, to even K-decor, our lives have been widely influenced by Koreans. Don't get me wrong, there's absolutely nothing amiss with that. In fact, it's quite an amusing phenomenon to witness and to participate in. But for 25-year-old Daniel Evangelista, the permeating Korean culture is more than just an intriguing occurence. In fact, it's a fount of creative ideas where he can draw inspiration from. It also happens to be a happy coincidence that it's become enough to be a source of income.
TOP STORY: Meet the Couple Behind the Viral CLOY Prenup Shoot and Royal Muslim Engagement
In our exclusive interview, Daniel tells Preview all about his beginnings in the art world, his career milestones, and his 13 years of being a K-pop fan. Scroll down and find out more!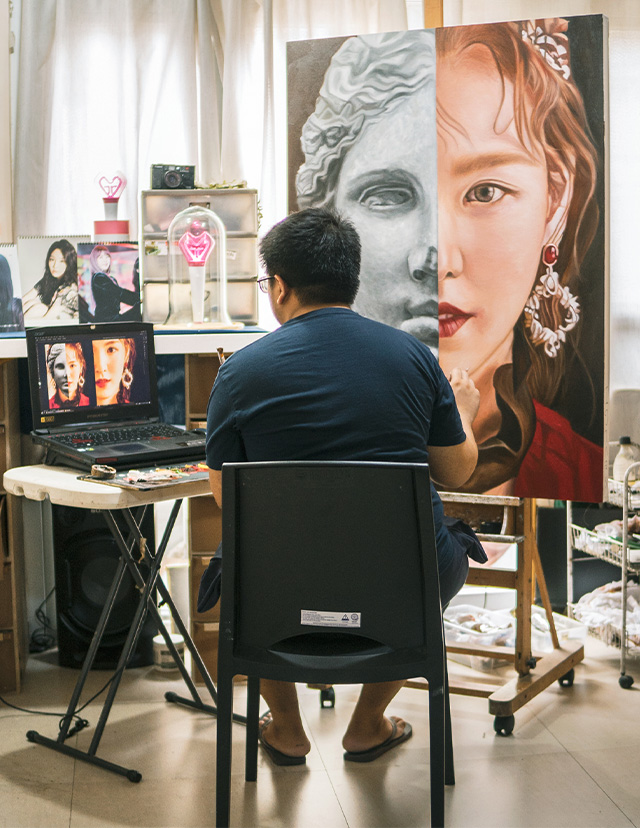 ADVERTISEMENT - CONTINUE READING BELOW
You can say that Daniel's introduction to the creative world was fueled by K-pop. Twelve-year-old Daniel watched Girls' Generation's Into the New World music video on YouTube and has been hooked since then. "I got into painting because I really wanted to paint Girls' Generation," he recalls. He started sketching the then nine-member idol group without any training; he relied on his pure untapped talent and unpolished skills.
On his fifth year of following K-pop, Daniel found himself at the crossroads of choosing a degree for college. Perhaps, it is a real calling—or it's in the family genes since his brother is also a painter—that Daniel found himself eventually working towards a Fine Arts diploma. Despite that, Daniel admits that "[he] never thought it would be a full time career."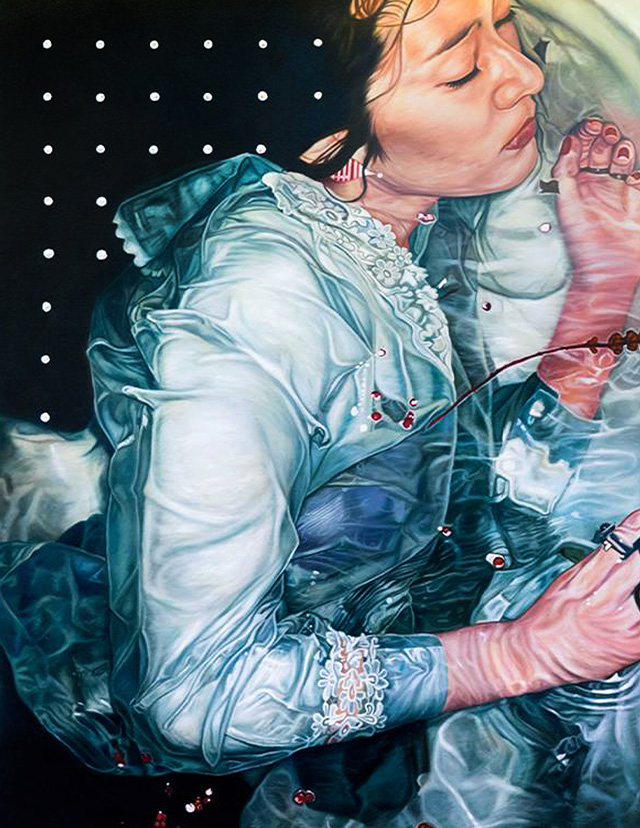 But as life would later unfold, Daniel is now carving out a name for himself and paving a new way for an unusual art genre. "I decided that [painting Korean celebrities was] going to be my career right after my first experience of doing it," Daniel tells Preview. "My first painting was a Jessica Jung portrait back in 2013," he adds.
Daniel divulges that it's the idols' unique and powerful voices that drew him in. He lists Jessica Jung, Taeyeon, and Wendy as his top three Korean vocalists, distinctly remembering how the three have flaunted their talents during their past live performances. Reeled in by their siren-like singing, Daniel was later on fully arrested and in love by their visuals.
ADVERTISEMENT - CONTINUE READING BELOW
He laughs off his initial and surface-level motivation saying, "Back in college, I often said that I wanted to paint beautiful K-pop idols." Years passed, Daniel's fascination grew deeper, more personal, and a lot more meaningful. Apart from being his inspiration and source of joy, it is through K-pop that Daniel realized his purpose and niche in the art world. "I want to show that idols can also exist in the history of fine arts as well," he says.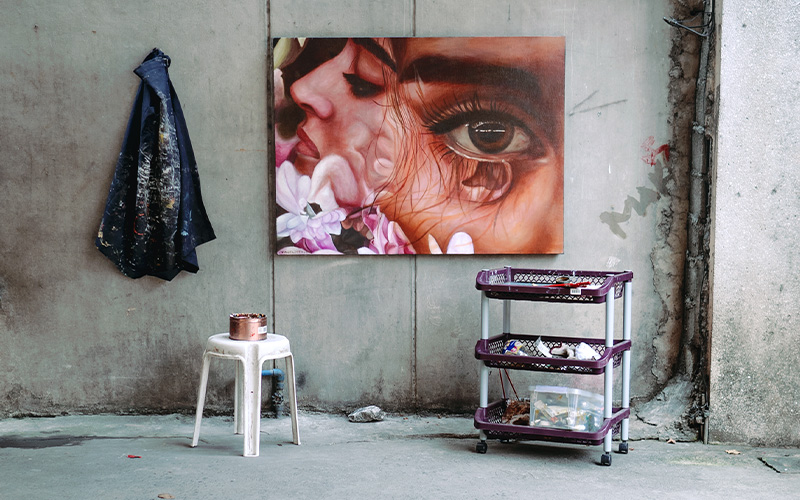 ADVERTISEMENT - CONTINUE READING BELOW
He says that research is essential if he wants to come up with fresh executions for his art. Being affliated with a local art gallery, Daniel participates in shows that have common themes that he has to incorporate for his pieces. Here's where the challenge lies. Daniel dives into heavy research to come up with the perfect idol-art theme pairing.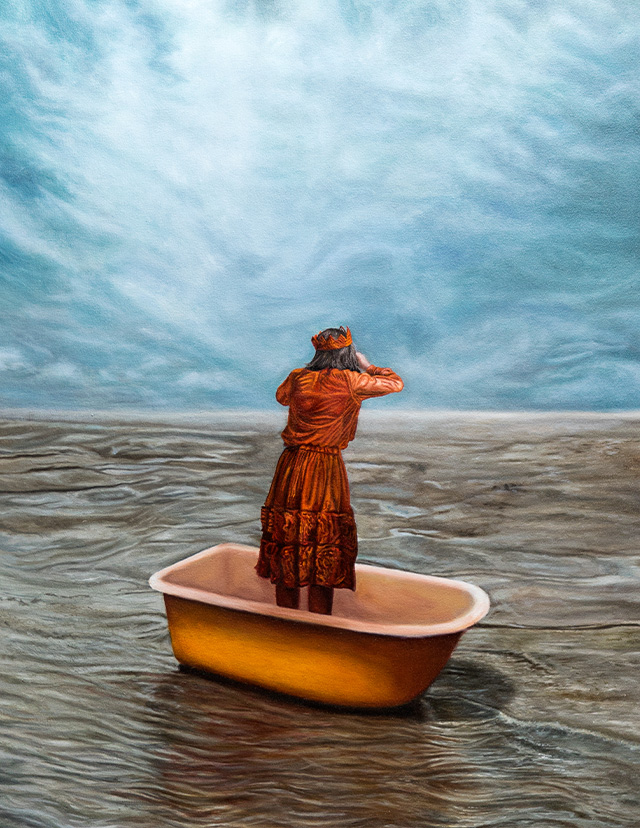 ADVERTISEMENT - CONTINUE READING BELOW
Collecting their albums and merchandise and supporting the idols' side projects (like magazine covers and editorials) are passed off as "project" research. "It's an investment for my future paintings because albums are a form of my visual experience and growth as a painter." And yes, research time includes regular fan activities like spending hours and hours of streaming K-pop content on YouTube as well as managing a stan account on Twitter. Painting Korean celebs as a full-time job, therefore, is a win-win situation.
In the art world, Daniel has garnered quite of a fan base and patron collectors who are anticipating his next painting. Like Daniel's K-pop experience, he pulls in his audience with an incredibly deep narrative of his piece and further wows them with its gigantic size and impressive aesthetic.
ADVERTISEMENT - CONTINUE READING BELOW
Hence, it's no surprise that his painting schedule is already fully booked. Daniel shares that he has projects lined up as far as August 2021. After that, he's slated to prepare for his first one-man show featuring Korean idols, for sure.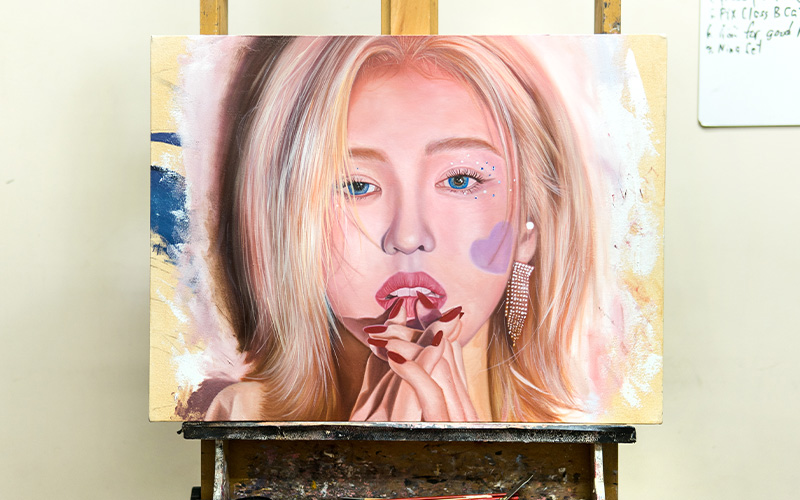 ADVERTISEMENT - CONTINUE READING BELOW
His feats in the art world are just as successful as his achievements as a K-pop fanboy. For one, a lot of Korean celebrities have some of his art. Yes, really! Through fan meets and local fan bases who commission his work, Korean stars like Lee Sung Kyung, Taeyeon, Tiffany Young, and Red Velvet members have each been given an original Daniel Evangelista painting.
ADVERTISEMENT - CONTINUE READING BELOW
ADVERTISEMENT - CONTINUE READING BELOW
Daniel has also personally handed Filipina-American K-pop singer Kriesha Chu her own portrait a few years back. Daniel mentions that this particular painting is currently hanging in her room in Korea.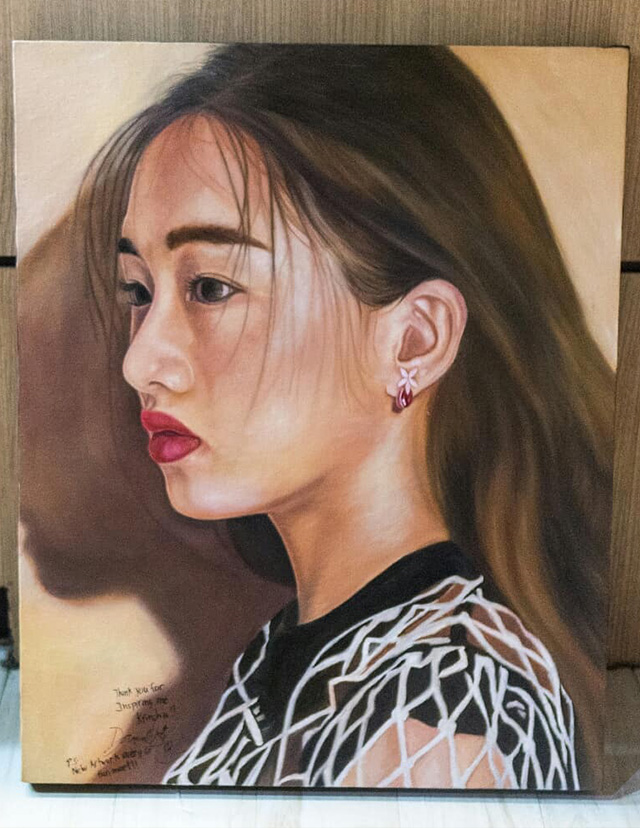 ADVERTISEMENT - CONTINUE READING BELOW
But perhaps his latest achievement is getting noticed by his bias, Red Velvet's Wendy because of his painting of the K-pop star. Career milestones like these are what makes Daniel's dual fanboy and painter life exciting and thrilling. He shares that it doesn't feel work at all because he's encouraged by his idols. In fact, he works so fast that he's able to churn out gigantic pieces in such a short period of time.
ADVERTISEMENT - CONTINUE READING BELOW
"The fastest painting I've made was around five days. It's six-by-four feet in size, featuring Krystal Jung. It's a crossover idea about the K-drama Goblin: The Great and Lonely God," Daniel shares. "But the next few paintings got more crazier in terms of detail so I try to work on them for at least two weeks up to a full month," he adds.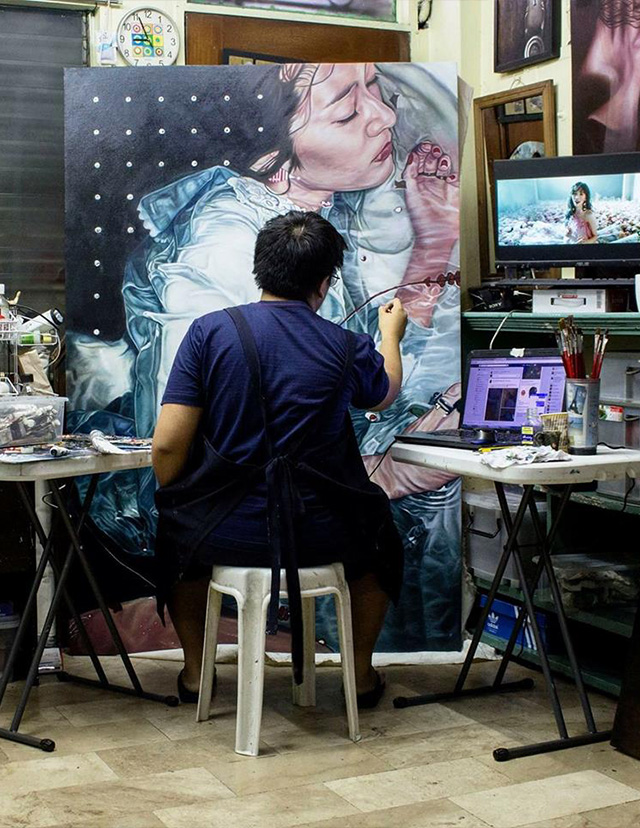 ADVERTISEMENT - CONTINUE READING BELOW
When asked if this career path is something that he'd recommend to his younger self, Daniel speaks candidly and with grit. He shares, "Yes, I'll definitely pursue it. It won't be without stress nor hardships but it's worth it because you're dong what you love. Self-doubt will always be there but it can be silenced by hard work...and a lot of K-pop songs."
Related Stories from Preview.ph
Hey, Preview readers! Follow us on Facebook, Instagram, YouTube, Tiktok, and Twitter to stay up to speed on all things trendy and creative. We'll curate the most stylish feed for you!