If you're one of the many who thought Game of Thrones' season eight episodes are not well lit, well, think again. Turns out, no shot is too dark for a true-blue fan, whose eagle eyes wouldn't let even the most nitty-gritty detail escape his notice. Case in point: a seemingly incongruous tall-sized Starbucks drink that had absolutely no business being in Winterfell.
Don't believe us? Here, take a look at this scene from episode four! (We even brightened the photo for you. You're welcome.)
ADVERTISEMENT - CONTINUE READING BELOW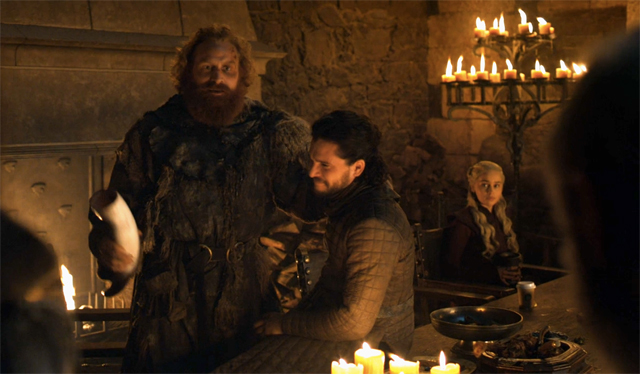 So did you spot it? Apparently, Khaleesi chose pumpkin spice latte over a goblet of wine—so now the internet's going nuts! See the most hilarious reactions we've found online below:
1. The name just keeps getting longer.
2. Speaking of long names, somebody give that barista a promotion!
3. But wait, is it really Dany's or is it Jon's? We have to know!
4. Okay, this photo of Sansa had us even more confused:
5. Great, now we're convinced it's actually Arya's!
6. Can we have the complete address, please? Where in Seven Kingdoms is this exactly?
7. She'll have a Trenta, no foam, five-shot, half-caf, no foam pumpkin spice latte with no foam at 210 degrees.
8. Of course, of course. A Lannister did it first and here's proof:
9. In case you missed it...
10. That plot twist tho!