As the threat of COVID-19 rages on around the world, masks have become a vital part of everyday society. That said, the sudden mandated need for them has caused a shortage in stores, leading most people to improvise their own masks using various materials. While these homemade alternatives point to a good start in restricting the spread of the virus, some masks undeniably work better than others.
This knowledge recently led a group of researchers from Duke University in the United States to find out which types of masks are the most effective. "Our measurement setup is inexpensive and can be built and operated by non-experts, allowing for rapid evaluation of mask performance during speech, sneezing, or coughing," they explained in their paper published last Friday.
The group made use of a box, a laser beam, and a cell phone to assess the efficiency of 14 commonly available masks in blocking the spread of respiratory droplets. CNN breaks down the rest of the set-up in an interview with one of the study's authors, Martin Fischer. "In the front of the box is a hole where a speaker can talk into it. A cell phone camera is placed on the back of the box to record light that is scattered in all directions by the respiratory droplets that cut through the laser beam when they talk. A simple computer algorithm then counts the droplets seen in the video."
ADVERTISEMENT - CONTINUE READING BELOW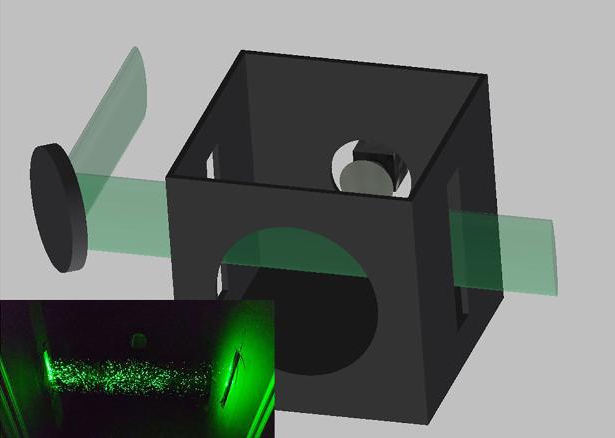 Each of the 14 masks were tested 10 times. Researchers found that N95 masks were the most effective, while three-layer surgical masks and cotton masks also performed well.
Looking at the other end of the spectrum, neck fleeces or gaiter masks, folded bandanas, and knitted masks all yielded poor results. Neck fleeces, in particular, proved to be counterproductive altogether as speaking through such material only resulted into large droplets dispersing into smaller ones. "We were extremely surprised to find that the number of particles measured with the fleece actually exceeded the number of particles measured without wearing any mask," Fischer told CNN. "We want to emphasize that we really encourage people to wear masks, but we want them to wear masks that actually work."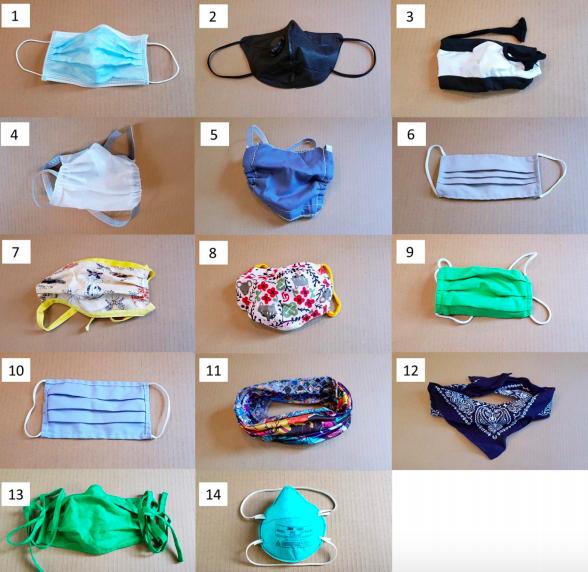 Take note of the final ranking below from the most to least effective.
1. Medical N95 masks
2. Surgical mask
3. Polypropylene and cotton masks
4. Polypropylene apron mask
5. Cotton masks with ties
6. Two-layer cotton with ties
7. Valved N95
8. Hand-sewn cotton
9. MAXIMA AT mask
ADVERTISEMENT - CONTINUE READING BELOW
10. Single-layer cotton
11. Pleated two-layer cotton
12. Knitted
13. Bandana
14. Neck fleece/gaiter
To learn more about their complete findings, you can read the full paper here.
Hey, Preview readers! Follow us on Facebook, Instagram, YouTube, Tiktok, and Twitter to stay up to speed on all things trendy and creative. We'll curate the most stylish feed for you!