Set in the lovely city of lights and starring Hollywood actress Lily Collins, people have been waiting with bated breath for the release of Netflix's series, Emily in Paris.
In a nutshell, the 10-part series follows the story of American millennial Emily Cooper who finds herself assigned in Paris after her company acquires a marketing firm there. She then meets a string of challenges given the cultural differences and strives to be accepted by her colleagues. Sure, the show is created by Darren Star (Sex and the City) and fashion-directed by Patricia Fields (The Devil Wears Prada), but there's more to it than a charming setting and fabulous clothes. Read on to find out why!
Here's a spoiler-free review of Emily in Paris:
TOP ARTICLE: Meet the Couple Behind the Viral CLOY Prenup Shoot and Royal Muslim Engagement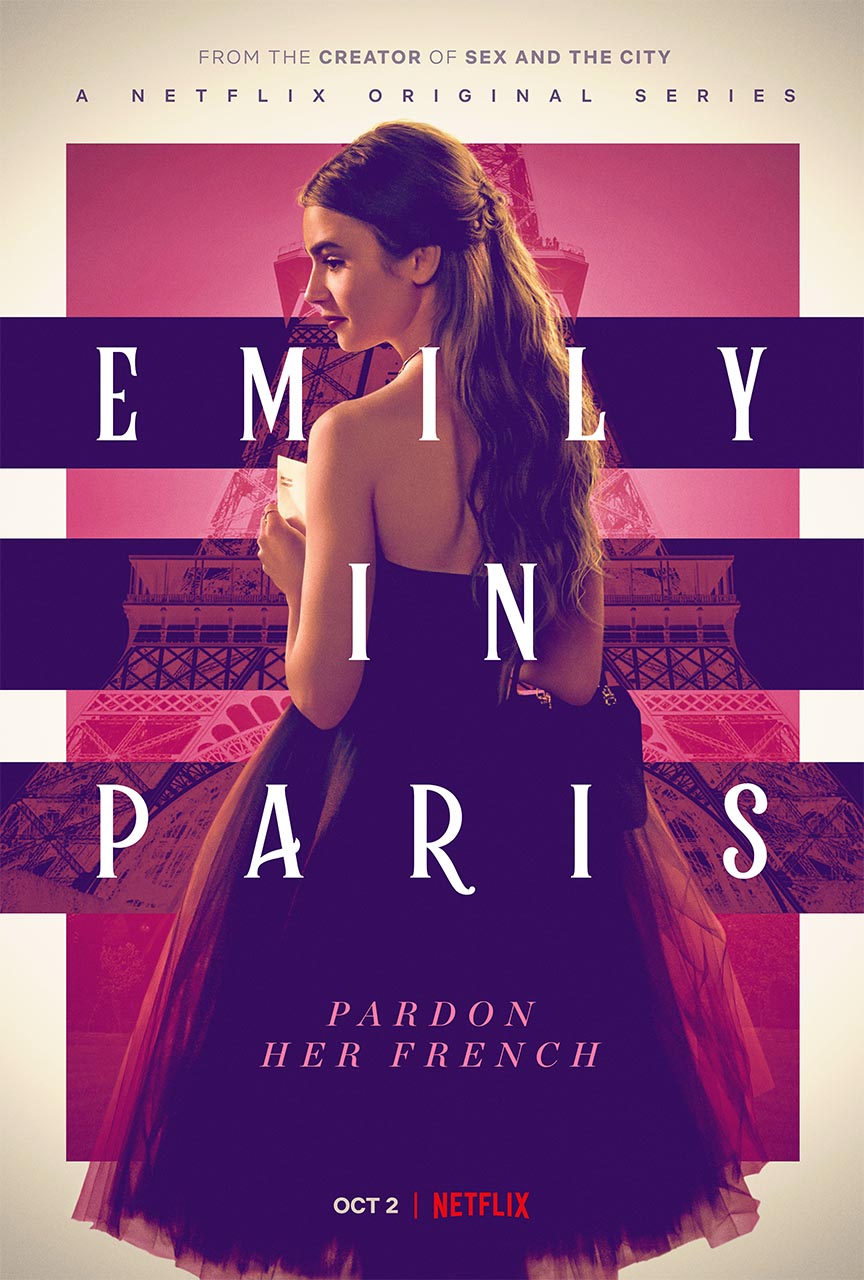 ADVERTISEMENT - CONTINUE READING BELOW
What I Liked About It
1. The show focused on Emily's career.
From the get-go, Emily in Paris clearly established that the show would revolve around Emily Cooper's career as a marketer. The pilot episode began by showing how much of a go-getter Emily is, before quickly flying her off to Paris for a new phase of her job. It's this career-oriented attitude that viewers will see fleshed out throughout the show, especially in her dealings with her colleagues.
I find that this is a modern sketch of a millennial. It isn't the typical story of a girl getting lost in Paris to "find herself and to find love." Rather, it's about someone who's already pretty confident with herself and is instead overcoming the obstacles that get in her way.
That said, the show felt more like a "workplace sitcom," as Darren Star puts it during a virtual interview hosted by Netflix. Each episode presents another career-related challenge that Emily has to succeed in—all while getting the approval of her French co-workers. Aside from the cultural differences, what makes the show enjoyable would be Emily's ingenious marketing ideas that those with similar jobs will find very stimulating. So much to learn!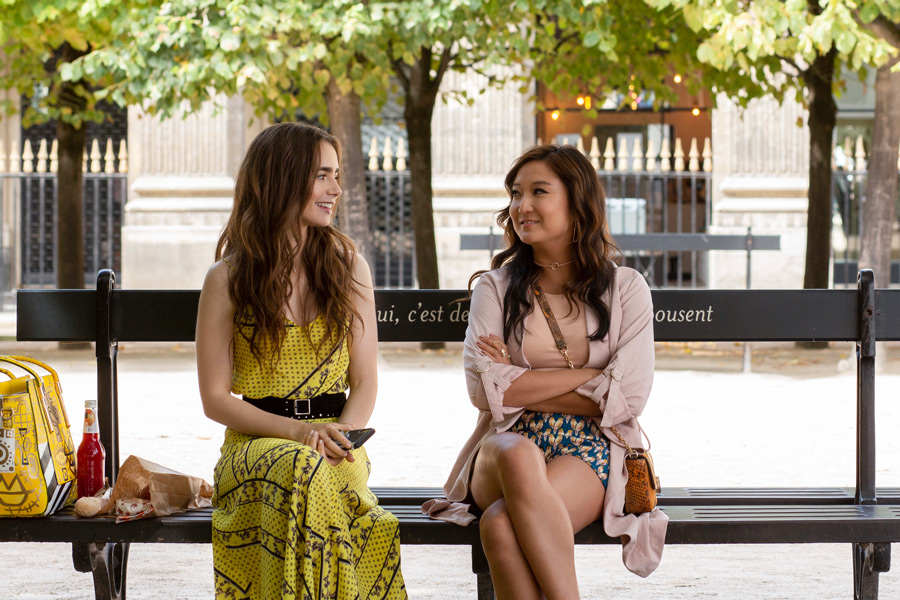 2. The show didn't focus on fashion.
I know what you're thinking: How can a show set in Paris not put attention on fashion? Well, Emily in Paris does highlight fashion but not in the showy, flashy way you're probably expecting (e.g. runway shows, famous designers, etc.).
ADVERTISEMENT - CONTINUE READING BELOW
The show was visually appealing, with the female characters flaunting fabulous outfits from one episode to the next. There was even a slew of gowns that you have to watch out for. However, as opposed to letting the clothes be the star of the show, Emily in Paris tactfully used these clothes to let each character's personality shine, and not in an in-your-face way, either.
Lily Collins explained it herself during the virtual interview hosted by Netflix: "Clothing is an extension of your personality in real life. So for costumes as well as fashion in general, it's an extension of the character's personality, and no one does that better than Pat Fields, you know."
ADVERTISEMENT - CONTINUE READING BELOW
For example, Emily's outfits were colorful yet pragmatic. She often goes for bold colors coupled with booties that make for easy walking on cobblestones—a manifestation of her fiery yet pragmatic personality. The other characters also had costumes that accurately captured their personalities, like Emily's new friend Mindy Chen (Ashley Park), who escaped her controlling Chinese family to live an independent life in Paris. She loves bright prints and quirky accessories to show off her individuality.
ADVERTISEMENT - CONTINUE READING BELOW
On the other hand, Emily's French colleagues and friends were also the very portrait of je ne sais quoi with their classic outfits and a ton of black pieces. So much so, that they came off as caricature-like—a great tool for establishing the differences between them and Emily. In a word, I liked how the series used clothes to complete the characters and not as a way to turn them into high fashion clothes horses! That way, the viewer truly gets hooked on the story.
3. The show didn't romanticize Paris.
True to its premise of highlighting cultural differences, the show presented a side of Paris that isn't often featured in typical chick flicks and TV shows. It focused on the people, their behavior, and their outlook on life. A realistic portrait of Paris. The nuances were so detailed that the show even comes off as educational, especially for those who haven't visited the city or who don't know a word of French.
ADVERTISEMENT - CONTINUE READING BELOW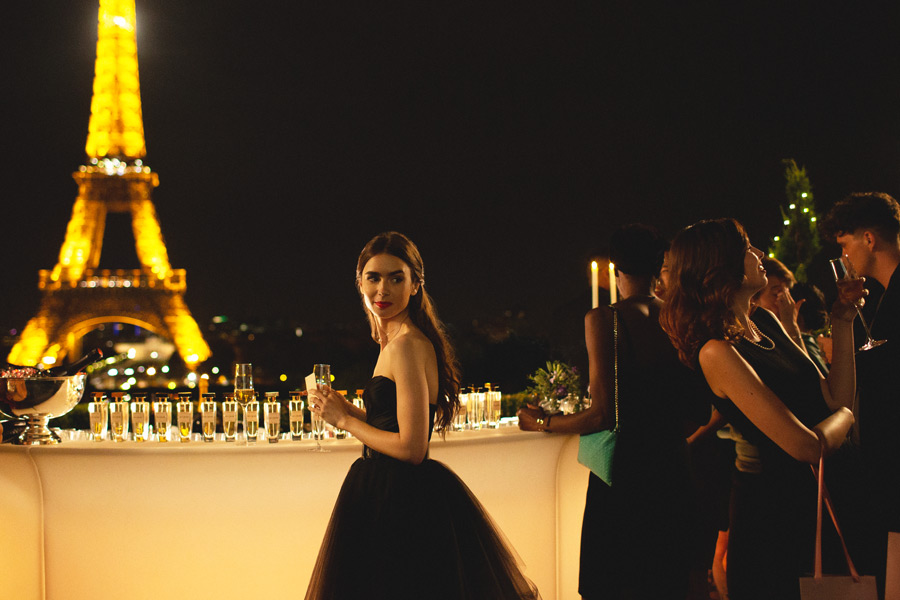 It was obvious that the team behind the show did their research, but this comes as no surprise because Darren admitted during the same interview that he's quite the Francophile himself. I like how the show wasn't afraid to flesh out certain "ugly truths" about stereotypical French behavior but in a comical way—like Emily being snubbed by a flower shop owner or being called basic ("ringarde") by a popular fashion designer.
ADVERTISEMENT - CONTINUE READING BELOW
Of course, the show didn't miss out on the chance to present the pretty side of Paris, too. It had the usual things and scenes that people crave for, like lush gardens, landmarks, croissants, and people hanging out in cafes.
What I Didn't Like About It
The only thing that sometimes bothered me throughout the show was Emily Cooper's character, whom I personally found to be too pushy and yappy sometimes. Of course, Emily's character is supposed to be a go-getter and extremely self-assured, but there were times when I found her can-do attitude a tad annoying, especially when she talks too much. Again, that's just me, and that's the only thing I found a little off while watching the show.
ADVERTISEMENT - CONTINUE READING BELOW
So Should You Watch It?
In a word, Emily in Paris is a feel-good show with all the beautiful elements everyone loves about the city of lights, but it also brings something new to the table in the form of a fun workplace story and comical snippets about "real" French culture. That's why I'd describe the series as a "10-episode modern chick flick." You should definitely watch it if you're looking for something light-hearted but want to learn something new about Paris.
Emily in Paris premieres on Netflix on October 2. Watch the trailer here:
Related Stories from Preview.ph
Hey, Preview readers! Follow us on Facebook, Instagram, YouTube, Tiktok, and Twitter to stay up to speed on all things trendy and creative. We'll curate the most stylish feed for you!