Whenever a film or series comes along that's set in Paris, you can bet we're making time for it! After all, Paris is the birthplace of couture, as well as the home of many of our favorite designer brands. In case you missed it, Netflix will soon be rolling out a 10-part series that's pretty much a love letter to the city of lights.
Called Emily in Paris, the show stars Lily Collins, who plays the role of an American woman navigating her new Parisian life. The trailer was just released and it's giving us many reasons to be excited about the show!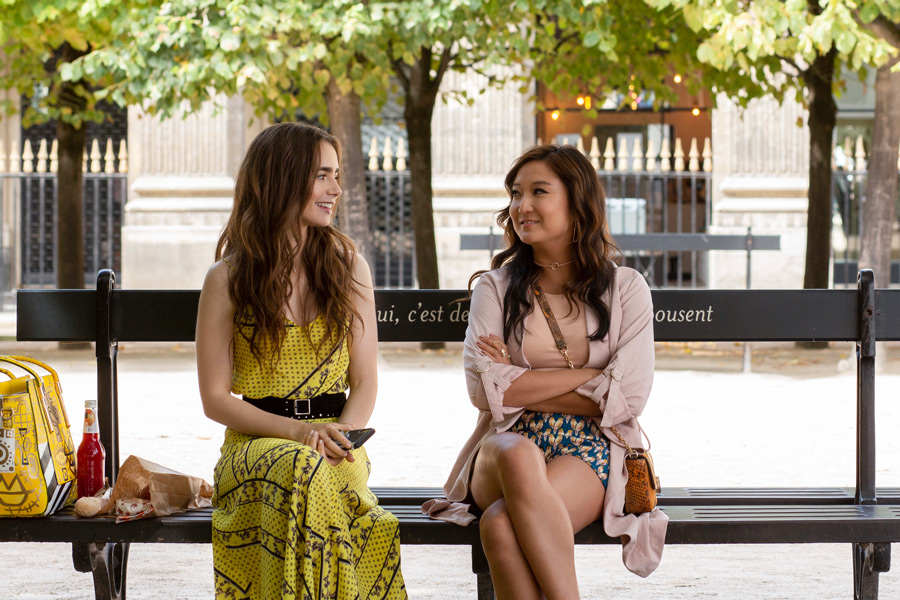 ADVERTISEMENT - CONTINUE READING BELOW
CONTINUE READING BELOW
Recommended Videos
1. The fashion
The trailer first reveals Emily Cooper (Lily Collins) dressed in a really casual, '90s grunge outfit—just a plaid button-down and a cropped top. But it appears that as she assimilates herself into her new life, her fashion sense gets elevated. The trailer shows a slew of stylish outfits that range from preppy tweeds a la '90s Chanel, a number of printed dresses (particularly florals!), and two evening gowns in black and white. Emily was even seen sporting the double bag trend at one point!
ADVERTISEMENT - CONTINUE READING BELOW
Although there were many colorful cardigan sets, there were also moodier outfits like a plaid coat and combat boots. Perhaps she's trying to combine her casual American style and her newfound love for Parisian flair. Let's wait and see!
2. The cast
The cast is a mix of American actors and French ones. There's Ashley Park, who starred in the series Tales of the City, and Kate Walsh, known for her roles in Grey's Anatomy, 13 Reasons Why, and The Umbrella Academy. One French star we're excited to see is actress and model Camille Razat, who you'll see in the trailer wearing a sleek black pantsuit. She'll teach us a thing or two about the French je ne sais quoi quality!
ADVERTISEMENT - CONTINUE READING BELOW
ADVERTISEMENT - CONTINUE READING BELOW
Top Articles from Preview.ph
3. The plot
The story revolves around Emily Cooper (Lily Collins) who finds herself landing her dream job in Paris when her employer decides to acquire a French luxury marketing company. Tasked to revamp their social media strategy, Emily navigates this new world while winning over her new colleagues, making friends, and finding romance.
What we love about the story is how it highlights Emily's career and not just the relationships she's trying to form. It's the kind of stuff that every working girl will find inspiring, especially if working in Paris is the goal!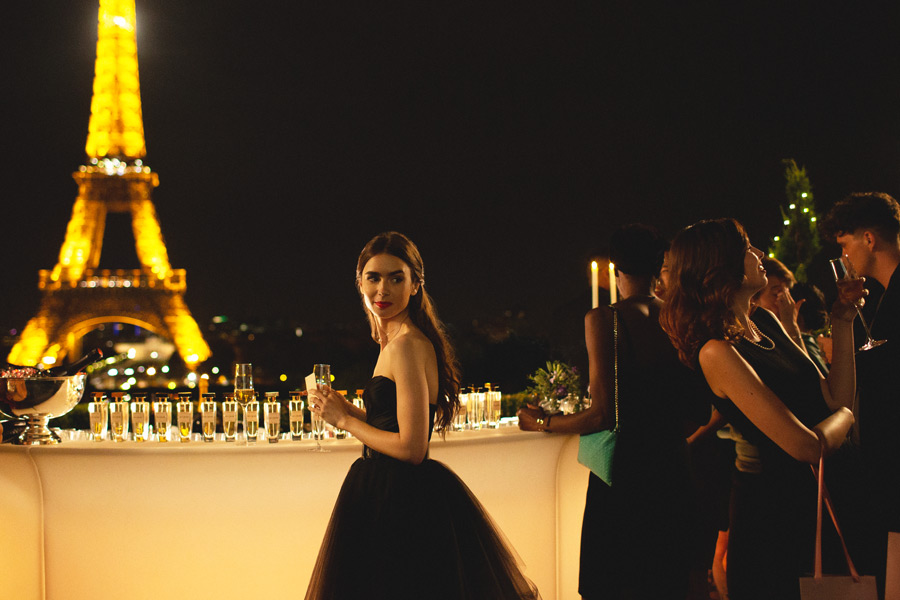 ADVERTISEMENT - CONTINUE READING BELOW
4. The setting
As if we needed to point this out, we're psyched to witness Emily explore the beautiful city of lights. Paris attracts tourists the world over because of its breathtaking landmarks, scenery, and stylish city life. Of course, the trailer showed plenty of that, including the Eiffel Tower, the Arc de Triomphe, and the River Seine. It also showed Emily having drinks outside a cafe, walking cobblestone streets, and relaxing at a park. It's giving us a major case of wanderlust! We're sure they'll be featuring more popular tourist destinations and underrated ones, too.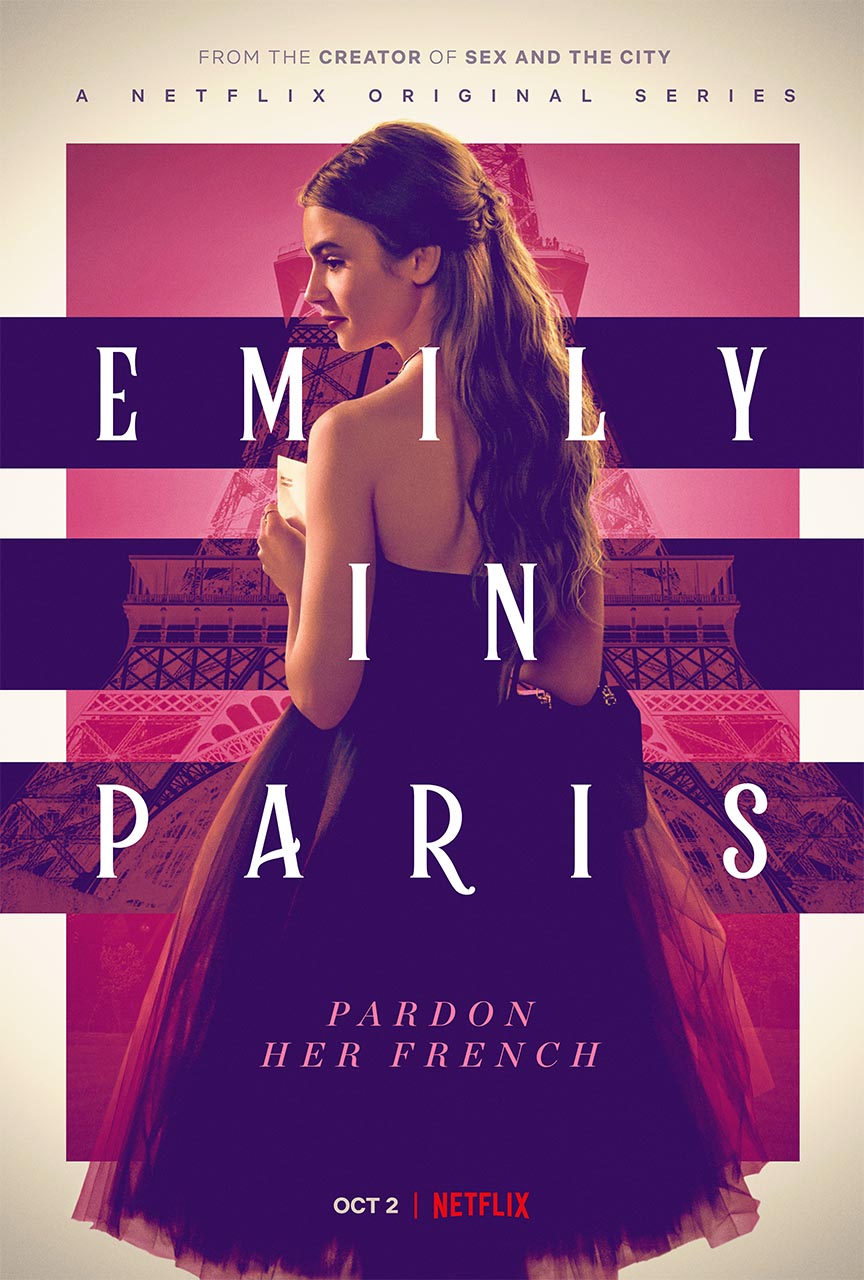 ADVERTISEMENT - CONTINUE READING BELOW
5. The makers
Okay, if you're wondering why the fashion vibes in the show feel familiar, it's because Emily in Paris is written and executive produced by Darren Star. He's the man behind the original Beverly Hills, 90210, Melrose Place, and Sex and the City. No wonder this show isn't short of glamorous!
Darren is also working with longtime collaborator, American costume designer Patricia Field, who worked with him on Sex and the City. She was also the costume designer of every fashionista's favorite movie, The Devil Wears Prada!
Yep, we're excited to our core.
Emily in Paris streams exclusively on Netflix on October 2.
Watch the trailer below:
ADVERTISEMENT - CONTINUE READING BELOW
Top Articles from Preview.ph