Any Instagrammer would know that building a strong social media presence begins with creating compelling content that the intended audience cannot get enough of. But even if your content is first-rate, if it isn't posted on time, people won't see it and you won't be able to maximize engagement. You definitely need to get those views and likes to build a sizable Instagram following and get your name out there. So, to put things in perspective, after you've created that kick-ass post, the next thing you would need to ask is, "When is the best time to post on Instagram?" The answer to that is not as simple as others may think.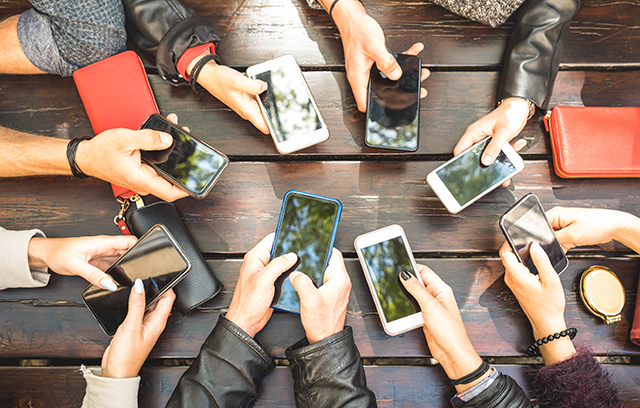 ADVERTISEMENT - CONTINUE READING BELOW
Similar to other social platforms, Instagram uses an ever-changing algorithm that makes knowing when to post a bit more complicated. The algorithm pays attention to how engaging your posts are and how fast your users engage with them. Knowing when and why people actually use Instagram is surely going to shed light as to the perfect time to post to help connect with your audience significantly and increase visibility. Sprout Social, a social media management and optimization platform for brands and agencies, analyzed their customer data to find out the exact time in a day social media posts had the most engagement. What's cool is that they also categorized the data by industry.
Is there a Best Time to Post on Instagram on a daily basis?
Generally, based on the data analyzed, the best day to post on Instagram is Wednesday. More specifically, Wednesdays at 11 a.m. Another good day to post is on Friday between 10 to 11 a.m. Tuesday through Friday is still considered a safe time to post as long as it is done from 10 a.m. to 3 p.m.
The day with the least amount of engagement received on Instagram is Sunday. And when it comes to the time with the least amount of engagement, it is from the late night at 11 p.m. to early morning at 3 a.m.
The Best Time to Post on Instagram Based on Industry
The differences between people's daily routine, mood, and preferences affect their behavior online. The same is true for those who follow your Instagram account. Audiences engage with content differently based on the type of industry, which includes consumer goods, media companies, education, nonprofit organizations, tech, and healthcare.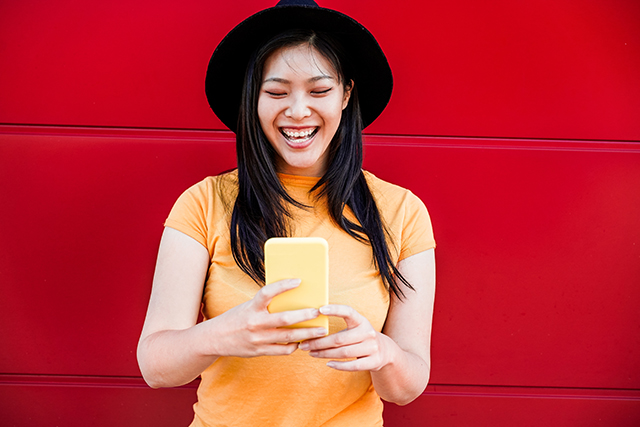 ADVERTISEMENT - CONTINUE READING BELOW
With shopping being at the top of Instagram's role online these days, the retail business is obligated to maximize the platform. If your account is anything related to shopping (consumer goods and retail), it is best to schedule your posts accordingly. The best time for consumer brands is Wednesdays at 3 p.m. The safest times to post are Monday all the way through Friday from 11 a.m. to 5 p.m. Saturdays at 10 a.m. is also another high engagement time period. However, Sunday and every day from 11 p.m. to 3 a.m. is the period of least engagement.
Posting on Instagram earlier in the day for media companies proves to have a higher engagement rate. Of all the days, the best time for media brands to post is Fridays at 9 a.m. The safest times are Wednesday to Friday from 8 a.m. to 4 p.m. The period of higher engagement throughout the week begins on Thursday night to Friday morning. The least engagement for posts related to media happens over the weekend, on Saturday and Sunday. For even higher engagement rates, maximize the creation of video content to highlight the best visual content.
ADVERTISEMENT - CONTINUE READING BELOW
If you are posting for schools and universities, Instagram allows you to maximize your social media presence and visual identity by highlighting on-campus experiences. Engagement pattern trends in educational brands start when students get off their phones on a later afternoon. For schools, the best time to post is Fridays at 10 a.m. Other high engagement time periods are Wednesdays at 11 a.m, Fridays (11 a.m. to 12 noon, and 2 p.m.), and Saturday (6 p.m. and 8 p.m.).
Non-profit organizations can effectively follow up on their social events through Instagram by building the organization's identity through awesome photos. The best time to post for non-profits is 2 p.m. every Wednesday. The safest times to post are 10 a.m. to 4 p.m., Monday to Friday. High engagement time periods also include Monday (2-3 p.m.), Tuesday (1-3 p.m.) and on Saturday (1-2 p.m.). Sunday gets the least time of engagement, even every day from 11 p.m. to 5 a.m.
ADVERTISEMENT - CONTINUE READING BELOW
If you are looking to posting for tech industries, you would need to be familiar as to the global peak times on Instagram. The audience at this time gets consumed by their feeds earlier in the day. So if you are planning to feature products or services regarding tech, the best time to do this is on Wednesday from 6 a.m. and 9 a.m. Other times to get good engagement are Wednesday from 10 to 11 a.m., Friday from 7 to 10 a.m., and Saturday from 7 to 11 a.m. Both Wednesday and Friday mornings, as well as Tuesdays at 10 p.m., are fairly high engagement time periods. Just don't post too much on Sundays.
ADVERTISEMENT - CONTINUE READING BELOW
Finally, posts about healthcare practices also have their best time periods even if they have not yet fully embraced the potential of Instagram as a platform to promote their services and products. But, to get prospective clients, the best time to post for healthcare is Tuesdays at 8 a.m. The safest time is also every Tuesday from 7 a.m. to 4 p.m. The lost time of engagement would be every day from 6 p.m. to 6 a.m.
There you have it, some precise post-scheduling advice for you to be sure that you get those much-needed Instagram likes and follows. With about a billion active users on Instagram daily, you can be sure that if you get that sweet spot as to when the best time to post on Instagram is, the better chances you have to promote and market your brand.
Related Stories from Preview.ph
Hey, Preview readers! Follow us on Facebook, Instagram, YouTube, Tiktok, and Twitter to stay up to speed on all things trendy and creative. We'll curate the most stylish feed for you!