Those days of being hunched over your laptop searching for cheap flights are over. There's an app for that now—in fact, there are tons of them. Scoring the best airline deals has never been this easy! So travel bugs, read on for your new phone must-haves!
1. Skyscanner
A must-have app in every travel junkie's phone, Skyscanner is a quick way to book a plane ticket. It's perfect for travel bloggers! That's because when you hit search, the first result that pops up is always the most affordable one. You can filter the results as well, if you have preferred airlines and time of flight.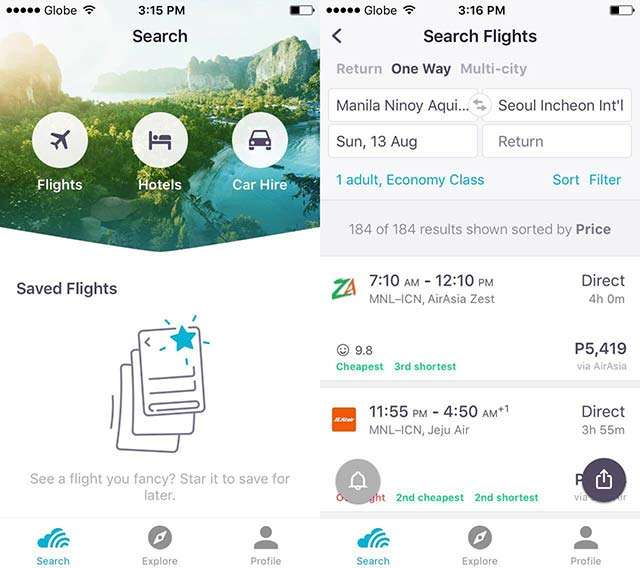 IMAGE Nicole Arcano
Once you select your preferred flight, the app will break down the best things about the chosen schedule plus the time difference and other related reminders. Then it provides you with a list of reputable ticket booking sites where you can buy your ticket from. All that's left to do is to pay for it!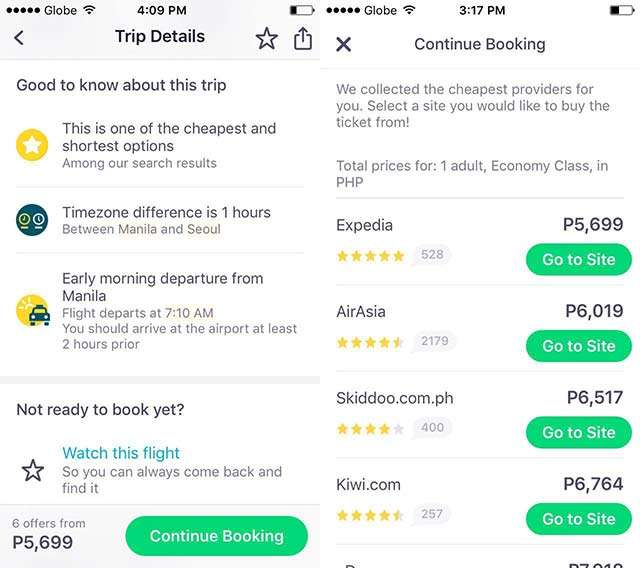 ADVERTISEMENT - CONTINUE READING BELOW
IMAGE Nicole Arcano
2. Hopper
If you have more time to weigh your options, Hopper is the way to go. After you select your location and destination, it shows you a color-coded calendar that illustrates the current price ranges for that trip. Dates colored in green are the cheapest, while the ones in red will have the most expensive tickets.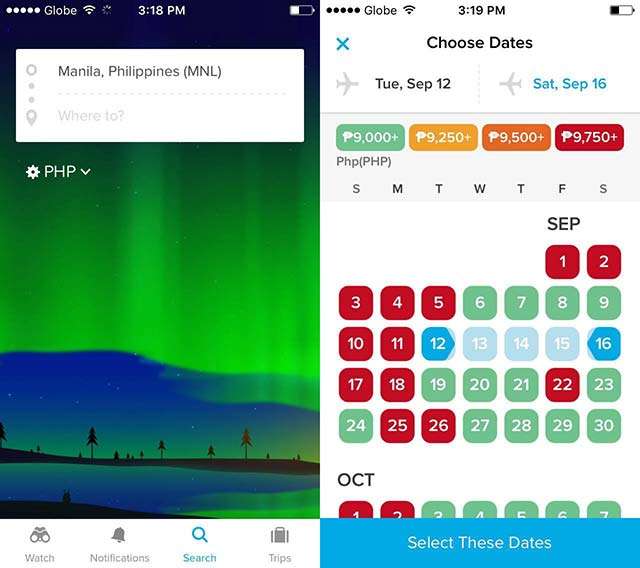 IMAGE Nicole Arcano
The app then predicts the lowest price available for your preferred flight dates (and will advise you if it's a good deal). From there, you'll have the option to choose flights immediately or "watch" the trip, which will have the app alert you if any ticket deals come up.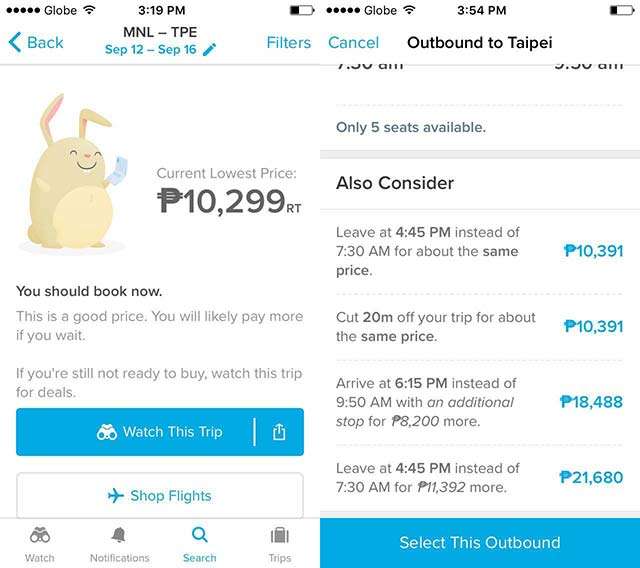 ADVERTISEMENT - CONTINUE READING BELOW
IMAGE Nicole Arcano
As if that's not enough to ensure a good deal, Hopper offers more travel tips. Scroll down on your selected flight and it'll provide a list of ways to make yours more convenient. It'll suggest other flights with better times, shorter distances, and even layovers if you're in the mood to shop.
3. Kayak
Comparing flight prices is easiest with Kayak. It has search filters that are incredibly straightforward and probably the only ones you need. Choose among the cheapest, quickest, and earliest flights, or take a look at the app's recommendations for high-rated flights.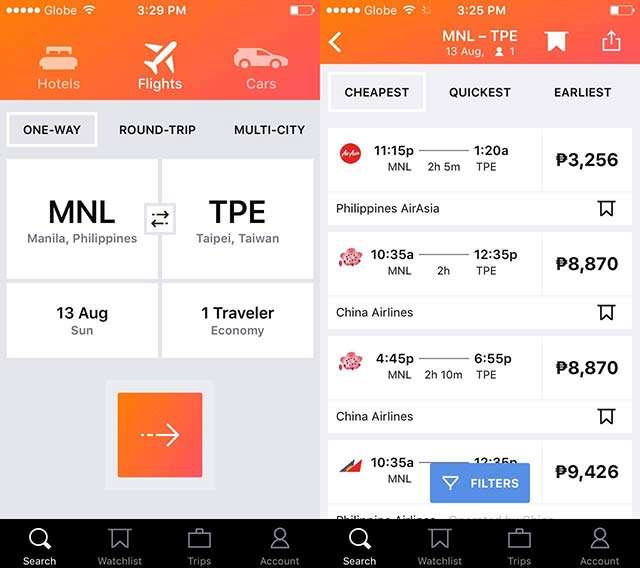 IMAGE Nicole Arcano
When you're decided, pick your flight and you'll be redirected to a ticketing website to reserve your seat. You can also head to your chosen airline's official website to feel more secure about your purchase! But if you're not ready to fly just yet, bookmark the trip to be notified of price changes.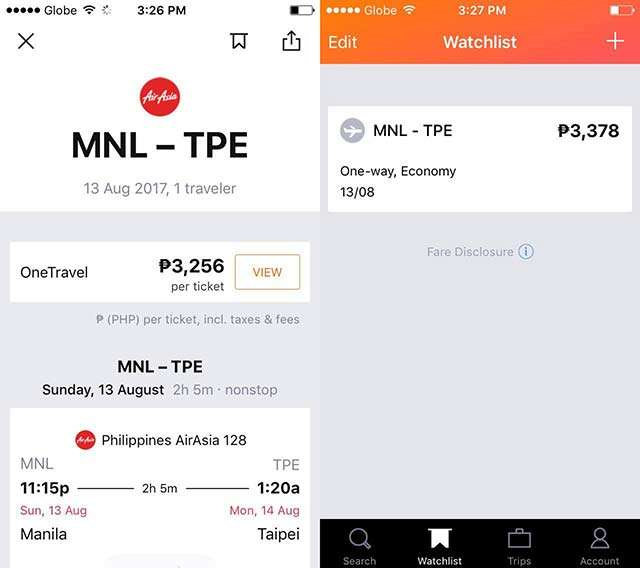 ADVERTISEMENT - CONTINUE READING BELOW
IMAGE Nicole Arcano
Safe travels, Preview girls!