From her teenage years of winning beauty pageants in the Philippines, to starring in fashion and beauty campaigns as an international model, Geena Rocero's milestones have been marked by spotlights and stages. These days when she's not rubbing elbows with Caitlyn Jenner, she's busy fighting for the rights of the LGBT community. All the world's stage , alright, and Geena is playing her part.
Related Stories from Preview.ph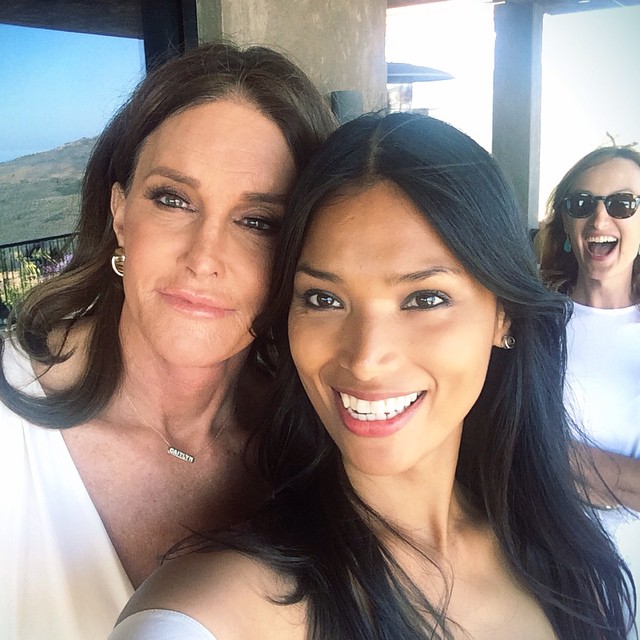 How many times do you press the snooze button before you get up?
Thrice. Third time's the charm.
How long do you spend in the bathroom in the morning?
Pretty quick. Modeling trained me to be always on the go.
Cinderella or Sleeping Beauty?
Cinderella. This lady likes to dress up and dance.
Which part of the newspaper do you read first?
Style and arts section. I always daydream of being a gallery curator.
Name your favorite ice cream flavor.
Ube, cheese, and pistachio.
ADVERTISEMENT - CONTINUE READING BELOW
Have you ever cheated at solitaire?
I don't play solitaire much. Let's play pusoy dos instead.
Do you believe in Feng Shui?
I do. As a result, I'm a minimalist in my home aesthetic.
How many sit-ups can you do?
Without the help of equipment, around 30. With equipment and Anthony Bourdain on TV, 'til infinity.
What is it that you love about your life?
I love engaging with different cultures, traveling and meeting inspiring, creative people.
Favorite superhero?
Mystique from the X-Men. How chic is that getup?
Can you dance the swing?
Swing me, baby.
How many Facebook friends do you have?
Many, are we friends yet?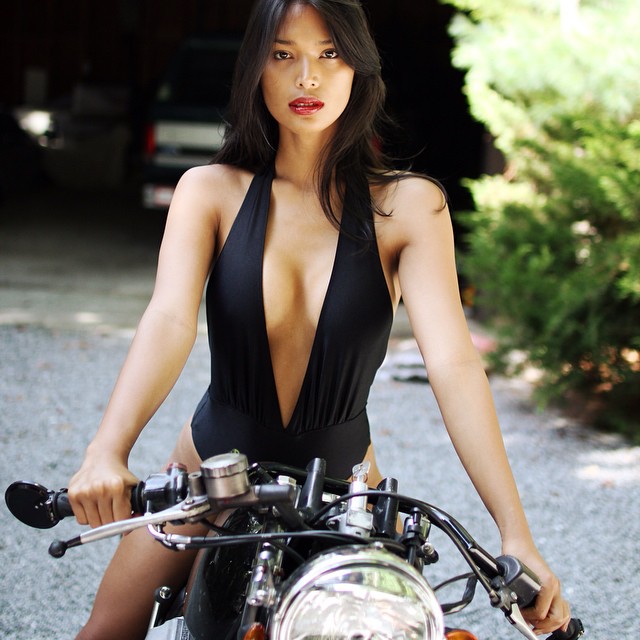 Last song syndrome?
"I Wanna Dance with Somebody"
What's the longest you've ever gone without sleep?
Twenty-eight hours at the Burning Man music festival in Black Rock desert of Nevada. There is so much positive energy in that community that gives you the energy to last that long. It's a celebration of life and all its complexities.
What is comfort food for you?
Chicken adobo with rice.
How much weight would you like to lose?
I'm happy with my weight. I need to tone instead.
Favorite vegetable?
Eggplant and string beans.
What is your karaoke anthem?
Let's just say I butcher a lot of lyrics.
How many hours can you walk in five-inch heels?
Two hours.
Prescription to mend a broken heart:
Travel to a new place, receive hugs from dear friends.
Name your favorite Pinoy moment.
During my trans beauty pageant days, I would travel with my friends to different provinces to compete. We would stay there for months, gain new friends and have fun in the process. The hospitality is unforgettable. And we would win most of the pageants, too.
What would you give up for world peace?
Let me change that: What I would do for world peace instead? I would like to cook for people, go to their houses and experience their culture and lives. For me, sharing a home-cooked meal with someone is a way to peaceful living.
ADVERTISEMENT - CONTINUE READING BELOW
What is your favorite Pinoy expression? Do you still say it?
Ngarag. Yes, I still use it.
Tips for conquering stage fright?
Connect and create intimacy no matter how big or small the stage is. My trans pageant manager from the Philippines, TL, taught me that.
Complete this sectence: I love being a woman because…
I tap into the goddess in all of us.
This story has been condensed and was originally published in the October 2014 issue of Preview Magazine.
Minor edits have been added.
Hey, Preview readers! Follow us on Facebook, Instagram, YouTube, Tiktok, and Twitter to stay up to speed on all things trendy and creative. We'll curate the most stylish feed for you!