We're used to seeing lists of young achievers accomplishing impressive feats at such a young age. There are lists upon lists of 25 under 25, 30 under 30, celebrating these accomplishments. But what about the storied lives of women who have gone through and conquered challenges later in life? Those who have made mistakes, discovered their passion, and flourished even more when they've gone past a certain age. Who writes about them?
This December, we gather women in their 40s and beyond and asked them what advice they'd give to their 20-year-old self. For the second installment in the series, we talk about what words of advice they would give about beauty.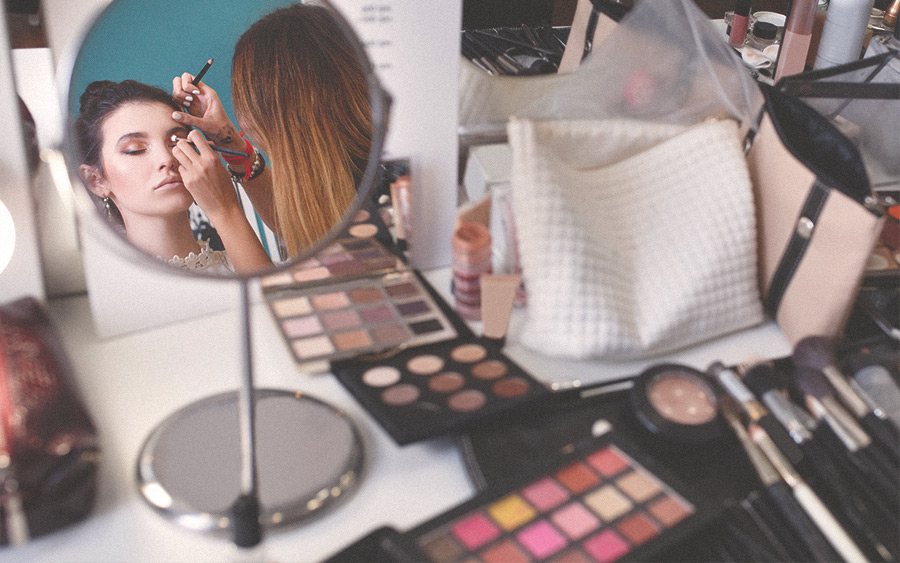 ADVERTISEMENT - CONTINUE READING BELOW
Jo Ann Bitagcol, 41, Entrepreneur, photographer, model
"People say that I never aged, that I look the same. I think I did a good job as a model off-duty, not wearing much makeup, not partying, no alcohol, no smoking. Having the right amount of sleep, eating right. I just wish I engaged myself into some sports back then for fitness to complete the beauty package."
Marga Nograles, owner of Kaayo Modern Mindanao
"Can my daughter be the one to give me beauty advice? [Laughs] I don't really know how to take care of my skin or put makeup. So, my solution to that is: Find an amazing makeup artist who can put your makeup with her eyes closed. Find a derma you can trust even if you are afraid of needles, lasers, and your threshold for pain is so very low.
"Therefore, my advice to my 20-year-old self is this: Take care of your skin. Always put sunblock, wash your face properly every night, and moisturize. Learn how to put your own makeup. Figure out what shades and what color tones work for you. Learn how to blow dry and fix your own hair."
Mel Lozano-Alcaraz, 41, Launchpad Coworking co-founder, software project manager, and host of the Endslate Podcast
"Play a lot of sports. Go outside. Sweat. Don't be afraid of the sun. And drink lots of water. That's the secret fountain of youth! Sun and lots of lip balm."
Lucille Dizon, turning 40, Gemologist GIA graduate, designer of Jul B. Dizon Jewellery
"Use sunscreen with broad spectrum religiously even if you're inside the office or in a cycling studio because indoor lights also emit harmful UV rays. Hydrate like it's the end of the world and exercise for a positive and happier self!"
Agoo Bengzon, 43, Unilever beauty expert and Ultherapy brand ambassador
"I would tell myself that I made the right decision. I listened to my Lola and started using anti-aging products when I was in college. The only thing I regret doing is tanning at the beach. I still see the effects of those sun worshipping days on my skin. The sun will really fast track the aging process, so try not to stay under the sun too long. A little vitamin D is well and good but anything over 10 to 15 minutes is baaaaad."
ADVERTISEMENT - CONTINUE READING BELOW
Donna Cuna-Pita, 43, Writer, speaker, consultant
"Your skin will eventually calm down but in the meantime, cut down on the dairy and learn to do your own makeup and hair already! Don't be dependent on makeup artists and hair stylists. Study your best features and learn techniques on how you can highlight them. These skills will save you time and money in the future."
ADVERTISEMENT - CONTINUE READING BELOW
Ruby Gan, 58, Entrepreneur
"You're never too young to start your skin care routine. Follow your mom and do what she does. Moisturize, not only your face but your entire body as well. Don't forget to drink lots of water. It is also alright to be active because it is a form of self-love and self-care."
Marcie Linao, 42, Publicity and events director
"Don't believe in what everyone else is saying about certain beauty products. Try them out for yourself because everyone is created differently. What may work for them, might not work for you. I didn't have the patience to try out products before and would listen and buy whatever products were hot at that time. And just because the products are expensive does not mean they are effective. I ended up wasting a lot of money on expensive products that were not suitable for me.
"Be grateful if you have oily skin! I used to hate having oily skin but people keep telling me that it's good to have oily skin since it prevents wrinkles. Now that I'm 42, people keep mistaking me for someone much younger and I attribute it to the anti-aging properties of my oily skin.
ADVERTISEMENT - CONTINUE READING BELOW
"Stop judging yourself. Oftentimes, we focus too much on our flaws and worry too much about what people would say about how we look. But in truth, people don't really notice all the things that we worry and focus on because they also have their own issues about themselves that they are more concerned about.
"Love and accept yourself. We all have flaws. We all have things we wish were different. Even beauty queens, supermodels, and famous actresses have something about them that they want to change. The happiest people are the ones who accept what they have and decide to work with it. I used to wish that I had chinky eyes since I thought chinky eyes looked cuter than the eyes that I have. When I enrolled in makeup class, the teacher would always use me as a model since I have big eyelids and she said it was the perfect canvas to work on when applying makeup. Since then I started to appreciate my eyes more. I also used to wish I were taller since I believed that taller girls looked more beautiful and elegant. But I realized that my being petite also had its charms and that there are people who also like petite people more than tall ones. People have different preferences. You can't win everyone's vote. So instead of trying to please everyone, just concentrate on pleasing yourself and loving everything about yourself.
ADVERTISEMENT - CONTINUE READING BELOW
"Remember to sleep well, drink water, and take care of your body. What you do to your body when you are young will catch up with you when you are older.
"Do things that make you feel good, make you laugh, and make you love life. Stress really makes you look and feel older. Think beautiful and happy thoughts."
Myrza Sison, 52, Consultant
"At 20, your skin is still at its most supple and firm, so don't cover it up! Flaunt its collagen-laden state as much as you can instead of piling on so much makeup. Youth is your advantage, so use it! Work on perfecting your skin first so you won't even need foundation. This is the time to find the best dermatologist you can afford so you can establish a good relationship with her and will always have someone to run to the minute you get any skin problems. Get help before anything worsens. She will also help you simplify your routine, which will save you time and money in the long run, instead of wasting them on so much trial and error on product upon product.
ADVERTISEMENT - CONTINUE READING BELOW
"Sunblock, sunblock, sunblock. I still have to remind myself about this every day. I think I could have retarded aging better had I heeded this warning. The sun is your skin's enemy, so shield your face from the sun wear a hat and big sunglasses at the beach!
"The sun-worshipping friends of our youth were the first to show signs of aging on their faces. Take this seriously.
"Always, always remove your makeup before you sleep, no matter how wild your night was! Every time I break this rule, I get zits the next day. Or keep a pack of makeup remover wipes on your bedside for safety, just in case of those nights when you simply cannot get up once you collapse into bed!
"Also, clichés but true: Lack of adequate sleep, stress (whether work-related or emotional), negativity, and sugar (read about sugar face!) will show up on your skin. The earlier in life you take care of these, the better your skin—and your life—will be!
ADVERTISEMENT - CONTINUE READING BELOW
"The biggest cliché-but-true tip: Outer beauty does follow when inner beauty is achieved. Unless you won the genetics lottery. But seriously, it's your mental and emotional well-being that you need to work on first, actually. No amount of enhancements or surgery will ever fill a void in you that stems from a lack of self-esteem and self-love. These, you need to work on as early as you can in life, so read and learn as much pop psychology as you can. Better yet, if you need to, invest in a good psychiatrist along with a good dermatologist to save you years of unhappiness and bad skin! I jest, but I find this to be so true."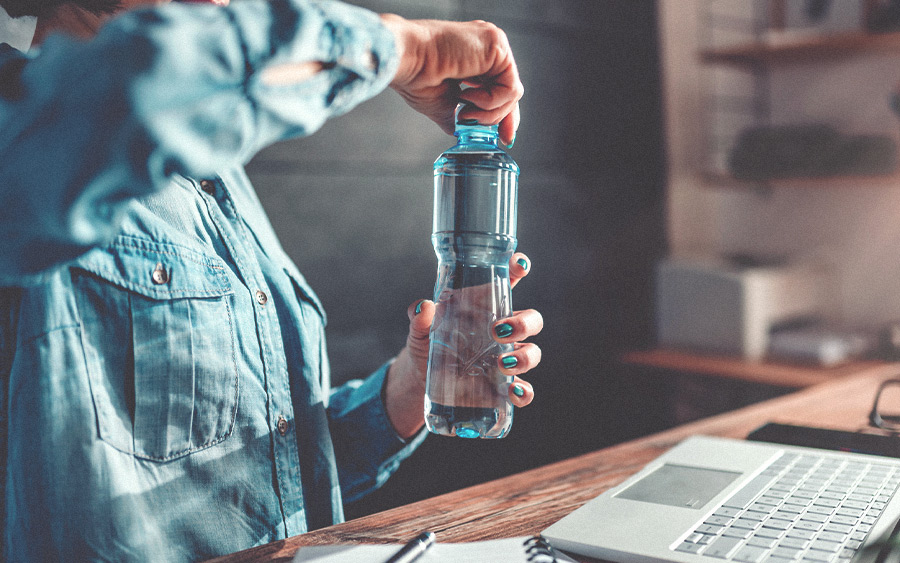 ADVERTISEMENT - CONTINUE READING BELOW
Barbi Chan, 45 years old, Makeup and microblading artist
"Skip the heavy foundation pleeeaaassseeee. You have the best skin of your life! Your skin is fantastic! Forget about all the imaginary flaws that you have because it will really happen 20 years from now. Best time to show your wonderful skin because after this, you will really need more foundation!"
Yvette Ilagan, 48, Entrepreneur
"Hydrate. Use sunblock daily. Moisturize day and night. Massage 50 upward strokes (cheeks and forehead, neck) when you apply moisturizer. This is my 92-year-old and 88-year-old Aunties' secret to beautiful skin."
Ingrid Chua, 44, Lifestyle journalist and content producer
"Oh dear young lady, remember to put sunblock on every day, take good care of your skin—cleanse, moisturize—and make sure to get a good night's rest always. Invest in skincare—I'd have gone to the Aivee Clinic at 20 for regular skin maintenance and cleansing. And drink more water!"
Janina Dizon Hoschka, Jewelry designer for JANINA for Jul Dizon
"You are doing a good job moisturizing and taking care of your skin. Keep it up. One day, your skin will thank you. Continue the regimen and while you enjoy the sun, don't fry for too long. Moderation is key.
ADVERTISEMENT - CONTINUE READING BELOW
"Here's one thing you'll love to hear. Get massages. Pamper yourself. You'll discover that self-love and care is tantamount to your emotional and mental well-being."
Tweetie de Leon-Gonzalez, 52, Supermodel, designer, and health advocate
"Eat vegetables! Ultimately, the secret to that enviable glow is a lifestyle of healthy diet, sports and exercise, plenty of rest, positive thoughts and energy, and a motivated spirit. A heart that's guided to love oneself and others is the best beauty secret."
Hindy Weber, 46, Fashion designer, biodynamic farmer, holistic living educator, and advocate for People & Planet
"Avoid the sun and sleep early. But again, how would I tell my 20-year-old self NOT to have fun frolicking at the beach and to spend loads of wonderful late nights with friends? I would be such a bore. I'd have pristine skin right now, but no wild memories to enjoy from my 20s."
Related Stories from Preview.ph
Hey, Preview readers! Follow us on Facebook, Instagram, YouTube, Tiktok, and Twitter to stay up to speed on all things trendy and creative. We'll curate the most stylish feed for you!