The cat eye may very well be one of the most adored eye makeup looks—yet it's probably also one of the hardest ones to achieve. If you struggle with twitchy hands or don't feel too confident about your makeup skills, these tips will come in handy:
1. Start with an eye base. Whether you want your lids to look nude or shimmery is all up to you. The important thing to consider is making sure to prep your lids (which tend to oil up) with a good setting powder. I like to use a neutral, slightly shimmery eye shadow because it helps eyes appear more awake.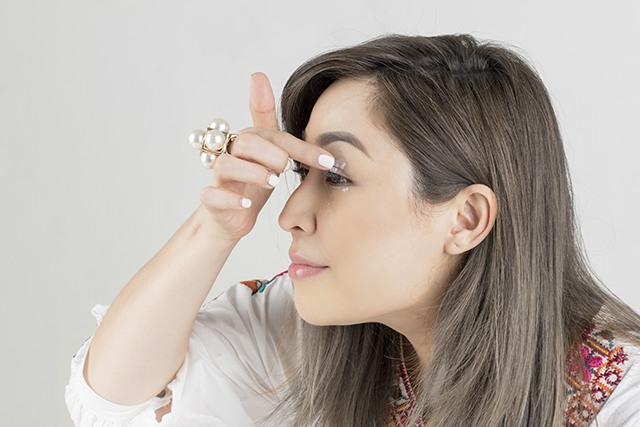 IMAGE Gerard Dungo
Start with some setting powder to remove oil from the lids.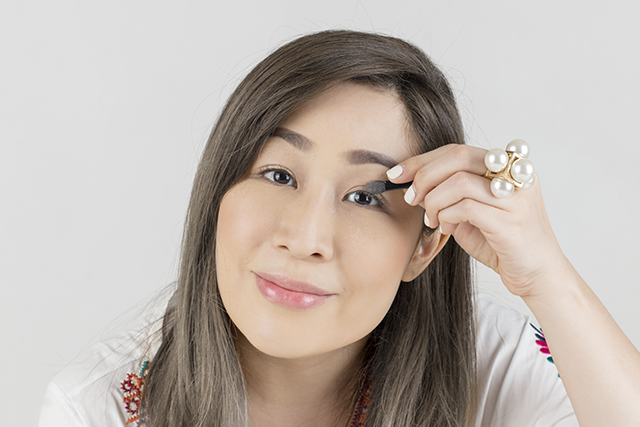 IMAGE Gerard Dungo
You can add shimmery shadow if you want more dimension to the eye.
2. Draw a "tracing" line. A preliminary line using a pencil eyeliner is the best tip for makeup newbies. Pencil eyeliners are much easier to wield than liquid ones, and drawing the first line with it allows you to have a guide for liquid eyeliner application afterwards.
IMAGE Gerard Dungo
Line your eyes with a pencil first.
3. Mark your tip. Establishing how high or extended youwant your wing tip to be should be decided before you even start drawing. This way, you can paint on a smooth and even line—without hesitating.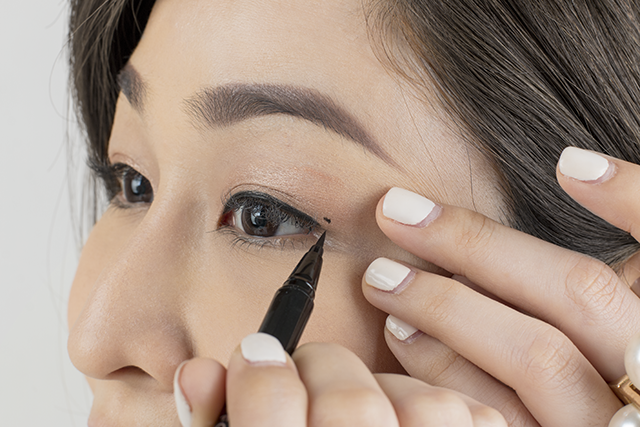 IMAGE Gerard Dungo
Use a point to mark where you want your wing tip to end.
4. Draw on. Now that you've marked where you want to go, use a liquid eyeliner to create a tip and fill in the gaps. Layering a liquid type of eyeliner over a pencil type will also give you a more long wearing, opaque finish.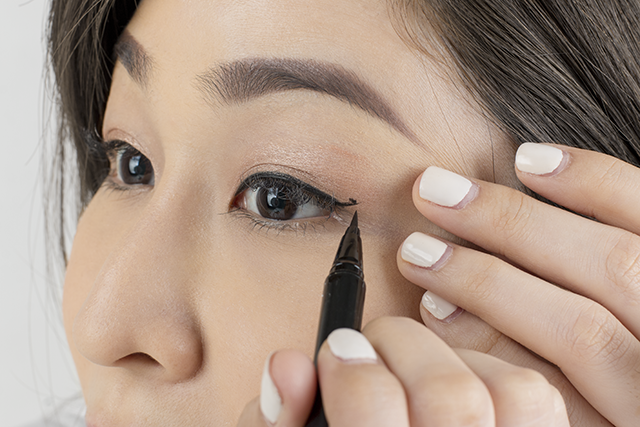 IMAGE Gerard Dungo
Connect the dot to your lash line.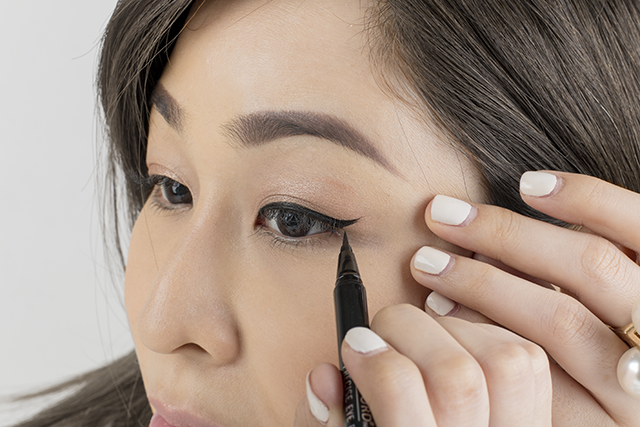 IMAGE Gerard Dungo
ADVERTISEMENT - CONTINUE READING BELOW
And clean up your line.
THE RESULT:
IMAGE Gerard Dungo
A perfect winged eye every time!