I'm not the most adventurous person when it comes to hair color. The lightest I've gone is light brown two years ago, and it wasn't the good kind that you'd take endless selfies of—it was the brassy, DIY kind that I got using box dye that obviously didn't suit my skin tone. In short, it wasn't pretty, but I did it because my roots were already showing and my last (bad) dye job wasn't giving it any justice. Needless to say, I regretted that so much that I didn't color my hair for more than a year out of sheer fear of damaging my hair further and ending up with another unsightly shade.
Going that long without a new color eventually had me wanting a new look, and while I was at peak of boredom with my hair, I received a life-saving message from beauty expert and ex-Preview beauty editor Agoo Bengzon about a new color line launching at JuRo Salon Exclusif. I wasn't about to pass on getting my locks cut and colored by one of the best salons in the metro, so I scheduled my appointment to try L'Oréal Maji Fashion Hair Colour right away.
ADVERTISEMENT - CONTINUE READING BELOW
What: L'Oréal Maji Fashion Hair Colour
Maji Fashion is a new addition to L'Oréal's professional hair color line that's formulated specifically for Asian hair. It aims to address the Asian struggle of having every hue turn brassy on our hair, so all of its colors are designed to have a neutral tone that will fade more gracefully overtime. It allows us to have a more limitless number of options for color, too, since it includes different shades of blonde, pastel, red, and more wearable dark hues like brown.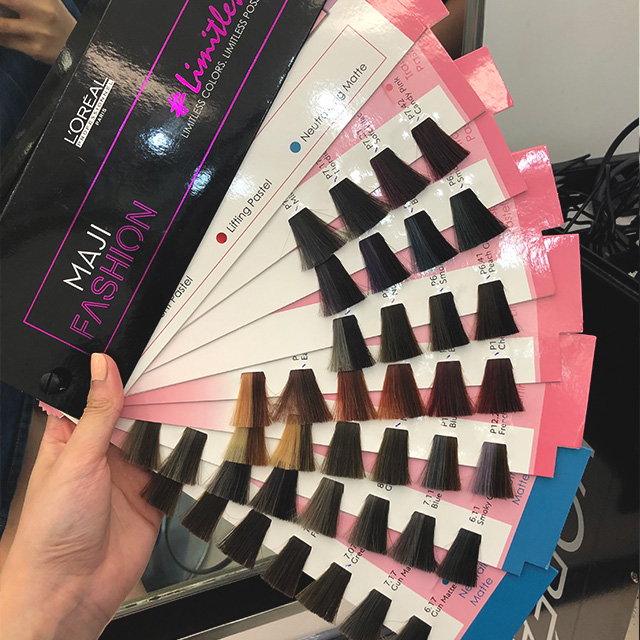 Condition Before the Hair Color:
As mentioned above, it's been almost two years since I last dyed my tresses a different color, which basically means I already had virgin hair when I tried Maji Fashion. At that point, I only had traces of my old dye job left on my ends and more than three-fourths of my hair was my natural dark bown hue.
As for my hair type, I have fine strands that are dry and frizzy. I also have quite a sensitive scalp, and I find that most box dyes irritate it when they get too close—I've washed dye off after 10 minutes once because it was too painful to have on for longer.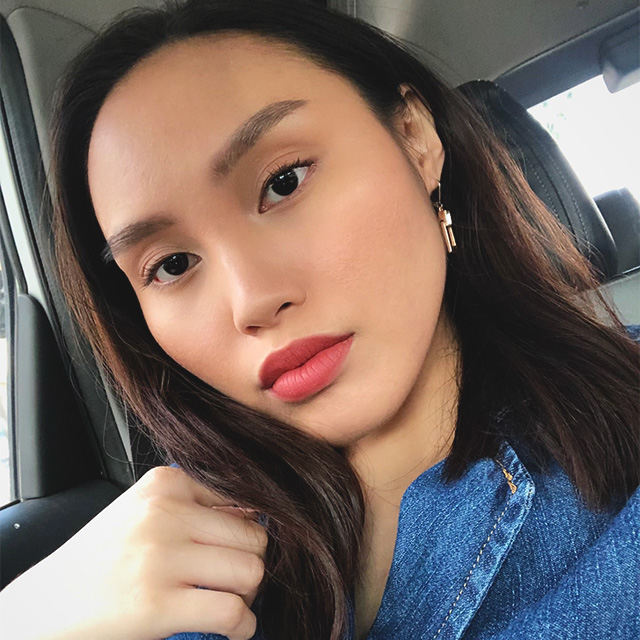 ADVERTISEMENT - CONTINUE READING BELOW
The Process
Before anything happened to my hair, I had my consultation with Jude Hipolito and Rose Velasco about my cut and color. Jude suggested an asymmetrical bob for my haircut to frame my face, while Rose and I decided on going for a lavender-brown mix for my color. We started with the cut first because, according to Rose, she prefers crafting the hair color according to the shape of the hair.
After I got what's probably my shortest haircut to date, it was finally time for the Maji Fashion to work its magic on me.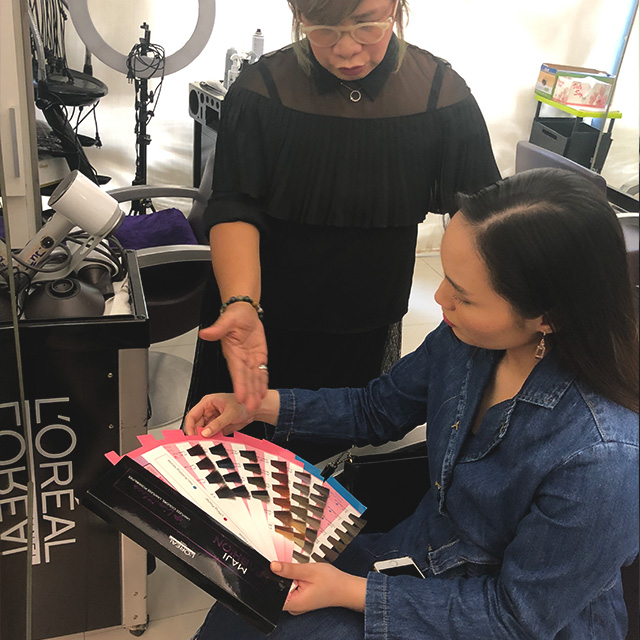 ADVERTISEMENT - CONTINUE READING BELOW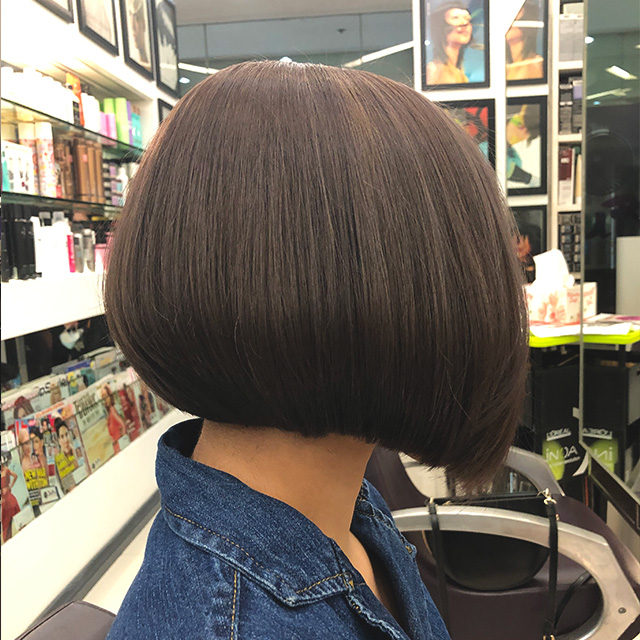 Step 1: Pre-Lightening
Rose decided to create a custom mix of the Maji Fashion colors in P12.26 French Lavender and P6.52 Pearly Mahogany on me to achieve a flattering pastel. But in order to have the shades register better on my dark hair, I had to go through a pre-lightening process (read: bleaching).
ADVERTISEMENT - CONTINUE READING BELOW
I have to admit—I was horrified about having to bleach my hair for the first time. I trusted Rose to make it worth it though, so I sat on the swivel chair for about two hours to complete two rounds of lightening. It was definitely a long wait, but a peaceful one. The bleach didn't cause any stinging or discomfort at all, which I was genuinely surprised yet delighted about.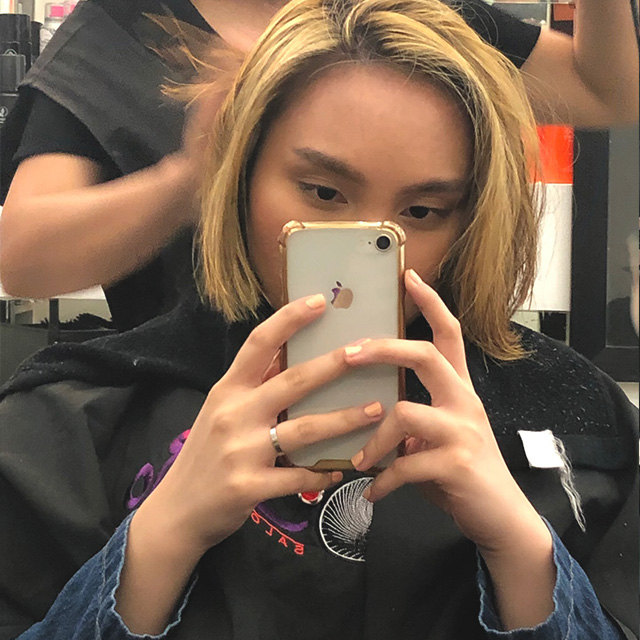 ADVERTISEMENT - CONTINUE READING BELOW
Step 2: Coloring
Thankfully, Rose immediately got rid of my post-bleach cornflake hair to apply my custom Maji Fashion mix. She applied the color to achieve a babylights effect, which is a fine color technique that's used to make hair naturally lightened by the sun.
I honestly lost track of how long I had to keep the color on (it was probably 30 minutes) because I was too lost in the complementary massage they were giving me—oops. That said, it wasn't that long of a wait and to my delight, the formula did not irritate my scalp for once!
Step 3: Treatments
After rinsing off the dye, I had to get several hair treatments and masks to make sure my newly-dyed hair won't end up looking like a broomstick. They applied L'Oréal's Smartbond system on me, which protects the bonds of the hair after lightening to make it stronger, softer, and shinier. I also got the Powermix Base and Force treatments to further strengthen my fragile strands.
ADVERTISEMENT - CONTINUE READING BELOW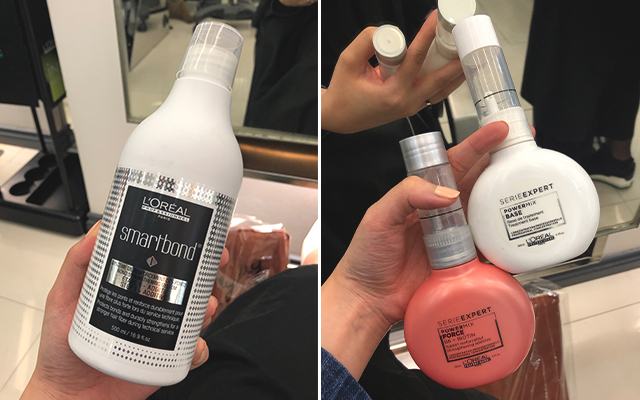 Step 4: Blowdry and Color Reveal
While the stylist was drying my hair, I was already floored at how well the color turned out—floored enough to take a picture mid-blowdry, as seen below. It was exactly how my colorist Rose described it would be: a soft, lavender-brown. That said, I was told that it will eventually fade into a more wearable brown the more I wash it, which I didn't mind at all.
ADVERTISEMENT - CONTINUE READING BELOW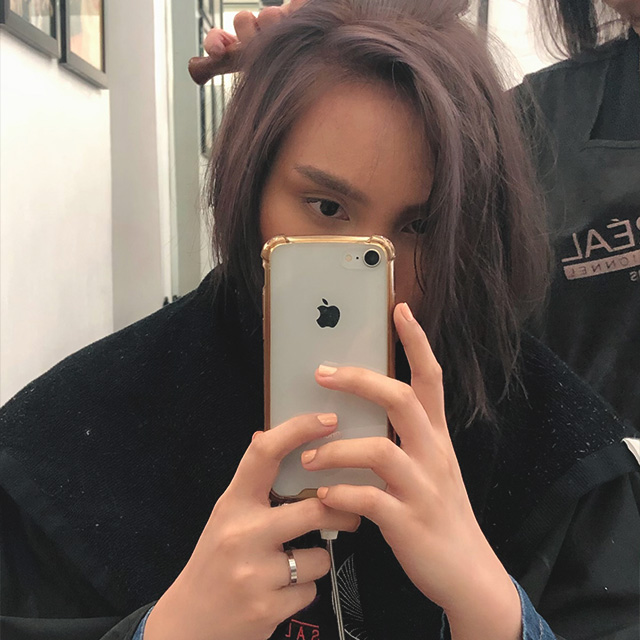 Here's how the final result looks against natural light: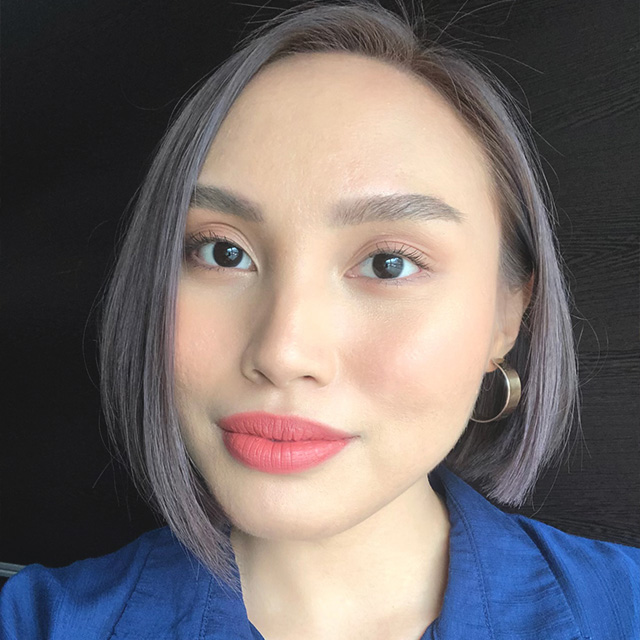 ADVERTISEMENT - CONTINUE READING BELOW
Post-Color Hair Care
Jude and Rose gifted me with an entirely new hair care routine for my new color. To keep my color neutral, I was to use the L'Oréal Serie Expert Silver Shampoo with the matching Neutralizing Cream Conditioner—both are tinted purple to achieve the look. Meanwhile, for a treatment step, I needed to apply Step 3 of the Smartbond system at least twice a week.
After doing this routine twice, I decided to add more products to tame the extra frizz I was beginning to experience. On days when I don't use the Smartbond, I opted to mix the purple neutralizing cream with a thick conditioner for damaged hair and left it on for at least three minutes like a DIY nourishing toner. I found that it helped tame the frizz more!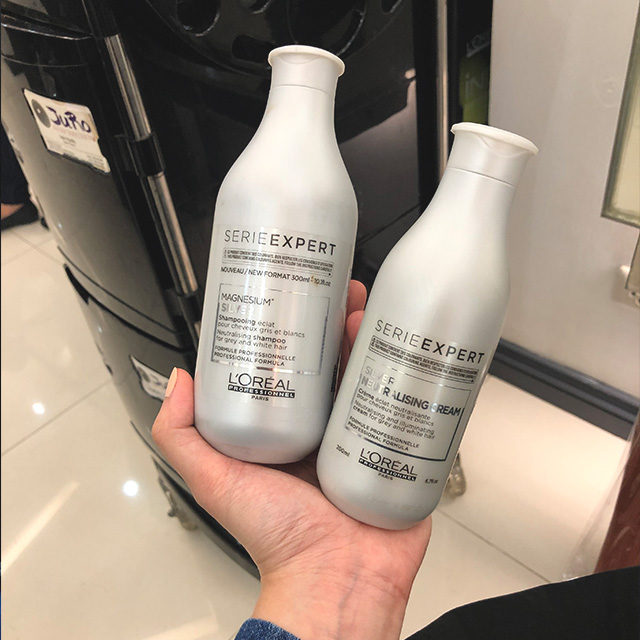 ADVERTISEMENT - CONTINUE READING BELOW
How the Color Faded
After almost two weeks, my lavender-brown locks have faded into a neutral light brown. It's quite a big change from my initial color, but my hair wasn't bleached light enough to maintain it anyway so I don't mind it. As promised, the color does not look brassy and looks flattering against my warm-toned skin.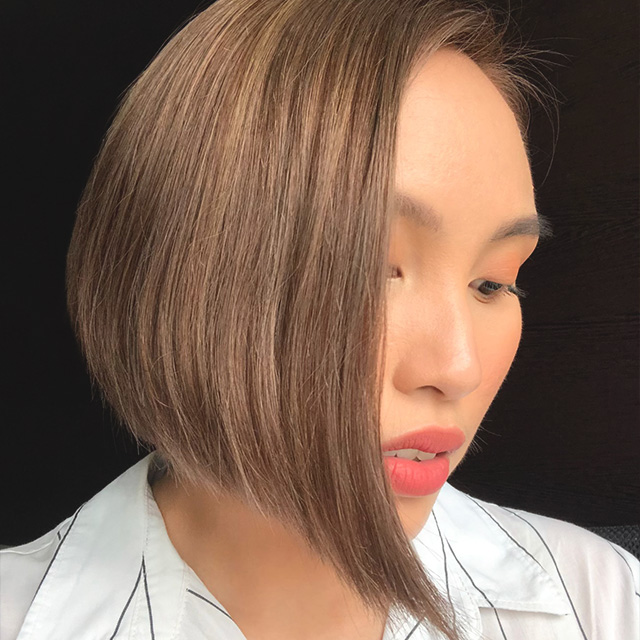 ADVERTISEMENT - CONTINUE READING BELOW
Conclusion
Finding a flattering hair color that wears well overtime is a beauty struggle every Filipina is too familar with, so I'm glad that brands like L'Oréal are addressing our concerns with formulas like Maji Fashion. And true enough, it does deliver in its non-brassy claims. For the week and a half that my hair was lavender, it didn't look too intense on my skin tone either. The same goes for the color it faded into—in fact, I think I actually prefer it. The babylights technique Rose used gave my hair more dimension instead of making it look flat. And as an ex-hair color skeptic, it really changed the way I viewed coloring.
Overall, the Maji Fashion line is a must-try if you're tired of having dyes go brassy on you after a few weeks. The only downside to it is that you need a professional to apply it for you, but to be honest, it's not really much of a con. In fact, that'll always be the best option to achieve your desired results.
ADVERTISEMENT - CONTINUE READING BELOW
Related Stories from Preview.ph
Hey, Preview readers! Follow us on Facebook, Instagram, YouTube, Tiktok, and Twitter to stay up to speed on all things trendy and creative. We'll curate the most stylish feed for you!