When it comes to beauty we think of eyeshadow, curling irons, and perfume. But more than that, beauty is a discovery of oneself. It's the moments when we wear a red lip and feel powerful; it's sharing product recommendations; it's when we see others who inspire us to live our own beautiful truths. More than just aesthetics, beauty is a tool that allows us to empower not just ourselves, but each other.
What was once a world where only one shade of beauty was accepted, we are now coming into an age where people show up more genuinely and unapologetically. Especially with the help of social media, everyone can finally see that beauty is as diverse and multi-faceted as the next person.
Today, beauty is reaching a new age that champions quality digital content, transparency, and inclusivity. It's a world that creatives like Joel Andrade, Nicole Limos Morales, and Viñas DeLuxe are constantly working toward and improving—a world where beauty is not a standard, but a community where everyone is empowered.
Preview Creative 25: Beauty
Joel Andrade - Creative Director & Co-Founder of Issy & Company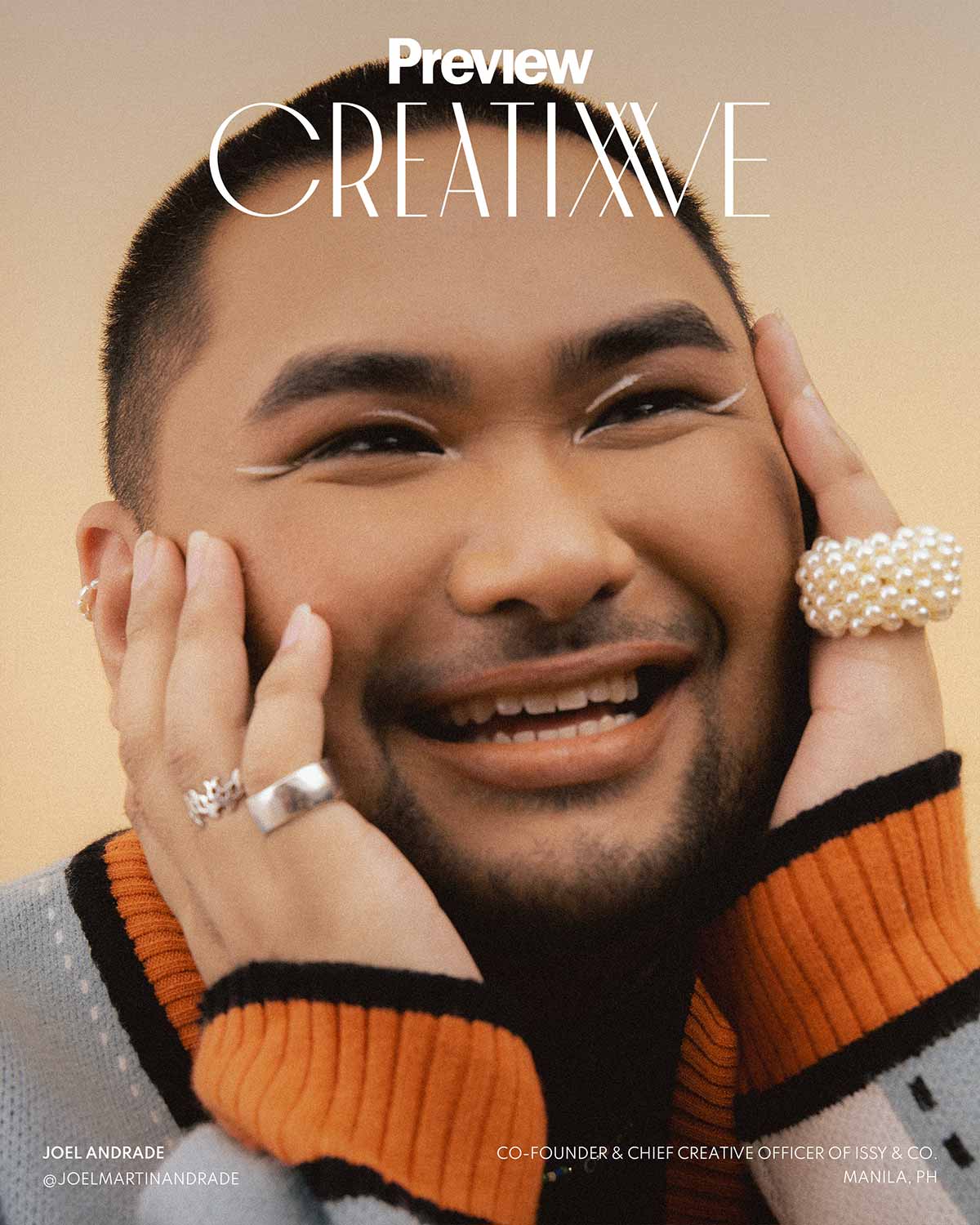 ADVERTISEMENT - CONTINUE READING BELOW
For Joel Andrade, creativity is making something out of what is lacking. It's about constantly innovating, and helping the world evolve into a community where each person can come just as they are. It's with this belief that led him down the path to co-founding one of the most inclusive and best-selling local brands today, Issy & Co.
Joel's creative story began in fashion where he learned "the power of an image." After obtaining a degree in fashion design, he went on to become the creative head for fashion brands OXYGN and Folded and Hung. While this experience allowed him to further hone his storytelling skills through clothing, it also taught Joel how to sell the stories he creates—an invaluable skill that helped him build his own brand.
It's with this skillset that Joel was entrusted by his friend Jasmine Ang, Issy & Co.'s CEO, to help her with a beauty business venture. But back then, Joel himself hadn't fully grasped just how serious Jasmine's pitch was—in fact, he had sold the Issy & Co. brand book for only P15,000.
Looking back, the creative director realized he had subconsciously modeled Issy & Co. after his own beliefs and ideals. "As much as [this was a way] for me to get a quick buck, it really reflected a lot of personal things or issues that I have with the beauty industry," he shares with Preview. "I find makeup so intimidating, na parang 'What's a contour? It's so confusing lalo na with our industry na it's so product-polluted...I also never felt [like I've] seen myself in a campaign—especially a local campaign."
In addition to creating a brand that is as easily accessible as it is inclusive, Joel was able to hone his storytelling skills further with Issy & Co. With the belief that selling a product's fantasy is just as important as its quality, he creates the brand's campaigns with an aspirational image at its heart. For example, the Issy & Co. Brow Better, Brow Badder campaign was a story rooted in confidence and owning your power; while their Skin collection was created with a fantasy built upon real beauty—showing that any person regardless of their skin tone or gender, is part of the world the beauty industry is moving towards.
"Ang sarap ng feeling na you come as you are. When you hear someone say na, 'Nakikita ko sarili ko.' It feels like we're really doing something. I'm trying to do the work I wish I [had seen] when I was younger."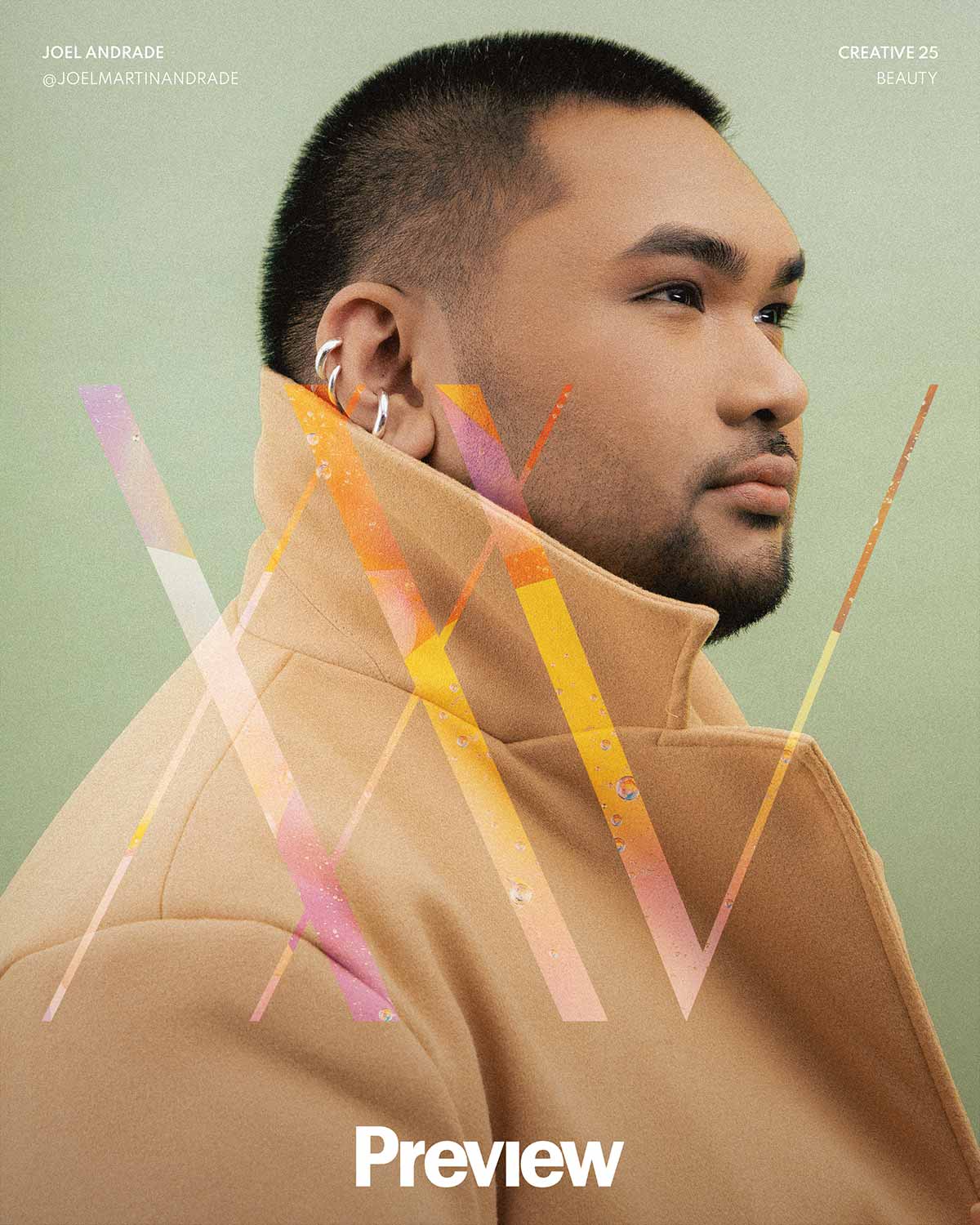 ADVERTISEMENT - CONTINUE READING BELOW
What makes Issy & Co. stand out from other beauty brands today?
"I'm not gonna lie, even as much as I innovate, there's still another product that can do what it does. But what sets us apart as a brand is two major things: one is we're so intentful. Every collection we do, may malaking intention siya. That's why we started with six shades and base products and then in less than a year, pushing it agad kasi we really have the intention of changing things around here. I'm glad to have the executive team to be willing to jump with me. I love this quote: 'When it's the scariest, you jump.' Now, 'yung other brands, na-p-pressure silang humabol. I'd rather fail trying to be different rather than succeed by just being a copy of something else.
"Another thing that sets us a brand is our constant push for doing better. Like I said, I really hated our first collection then we released relaunches of them that are way better. We're a brand that really listens, and we're not afraid na, 'Oh, baka nga mali kami. Let us make it right.' I feel like that's our responsibility as a brand–to not sit on our laurels porket bumebenta. Those are the little things that will make our brand stand out kasi when people who are original fans of a product sees it improve, 'Ay ang galing naman, parang nakikinig talaga sila.'"
What do you hope to see more of from the beauty field in the near future?
"I wish talaga the local industry push itself more kasi we are capable of doing it. I feel that laziness. 'Kasi gumagana naman,' 'Kasi kumikita naman.' That's not enough. If we stand by that reasoning, women would still be not able to vote!
"Siguro rin dahil bata kami, I'm 27 and my partner Jasmine is 28…because we're so young, siguro nandun 'yung ugali namin compared sa older peole who have been in the industry for so long. We want to see change. To be honest, I'm so excited nga sa local scene kasi ang daming new brands na nagp-pop out left and right. I'm so excited about Cloche Flame, about Get Ready With Me. It's so refreshing. Nauna kami sa kanila, but I want to be the first one to welcome them in the community not like 'Oh, kalaban, kalaban.' To be honest, I kind of love when they step up because I feel like I have to step up also. Ganoon dapat 'yung mindset hindi 'yung parang sisiraan natin. I wish the beauty community would be nicer, learn from each other, and also please don't be lazy. Try to do more than what is expected and necessary kasi in doing so, we elevate not just our industry but everyone."
Nicole Limos Morales - Founder of The Beauty Edit PH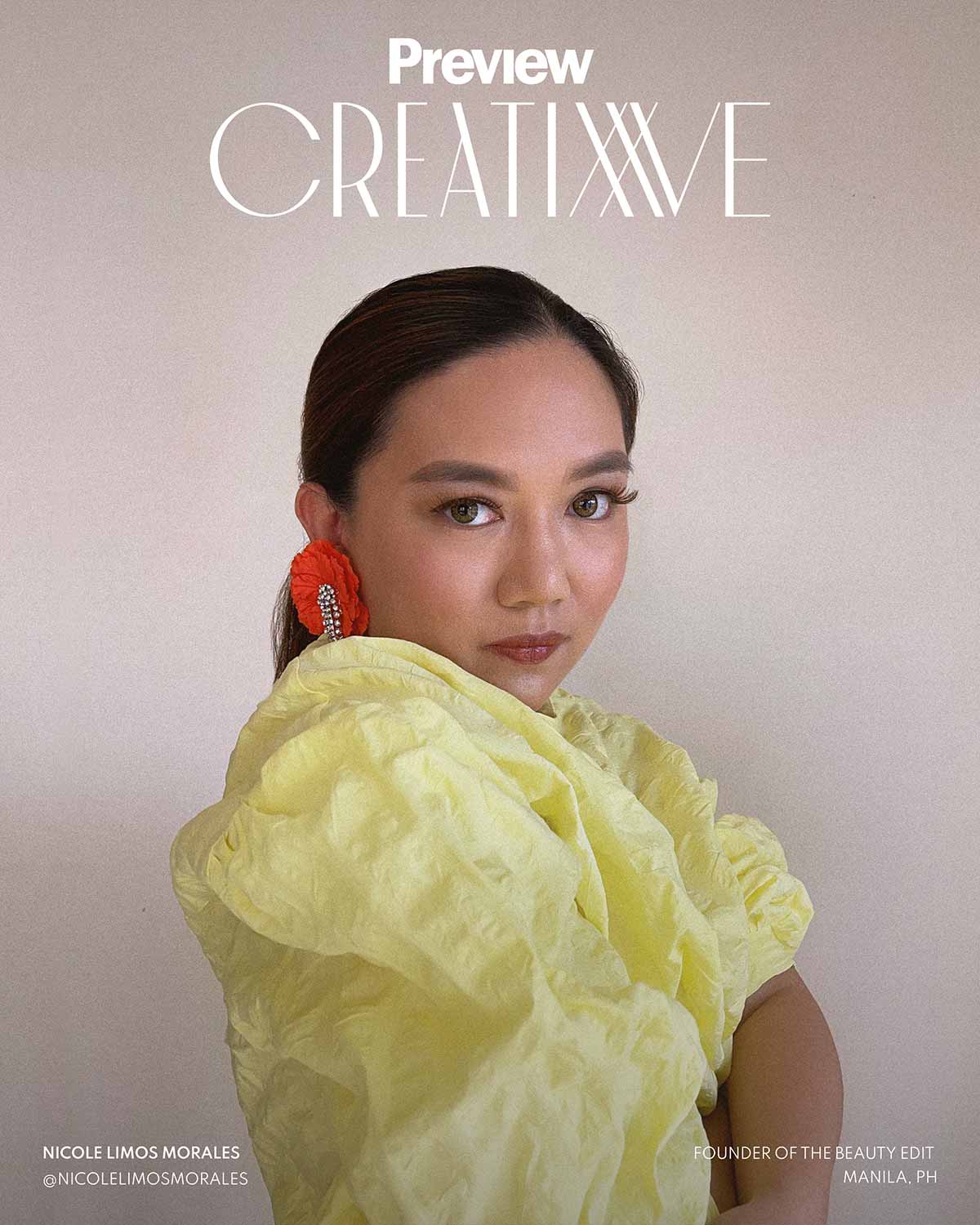 ADVERTISEMENT - CONTINUE READING BELOW
In 2011, Nicole Limos Morales was truly living her dream. Her start as a writer for Manila Bulletin and Sense & Style Magazine led her to work for her dream brand, Town & Country Philippines, as its features and beauty editor. She then became the Managing Editor of the magazine's online arm in 2016. But after eight years with the Summit Media publication, Nicole ended up leaving her dream job to discover a new world of possibilities.
A year later, in 2020, Nicole found a new home online. She launched The Beauty Edit, an Instagram account that aims to fill the gap for high-quality, luxury beauty content for the discerning consumer. It was created to be a fusion of content creation and journalism, told from the perspective of beauty experts, and it soon turned into a haven for beauty enthusiasts and experts alike. Now, The Beauty Edit is a community where over 11,000 followers can come together and have in-depth discussions about everything beauty online. And it was this tight knit community that gave Nicole the opening to bring another new concept to the local scene: The Beauty Edited Box.
Inspired by the beauty boxes from other countries, Nicole decided to take the challenge to make a local version that Filipino beauty lovers can enjoy. This was despite the fact that she was still a one woman team, and have not undertaken something like it before. Still, she made it happen, putting up the website herself, learning how to code, creating the check-out pages, and pitching to the brands she want to add in the box.
The Beauty Edited Box launched the concept with the theme luxury beauty in March 2021, and it was an undeniable success. The boxes sold out in four days, allowing Nicole to do four more boxes after. "It's really well-curated, meaning we don't put in products or brands we haven't tried because we have to vouch for what's in there so we really work with reputable beauty brands," she explains. "Also, I feel like it worked because it's not subscription-based, which gives me an edge to work hard so that the lineup for each drop or theme would be really good."
Both putting up the account and the box were definitely a big risk for Nicole, but it was a calculated one. "I left [publishing] without a plan—all I had was money that I saved up and no other plans, but what I realized that it [taking risks] comes with that uncertainty," says the editor. "But I've realized that when you leave, you take everything with you—the experiences, the knowledge, friendships with colleagues and all the connections. I think it's important to build a very good foundation because that's what'll remain." True enough, her roots as a lifestyle journalist became the perfect base to be able to do the work she does now.
"[Being a journalist] teaches you how to tell stories and ask the right questions, and put all these interviews, ideas, and topics into compelling words that the readers will appreciate and learn from," Nicole adds. "Also, what I learned from The Beauty Edit is that people and brands remember good output. Be so good that people will remember you for the kind of job you do, and not just the title that you're working towards."
ADVERTISEMENT - CONTINUE READING BELOW
Even with all of the challenges keeping up with social media brings, Nicole and her platform stand strong. She was able to build and grow her business amidst a pandemic, after all. "The goal is not to keep up but to be involved. My goal is to always be involved and be part of the industry. In that way, you can knowingly evolve with it. I think it's really about trying to do good work to stay relevant more than anything," she shares. "Real beauty is beyond the products—it's part of history, it always reflects society and what the world is going through now."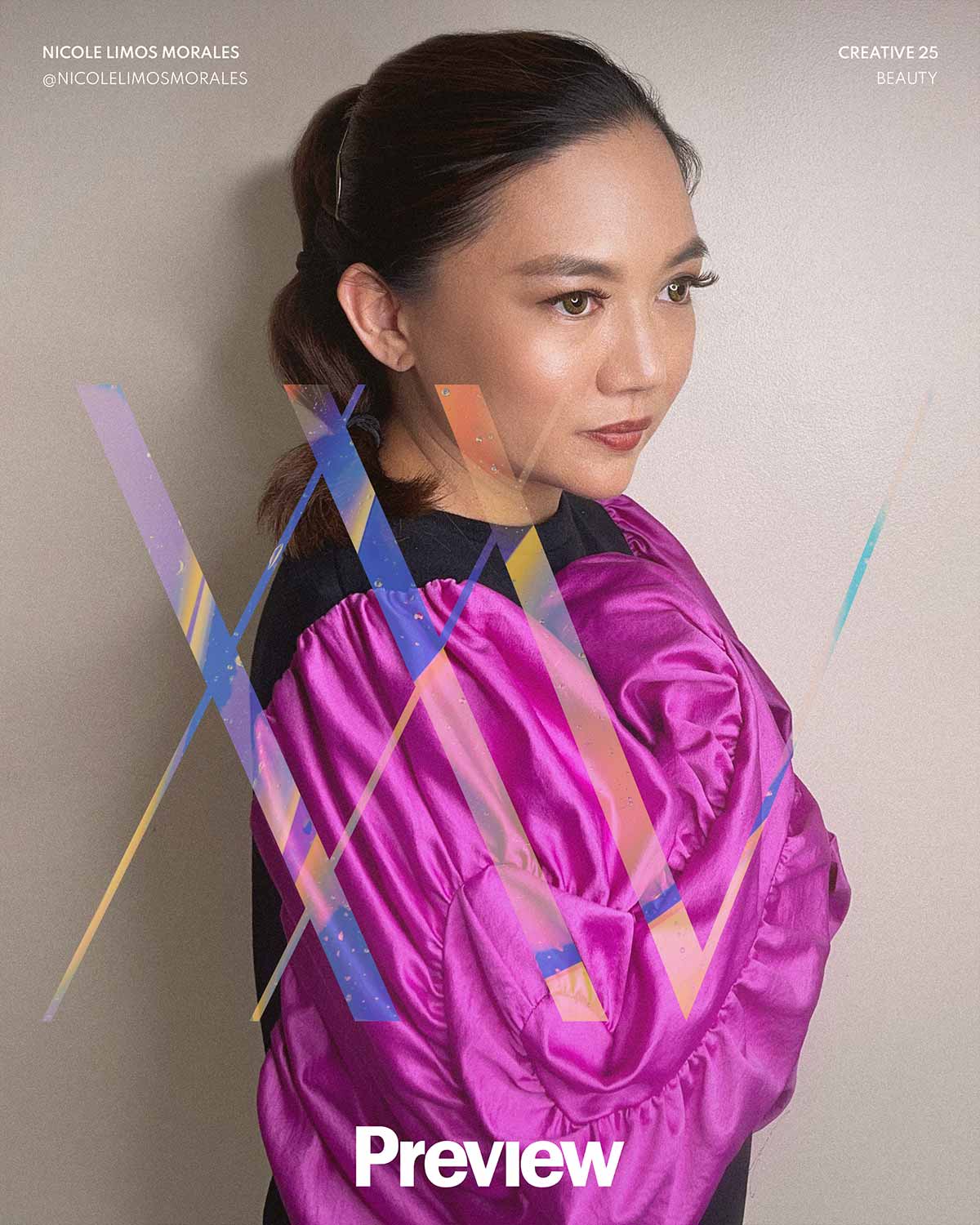 On social media, when you disappear—you disappear. So, how does The Beauty Edit stay relevant and keep up with the trends?
"To be honest, there's a lot less effort to stay relevant when you're actually part of it. Like for me, the goal is not to keep up but to be involved. My goal is to always be involved and be part of the industry. In that way, you can knowingly evolve with it. As a beauty content creator, I've always come to understand how our work is—how our stories, editorial decisions, revisions—fits into a larger narrative whether it's on social or cultural or historical and that alone compels us to do good work. I think it's really about trying to do good work to stay relevant more than anything. Real beauty is beyond the products—it's part of history, it always reflects society and what the world is going through now. Knowing that already helps you be in the know and stay in the know."
What can you say has been your biggest achievement so far?
"Well it's really putting up the Beauty Edit was milestone itself for me. It's my indulgence because I love beauty so much and writing is my passion, but it is also my purposeful work. It's a personal passion that I learned to professionalized. I'm a creative, so what do I know about entrepreneurship? But, I set it up properly from the beginning, thanks to my husband who actually advised me to do that first, to make it legitimate and official, so it's now the Beauty Edit Incoporated officially. It's registered in the SEC. And I was so proud that I was able to do that before the pandemic. I did everything online and it was just actually two months after I gave birth so I was working on papers and things like that.
ADVERTISEMENT - CONTINUE READING BELOW
"Mostly, I work on it myself—the layout, the videos, the collaterals, even the merch. I put up the website myself. I learned how to code. I learned the plug-ins. I did the payment check-outs. I also set up my analytics. Knowing all these things are so helpful when you're an entrepreneur so when you hire people, they can't say that they know better or that they know more than you because you also did it."
Vinas Deluxe - Founder of DeLuxe Wigs PH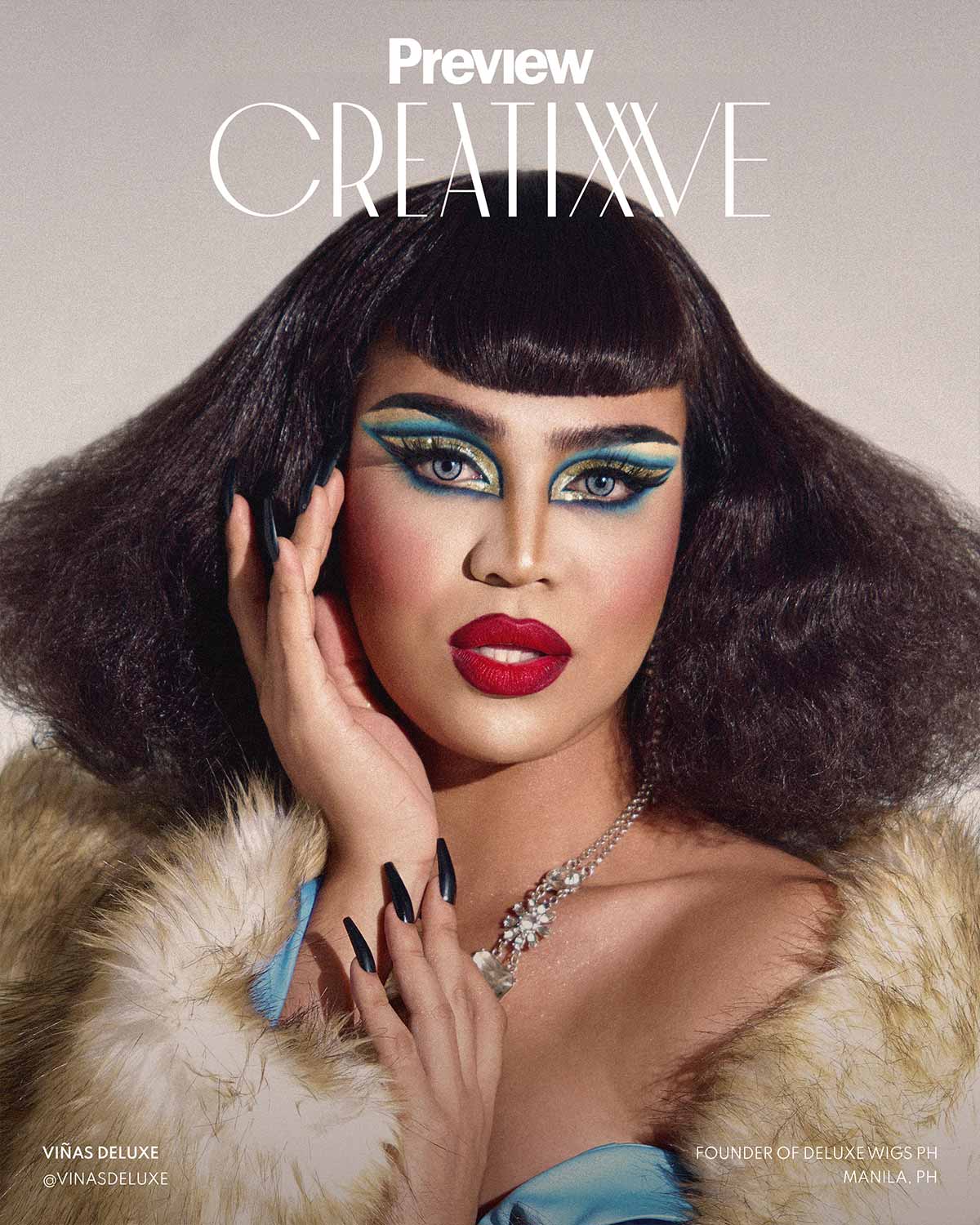 With a love for the power of transformation from the age of six, Viñas DeLuxe has always loved hairstyling. What began as braiding her sisters and classmates' hair, led Viñas down the path to becoming a drag queen, and ultimately creating her own wig brand. "Na-inspire ako sa transformation ng hair kasi kapag ini-istyle mo, kaya mong iba-ibahin," she tells Preview. "Para siyang sculpture, it's a form of art din na kaya mong i-manipulate."
That said, all transformations begin somewhere. Before Viñas founded Deluxe Wigs, she was working as (and still is) a drag queen. Viñas shared that "Princess" was her very first drag name; but it wasn't long until she truly came into her queendom as "Viñas DeLuxe." Especially during the pandemic, when live performances went on an indefinite pause, she was there to help keep the drag scene alive.
Her captivating presence translated beautifully in the online world, and helped many struggling throughout the pandemic, with Viñas as their source of light and laughter. And even more—what was once an endeavor she had to put on hold for college—Viñas' business, Deluxe Wigs PH, blossomed during a time where all hope seems lost. Viñas was able to transform a single wig, into the Deluxe Wigs we know today with over 200 wig styles!
Showing true strength and resilience in the face of adversity, Viñas is a true beacon of light in the drag and LGBTQIA+ communities. She has proven that true beauty can be found not only about embracing who you are, but through pursuing your passion with a cause.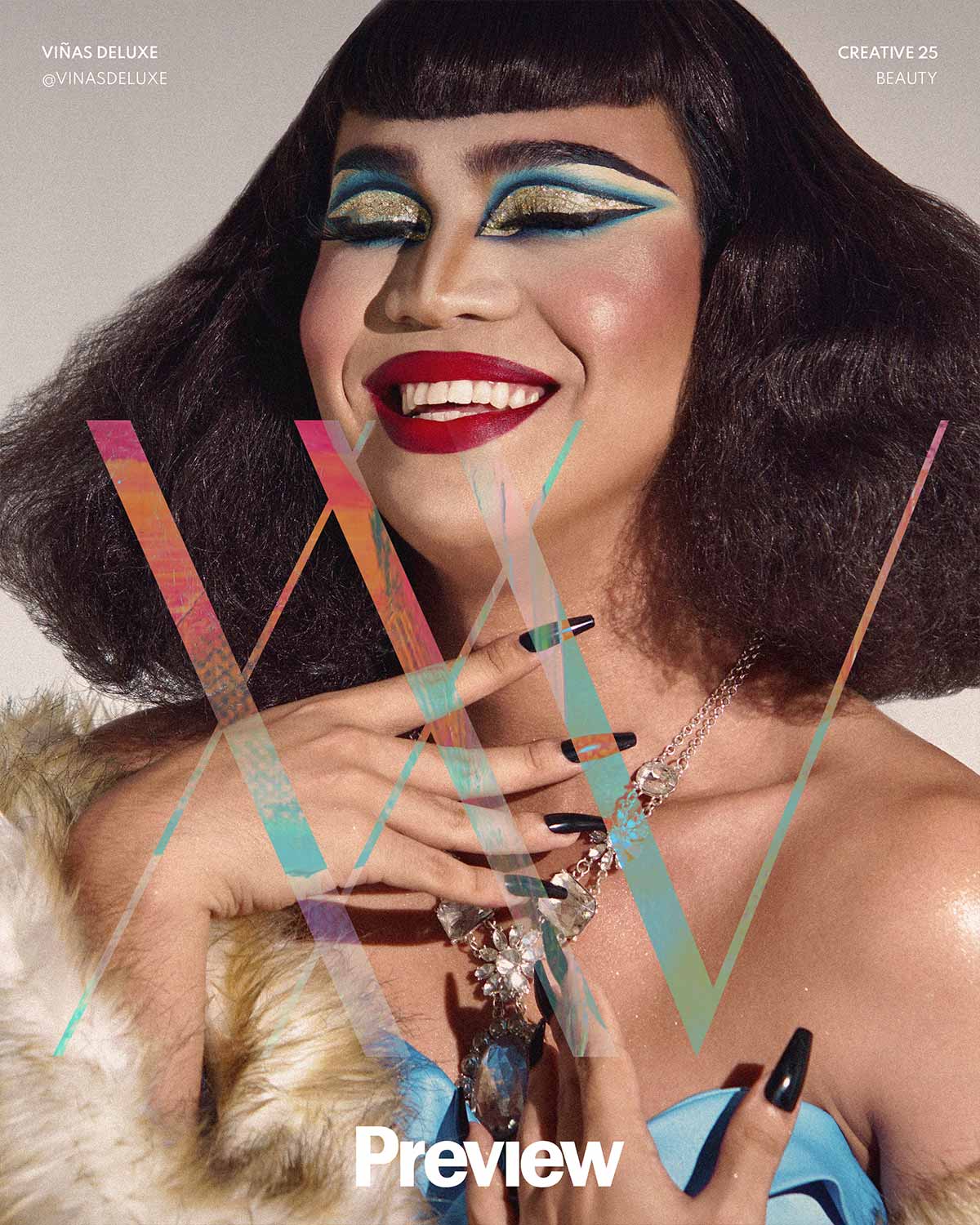 ADVERTISEMENT - CONTINUE READING BELOW
Whenever you experience a creative block, where do you get the inspiration to keep going?
"Kunwari, may nagpapagawa sa'kin ng wig, 'di ako masyadong tumatanggap ng design nila. Gusto ko 'yung design ko kasi ayokong may piniplease na tao. Parang gano'n. Gusto ko kung ano ung kalabasan, 'yon na 'yon, parang gan'on. Kunwari, 'pag nagpe-perform, ayoko masyado 'yung may theme 'yung gabi kasi gusto ko kung ano ung nafi'-feel ko. Mas gusto ko ako muna ung nag-e-enjoy kasi 'pag ako muna ung nag-enjoy, nag-eenjoy din ung nanonood sa'kin. Usually, dati kasi parang namp-please ako ng audience or clients. Kahit gaano kalaki ung kitain ko d'on, ako naman ung hindi masaya sa sarili ko so parang mas gusto ko na lang i-please ung sarili ko."
What do you have to say to any aspiring creatives who want to get started in the same industry as you?
"Practice, practice, practice. Kailangan lang talgang sipagan. Walang nag-umpisa na magaling na agad. Siguro meron pero hindi pa talaga buo. Makikita mo na sa bata 'yan kapag magaling pero kailangan pa rin siyang linisin, ayusin, and magagawa mo 'yon kapag nagpractice ka nang nagpractice."
Preview is now on Quento! Click here to download the app for iOS and Android and enjoy more articles and videos from Preview and your favorite websites!
Related Stories from Preview.ph
Hey, Preview readers! Follow us on Facebook, Instagram, YouTube, Tiktok, and Twitter to stay up to speed on all things trendy and creative. We'll curate the most stylish feed for you!