Admittedly, I am one of those girls who are terribly insecure for having a relatively large face. I know we're all about "loving yourself" this 2020, but it's always been a self-esteem crutch of mine for having chunky (not fluffy) cheeks and a long-ish prominent jaw. Since my face isn't small, I've always thought I look like a thumb—oval-shaped, one dimensional, and baby fat-filled.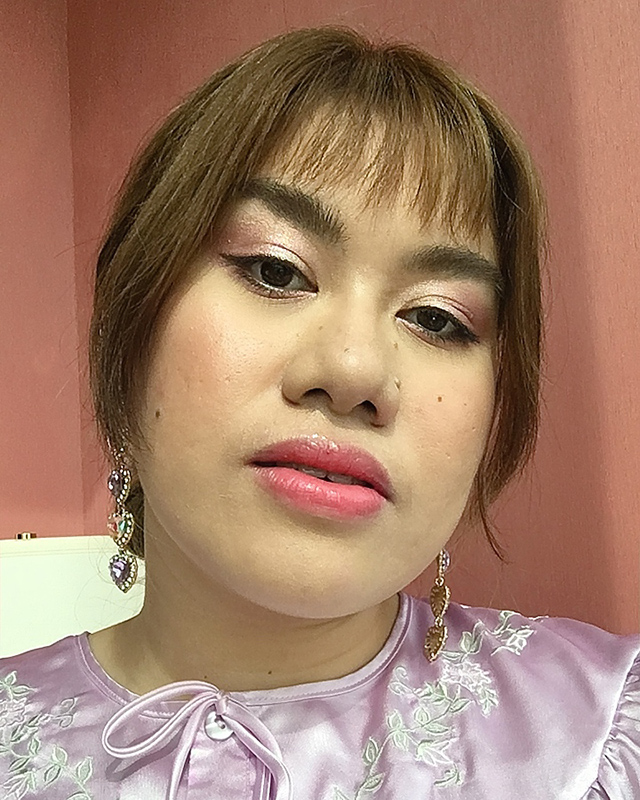 ADVERTISEMENT - CONTINUE READING BELOW
Since high school, I've been shy to take photos of myself—especially selfies. Even if I wanted to join the #10yearchallenge (which I could never push myself to post), I don't have any content that far back to show. Apart from vanity, I'm sure most girls can relate when I say that getting something done to your face has far more emotional and psychological benefits than to simply "look good." So I've always wondered what I'd look like if my cheeks were more contoured and sullen, and if my overall face shape was even the slightest bit smaller. But more importantly, I wondered if it'll actually make me feel better about myself: more confident and less self-deprecating.
Ultherapy was one of the treatments I've been curious to try if ever I wanted a slimmer face. Celebrities like Nadine Lustre, Jasmine Curtis, and Pia Wurtzbach have tried this non-invasive procedure and have had obvious results with no downtime at all! So given the chance to review the treatment at Mecca Aesthetic Clinic and Spa, I could not hide my excitement. Will this be the answer to my long-running insecurity? Will I finally know what it feels like to have Bella Hadid-esque cheeks? And is it truly worth the hefty price? Read on to find out!
CONTINUE READING BELOW
Recommended Videos
What: Ultherayouth Treatment by MECCA Aesthetic Clinic and Spa
Ultherapy is a non-invasive focused ultrasound procedure by Merz Aesthetics that promises to lift and tighten skin for a more "defined" look. The procedure is also known to boost collagen and elastin production by stimulating your skin at its foundational layer. So it actually helps your skin combat aging on a cellular level to visibly reduce fine lines and wrinkles!
Current Condition: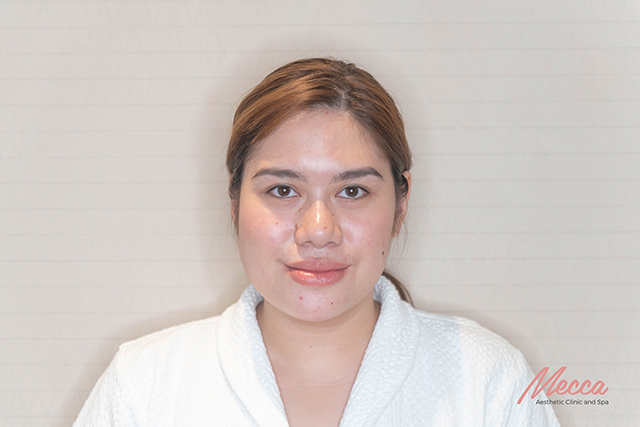 ADVERTISEMENT - CONTINUE READING BELOW
I've always had this oblong-shaped face with full cheeks. It's also not symmetrical. My right side is much bigger and puffier than my left. So I hate smiling with or without teeth (not because I currently have braces) but because I feel like it just makes my face expand and look even bigger. I can say that my head is a little disproportionally large compared to my body, and even at my thinnest, my face never gets gaunt.
I also barely get any of these type of laser or ultrasound treatments done, and only tried getting facials last year.
The Procedure:
I was brought to a room with a day bed and was asked to lie down. Mecca's rooms look a bit like that of a studio room at a hotel and it doesn't feel intimidating or cold at all. The beds also have comforter-like blankets, which make you feel instantly cozy. For MECCA, they started the procedure with the application of a topical anesthetic, in my case it was EMLA. The cream was left on my face for about 45 minutes until it was fully numb, and that was when the actual Ultherapy session started.
ADVERTISEMENT - CONTINUE READING BELOW
Mars Abesamis-Balajadia, CEO of Mecca, personally performed the treatment and talked me through the process. She explained that patients must always look out for the yellow Merz sticker on the machine to know that the treatment is legitimate, since there are a lot of clinics that "claim" they do Ultherapy but actually don't.
ADVERTISEMENT - CONTINUE READING BELOW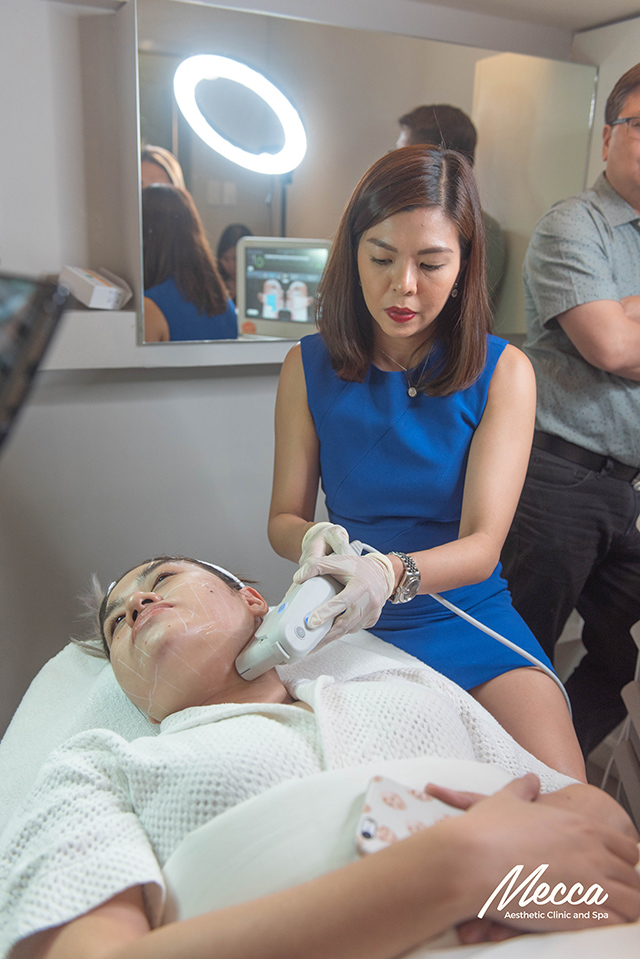 She started by drawing grids on my face with a facial chalk, which guides both the technician and the machine once the ultrasound is performed. Since my cheeks were my problem area, Mars opted to begin the procedure there. Ultrasound energy is shot from the machine onto your skin like this electric pulse. It feels like your being pinched and scratched ever-so-slightly. It also feels a bit hot. This sensation signals that the ultrasound is jumpstarting the collagen production under your skin. She says there is also a minimum number of shots required to achieve visible results. For my procedure, it was a total of 600.
ADVERTISEMENT - CONTINUE READING BELOW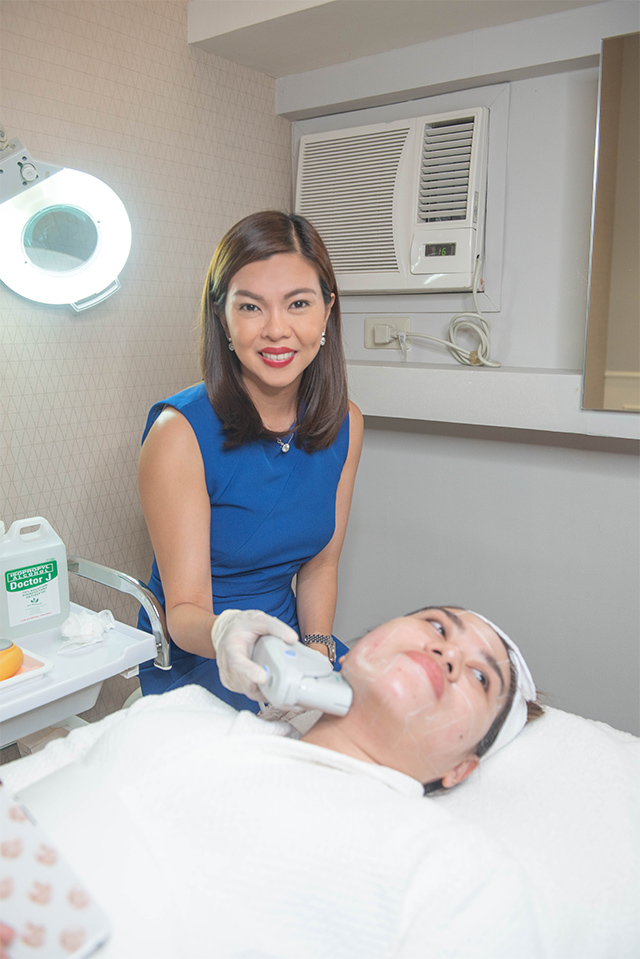 It is common for doctors to work on one half of the patient's face so they could see the initial results. I noticed how one side of my face was instantly lifted and just looked leaps and bounds tighter. While the other half looked saggy and puffy. It was quite shocking!
ADVERTISEMENT - CONTINUE READING BELOW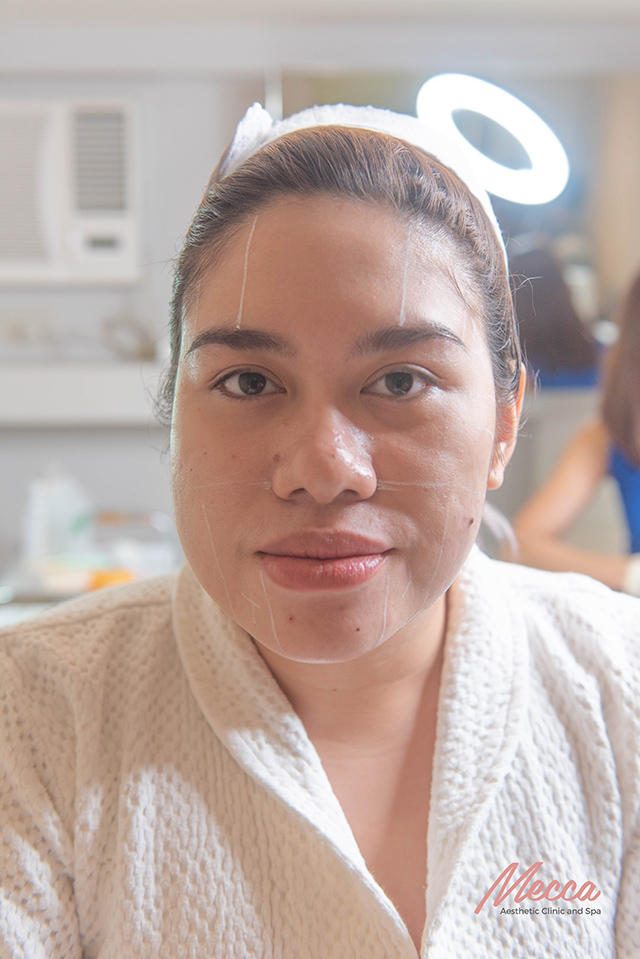 Once we started with the right side of my face, the anesthetic had worn off a little and there was a bit of discomfort during the treatment. Nothing too painful, though. Mars suggested that I get a foot massage during the treatment, which I thought it was a clever idea! My pain tolerance is admittedly high, but for people who fear the slightest sensation of pain, getting a foot massage helps you get through the procedure. The additional foot therapy is a special perk at Mecca since they're also a spa. My overall disposition improved once the masseuse started the massage, and sooner than later I was done.
ADVERTISEMENT - CONTINUE READING BELOW
Conclusion: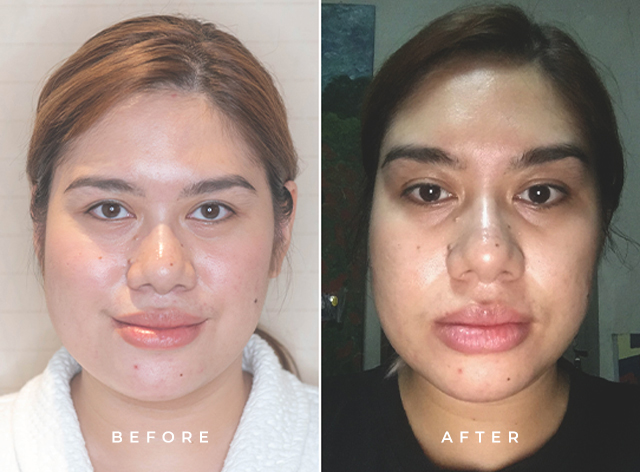 Immediately after, I noticed that my face shape changed quite a bit. I oddly looked younger and had a more distinct V-shape. Though my jaw area felt a little swollen, which Mars of Mecca said is normal and would last for about a week, I was promised to see Ultherapy's actual results in about two to three months.
ADVERTISEMENT - CONTINUE READING BELOW
As I write this, it's been over three months since my procedure (I had it done last October and it's currently January), and what's most visible is that I look younger and "fresh." And believe me, no one would (neither would I) describe me as fresh before in all my 30 years. My cheeks also look more defined even without contour—especially when I smile! Suddenly I have natural shadow under them that makes my face look slightly sculpted. The extra fat around my jaw also lessened, although not drastically gone. But this also made the difference look more natural. Did I mention that these effects last for about a year, too? Talk about a worthy investment!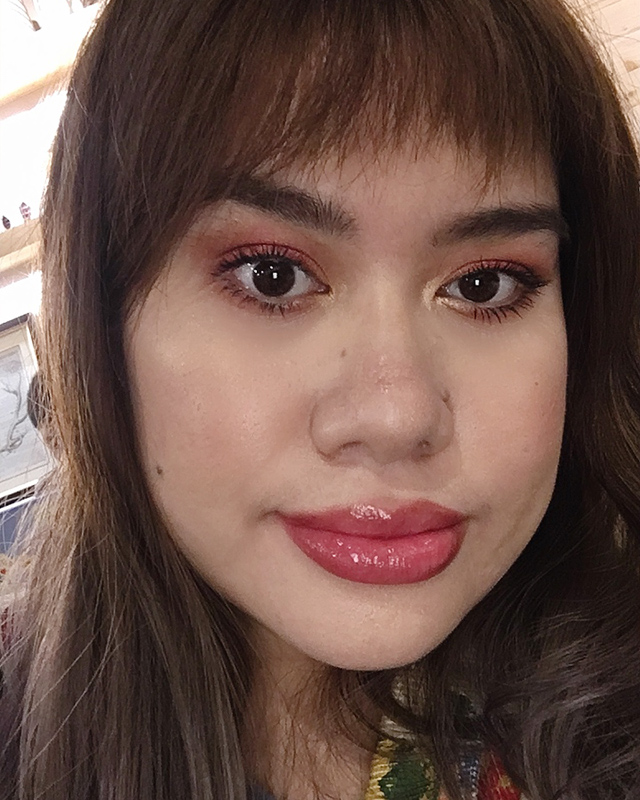 ADVERTISEMENT - CONTINUE READING BELOW
If I didn't tell anyone I had done it, I can easily say I just ate healthier, slept longer, and was less stressed. I honestly got a lot of compliments a month after my treatment. Everyone kept saying I was "glowing" and "blooming," even though in reality I hadn't done anything but Ultherapy and continued on eating what I wanted (milk tea, Cheetos, chocolate, etc!), was busy with deadlines, and barely slept properly.
Overall, I surprisingly feel really good about myself—more confident, simply put. So much more confident in fact that I could proudly take selfies without having the urge to judge myself and over edit my photos. And this might not sound like much, but if you're a girl crippled by image issues and expectations, it's not as easy as it sounds! It did not make me feel like I was more vain or "GGSS" at all, but rather liberated from this looming cloud of insecurity that used to hang above my head. Now, I can go about doing my makeup without having to think so much about transforming myself but simply enhancing myself. So even though it's not a budget-friendly procedure to try, I'd definitely save up to do it again as a form of self-care. Because you do you and what makes you happy, right?
ADVERTISEMENT - CONTINUE READING BELOW
For inquiries you can check Mecca's website here and contact them at (028) 7945036/ 09157576595, or visit them at #238 Tomas Morato Ave, Extension, Quezon City.
Related Stories from Preview.ph



Hey, Preview readers! Follow us on Facebook, Instagram, YouTube, Tiktok, and Twitter to stay up to speed on all things trendy and creative. We'll curate the most stylish feed for you!