You can probably already tell just by reading the title, but I'll go ahead and say it anyway: I am obsessed with all things Korean—K-beauty included, natch. The straight brow, which is one of the most prominent trends in the world of K-beauty, is something that I have long been aspiring to achieve. I've been to countless brow salons in Manila, hoping to leave with arches like Kim Tae Hee's and failing miserably every single time. Finally, I had a light bulb moment: I decided to book a flight to South Korea in pursuit of their famed straight brows! (Okay, that's an exaggeration—I was really scheduled to go, and it just seemed like a brilliant idea to get my brows done there since I'll be in town anyway.)
The Preparation
In preparation for my "brilliant idea," I decided to leave my brows alone weeks before my trip, which meant no waxing, threading, plucking, et al. (In the morning before I went to work, I tamed my bushy brows with a clear mascara—that was pretty much it!) I figured that this way, the brow artist can get a better grasp of my eyebrows' natural arch, which in turn will give me a better chance at the shape I was trying to achieve.
ADVERTISEMENT - CONTINUE READING BELOW
IMAGE Marj Ramos
My "before" photo, which I took in the morning before we left our hotel.
As you can see from my "before" photo above, sparse areas aren't really my concern as my brows are already relatively thick and full. My main issue is that I have naturally arched brows, which makes it difficult to achieve the Korean-inspired straight brow trend. So each time I tried to get it done in Manila, they just followed my natural arch and told me that it would get too short if I pushed for a straight line. As you already know, of course, I wasn't ready to give up just yet.
ADVERTISEMENT - CONTINUE READING BELOW
The Process
After we arrived in Korea, I thought I'd get my brows done on our first day exploring the city. I googled "brow waxing in Seoul" and wounded up with a short list of salons where I could go. We happened to be in Itaewon at that time so I chose The Green Turtle Salon, which was supposed to be in the same area. Navigating, however, was quite an ordeal because the directions we found online were mostly written in Hangul or the Korean alphabet. While searching for the place, we chanced upon Pro Nail Salon, which also offers waxing services. It was already half past eight then, so I thought I'd just wing it.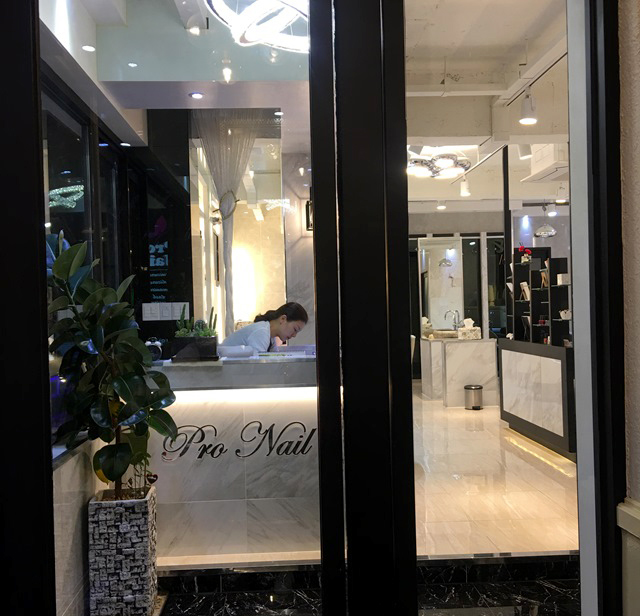 ADVERTISEMENT - CONTINUE READING BELOW
IMAGE Marj Ramos
IMAGE Marj Ramos
When I walked into the salon, I was greeted with a male attendant. They had a list of services available so I basically just had to point to "eyebrow waxing" for him to understand what I wanted done. There were two options: normal (16,000 KRW) and organic (20,000 KRW), although they didn't really ask me which one I preferred. Immediately, I was led to their waxing room where a courteous female brow artist was waiting for me with a smile.
ADVERTISEMENT - CONTINUE READING BELOW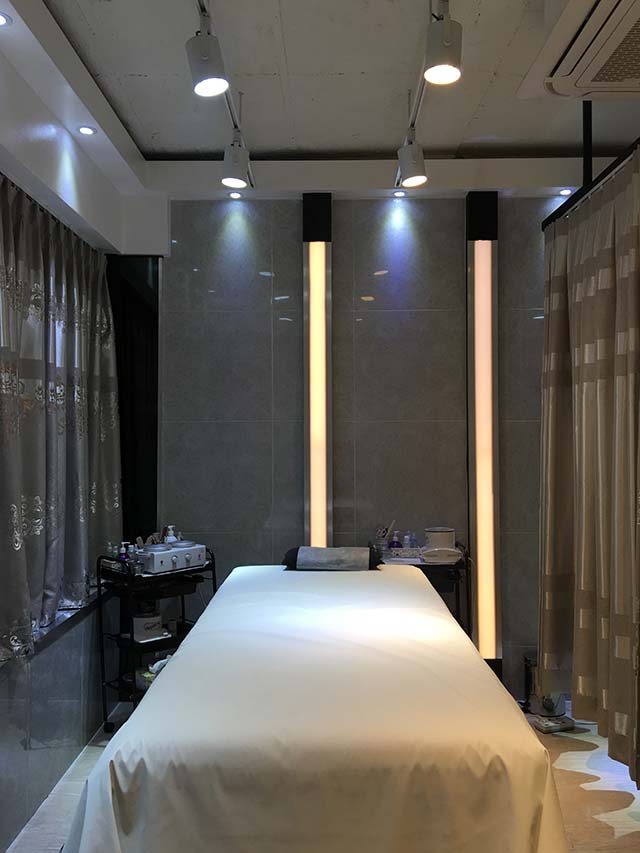 IMAGE Marj Ramos
You'd think there's something special about doing it in Korea, but I'm not going to lie—the process is basically the same as any other brow salons in Manila. The difference, of course, is in the brow artist's #aesthetic—that famous K-beauty aesthetic, to be exact. She asked me before we started, "Just cleaning?" To which, I replied no, then explained that I wanted to achieve Korean-inspired straight brows. She nodded, which assured me that she understood what I was talking about.
ADVERTISEMENT - CONTINUE READING BELOW
First thing she did was to cleanse the area and remove my eye makeup. My eyes were closed the entire time so I couldn't really see what went next, but I can tell she powdered my brows afterwards. I felt the warm wax against my skin shortly after, but the stripping part wasn't really painful. And from what I recall, she didn't trim much hair as well. We talked a bit about K-drama and K-pop (LOL), and the next thing I knew, she was already applying soothing gel on my brow area and handing me a mirror to check the end-result.
The Result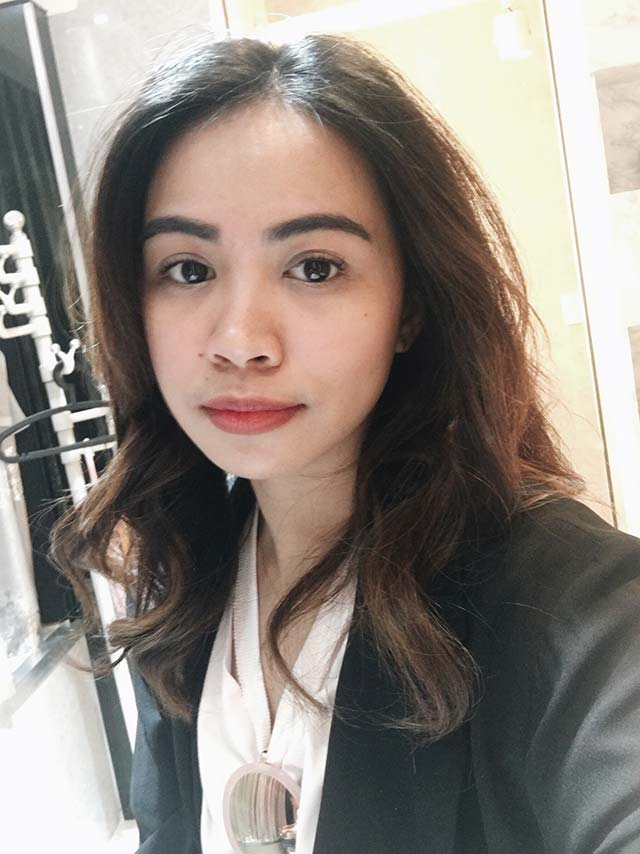 ADVERTISEMENT - CONTINUE READING BELOW
IMAGE Marj Ramos
Selfie right after the waxing session!
As you can tell, my brows are still a bit arched, albeit significantly less unruly. As Juliet (the Korean brow artist) explained, she softened the high points of my brows to make the arch seem less prominent.
The next day, I thought I'd seek a little help from the beauty department. Now that my brows have been groomed by a K-beauty expert, it's time to play with my brow pencil and brow mascara. After all, we all need a bit of makeup magic from time to time. That said, I kept my fingers crossed that I was a lot closer to my straight-brow goals this time around.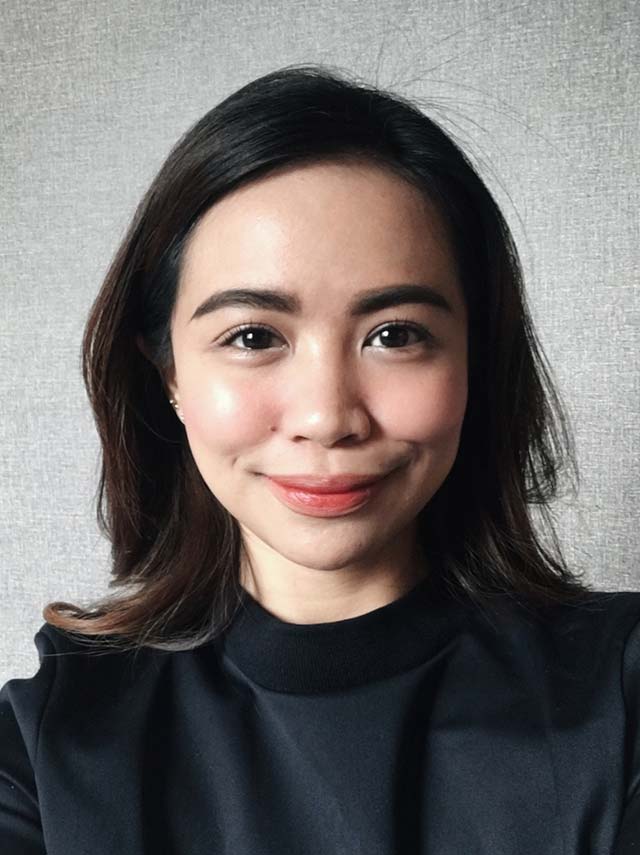 ADVERTISEMENT - CONTINUE READING BELOW
IMAGE Marj Ramos
My "after" pic, post-brow makeup.
The Verdict
The thing is, because I have naturally bushy brows, it's really easy to overdo my brow makeup. I can't afford to be heavy-handed with my brow pencil and I need to make sure I'm only using light, feathery strokes to fill in the gaps. Overall, it wasn't completely the result I was expecting, but I can't say I'm not happy with it. Sure, my natural brow shape didn't magically transform into a straight line—but hey, even Hallyu stars turn to makeup when all else fails, right? And that's not to say it was a failure, mind you.
Now if you're planning to do the same, here are some things to keep in mind:
1. Do your research. As I've previously mentioned, it was a bit of a challenge for me to search for the brow salon I initially intended to go to. It was because of mere luck that I stumbled upon an alternative salon last-minute. To save time, do your research well and decide where you want to get your brows done, then pin down the location so you can easily find it when you get there. (I only looked up waxing salon options when we were already in Seoul, so don't repeat the same mistake.)
ADVERTISEMENT - CONTINUE READING BELOW
2. Grow out your brows. This is the one thing I can confidently say that I did right. If you're planning to get your brows done in Korea, then make sure you prepare for it and that they'll have something to work with by the time you get there—resist the urge to wax, pluck, thread, or shave your arches before your scheduled trip!
3. Be open-minded. We all have our own unique, natural brow shapes to work with. You can't expect the brow artist to give yours a drastic transformation after showing her a photo of Song Hye Kyo or Lee Sung Kyung as your peg. There's a big fat line between brow artists and magicians. That said, achieving straight brows isn't impossible, but you'll have to bend your expectations a little to work with what you have and be happy with it.