Don't get us wrong, we're all for embracing your natural hair texture. However, in the name of having fun with changing up your 'do to match your OOTD, learning how to use a straightening iron to achieve pin straight tresses is, like tying a ponytail, on our list of important skills to have. The sleek effect completes any look with a sexy polish that goes well with any fashion aesthetic.
But first things first, the most important thing to keep in mind is that since this is a style that requires a lot of heat to achieve, you need to learn how to do it properly to avoid damaging your hair. So take all the tips listed below to heart: We've got you covered from picking out the right tool, prepping your hair, and making the style last.
Do Use a Really Good Straightening Iron
While flat irons with a lot of technological features run in the higher price range, we can tell you that the right tool will not only help you straighten out your tresses perfectly, it will also lessen the heat damage.
ADVERTISEMENT - CONTINUE READING BELOW
The newest hair styling tool from Dyson, the Corrale has particularly exciting features. First of all, it's cordless and gives the user 30 minutes of styling time, wire-free. Next, its unique manganese copper alloy plates flex and shape to gather hair as you run the iron through. This means it consistently gives an even amount of tension and heat to straighten strands uniformly. Third, and quite importantly, it has three precise heat settings—165°C , 185°C, and 210°C—and the temperature is measured 100 times a second to ensure that you're getting the same amount of heat with each pass. This also lets you choose the right setting for your hair type: use the lower settings for fine to normal hair, while coarse and curly hair will need higher temps.
We saw a review video that showed that it only took 1 pass of the Corrale to straighten a section of hair, and any expert will tell you that the less times you take the iron to your hair, the less heat damage you'll incur.
TRY: Corrale straightener, P29,500, DYSON, wpi.ph
Don't Use Your Flat Iron on Wet Hair
The effect of applying high heat to wet hair is a lot like boiling it because of all the moisture within the strands. This can ultimately lead to brittle hair and breakage, something you definitely want to avoid.
ADVERTISEMENT - CONTINUE READING BELOW
While blow drying your hair beforehand helps to give you a smooth canvas to work with, towel- and air-drying is fine, too, and will also lessen the amount of heat you apply to your locks. Hot tip, though: After you shower, don't rub your hair vigorously with a towel, because this can create texture. Instead, pat or press it gently in a downward motion to keep strands smooth and sleek. Try using a microfiber towel, too, as this doesn't cause frizz in the way a cotton towel can.
TRY: Towel, P380, AQUAZORB, aquazorb.com
ADVERTISEMENT - CONTINUE READING BELOW
Do Prep Your Hair Well With Products
When you shampoo and condition your hair with products geared towards smooth, straight hair, it sets your hair up for what's to come. It not only protects it, but also facilitates the straightening process. Remember, you'll be passing your hair through a hot iron, so making sure your locks are hydrated will prevent them from drying out and getting brittle.
Spraying on a heat protectant spray onto dry hair or combing in a thermal protection serum while your locks are still damp will help lessen heat damage.
TRY: Keratin Smooth shampoo, P240/330ml; conditioner, P240; serum conditioner, P238; all TRESEMME, Lazada
ADVERTISEMENT - CONTINUE READING BELOW
Don't Do It Randomly, Use the Proper Techniques
Don't worry, you don't need to be a pro, but being systematic and using the right method will help you get the job done quick and right.
First off, section your hair. Part your hair in the middle and divide it into 4 sections. Clip up the sections you'll get to later. Bring the hair you're working on in front of your shoulders, and set it aside when you're done. After unclipping a new section, brush it out before passing it through the iron.
When running the straightener over your locks, make sure to clamp it down 'til you feel the plates touch, but not so hard or you'll get ridges. Run the iron slowly and steadily down the length of your hair. Do not stop at any point because this will create folds, and apply more heat on one part of the hair section. Note: You can pass the iron over your hair 2 to 3 times to get the desired results, but with a good tool and the right temperature, you may only need to do it once.
ADVERTISEMENT - CONTINUE READING BELOW
Do Use a Finishing Product
After all that work, you're definitely going to want your smooth and sleek hair to stay that way. Using post-styling products can help keep frizz from rising up, seal in shine, and keep your tresses straight longer.
Wait for your hair to cool down, and spray on a light-hold hairspray. You could also spray it onto your hands or a nylon bristle brush and run either of these through your hair to get strands well-coated. If your hair is thick or coarse, try using a frizz controlling leave-in conditioner.
ADVERTISEMENT - CONTINUE READING BELOW
TRY: Strength & Shine Flexible Hold Hairspray, P280, DOVE, Watsons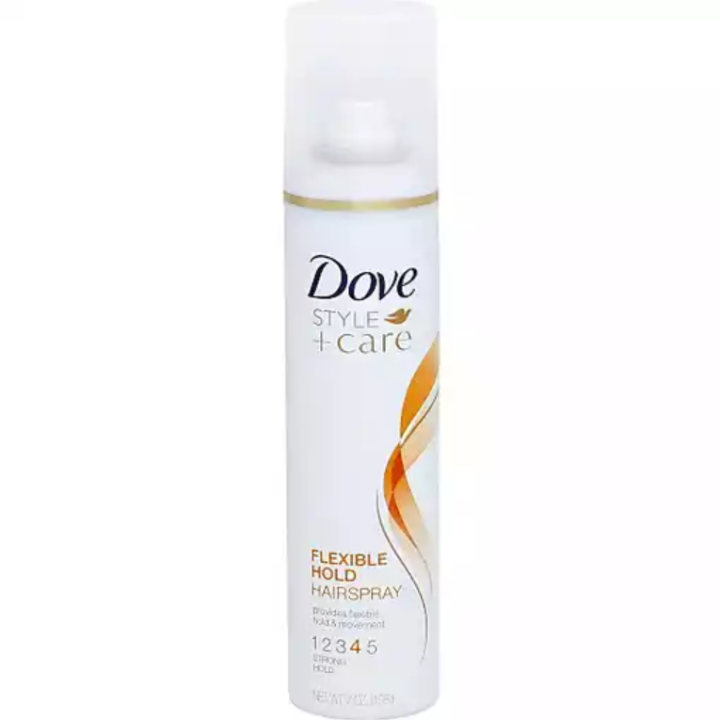 Hey, Preview readers! Follow us on Facebook, Instagram, YouTube, Tiktok, and Twitter to stay up to speed on all things trendy and creative. We'll curate the most stylish feed for you!