To every nail-biter's credit, almost everyone has had a nail biting phase. It's a nervous habit anyone can pick up, and it's not as weird as everyone poses it to be. However, carrying the habit to adulthood could be a little problematic. Your nails might start becoming brittle and grow a little funny, in addition to the amount of germs you might be consuming every time you take a nibble. So before things get worse, do think about quitting!
Believe us, it need not be a complicated process. Jessica Wilson, who recently shared that she, too, struggled with nail biting, is living proof. Below, she tells Preview exactly how she quit.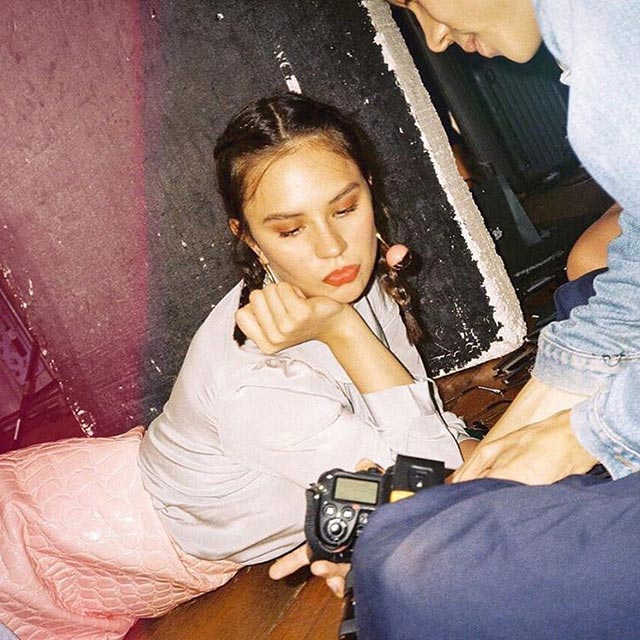 ADVERTISEMENT - CONTINUE READING BELOW
IMAGE INSTAGRAM/jessicadiazwilson
"I've forever been a nail biter and had the hardest time getting myself to stop," she starts. "No matter how embarrassed I used to be of my nails, I couldnt get myself to quit. It was sort of a mindless habit I had."
The habit eventually became one of her insecurities. "In photo shoots, I'd be so nervous when they asked for hand shots. In conversations about nails, which somehow always happen, I would slowly slip away."
But around two years ago, her accidental "rehab" happened. It started after a long hospital stay, where she was confined for being diagnosed with dengue fever. "I was so weak [at the time] that I couldn't even bite my nail if I wanted to." When she got discharged after a week, she immediately noticed how much her nails had grown.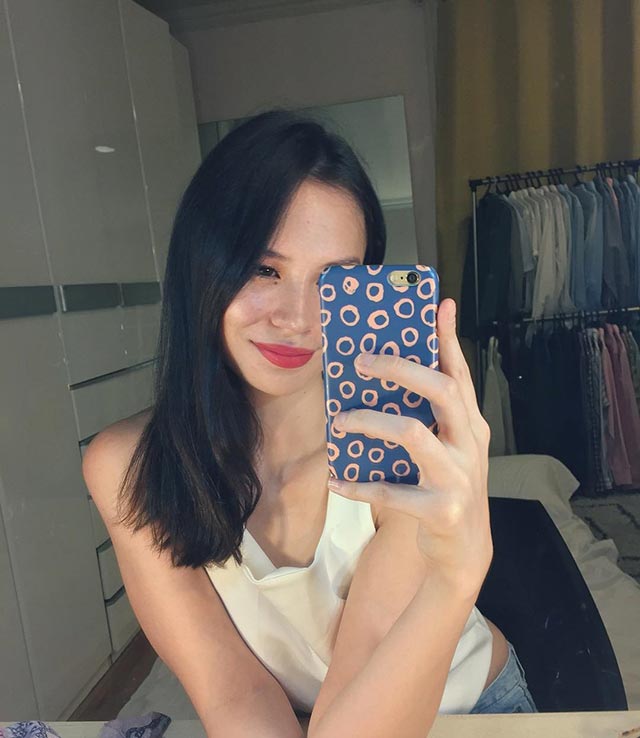 IMAGE INSTAGRAM/jessicadiazwilson
"It was so hard to get it to that stage/length so I really tried to control myself to not bite and grow them more," Jess continues. At that point, she was so determined to stop that she went to a nail salon to get acrylic nails. This created a tough, protective layer over her nails that are difficult to bite through. "When they removed the acrylics two weeks later, my nails were finally long and pretty for the first time. It was so exciting!"
See? You don't have to be hospitalized to quit, though! Here, Jess spills a few hacks that have since worked in keeping her nails clean and nibble-free:
1. Get regular manicures.
"Since [I quit], I've been doing regular cleaning and manicures to stop myself from fussing with my nails. It's [also] easier to control the biting when you can appreciate how pretty they look," Jess explains. The guilt that comes with ruining your expensive manicure will eventually take its toll on you. Maybe you can try on acrylic nails like Jess did!
ADVERTISEMENT - CONTINUE READING BELOW
2. Carry a nail file or clippers around with you.
"[This will] stop you from nibbling off and adjusting the length yourself." Your teeth are terrible nail tools anyway.
3. Look into supplements.
If you've been a serial nail biter for a long time, it's likely that your nails have weakened overtime. Supplements, in addition to proper nail care, will help you recover. "I take Biotin supplements to strengthen my nails since they're brittle," Jessica shares. Biotin, or Vitamin H, along with Iron and Zinc supplements are fairly common for helping nail strength.
Good luck!
Related Stories from Preview.ph
Hey, Preview readers! Follow us on Facebook, Instagram, YouTube, Tiktok, and Twitter to stay up to speed on all things trendy and creative. We'll curate the most stylish feed for you!