Let me just put this out there: I love makeup. I've loved makeup since I was 16, fresh out of high school with a newfound freedom to wear lipstick and bright pink blush without my professors batting an eye. Back then, I would spend most of my spare time watching all kinds of beauty videos on YouTube. I'd save up my allowance to purchase all the latest releases, (much to my mom's dismay) adding more products to my growing collection.
The two things I would always splurge on were lip products (I was head-over-heels in love with matte liquid lipsticks) and foundation. I understood how a good base was the key to a flawless finish, so that was where most of my money went.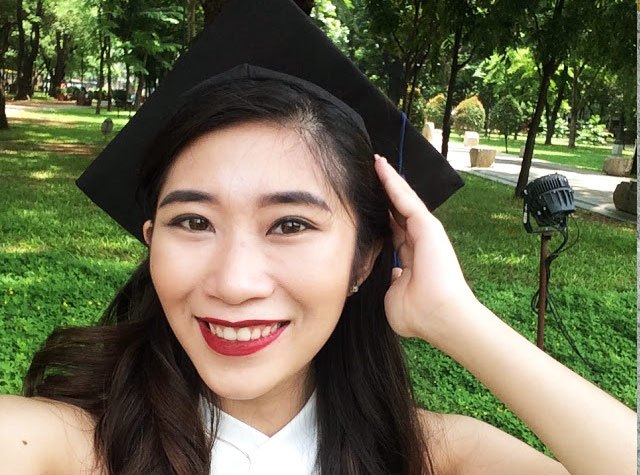 IMAGE Kyla Paler
Taken during my college graduation, June 2016
But while I took note of which products were best suited for my oily-combination skin, actually taking care of my skin was never the priority. I would remove my makeup off with a makeup wipe and use a face mask every now then, but that was it. I dismissed my acne and breakouts as normal for a teenager (not to mention, a student commuter in Manila) and would just resort to a power duo of full-coverage foundation and concealer.
ADVERTISEMENT - CONTINUE READING BELOW
To be fair, my acne wasn't that bad, but I'd never go a day without at least one or two zits popping up on my face. My T-zone is very oily, while the crevices of my nose are dry and dotted with stubborn whiteheads and blackheads. Foundation, concealer, and powder would often cling to those areas, which would bug me all day. Still, I ignored the underlying issue and continued piling on more foundation to try and cover them up.
Fast forward to last year, I was scrolling through my Instagram feed when I came across my favorite YouTube star and EM Cosmetics founder Michelle Phan's post about her journey of going foundation-free. My initial thought was, "How??" I couldn't leave my house without some sort of coverage, let alone go to events for work and mingle with people without feeling self-conscious with my acne.
But then, I started watching her previous videos before she left YouTube and noticed how good and healthy her skin looked. She also had several videos about beauty oils, homemade scrubs, and proper ways to cleanse your face. That's when I started researching more about rejuvenating the skin and skincare in general. From there, I decided to start small and skip using foundation, but I didn't even last a week without reverting back to my trusty bottle.
So I decided to create a proper skincare routine, instead, to help treat the issues I've had for years. I found my way to the drugstore and began learning about the ingredients of certain products. Since oily and clogged pores were my main issues, I looked for mild facial cleansers that wouldn't clog my pores. The cult-favorite cleanser from Cetaphil was my first choice. This would bring moisture back to my face rather than strip off my oils and make my skin prone to dryness. I also purchased an oil and alcohol-free makeup remover, Garnier's Micellar Cleansing Water, to remove all the dirt and excess makeup on my skin.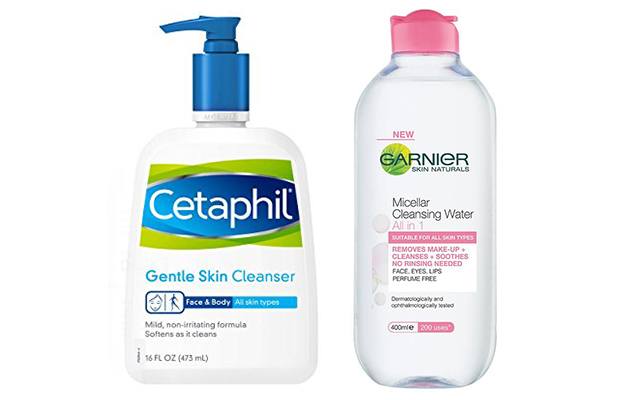 IMAGE Cetaphil, Garnier
CETAPHIL Gentle Skin Cleanser, Watsons; GARNIER Micellar Cleansing Water for Sensitive Skin, P299, Watsons
Related Stories from Preview.ph
The next step was to address my whiteheads and blackheads. During my research, I came across a clinical skincare and affordable brand called The Ordinary. I used the guide on their website to find the best products for my skin type, and my recommendations were the Niacinamide 10% + Zinc 1% to reduce the appearance of skin blemishes, congestion, and to balance visible aspects of sebum activity; the Salicylic Acid 2% Solution to exfoliate the inside walls of pores; and the 100% Plant-Derived Squalane to prevent the ongoing loss of hydration that impairs dermal suppleness.
ADVERTISEMENT - CONTINUE READING BELOW
IMAGE Kyla Paler
THE ORDINARY Niacinamide 10% + Zinc 1%, P740; Salicylic Acid 2% Solution, P550; 100%Plant-Derived Squalane, P730, Beautymnl
It was finally on one vacation when I ditched foundation altogether. I was in Siargao for about a week and forgot to bring my trusty bottle of foundation. I figured I wouldn't need it anyway since I'd be at the beach and spending my days island hopping. While I was there, though, I continued my usual skincare routine in the morning and evening, and after a few days, I noticed a drastic difference with my complexion. I wasn't as oily, my whiteheads and blackheads were almost completely gone, and for the first time in a long time, I didn't have a pimple. Plus, the usual tiny congested bumps on my nose were non-existent, and my skin looked, well, glowing.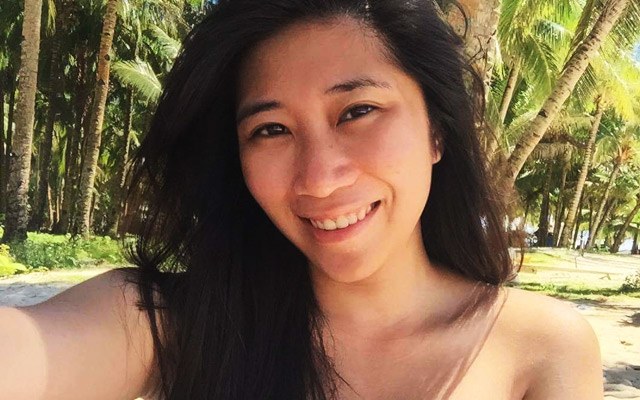 IMAGE Kyla Paler
A foundation-free selfie taken in Siargao, 2017
When I got back to Manila, I officially dropped foundation from my usual makeup routine. I don't have any known allergies, but I realized that maybe my skin was also sensitive to some ingredients commonly used in foundations. I focused on equipping my arsenal with more skincare products.
I scouted K-beauty stores for face masks to use every Sunday to help relax my skin before the Monday grind. A few of my favorites include Innisfree's It's Real Squeeze Masks for a moisture-boost and Skinfood's Hydro Fitting Snail Mask for extra hydration. 2017 is also the year discovered the wonders of exfoliation, particularly that of Lush's Mask of Magnanimity and what is probably the most buzzed about mask right now, the Aztec Secret Indian Healing Clay.
It wasn't just me who noticed the difference. My co-workers and my family began complimenting my skin, too. But don't get me wrong, I'm not saying people should stop using foundation altogether like I did. This is just what worked for me and what personally makes me happy and more comfortable with my skin. I still love makeup; I still get a kick out of using blush, highlighter, brow products, and everyting else. But now, I'm just a lot more keen on investing in products that will benefit my skin in the long run.
Now, it's been over six months since I touched a bottle of foundation, and my skin honestly never felt and looked better than it does now. I've read so many stories online on why skincare is important, but I never truly understood what they meant until I tried it out for myself. More than my physical appearance, the self-esteem I gained since I started caring more for my skin has been incredible.
ADVERTISEMENT - CONTINUE READING BELOW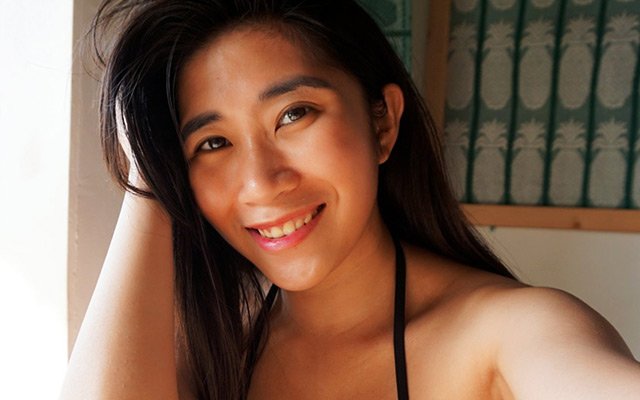 IMAGE Kyla Paler
Officially foundation-free for over half a year!
All that said, whether you decide to go foundation free or not, ease into taking better care of your skin. Trust me, you'll be amazed with the results. And as Michelle would always say at the end of her old YouTube videos, "Good luck!"
Hey, Preview readers! Follow us on Facebook, Instagram, YouTube, Tiktok, and Twitter to stay up to speed on all things trendy and creative. We'll curate the most stylish feed for you!