In today's society, it's always so surprising when women have a baby in their late 30s or in their 40s, medically calling their experience as "geriatric pregnancy." But whether it's circumstance or choice, giving birth later in life is a decision that only a woman can weigh for herself.
So, the next time people give you the side eye about your late pregnancy, warn you against being a mother over the age of 40, or remind you of your "biological clock," here are some local celebrities that will remind you that timelines aren't always the same for everyone. Scroll on and see how it worked out for them.
6 Celebrities Who Embraced Getting Pregnant After 40
1. Phoemela Baranda
In 2020, Phoemela Barranda announced in an exclusive interview with Preview that she was pregnant at 40 years old with her partner and race car driver, Jason Choachuy. She reveals that they have planned for this pregnancy, sharing, "I've always wanted another child, and my partner [wanted one] as well– it's his first, she said."
ADVERTISEMENT - CONTINUE READING BELOW
Phoem was only 19 years old when she gave birth to her first child, Kim. She admitted that she couldn't fulfill the role of a mom back then because she was still very young and her career was still on the rise. She said, "The only difference is that I'm more mentally prepared [for this pregnancy] but [I feel the] same amount of excitement and love especially that my partner and Kim are beside me for support." Even if she has already been pregnant before Phoem still felt nervous yet ecstatic to experience it all over again. "To be honest, I have some anxieties. It has been years since my last pregnancy, but I'm more than happy to enter this new chapter," said the TV host.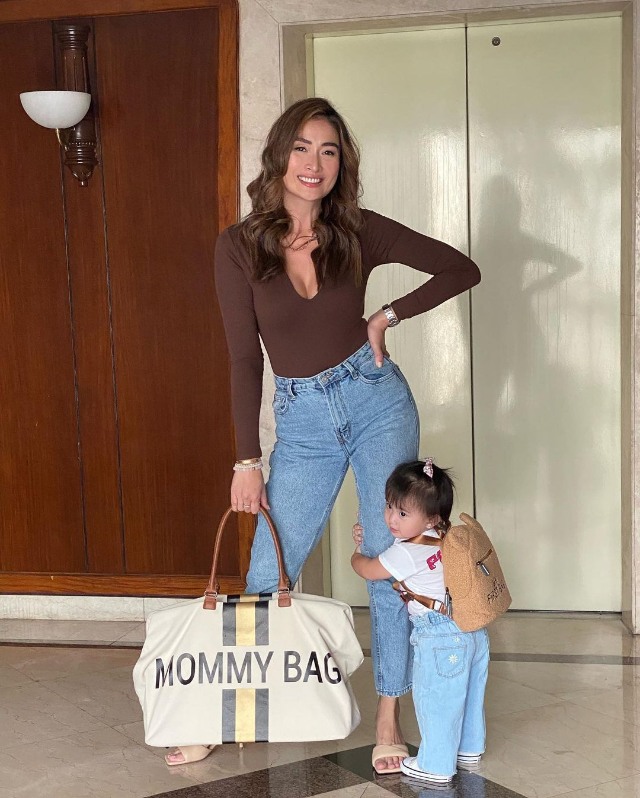 ADVERTISEMENT - CONTINUE READING BELOW
Recommended Videos
2. Iza Calzado
On the day she turned 40, Iza started her day by announcing that she's with child. In her Instagram post, she admitted that having kids is something she always wanted in the future, but not right away. Still, she is very happy and is welcoming motherhood with open arms.
The actress stated, "In my forty years I have come to discern when God is steering me to a different direction. A path I may not have thought of yet it always turns out to be the best for me. So now, I surrender to his will with no resistance." She also added "You will give me THE WHY, THE PURPOSE, THE DIRECTION in life, and I embrace you in my life as we build, along with Ben — your dad, a FAMILY," she said.
She adds, "Life does begin at 40. Simply put, your life begins as your mother turns forty. To know that life is growing inside me is great miracle. You are my miracle. You are my guiding light. Thank You, Lord, for the most beautiful birthday gift. Our ABUNDANCE."
ADVERTISEMENT - CONTINUE READING BELOW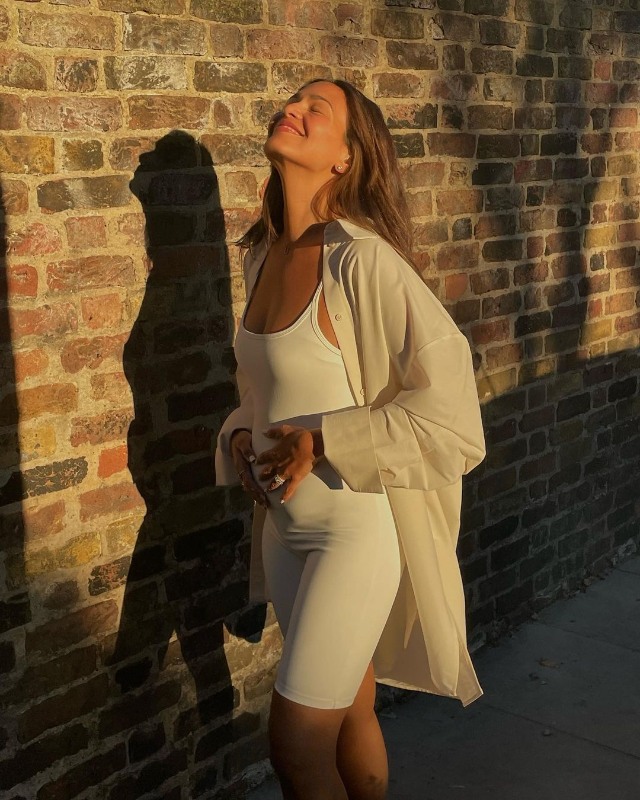 3. Miriam Quiambao
Not only did Miriam give birth in her 40s, but she gave birth twice when she was 43 and 46 years old. After marrying author Ardy Roberto in 2014, they both found out that they were both "partly infertile," that's why when she was blessed with two babies in her 40s, she calls her children miracles. She revealed in a newspaper interview that she has Antiphospholipid syndrome (APS or commonly known as Hughes sydrome), an autoimmune syndrome that increases the risk of blood clots. It causes women to have pregnancy complications, often detrimental to both the baby and mother.
ADVERTISEMENT - CONTINUE READING BELOW
For her second pregnancy, the former beauty queen admitted to two failed in-vitro fertilization (IVF) procedures. She shared, "We actually reached the implantation, but it failed. Out of 11 eggs, there were seven eggs that were successfully inseminated, but only one developed into a (five-day embryo) which was implanted in my womb but it was not successful." She continued, "Sabi namin, baka naman plano ni Lord natural. Ganun na nga ang plano ni Lord so that the glory will be His."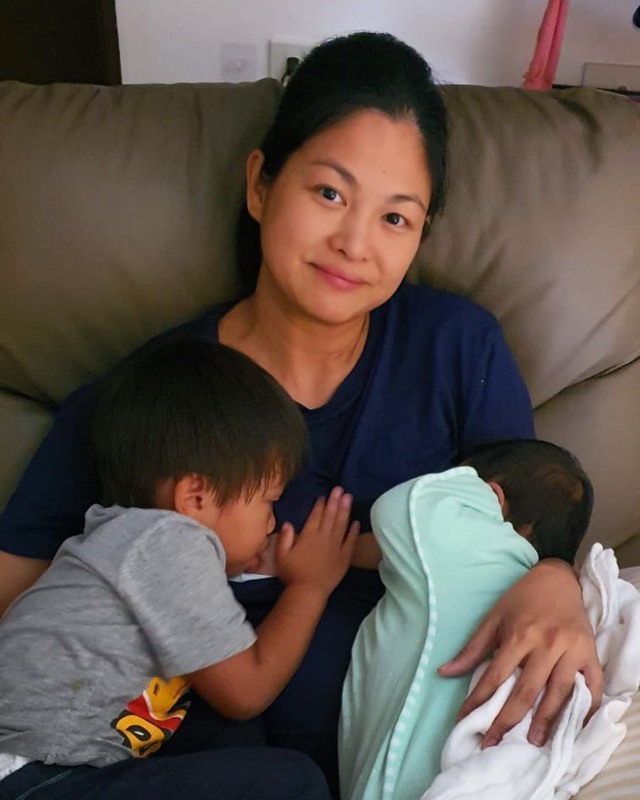 ADVERTISEMENT - CONTINUE READING BELOW
4. Aubrey Miles
In 2018, 40-year-old Aubrey Miles was blessed with a baby after years of trying. With her long-time partner and now-husband Troy Montero, they announced on Instagram her pregnancy by uploading a teaser poster titled "The New Roommate." She posted it with a caption that says, "Coming 2019. We are so excited… another baby…. yahoo! I wonder if it's gonna be a boy or a girl. Either way it doesn't matter to us we will love and protect this blessing with all our love. See you soon!"
In a separate post, she said, "Being pregnant is something I've been looking forward to after 10 years. I truly love being pregnant and feeling what was going on inside my body plus watching it change. I am on my [fifth] month and I can fee her moving and doing some karate moves," the actress expressed. On December of that year, they welcomed their first baby girl, Rocket.
ADVERTISEMENT - CONTINUE READING BELOW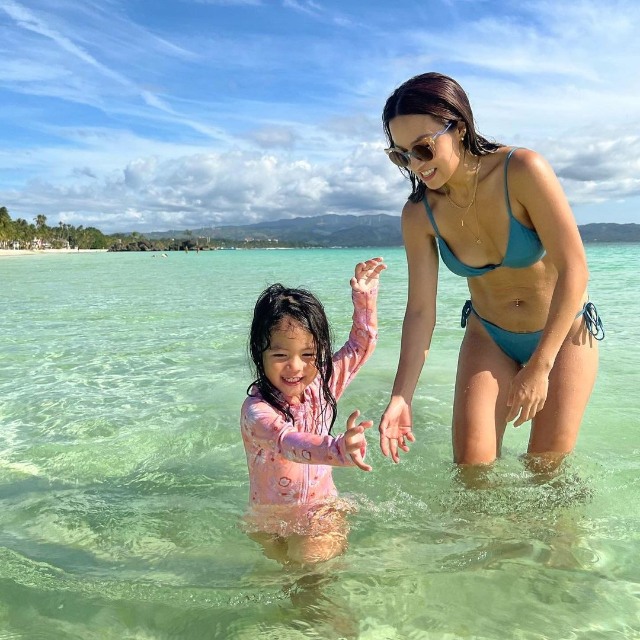 5. Regine Tolentino
Regine Tolentino was 41 when she gave birth to her youngest daughter, Rosie Rignee. In an email interview with PEP, Regine revealed she didn't know she was pregnant until her fifth month. She expressed, "I didn't know about this pregnancy until almost the end of my 2nd trimester because I have been irregular for many years." It has also been 19 years since her last pregnancy, she never thought that this could happen again. Regine was going on trips, doing her usual workout, and was very hands on with her business during her first trimester.
ADVERTISEMENT - CONTINUE READING BELOW
It was a challenging moment towards giving birth because it was the height of the pandemic. And when Rosie was welcomed, she had to be confined in the hospital due to pneumonia. "I remember crying non-stop every day," she said. "Just from the time and anxiety of being separated from her at her most vulnerable time and the thought of her being alone and sick, was really heartbreaking for me as a 'new' mom." Fortunately, things got better and baby Rosie is healthier than ever.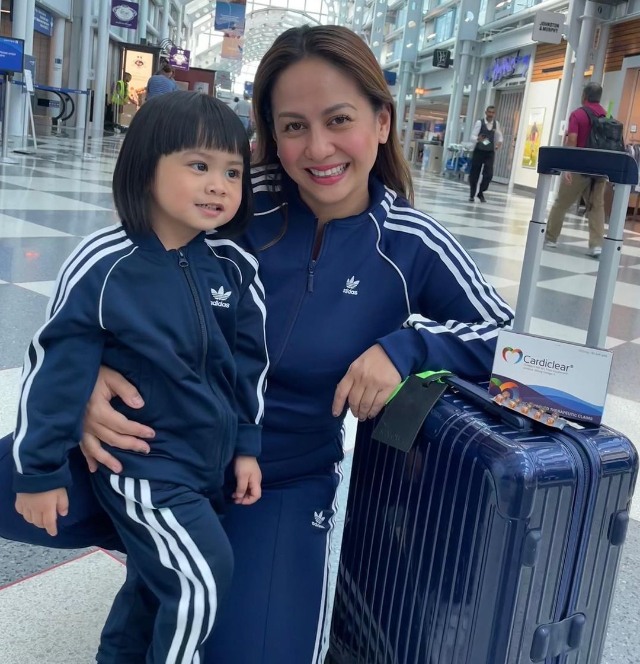 ADVERTISEMENT - CONTINUE READING BELOW
6. Pokwang
At 44 years old, Pokwang announced in a newspaper interview that she was pregnant with her second child, Malia, with her estranged husband Lee O' Brian. She loved the idea of getting pregnant again she said, "Of course, we prayed hard for it. My prayer was like, 'Lord if you grant my wish then thank you if not it's perfectly okay.' He gave Malia to us. At my age, she is truly a miracle!"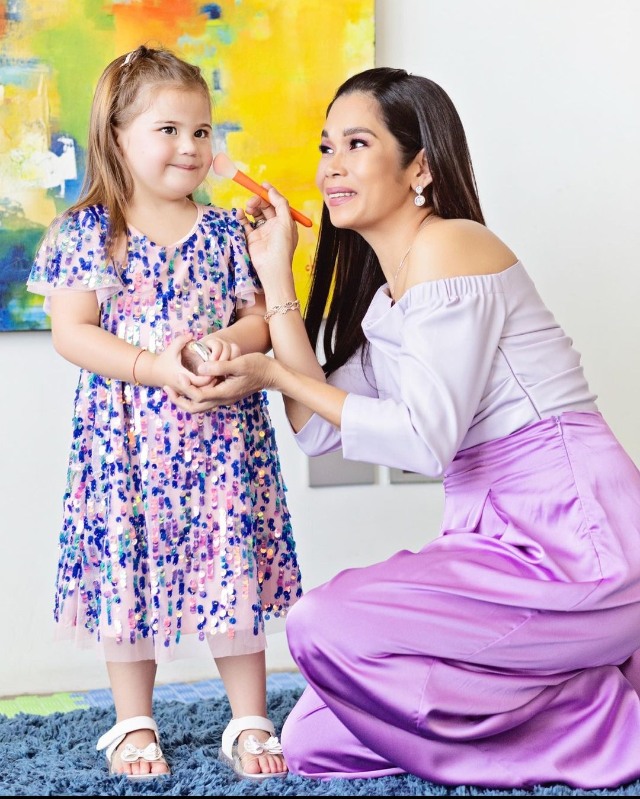 ADVERTISEMENT - CONTINUE READING BELOW
Preview is now on Quento! Click here to download the app for iOS and Android and enjoy more articles and videos from Preview and your favorite websites!
Related Stories from Preview.ph
Hey, Preview readers! Follow us on Facebook, Instagram, YouTube, Tiktok, and Twitter to stay up to speed on all things trendy and creative. We'll curate the most stylish feed for you!