Yes, we know—to many, brown is considered basic. But that doesn't necessarily mean that it's boring! In fact, brown locks can bring out your natural features, and that includes your beautiful skin tone.
Many of our lovely morenas struggle with finding that perfect hair color to emphasize their sun-kissed glow. But we're here to tell you that even the subtlest, most natural changes can help make your tan skin pop. If a barely-there look that packs a punch sounds like your thing, then look no further than our list!
How to pick a hair color for your morena skin
An important factor to consider when deciding on your next dye job is what features you want to highlight. If you're morena and proud, then you'd probably want a color that'll bring all eyes onto your beautiful skin tone.
The key to that is to add contrast. This means choosing a hair color that's either darker or lighter than your skin tone. This is why pale skin looks even brighter when paired with darker hair. The same principle applies to morenas—a hair color that contrasts against your skin tone will highlight its brilliance.
ADVERTISEMENT - CONTINUE READING BELOW
But you must remember to be careful with your chosen color's undertone. To keep the contrast, opt for a color with a different undertone from your skin. For example, if your skin has a reddish undertone, then avoid red-toned colors such as copper brown. Picking colors that are too similar to your skin will destroy contrast and make your morena skin look lackluster, which we don't want.
Why go brown?
Brown is one of the most low-maintenance, low-damage, and easiest to match hair colors. It is a natural hair color that most of us Filipinos have, which makes it a great regret-free hue. With the right choice of shade and tone, it can drastically switch up your look without being too extreme of a change.
Below, we've collected a variety of different brown hair colors for morenas. Scroll through the pictures and pick one that'll suit your tone and taste!
10 Brown Hair Color Ideas for Morena Skin
1. Matte ash brown
This matte ash brown hue features a cooler tone of brown, which means it'll look especially great on cool-toned morenas. It's one of the subtlest colors on our list, which makes it a great choice for hair dye beginners!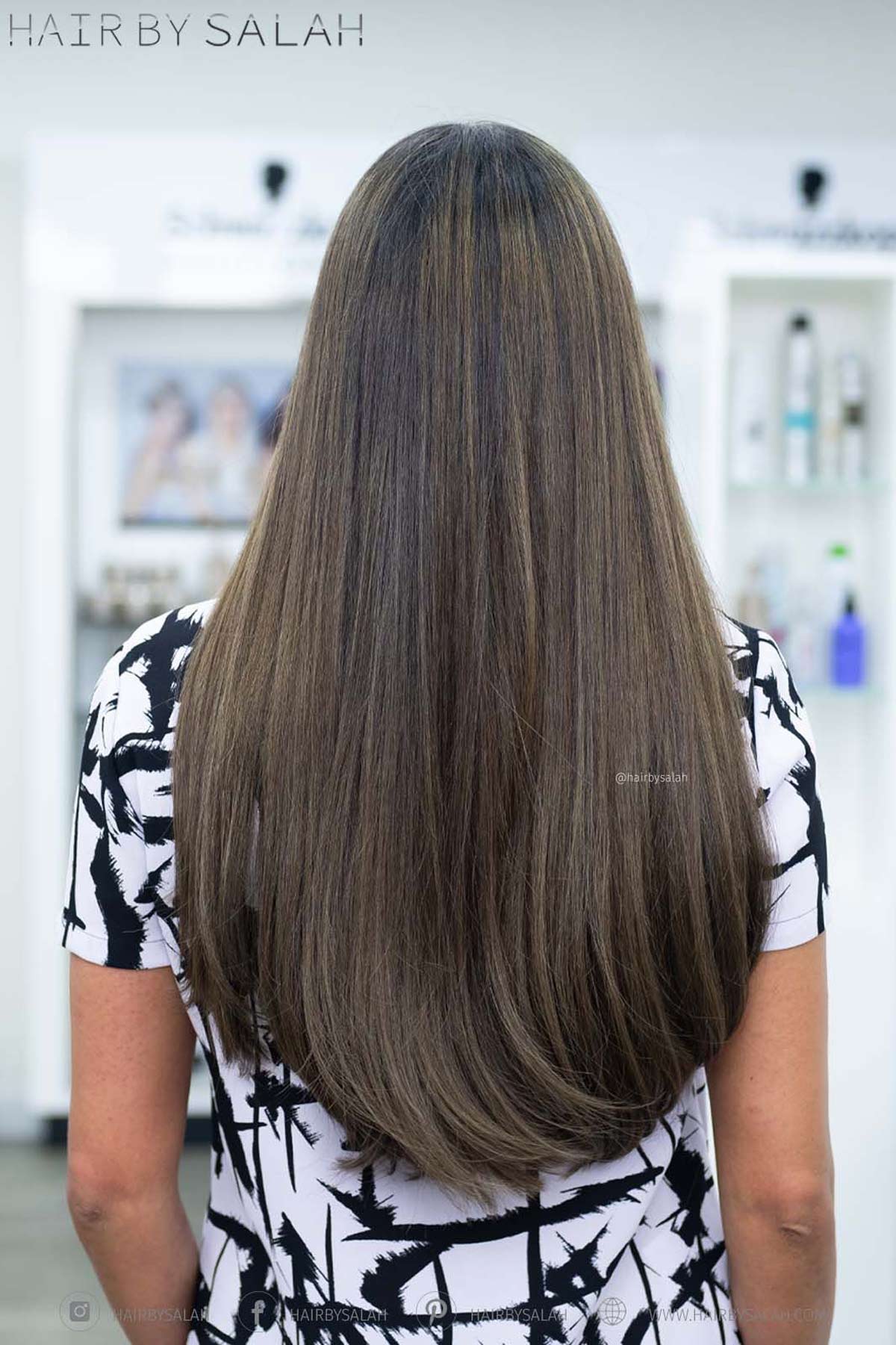 ADVERTISEMENT - CONTINUE READING BELOW
2. Milk tea brown
For morenas who want a bit more of a brighter color, this milk tea brown shade is great for creating contrast. Note how the hair's tone is different from the model's skin, effectively making them glow!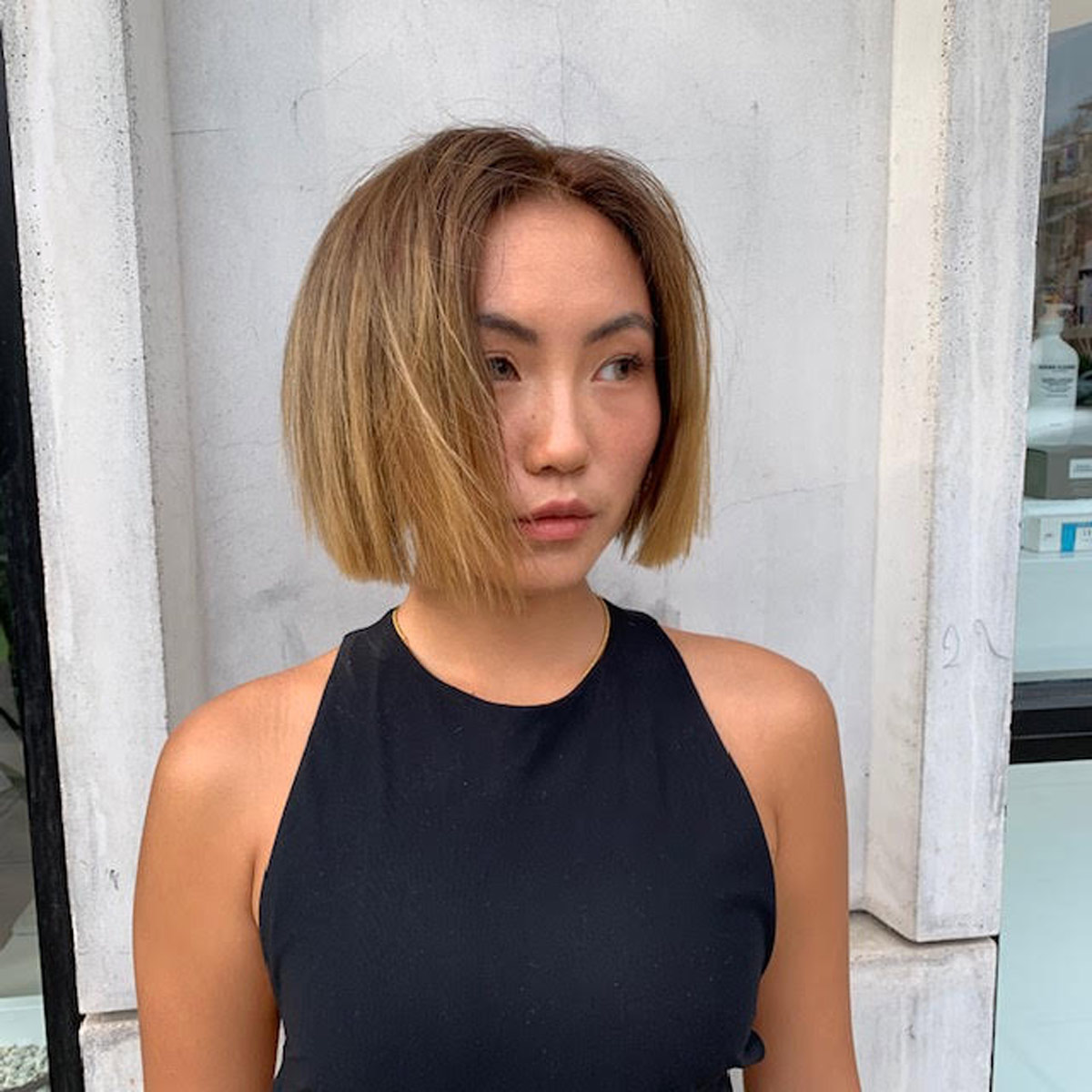 3. Dark ash brown balayage
A balayage is a technique where the stylist sweeps or adds on highlighting colors with their hands (normal highlighting requires the use of foils and a brush). This ensures a more effortless, natural look!
ADVERTISEMENT - CONTINUE READING BELOW
For morena beauties, this dark ash brown balayage is a delicate way of adding that contrast and depth to your locks. It's natural enough to be added on top of your natural hair, but we recommend pairing it with a dark brown shade for a more cohesive overall look.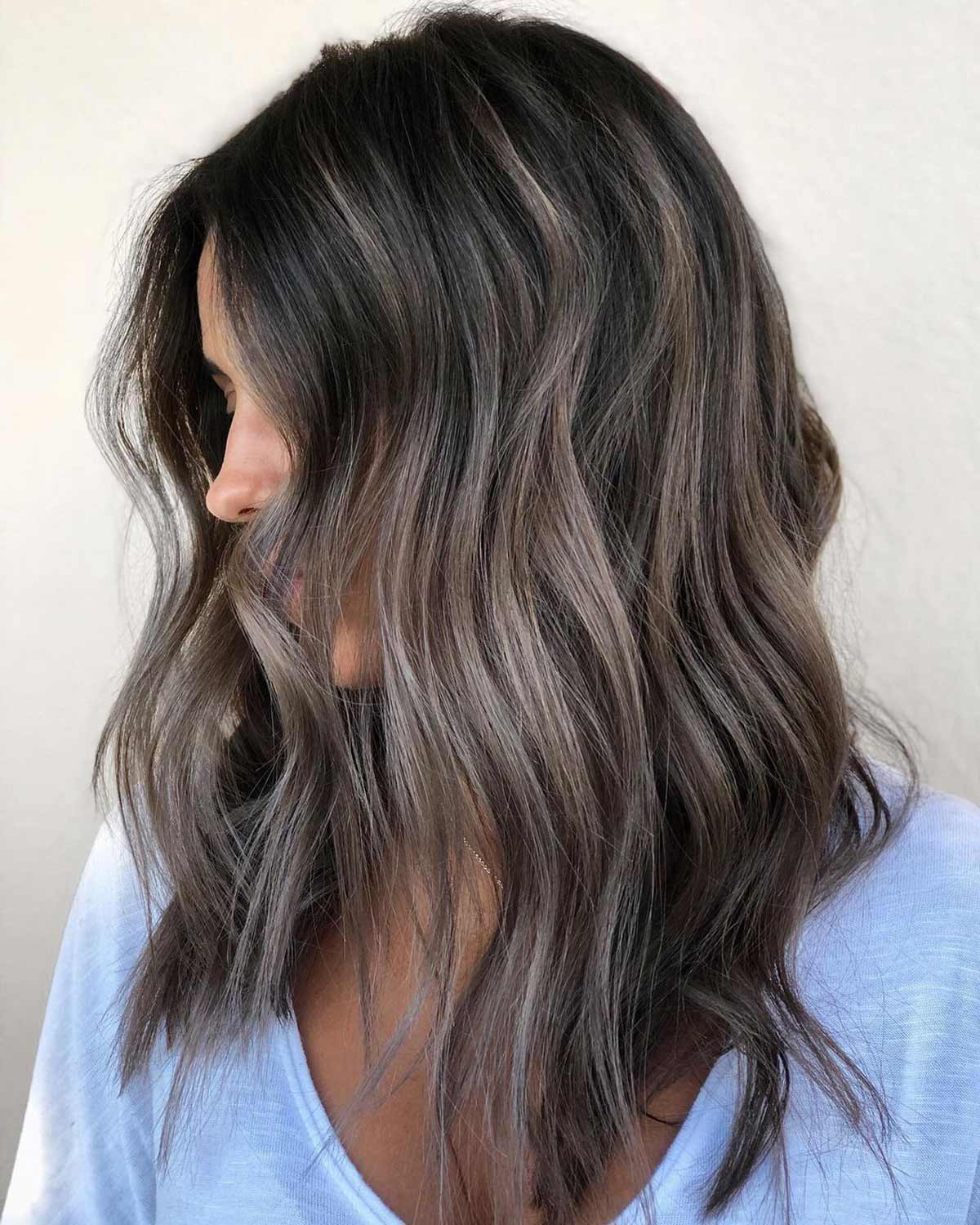 ADVERTISEMENT - CONTINUE READING BELOW
4. Golden brown glowlights
In case you haven't heard of glowlights yet, it's a coloring method used to add dimension to hair without being as piecy and prominent as highlights. It mimicks the natural shine of hair when placed directly under the light! Think of it as highlighted hair's older sister. Golden brown glowlights look exceptionally eye-catching over an ash brown base. Imagine sporting this color on your next beach trip—glorious, we know!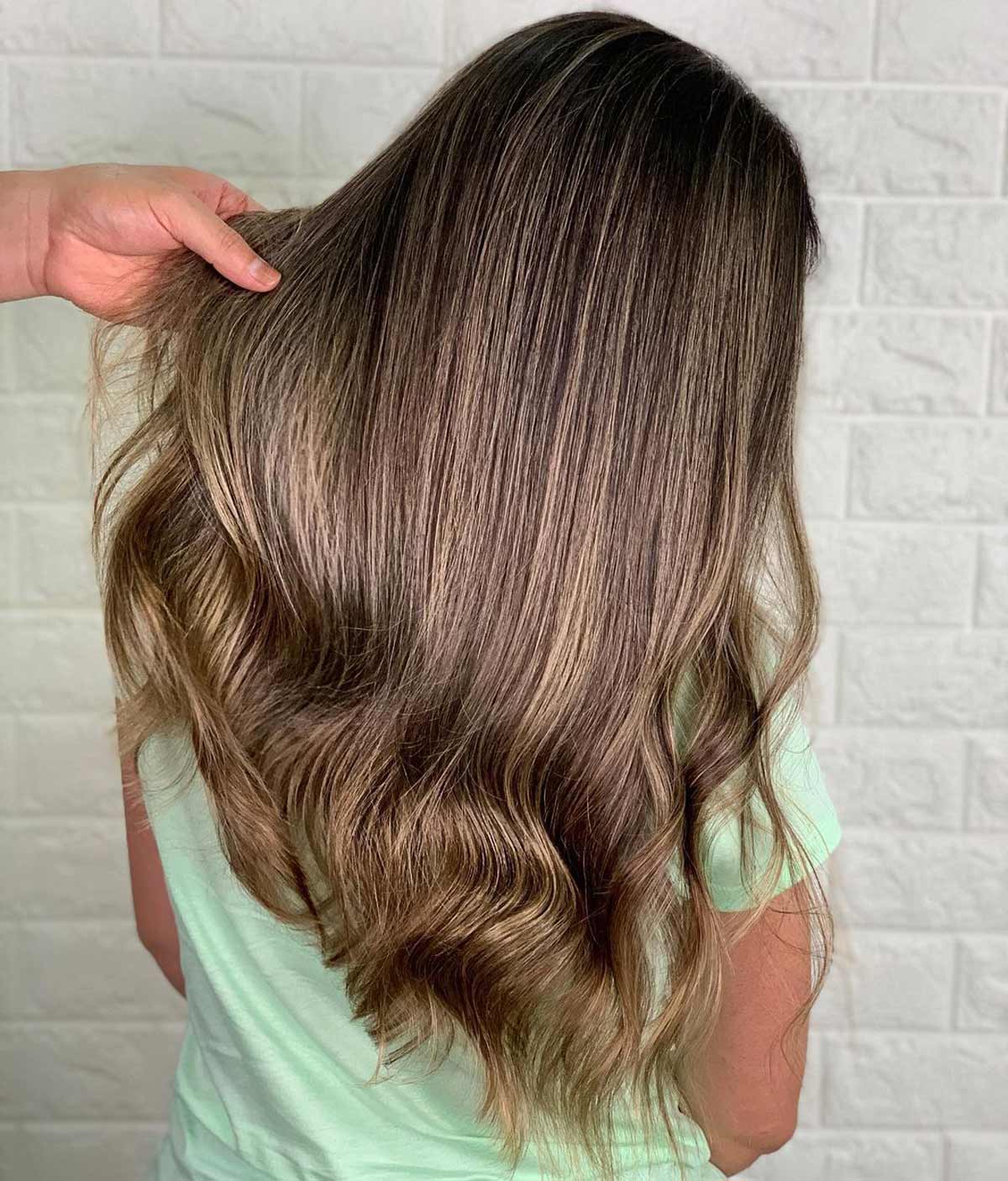 ADVERTISEMENT - CONTINUE READING BELOW
5. Mushroom brown foilayage
For more sunkissed volume, we recommend getting a foilayage. This technique uses the same hand-sweeping technique of the balayage, but wraps the hand-swept sections in foil afterwards to maximize its vibrance. This mushroom brown shade looks stunning with dark roots, which also makes the dye more low-maintenace. Not only that, the cool undertone will definitely bring out your skin's natural rosy and tan glow!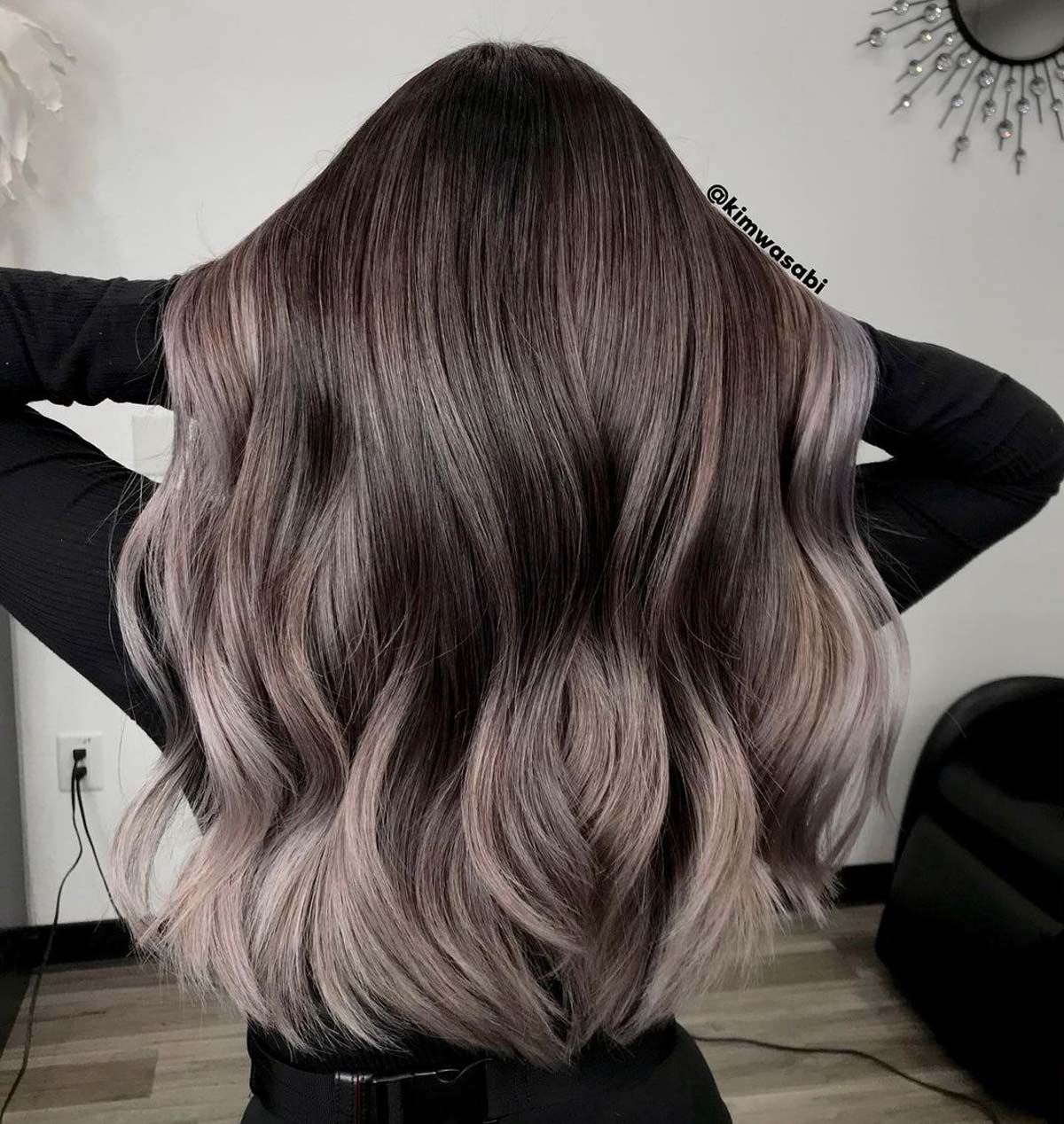 ADVERTISEMENT - CONTINUE READING BELOW
6. Chestnut brown with caramel highlights
For a striking, toasty look, the combination of caramel highlights over a warm, chestnut brown base can act like your favorite self-tanner. It's a great color for morenas who want to amp up their bronze-y radiance!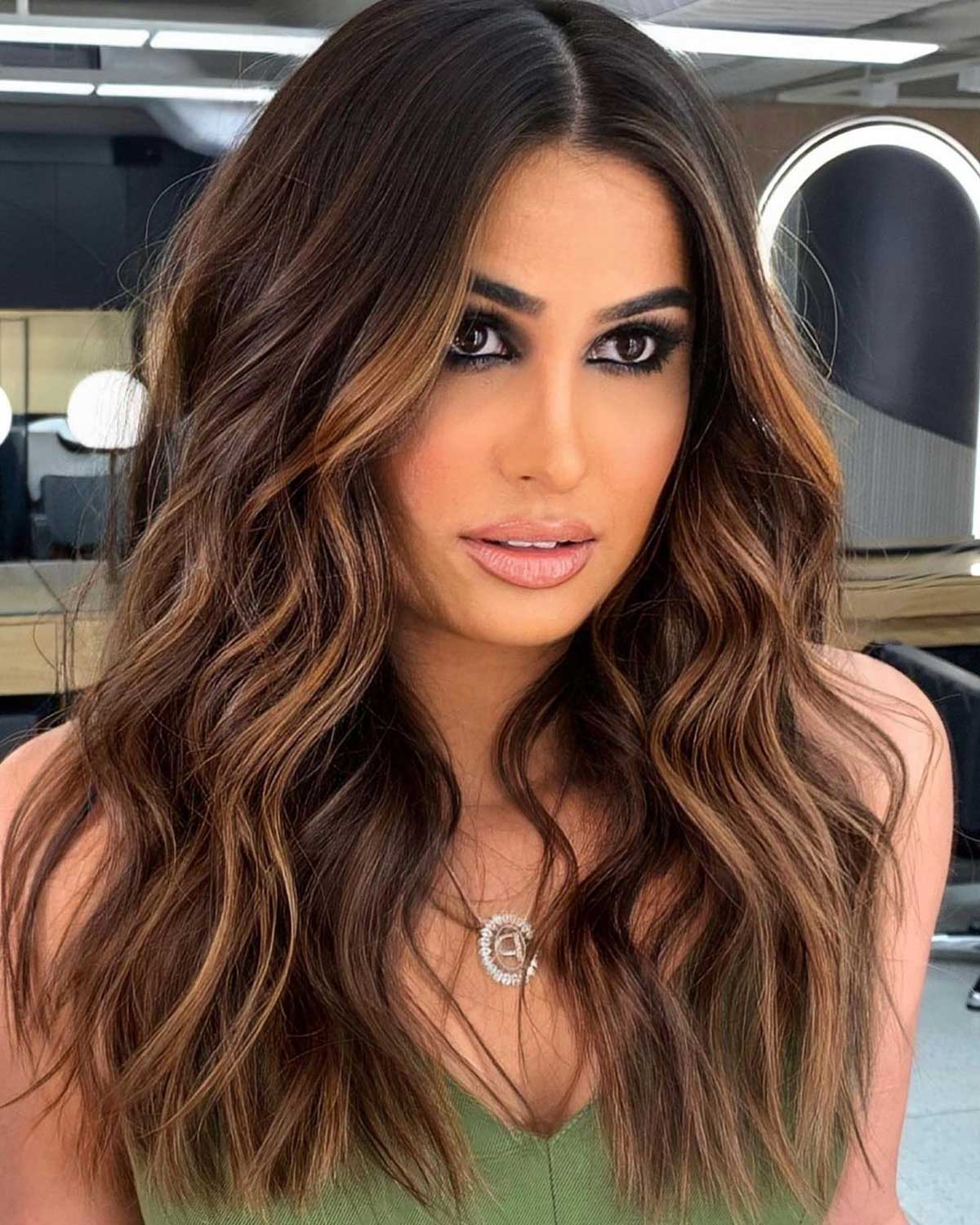 7. Brown-beige sombre
Ombrés are out, sombrés are in. ICYDK, the sombré (or soft ombré) technique helps create a natural transition of color from root to tip. It's a softer way of incorporating different tones along the length of one's hair! This brown-beige sombré, for example, adds the illusion of thickness along the roots, which we know our fine-haired morenas will love!
ADVERTISEMENT - CONTINUE READING BELOW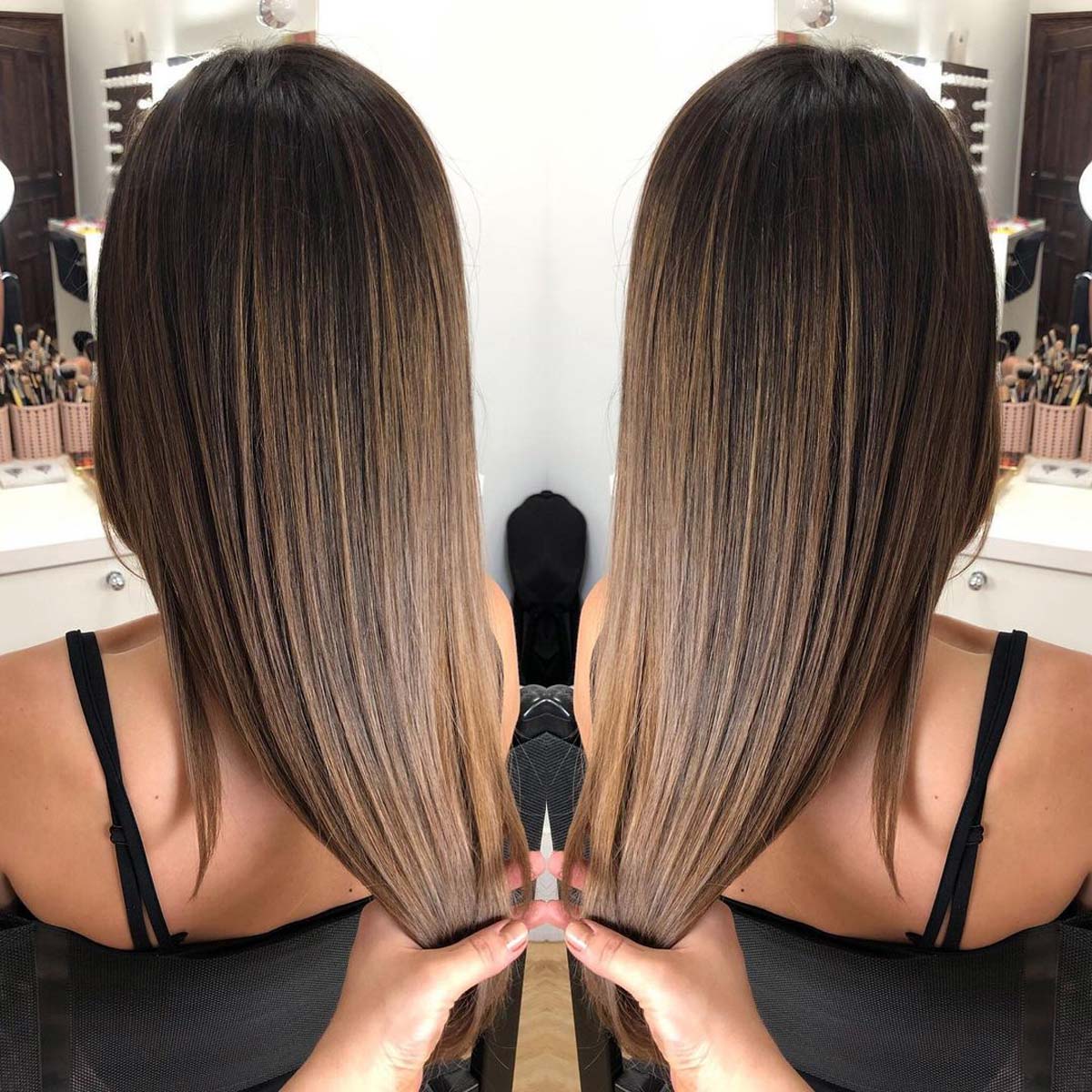 8. Dark ash brown with money piece highlights
We're sure you've seen tons of K-Pop idols rocking money piece highlights. It's a fun strip of color that frames the face—what's not to love! For morenas, this trick is equally as stunning. Keep a cool- or warm-toned brown base to bring out your skin tone, and add light blonde streaks for that cool contrast!
ADVERTISEMENT - CONTINUE READING BELOW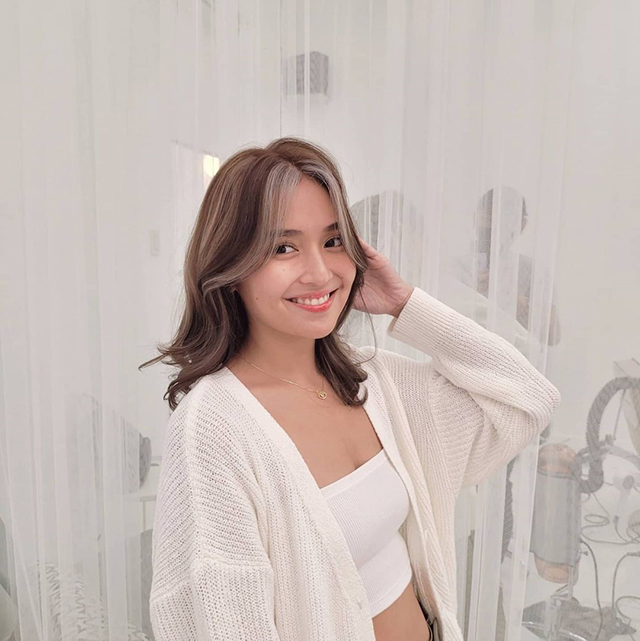 9. Cocoa brown
For our warm-toned morenas, this reddish brown is absolutely perfect! Equal parts natural and eye-catching, it's a crowd-favorite color of Filipinos.
10. Dark chocolate brown
This color is the most natural one in our list. It's a hue that's very close to the dark brown morenas tend to naturally have in their hair, but its rich tone helps compliment a beautiful tan. You simply can't go wrong with it!
ADVERTISEMENT - CONTINUE READING BELOW
Related Stories from Preview.ph
Hey, Preview readers! Follow us on Facebook, Instagram, YouTube, Tiktok, and Twitter to stay up to speed on all things trendy and creative. We'll curate the most stylish feed for you!