When dealing with rough skin and dead skin cells, you can always count on exfoliators and scrubs to nurse your skin back to smoothness. They'll get rid of the dirt and pollutants that cling onto your skin every time you step outside—not just on the face, but on your whole body—that you can't simply get rid of with soap. That's why it's important to slough off those dead skin cells at least once a week, which won't only rid you of that excess texture but will also give you that glow!
Most commercially available scrubs have natural exfoliants like coffee, sugar, and salt infused with other nourishing ingredients that your skin will love. More and more brands have also innovated their formulas to have more environmental-friendly ingredients as well, avoiding non-biodegradable exfoliants like plastic microbeads that pollute our ocean. All that said, if you're looking for a product that's good for your skin and the earth, we list some of the best body scrubs on the market below. Try them for yourself for a healthier, renewed skin!
ADVERTISEMENT - CONTINUE READING BELOW
1. Fresh Brown Sugar Body Polish
Sugar is an amazing natural exfoliant, and this formulation by Fresh uses brown sugar crystals to take away all the dead skin from your body, gently sloughing everything off to soften the surface. Like the brand's famous sugar lip scrub, it's both exfoliating and moisturizing, and we can see it working for any type of skin! The refreshing citrus scent is definitely a plus, too!
CONTINUE READING BELOW
Recommended Videos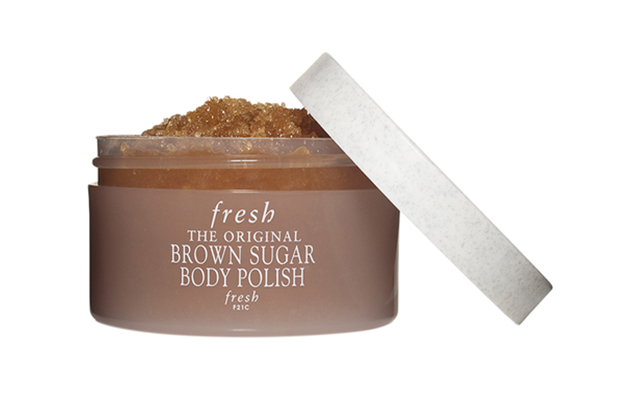 ADVERTISEMENT - CONTINUE READING BELOW
FRESH Brown Sugar Body Polish, P2504, Sephora.ph
2. Yoko Spa Milk Salt
Its affordable price point aside, the thing you'll love about the Yoko Spa Milk Salt is its yogurt- and milk-infused formula that helps brighten your skin overtime. It also has olive oil, vitamin E, and milk protein that nourish your body with proper moisture as you scrub. And of course, its main ingredient—the natural salt—lifts all the dirt and dead skin cells and dissolves when you rinse.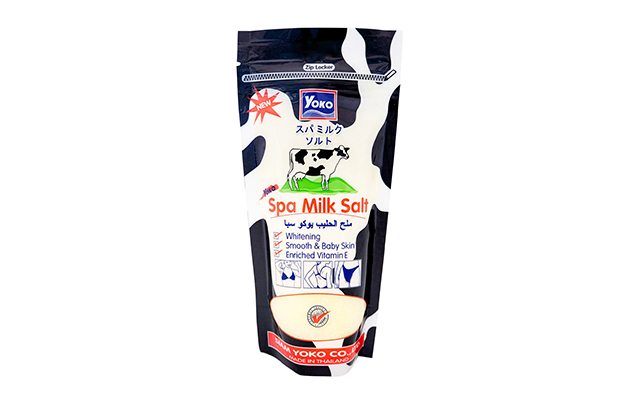 ADVERTISEMENT - CONTINUE READING BELOW
YOKO Spa Milk Salt, P80, Beautymnl
3. The Body Shop Shea Exfoliating Sugar Body Scrub
This body scrub contains real shea butter and sugar to remove unwanted flakes and to make your skin soft and smooth. Massaging it in also helps with your circulation, improving your blood flow to reduce swelling while making skin glow on the outside. It has a slight nutty fragrance that you will love, too, and it'll remind you of summer all year long!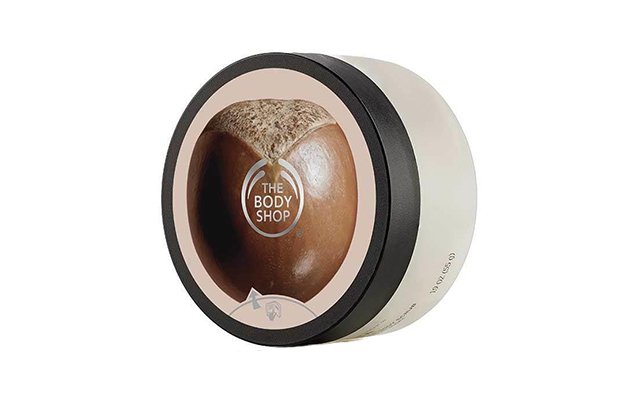 ADVERTISEMENT - CONTINUE READING BELOW
THE BODY SHOP Shea Exfoliating Sugar Body Scrub, P1195, Lazada
4. Herbivore Botanicals Coco Rose Coconut Oil Body Polish
With the lovely scent of Moroccan rose and moisturizing benefits of virgin coconut oil, this product is definitely a crowd pleaser! The essential proteins in coconut oil help repair cell tissues when slathered on the body, giving you a healthier glow. Meanwhile, Moroccan rose has antioxidant ingredients that protect you from cellular damage. The most exciting part? This sugar-based body scrub is 100% all-natural, plant-based, and organic!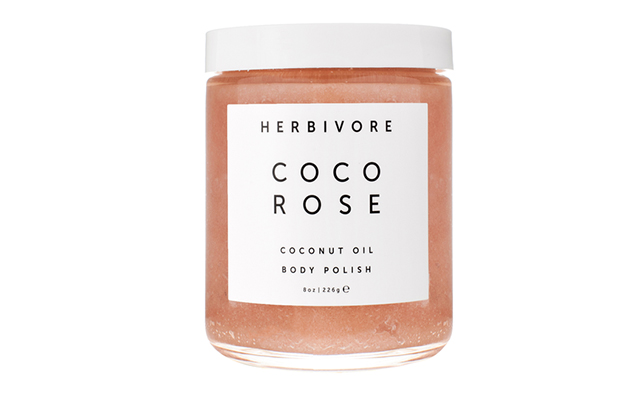 ADVERTISEMENT - CONTINUE READING BELOW
HERBIVORE BOTANICALS Coco Ruse Coconut Oil Body Polish, P1798, Sephora.ph
5. Human Nature Coffee and Vanilla Body Scrub
Coffee and vanilla is such a yummy combination, and it's even more scumptious on your skin! Take a full scoop of this body scrub and reveal healthier, smoother complexion! This product is all-natural, uses biodegradable exfoliators, which means it's plastic-microbead-free. You can also drop off its empty container in-store for recycling to cut down on your plastic waste!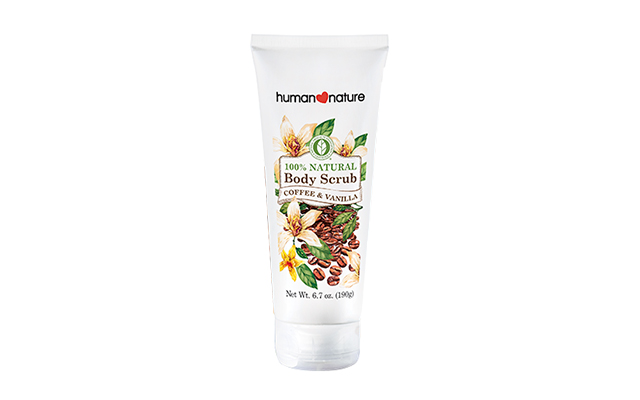 ADVERTISEMENT - CONTINUE READING BELOW
HUMAN NATURE Coffee and Vanilla Body Scrub, P279.95, SM North Edsa The Block
6. Kora Organics Body Exfoliator
Supermodel Miranda Kerr's brand is known for its high quality and natural products, and this body scrub is no exception. For instance, this silky gel exfoliator has bamboo stem extract and diatomaceous earth that deeply cleanses and renews the skin's texture. It also contains aloe vera for its soothing components, as well as lemongrass for an aroma that is both calming and refreshing.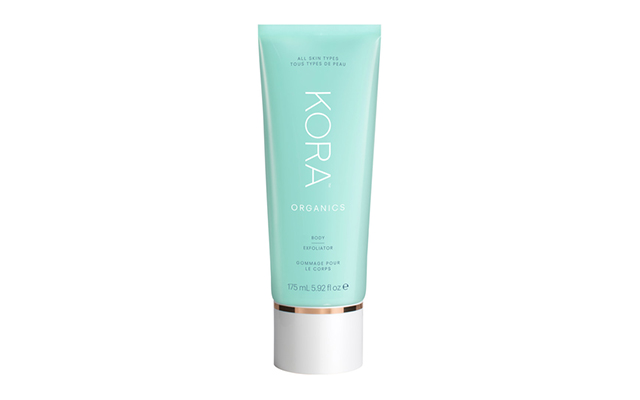 ADVERTISEMENT - CONTINUE READING BELOW
KORA ORGANICS Body Exfoliator, P2495, Sephora.ph
7. Innisfree Green Tea Pure Body Gel Scrub
This gel-based body scrub from Korean brand Innisfree has powerful antioxidant benefits thanks to organic Jeju green tea, which also helps moisturize and brighten your skin. To exfoliate, it has walnut powder that's gentle yet definitely effective in sloughing off those pesky dead cells that make your skin look dull and dry, especially on parts of the body that are usually calloused such as your elbows, knees, and heels. It won't break the bank either, so you won't be held back from stocking up!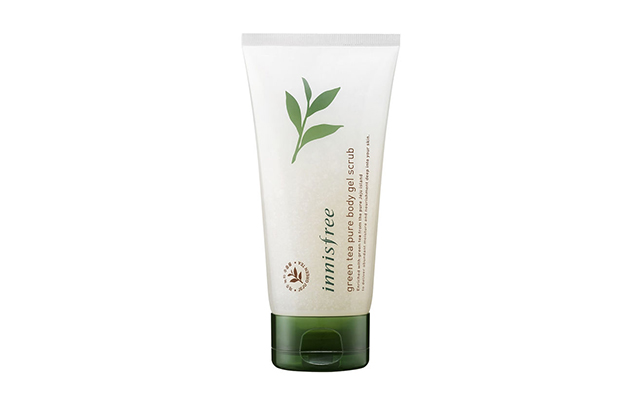 ADVERTISEMENT - CONTINUE READING BELOW
INNISFREE Green Tea Pure Body Gel Scrub, P550, SM Megamall
8. L'Occitane Shea Butter Ultra Rich Body Scrub
This French skincare brand's luxurious take on a body scrub has 10% shea butter, apricot oil, and ground nutshells all mixed together in rich, exfoliating concoction. The nutshells effectively eliminate dead skin cells, while the shea butter and apricot oil leave your skin plump, hydrated, and smooth all day long. Top it off with the brand's Shea Butter Body Cream for more hydration and a stronger glow!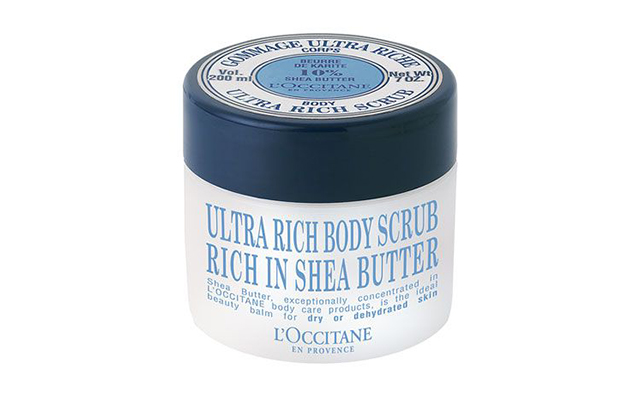 ADVERTISEMENT - CONTINUE READING BELOW
L'OCCITANE Shea Butter Ultra Rich Body Scrub, P1800, Rustan's
9. Ouai Scalp and Body Scrub
If you struggle with both a flaky scalp and rough skin, hit two birds with one stone with this product from Ouai. Though this brand is best known for hair products, this scrub and cleanser hybrid was designed to exfoliate both your scalp and your body. It does so with the help of sugar crystals and probiotics, a combo that helps detoxifies to cleanse, renew, and protect your skin's natural defenses. Use it once a week for best results!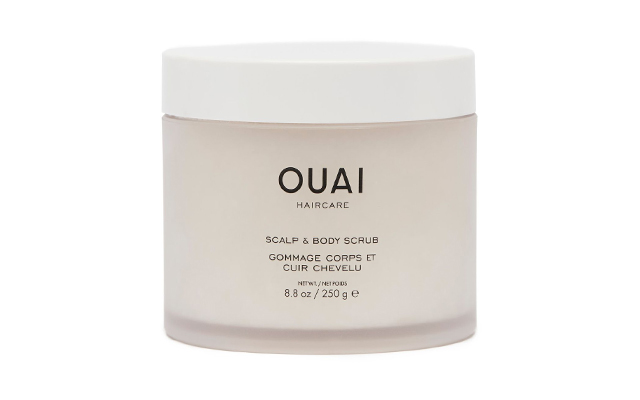 ADVERTISEMENT - CONTINUE READING BELOW
OUAI Scalp and Body Scrub, P2300, Sephora.ph
10. Nuxe Paris Rêve De Miel Nourishing Scrub
When skin is dry and flaky, that usually means a buildup of dead skin cells. But don't worry, this nourishing scrub from Nuxe uses golden sugar crystals and ground rice grains to get rid of that buildup while making sure you stay moisturized with a combination of sunflower, argan, and borage oils. What's more, this has other natural ingredients such as honey, which is anti-bacterial; and shea butter, which adds more nourishment to your in-shower routine.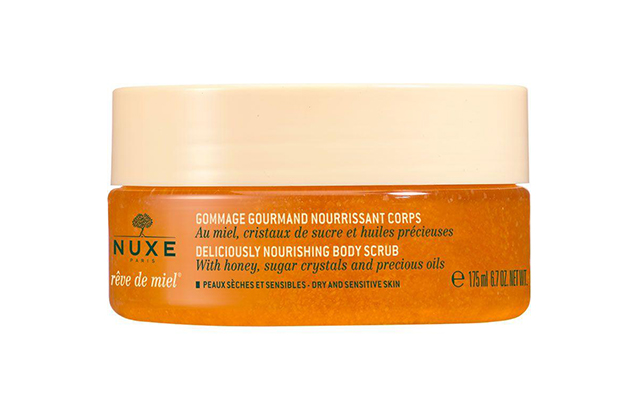 ADVERTISEMENT - CONTINUE READING BELOW
NUXE PARIS Rêve De Miel Nourishing Scrub, P1650, Beautymnl
Related Stories from Preview.ph