At #PreviewXXII, not all of our favorite statements were printed on t-shirts. In fact, some of the boldest looks were all thanks to the display from the neck up. After all, a Preview girl is always photo-ready from hair to toe! Check out who caught our eye in the beauty department below:
Sarah Lahbati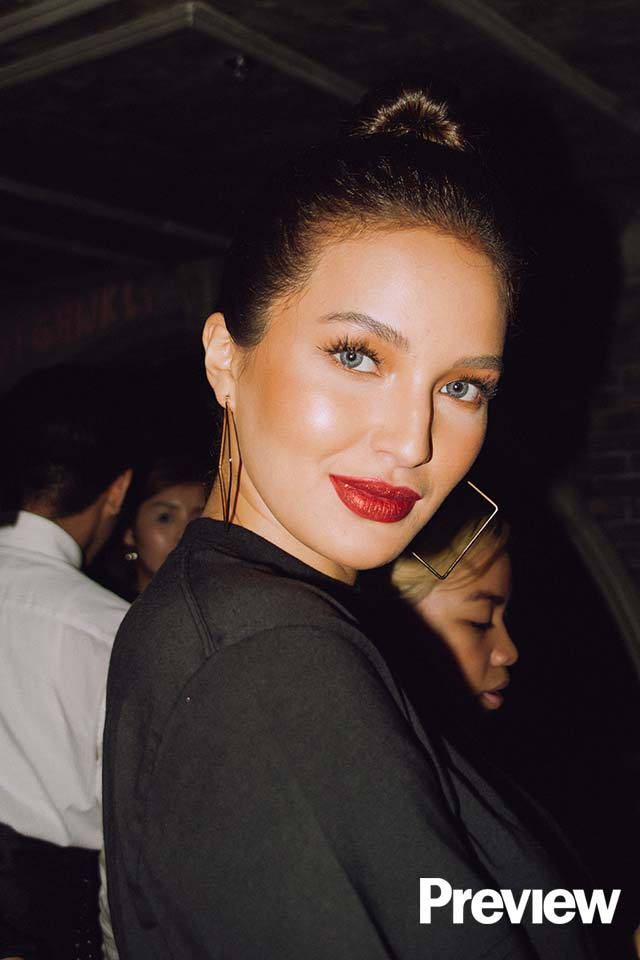 IMAGE Kitkat Pajaro
The statement lip of the night was definitely Sarah Lahbati's. Read about her Versace-inspired look here!
Arci Muñoz
IMAGE Kitkat Pajaro
Arci's take on a smokey feline flick was a literal eye-opener.
Janine Gutierrez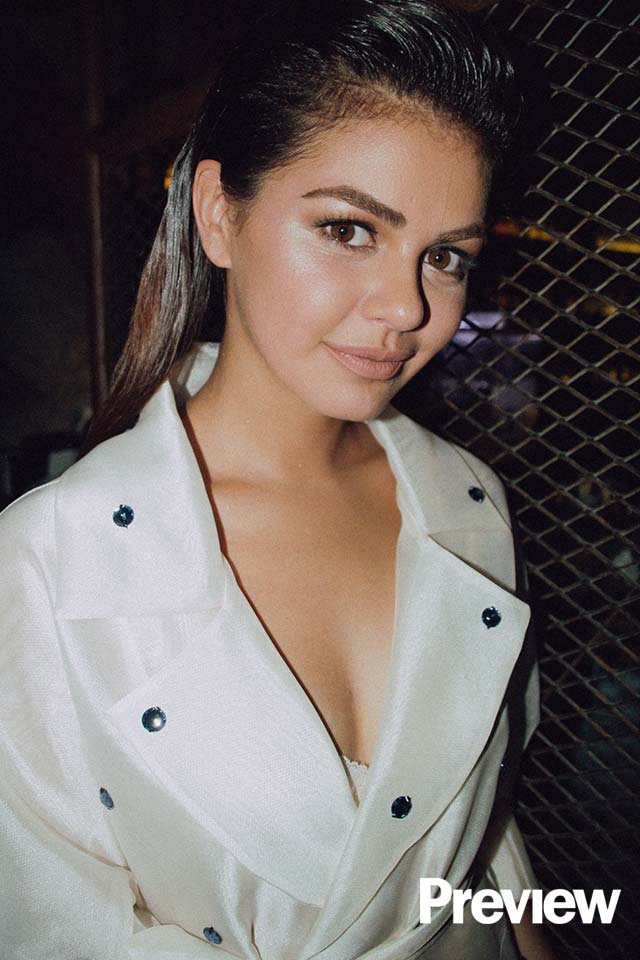 IMAGE Kitkat Pajaro
If getting rained on would mean getting sleek hair like Janine's, then a typhoon season doesn't seem so bad after all.
Gabbi Garcia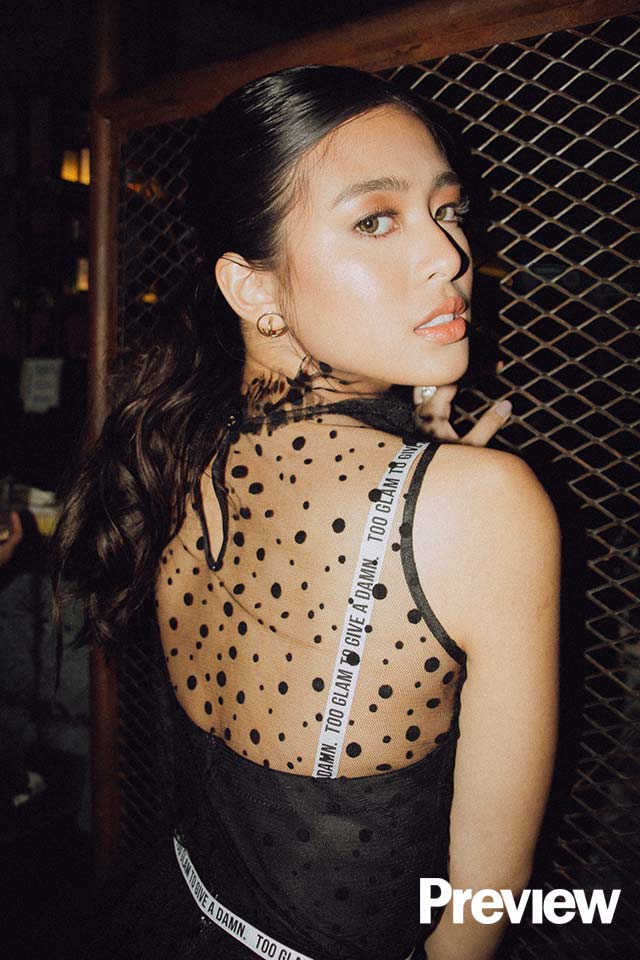 IMAGE Kitkat Pajaro
A peach monochrome look doesn't just work for the summer. Look up to Gabbi Garcia for proof.
Max Collins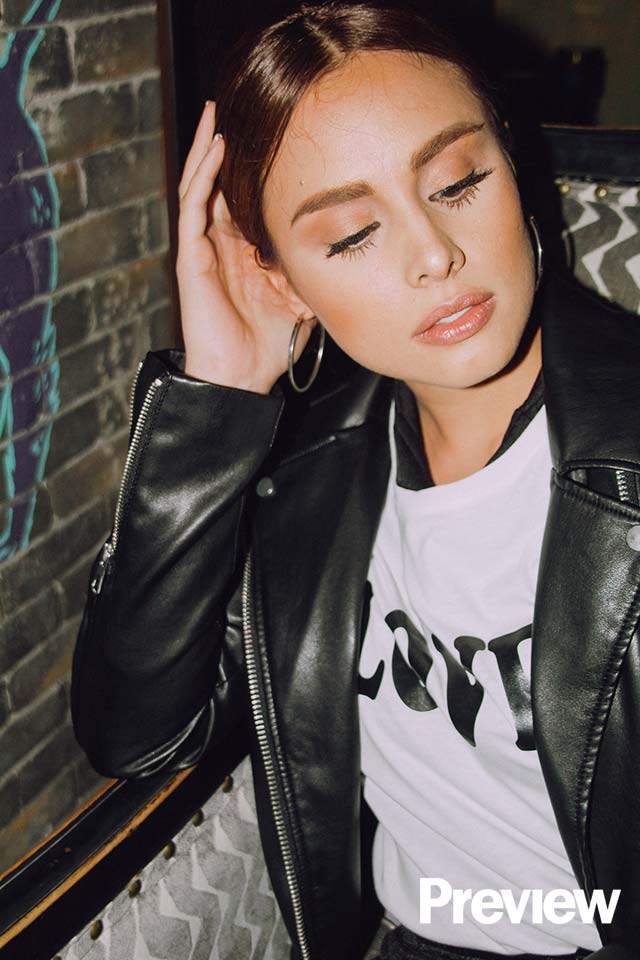 IMAGE Kitkat Pajaro
The actress' statement was "love," and that's also what we have to say about this incredible nude look.
Klea Pineda
IMAGE Kitkat Pajaro
For girls with thick hair, a bun isn't your only option for staying fresh at a party. An edgy side-braid like Klea's will do the job and look 10 times better.
Kiana Valenciano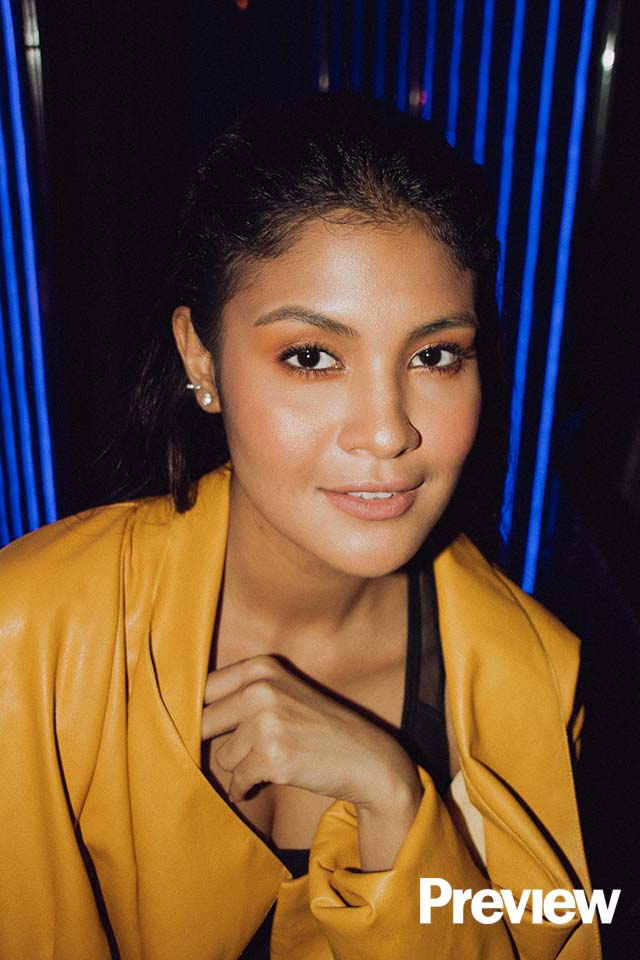 IMAGE Kitkat Pajaro
Kiana gives us proof that orange eyeshadow is the color for morenas.
Issa Pressman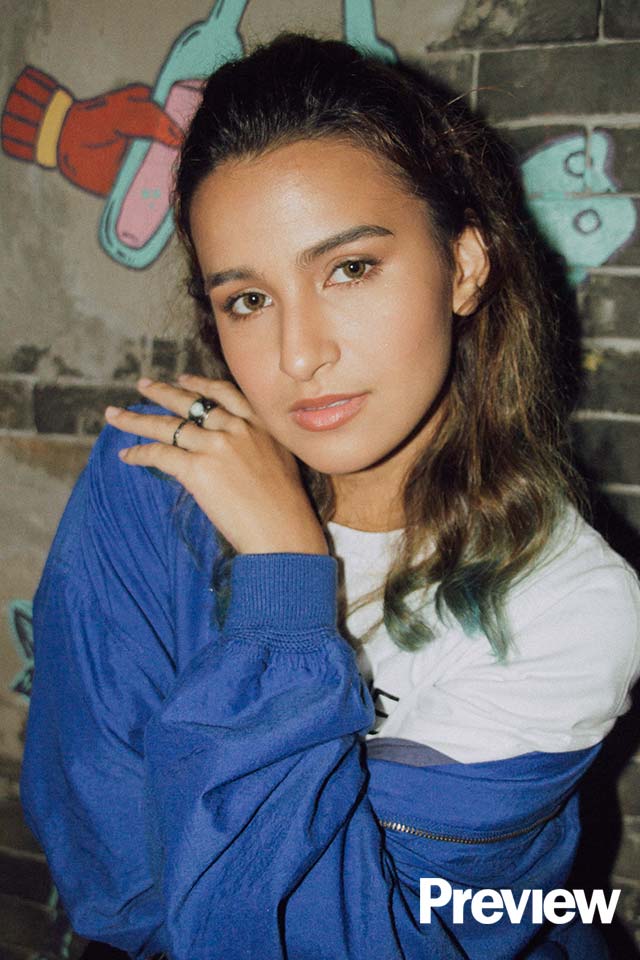 IMAGE Kitkat Pajaro
The Pressman sisters are masters of the no-makeup look—no doubt about that. But Issa's straight brows? Totally cop-worthy.
Leila Alcasid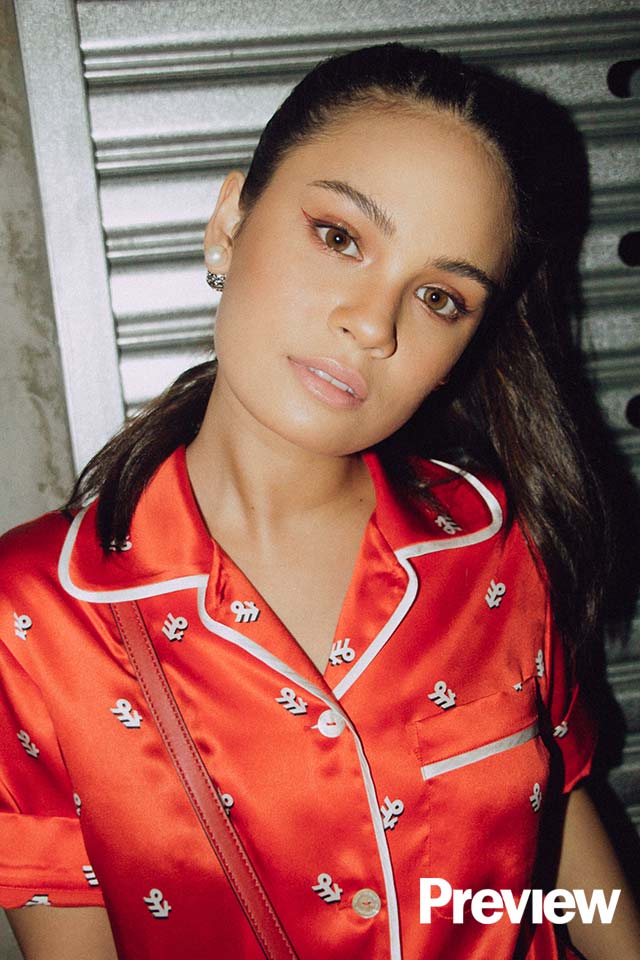 IMAGE Kitkat Pajaro
No statement shirt? No problem. Leila turned to negative space liner that matched her red jammies.
Tricia Centenera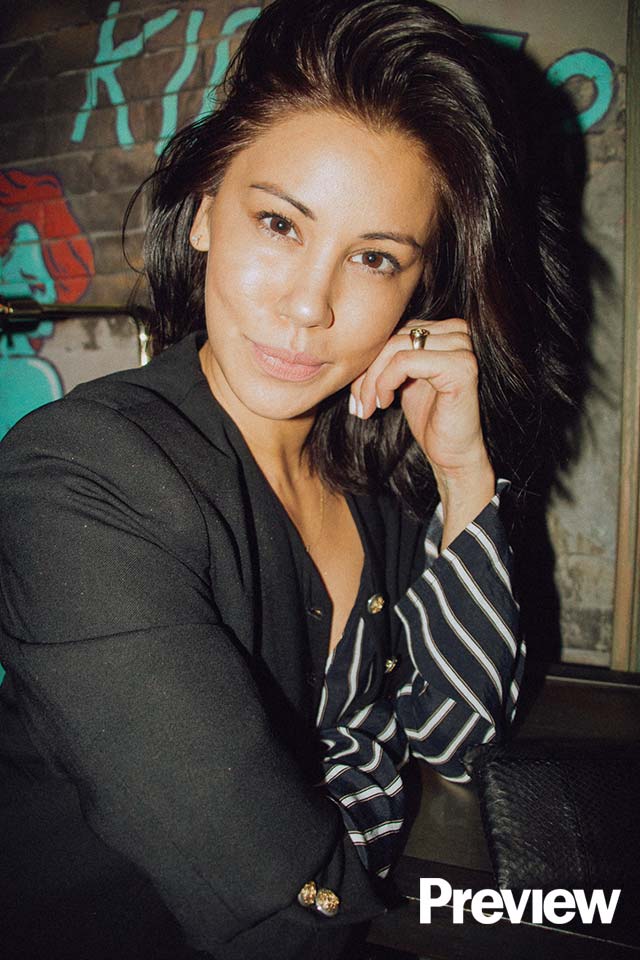 IMAGE Kitkat Pajaro
Straight-haired girls, meet your new voluminous hair peg. Swoosh.
Jess Connelly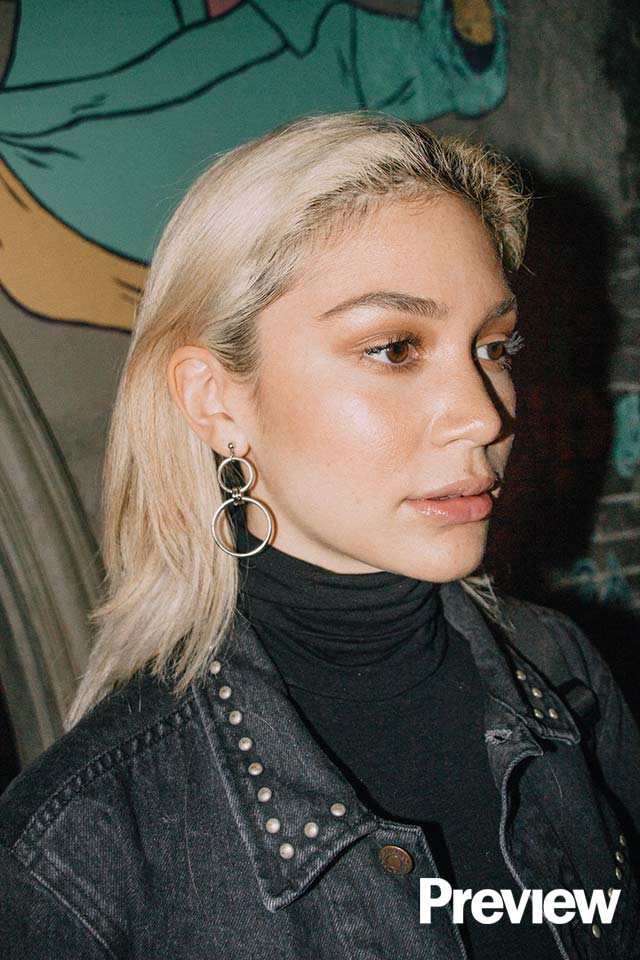 IMAGE Kitkat Pajaro
Newbie blondies, take a tip from the singer: wear your nude glosses with a soft brown eye and never forget the cheek color. Washed out? What's that?
ADVERTISEMENT - CONTINUE READING BELOW
Xtina Superstar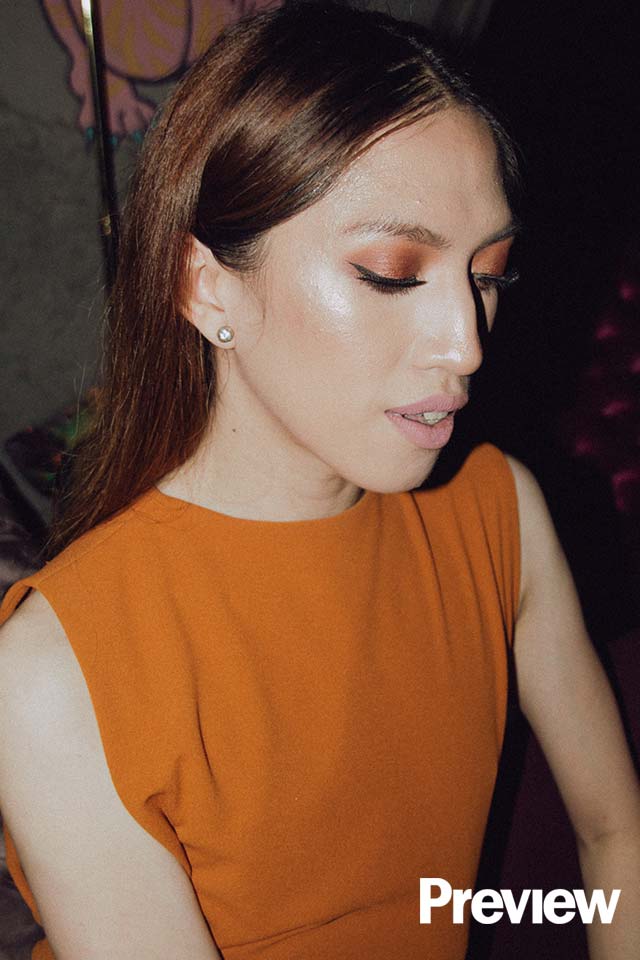 IMAGE Kitkat Pajaro
We never thought that rusty eyes would actually pair well with a greige lip, but now we know.
Ann Li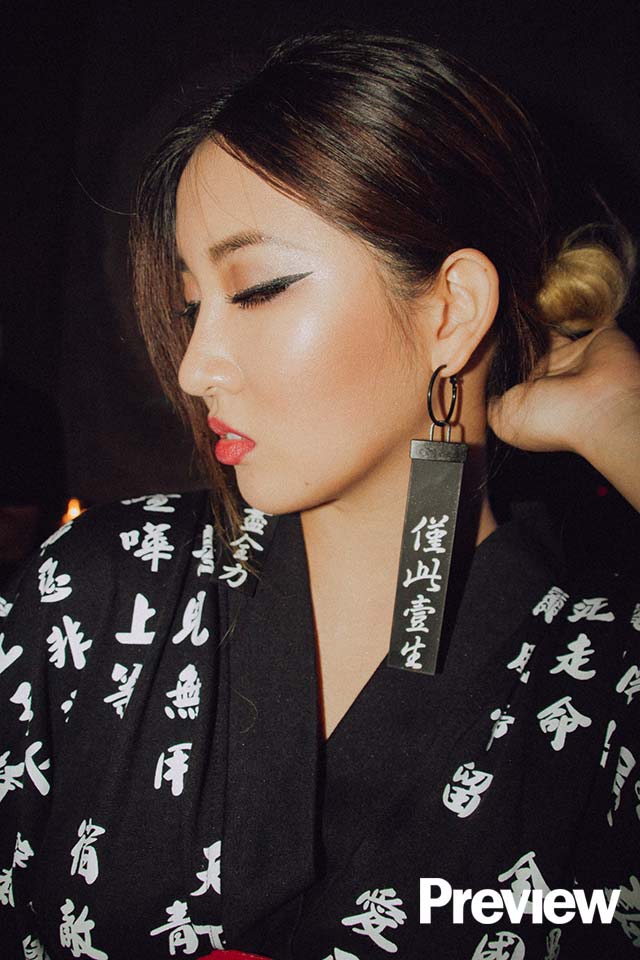 IMAGE Kitkat Pajaro
What's Ann's statement? Be proud of your roots.
Renée de Guzman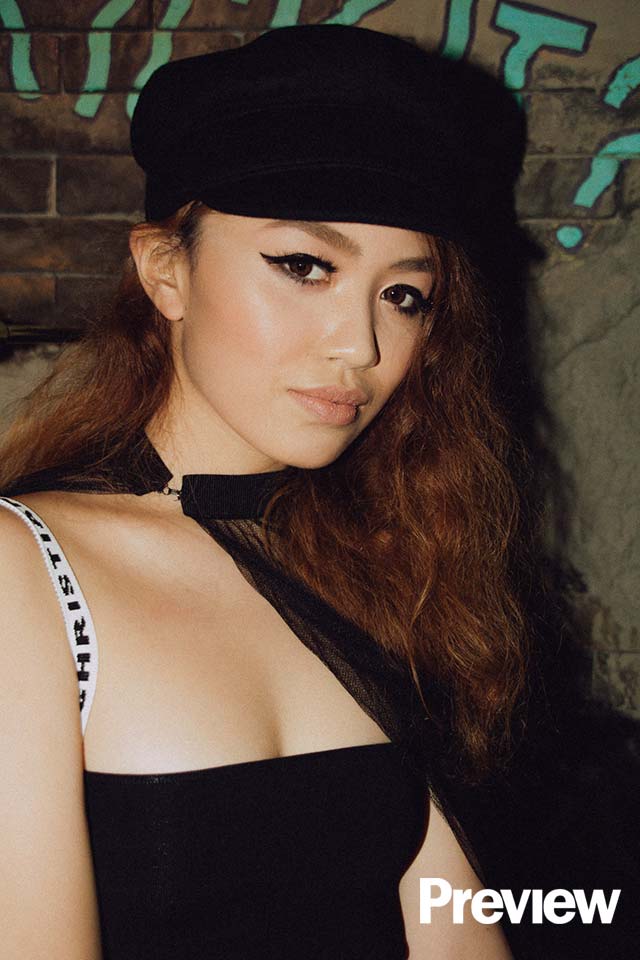 IMAGE Kitkat Pajaro
When in doubt, wing it out. We're all over the fluffy lashes look on you, Renée!
Preview's Maura Rodriguez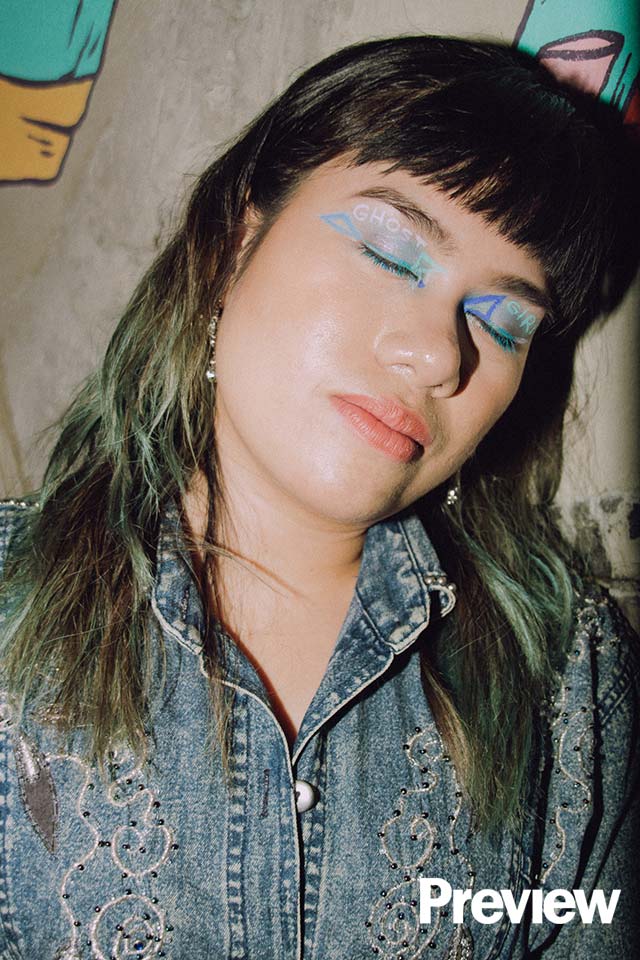 IMAGE Kitkat Pajaro
Who needs to print your statement on a shirt when you have makeup, right?
Preview.ph's Janey Aniban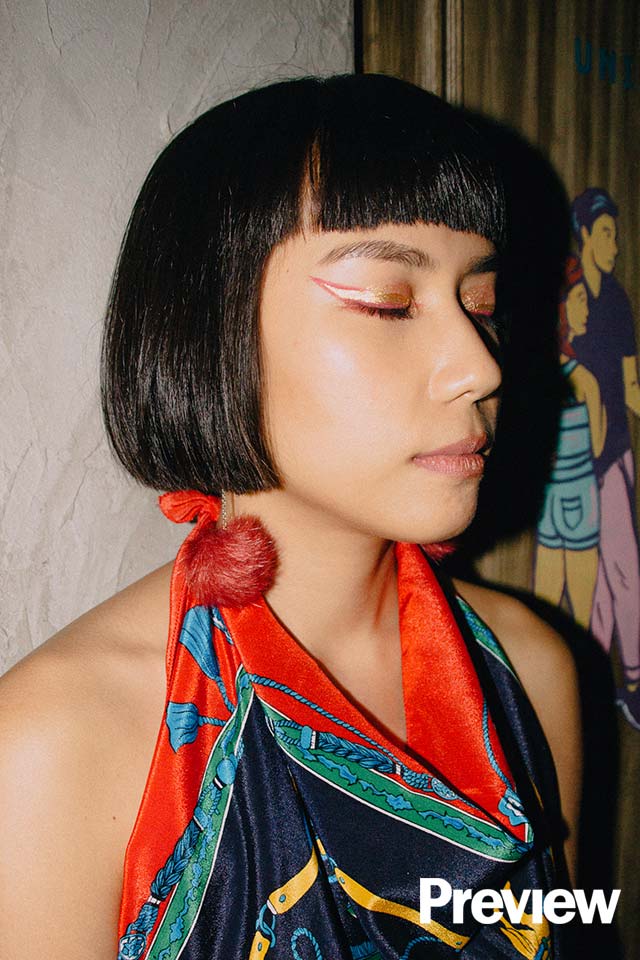 IMAGE Kitkat Pajaro
Layered eyeliner is a thing, and you can't deny how much of an eye candy it is. Eye contact will never be boring and awkward again.