There are so many triggers when it comes to pimples. Between stress, hormones, and dietary changes alone, we've all had to deal with break outs at a point in time, some more regularly than others. Exfoliating products have been known to help remedy this as regularly sloughing off dead skin cells helps to unclog pores, which ultimately leads to acne.
To help you incorporate this step into your own routines, we tried out 5 easy to use exfoliating products that are readily available in the local market. In fact, you can shop them all online! With varying ages, skin types, and concerns, you're sure to find an option that suits your skin and budget.
Note: While most doctors recommend limiting the use of exfoliating products on your face to once or twice a week, dermatologists like Dr. Vicki Belo and L.A.-based dermatologist Dr. Harold Lancer (Beyoncé, Kim Kardashian, and Victoria Beckham are among his clients) recommend daily use.
ADVERTISEMENT - CONTINUE READING BELOW
At the end of the day, it's all about what your skin can tolerate. Ease into the routine and space out the use to see how your skin responds. If you observe inflammation, redness, peeling, and tiny bumps forming, these could be signs of overdoing it, and you should stop using the products to let your skin heal. Consulting with a dermatologist is definitely advised.

1. Snailwhite Glow Potion AHA BHA Toner
Reviewed by Nicole Arcano, 24 years old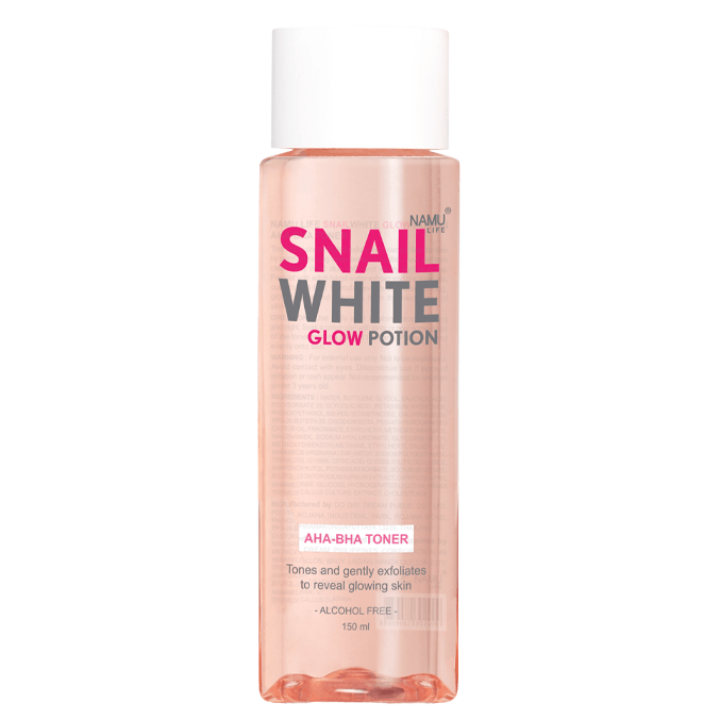 Glow Potion AHA BHA Toner, P395, SNAILWHITE, snailwhiteph.com
Because I have oily and acne-prone skin, I need to constantly exfoliate to prevent breakouts and get rid of old acne marks. Acid toners like the Glow Potion are my favorite for the job since I don't need to wait for them to work or rinse them off. What I love about this product though is that even if it has both BHA (salicylic acid) and AHA (glycolic acid), it doesn't sting or dry my skin out. This is probably thanks to the hyaluronic acid and glycerin, and also the fact that it's alcohol-free.
After using it every other day for about three weeks, this has completely replaced my previous exfoliating toner. It helps fade my acne marks and keep congestion at bay, so my skin now looks clearer and feels smoother than before. The only caveat about this product for me is that it has fragrance and witch hazel extract (an astringent), which could be irritating and drying for some skin types. Thankfully, I didn't get a reaction, but it's definitely something to keep in mind!
ADVERTISEMENT - CONTINUE READING BELOW
2-3. Celeteque Acne Solutions Exfoliating Cleansing Stick, P295, and Neogen Bio-Peel Gauze Peeling Wine, P1420
Reviewed by Steph Sison, 25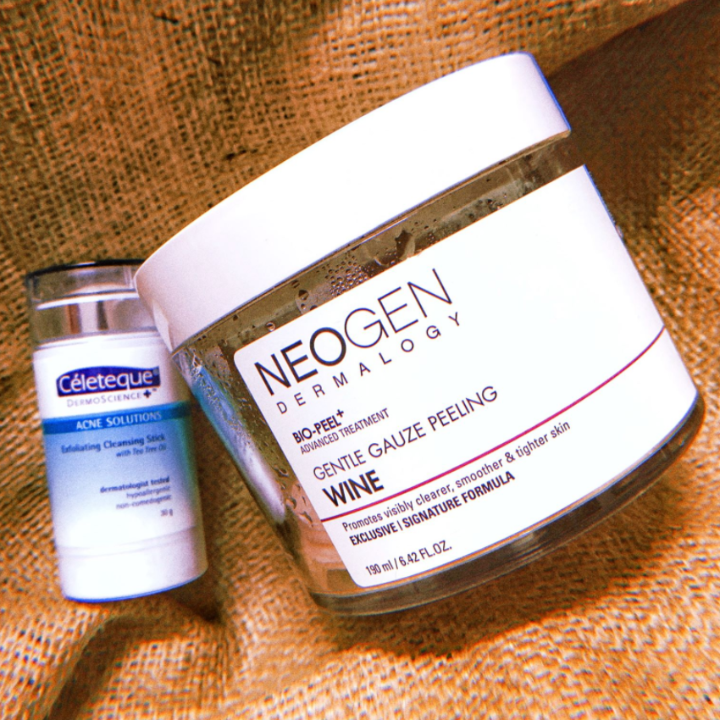 Acne Solutions Exfoliating Cleansing Stick, P295, CELETEQUE, Beauty MNL. Bio-Peel Gauze Peeling Wine, P1420, NEOGEN, ph.althea.kr
I do not normally break out, but the past few months, I have struggled with unwelcome zits, likely brought about by stress and hormonal imbalances. And so, I tried getting into both physical and chemical exfoliants, but I don't use them together in one day. I currently use the physical exfoliant on Mondays, Wednesdays, and Fridays, and the chemical one on Tuesdays and Thursdays, letting my skin rest on Saturdays and Sundays.
ADVERTISEMENT - CONTINUE READING BELOW
I made sure to find a gentle physical exfoliant, Celeteque Acne Solutions Exfoliating Cleansing Stick, because I wanted to retain a lean beauty routine. It's convenient to use and has fine beads that don't feel too harsh. It also doesn't leave a tightened feeling after use.
I've always been a coward when it came to acids, but with break outs to deal with, I picked up a tub of cult favorite facial wipes, Neogen. It's definitely a hardworking product! The pads are dual-sided: One side is a criss-crossed gauze for physical exfoliation and the other is a soft, quilted side to pickup the remaining gunk for good measure. I rinse my skin after use—a vital step to stop the chemical process on the skin! I did proceed with caution, using the pads once a week before stepping it up to twice a week.
After a single use, my skin felt so supple, with dead skin sloughed off immediately and so easily! It's packed with lactic acid tasked to go deep into your pores, but the golden ingredient is Resveratrol, which has naturally occurring AHAs and an antioxidant that helps fight free radicals.
ADVERTISEMENT - CONTINUE READING BELOW
With this combo, my skin gradually improved and it noticeably brightened after 2 weeks! Some acne marks also disappeared and my nose area (a.k.a. the breeding ground of black heads and white heads) felt smoother—proof that my skin just needed proper exfoliation after all! My skin hasn't dried out at all, either. Exfoliation accompanied with hydration and moisturizing nursed my dull skin back to life.
4. Cetaphil Daily Exfoliating Cleanser
Reviewed by Maura Rodriguez, 30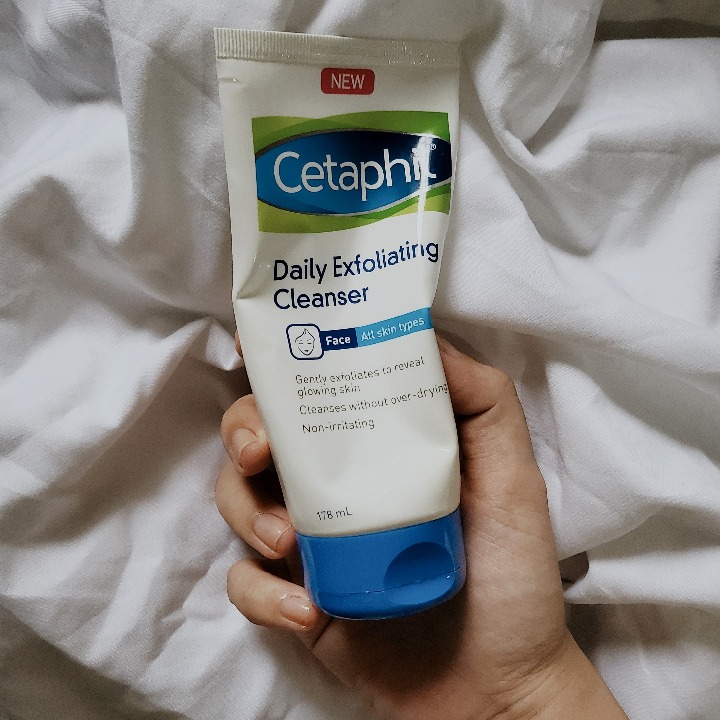 ADVERTISEMENT - CONTINUE READING BELOW
Daily Exfoliating Cleanser, P489, CETAPHIL, Watsons
I have oily skin and have dealt with acne since my teens. Having tried a stricter anti-acne routine and turning 30 last year, my skincare regimen has changed drastically. One of the things that's changed a lot is having to regularly exfoliate, which I didn't do so much before. I did a course of various treatments under the guidance of a dermatologist at the Belo Medical Group clinic to get my acne under control, and they recommended that I use glycolic soap and an exfoliating toner. Since I'm prone to acne scars, exfoliating has really helped renew the upper layer of my skin. But since my skin is sensitive, I was always wary about trying face scrubs because of certain ingredients.
What I love about Cetaphil's Daily Exfoliating Cleanser is that it's so gentle on the skin but still leaves it feeling smooth. The exfoliating beads are really fine, and I can say the formulation is perfect for girls with active acne, like me. But as advised on its label, you should only use it at night to thoroughly cleanse your skin from makeup or pollution you were exposed to during the day.
ADVERTISEMENT - CONTINUE READING BELOW
5. ZO Skin Health Exfoliating Cleanser for Normal to Oily Skin
Reviewed by Isha Valles, 39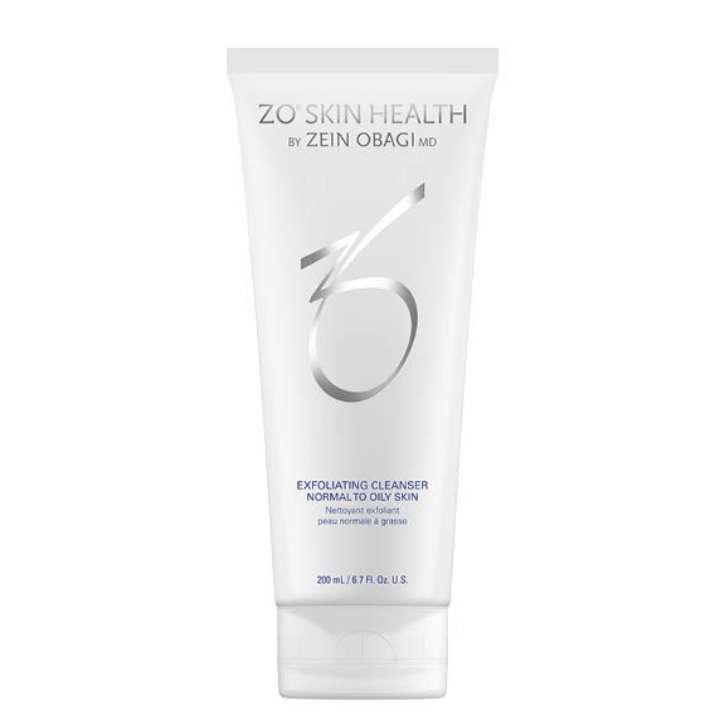 Exfoliating Cleanser for Normal to Oily Skin, P3700, ZO SKIN HEALTH, shop.belomed.com
My skin has always been oily and acne prone, but as I got older, the perimeter of my face also started experiencing dryness. Apart from monthly breakouts during my period, I also noticed patches of dry skin would appear as bigger acne would heal, if I had spent time under the sun, or when I was remiss with drinking water.
ADVERTISEMENT - CONTINUE READING BELOW
I started using the ZO Exfoliating Cleanser about 8 months ago. The gel formulation has microbeads that feel very gentle on the skin. As it's a facial wash, it didn't require me to add an extra step to my double cleanse-booster-serum evening routine. I use it in the evenings after removing my makeup with a cleansing oil. I've found that while it removes any dirt and oil left on my skin, it doesn't strip away moisture or cause irritation. My skin feels soft and supple after cleansing.
Long term effects I've observed are that my complexion has remained even-toned since I incorporated it into my regimen. If I do break out, it's less severe—just a few tiny comedones compared to large clusters before. Considering I use a small amount in the evening every day, my 200ml tube has not reached empty—definitely worth the investment.
ADVERTISEMENT - CONTINUE READING BELOW
Hey, Preview readers! Follow us on Facebook, Instagram, YouTube, Tiktok, and Twitter to stay up to speed on all things trendy and creative. We'll curate the most stylish feed for you!