If there was ever a more iconic set of sisters in the country, we would have to give it to the Barretto's— and by that, we mean Marjorie Barretto's daughters, Claudia, Julia, and Dani. The sisters prove to be more than what meets the eye as each excels in their own respective fields. Setting the bar is the eldest, Dani, who's a successful entrepreneur with several fashion and beauty brands under her helm. After her comes Julia, a full-fledged actress, style maven, and CEO of her accessories and fragrance brand, The Juju Club. As for Claudia, the youngest sister is a talented songstress in her own right, signed under Viva Artists agency.
While the trio is bonded by their last name, another thing they all share in common is their flawless beauty looks thanks to makeup artist Anton Patdu. Being the man behind some of the sister's most dazzling looks for years during premiere nights, endorsement shoots, and gala's, Anton has slowly but surely earned his spot of being one of the most skilled makeup artists in the industry. Keep on scrolling to find out insider info on what it's really like being part of the Barretto's glam team!
ADVERTISEMENT - CONTINUE READING BELOW
Makeup Artist Anton Patdu Talks About What It's Like to Work with the Barretto Sisters
Describe the first time you met the Barretto sisters. How did you end up working together?
"The first one I met was Claudia during her 16th birthday sponsored by MAC Cosmetics (I was one of the affiliate makeup artists of MAC back then). I did the makeup of her best friend, Juliana Gomez and after that, she requested me to do her makeup for a Pond's [event]. And that was the start of our working relationship. Shortly after, I met Julia for a fashion show that I was doing makeup for and she sat down in my chair because she knew that I was doing Claudia's makeup all the time. Ever since then, the sisters have always requested me for their shoots and events. I was becoming their go-to makeup artist to the point that I was slowly becoming close to them."
How long have you been working together since?
"I have been working with Claudia since she was 16 so about seven years now [and the] same with Julia since I met her also in the same year. I started my working relationship with [Dani] recently because of the pandemic.
How would you describe the Barretto sisters as clients?
"They are the most honest muses I have ever had in my life. Working with Julia, Claudia and Dani are like working with a family member. I love how they would have very specific looks/makeup and be straightforward with what they really want. This is super important for me as a makeup artist because it's a two-way system and at the end of the day, it's not my face, it's theirs. They have to look beautiful and feel confident, and that's the main part of my job."
ADVERTISEMENT - CONTINUE READING BELOW
How has working with Julia/Claudia/Dani impacted your career as a makeup artist?
"I was more of an editorial makeup artist back in 2015. Claudia is my very first celebrity muse so technically she made my name ring a bell in the celebrity world. I still don't consider myself a celebrity makeup artist because I like the creative part of the job. Luckily, I have a muse who is very adventurous with makeup looks so I felt like I didn't have to change my aesthetic for Claudia.
As for Julia, she opened the doors for me to be able to do other celebrities because of her management. I had a lot of firsts with Julia as well, from doing movie posters to endorsements and luckily I have done a lot of covers with her for different fashion magazines.
For Dani, we work a lot because of our businesses. Dani owns several businesses that need marketing materials [which is] why she always books New Monarq Manila (the modeling and production agency that I own) to do all the collaterals. I love working with Dani because we have the same mindset about business and that makes it super special. My relationship with the sisters is so different from each other and that's what's beautiful about it."
As their makeup artist, what can you say about Julia's/Claudia's/Dani personal beauty aesthetic?
"Of the sisters, Claudia is the most adventurous of them all. She is also very specific with her eyebrows and the finish of her base. Her personal beauty aesthetic is definitely editorial-classy. The makeup look needs to look flawless and clean but at the same time, there should be something that stands out like a graphic eyeliner or a bold color lip.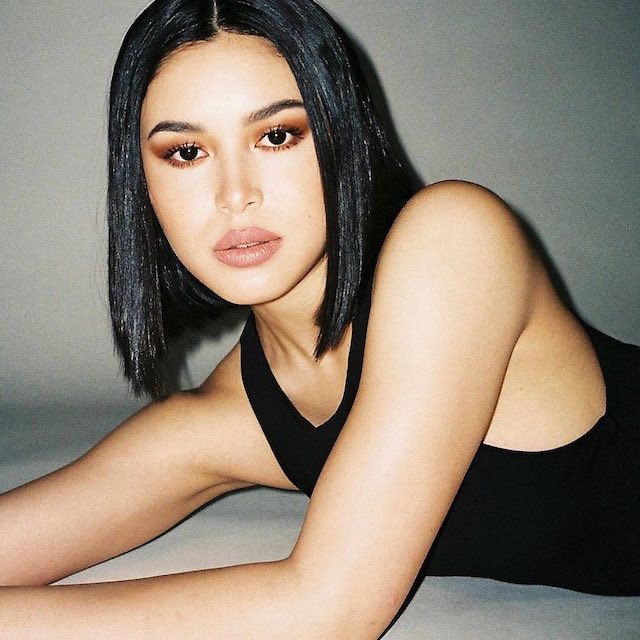 ADVERTISEMENT - CONTINUE READING BELOW
Julia's aesthetic is definitely glam-natural. It needs to be something that is sexy but still a very classy makeup look.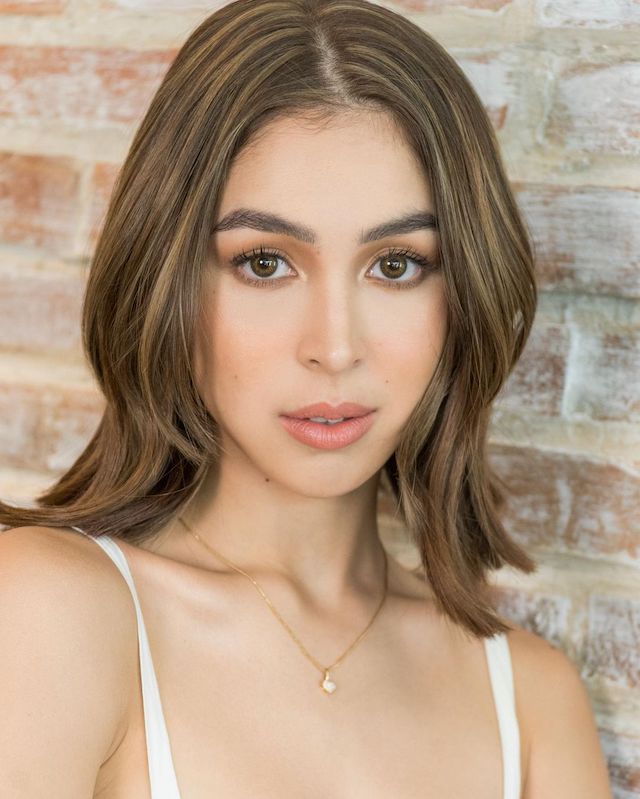 Dani is all about the base. She has amazing skin so we always do that kind of makeup [where] her skin is the focus and then play around with the lashes and lip color."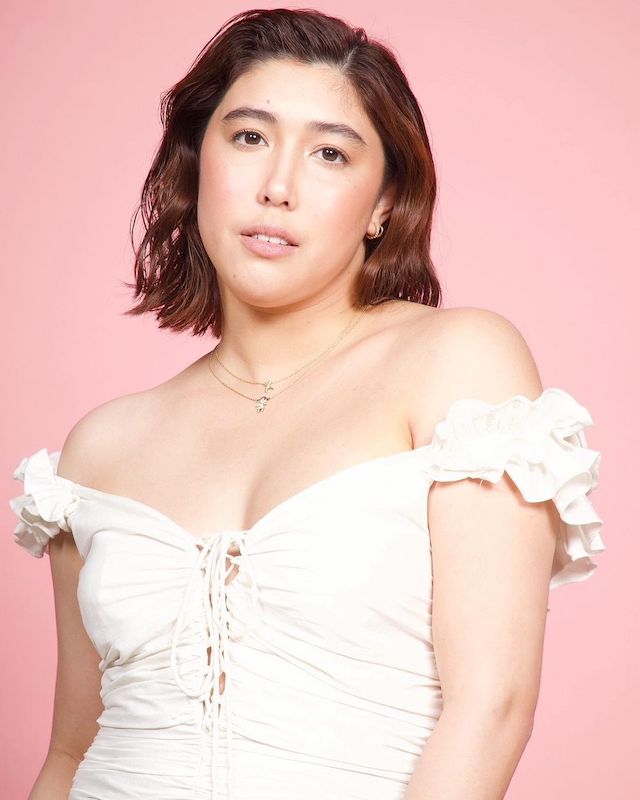 Has your personal relationship developed since you first met? How would you describe Julia/ Claudia/Dani as a friend?
"Definitely! When I first started doing makeup for Claudia, I was a nobody and after that, a lot of her friends and colleagues in the business started booking me. And I love how our friendship evolved from being just the makeup artist to being the person she actually shares her real feelings with. My talks with Claudia are the deepest to the point that one makeup session in our studio could [take] four hours. It's a non-stop honest conversation about our real-life situation which I value very much.
ADVERTISEMENT - CONTINUE READING BELOW
Same with Julia, I feel super comfortable with her now as compared to when I was doing her makeup for television. I have seen Julia change from her teenage life to her mature life. Now, we do all the collaterals for The Juju Club and that's what's amazing about my relationship with her. We support each other's new career paths and businesses.
The same [goes] for Dani. I think of all the sisters, my relationship with her just started recently but I feel like I've known her for years. She is super down-to-earth and honest, no-filter type of person, that's why we always laugh a lot whenever she's at the studio. I never felt like an outsider with the Barretto sisters, they always make me feel like I am part of their family."
What's your most unforgettable moment working with the Barretto sisters?
"I have seen Julia and Claudia grow from their teenage years. For me, celebrating their wins in life is unforgettable. For example, I have done Claudia's makeup for all her special occasions— prom, highschool graduation to college graduation. I got teary-eyed when I was doing her college graduation makeup because I feel like I have seen her grow to the woman that she deserves to be.
It's always memorable to do makeup for a movie poster and that is something I cherish so much with Julia. Especially with the movie Love You To the Stars and Back, we did that poster at midnight and she was so worried about her glam team doing it at an unlikely hour.
Dani is definitely when I did her makeup for her new business Bare & Bold. It was a nice conversation where we were laughing so much and it was my first time to do a 'no makeup makeup' look for her (which we have never done). When she saw it, she said to me that this is the makeup we will do all the time! It's an amazing feeling to actually nail a makeup look for someone who is not used to doing these kinds of looks— you feel like you achieved something.
As what I said, my job is not to satisfy myself but to make sure my clients and muses feel and look their most beautiful. At the end of the day, I am not the one walking with that face so that's the most important part of my job."
ADVERTISEMENT - CONTINUE READING BELOW
Tell us something interesting about the Barretto sisters that their fans don't know.
"That the sisterhood they have is unbeatable. It's something that every single family should admire. The love they have for each other is something that you would see in movies, like it looks like it's surreal but it's the real them. Their support system is one of a kind and I am super sure that they are the kind of siblings that will always be there for each other no matter what."
Related Stories from Preview.ph
Hey, Preview readers! Follow us on Facebook, Instagram, YouTube, Tiktok, and Twitter to stay up to speed on all things trendy and creative. We'll curate the most stylish feed for you!