You know how, at a lunch, there will always be that friend who declines the menu and instead whips out her arsenal of murky green bottles because she's on a cleanse? Then the next weekend, you're on it, too. But if there's one area you might be forgetting to siphon all impurities from, it's your face. If you're a product-heavy lady, it's about time you give your skin a rest. Start taking notes as we put three beauty girls of three different skin types to the test: going one week with absolutely no makeup.
Meet the three who were brave enough to go bare-faced for seven days, each armed with their own skin care arsenal. Which one are you?
TYPE 1: COMBINATION
ANNA CANLAS, Former Editor-in-Chief of StyleBible.ph (now Preview.ph)
ADVERTISEMENT - CONTINUE READING BELOW
I have combination skin. I get one or two spots when I'm about to get my period. When that happens, I slather on my trusty retinoic acid cream (0.01%) from Dr. Aivee Aguilar-Teo. If it's really stubborn, I ask for a peel at her clinic or buy tetralysal pills over the counter. Works every time!
Saturday
Today I spent the morning at Upper Legazpi with my boyfriend. It was sunny out and we hit up cool menswear store Signet and Your Local for lunch—just a short walk between two air-conditioned territories. My skin stayed matte, whereas if I had foundation on, my T-zone would have been shiny after a few minutes outdoors. Ironically, wearing base (even a mattifying one) stimulates more oil production.
Sunday
I had a White Facial (P2500) at The Aivee Clinic in SM Mega Fashion Hall. That means a double pass of diamond peel. If I am to get through the week with a bare face, I might as well make sure it's squeaky clean. Plus points for the procedure's brightening effect. I looked in the mirror and felt like I had highlighter on.
Monday
I slept in today so I didn't really have time to do anything past my skin care regimen: a milky cleanser from Physiogel; clindamycin toner to guard against pimples, and an alpha-hydroxy acid gel to microexfoliate, both from Dr. Aivee Teo; Nivea sunscreen; and lip balm. No one really noticed because I hardly wear makeup at work anyway. One of our writers actually likes to comment when I do have makeup on. Today was not one of those days.
Tuesday
Normally, my sunscreen has a bit of a tint to it, which I've forgone for this experiment. So today I curled my hair and sprayed on Pantene's Root Lifter—so good!—to compensate for the lack of pep in my complexion. Note to self: A good hair day is 10 times more potent than layers of foundation.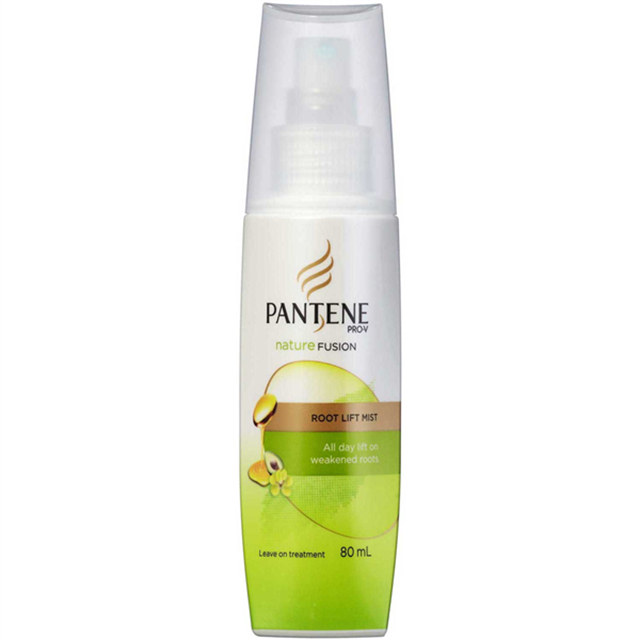 ADVERTISEMENT - CONTINUE READING BELOW
PANTENE Nature Care Root Lift Mist, P226, beautymnl.com
Wednesday
Further in my hair-as-makeup strategy, I tied my hair into a ponytail and knotted a red scarf around it that I picked up at Signet over the weekend. Findings: Scarves are a great cheat for adding a bit of color to the face.
Thursday
I had an event with some retailers always an occasion to put your best face forward. My hair was on day three of not being washed (a hairstyling break to match the makeup break), but it still had a bit of curl at the tips and major volume in the middle. I felt like Lauren Santo Domingo. When Allison Harvard said that she loved my hair, I toasted her with a glass of wine—a natural flush
Friday
Today was my cheat day as I attended a fashion show. I stained my cheeks with a hot-pink cream blush—Bang on Red from MAC's Spring 2015 Lip and Cheek Palette—and on my lips and lids, slicked on Nivea Lip Butter in original. I used the same on my curled lashes in place of clear mascara. At the venue, my pal makeup artist Omar Ermita greeted me by taking note of my "eye gloss." Mission accomplished.
ADVERTISEMENT - CONTINUE READING BELOW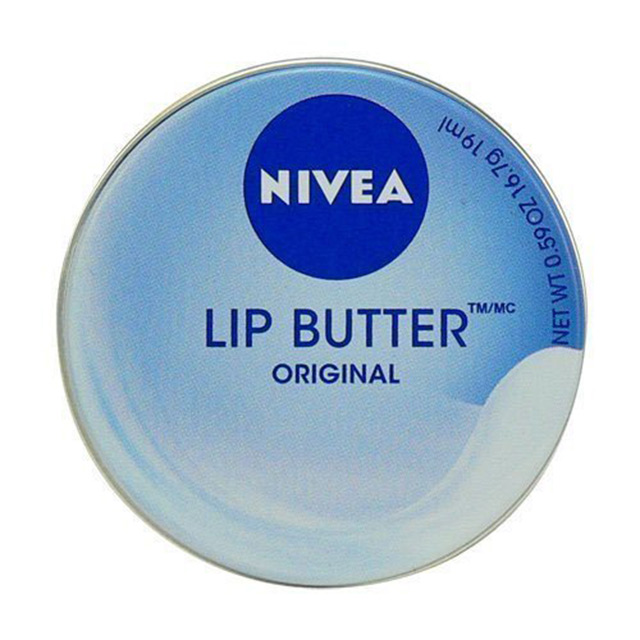 NIVEA Lip Butter Original, P130, Watsons
The Result:
I'm hard-pressed to find a major change as I don't really wear that much makeup. Skin clarity, pore size, and oiliness were the same. Maybe it makes more sense to go back five years. If before, I would spackle on foundation, clogging my pores (a vicious cycle), now, I don't break out on my forehead and cheeks, and my nose is less prone to blackheads.
ADVERTISEMENT - CONTINUE READING BELOW
TYPE 2: OILY
IRA NOPUENTE, Beauty Editor, Cosmo.ph
My face gets oily by noon or when the weather is hot. I always blot my face with powder or oil-absorbing sheets. Whenever I see a zit forming, I soak it with Neostrata's Oily Skin Solution Glycolic Acid Toner. It dries pimples really fast without leaving dark spots.
ADVERTISEMENT - CONTINUE READING BELOW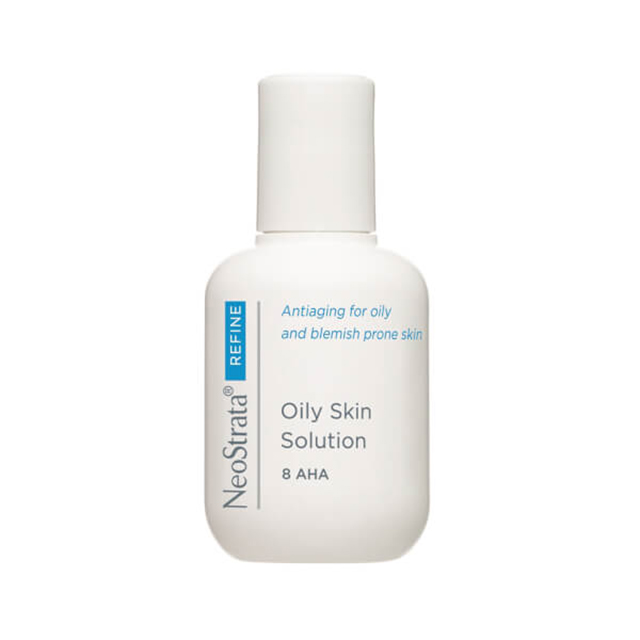 NEOSTRATA Oily Skin Solution, P3250, lazada.com
Friday
It would take me a certain level of stress and courage to step out of the house with barely there brows. My drawn-on brows define my face (and who I am), so on the first day, my face seemed to look flat and washed out. I let it pass because I was en route to a shoot in Tagaytay—no events, no bigwigs to meet. And being paranoid of sun damage, I just slathered Kiehl's Ultra Light Daily UV Defense over every inch of my face. I remember noticing my T-zone was shiny after lunch, but it wasn't as greasy as days when I'd slap on layers of BB cream on my face.
ADVERTISEMENT - CONTINUE READING BELOW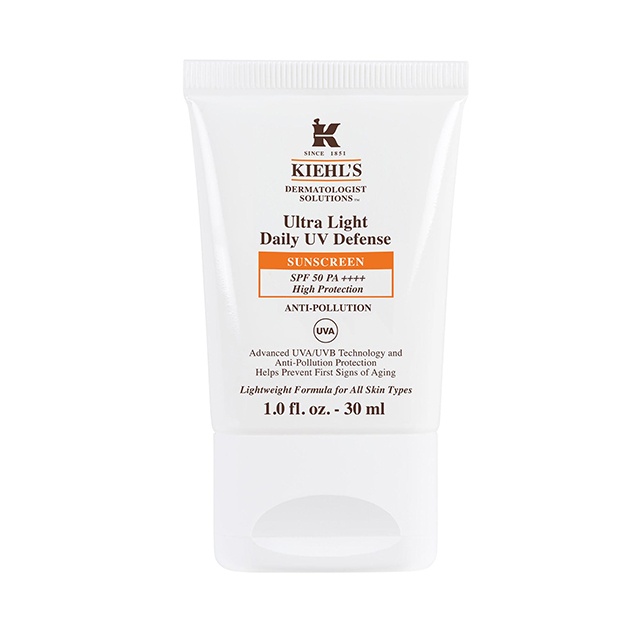 KIEHL'S Ultra Light Daily UV Defense, P2040, lazada.com
Saturday
Weekends for me mean staying at home and recharging (I'm not the FOMO type). As soon as I got up, I just washed my face, applied Laneige's Bright Renew Original Serum, and went on with my day. Before going to bed, I religiously went through my skin care regimen. If I won't be wearing makeup, I should seriously have an immaculate complexion!
ADVERTISEMENT - CONTINUE READING BELOW
Sunday
A girlfriend asked me to have coffee. I was so tempted to fill in my brows, but I managed to control myself because I was saving it for a weekday where I would be out for events. Since the sun had already set, I just patted brightening serum onto my face to psych myself into thinking that I had something on.
Monday
A Monday for people who work in digital media is crunch time—you need to produce a gazillion articles all day. I could care less about going to work without eyebrows. In the event my T-zone becomes reminiscent of a disco ball, I had my blotting papers conveniently stashed in my bag. I used a sheet by 4 p.m., when I had to do my coffee run.
Tuesday
I went to different product launches, and PR and brand representatives asked me why my brows and neon liner were absent, and I simply revealed I was on a makeup detox challenge. Also, I normally apply a pore-diffusing primer on my face on special days like this, so I was hyper-aware of my pores being visible to anyone at the event. I did a shine-check every now and then, and was surprised that I didn't need to use blotting papers the whole day!
ADVERTISEMENT - CONTINUE READING BELOW
Wednesday
I was in the office the whole day, and gave my hair a bit of lift to make up for not putting any flaw-camouflaging product on my face. Plus, after yesterday's victory over shine, I felt more confident sans an ounce of makeup. I also found my complexion looked more alive and glowing.
Thursday
Today was cheat day! I attended three events, but since I was seeing radiant results in my skin (thanks to a reliable brightening skin care regimen), I just confidently put on a red lip to draw attention away from my sunken undereye area and sparse brows. The best part of the day was when an editor approached me and asked what I've been using on my skin. She said I glowed. I proudly said to myself, "Achievement unlocked!"
Friday
On the last day of my detox, I closely inspected my complexion in the mirror. It dawned on me that halfway through my cleanse, not a single zit care of "Aunt Flo" appeared. I've always believed that there was no way to stop hormoneinduced pimples from coming out prior to and during my period, but after
my makeup cleanse, I realized that I could override it.
ADVERTISEMENT - CONTINUE READING BELOW
The Result:
My skin seemed more behaved. Before, by midday, I would need to blot my face with oil-absorbing sheets. But when I was done with the detox, I found I only reached for my blotting paper after the sun has set. Also, I cannot believe I didn't get a zit before and during my period. Makes me want to do this once a month.
TYPE 3: DRY
CAMIE JUAN, Lifestyle Blogger, camiejuan.com
ADVERTISEMENT - CONTINUE READING BELOW
My usual skin condition is dry, especially on my forehead and at the corners of my mouth. I also experience a little redness, especially around my cheeks, nostrils, and temples. My dry skin gets worse if I don't moisturize after washing my face. My go-to solution is exfoliating three times a week to slough off the flaky, dry skin, and dead skin cells, and then following it up with a hydrating moisturizer.
Monday
I woke up excited— it's high time I let my skin rest and breathe. After my usual morning routine of washing my face with Aloe Derma's Soothing Cleanser, I noticed my skin looking dry, dull ,and a little flaky on my forehead, which is a huge headache for me, pun intended. I proceeded to moisturize my face and slather on sunblock—God forbid I break out into more freckles than I already have across my cheeks—before I walked to a nearby coffee shop.
ADVERTISEMENT - CONTINUE READING BELOW
ALOE DERMA Instant Skin Hydrator, P800, beautymnl.com
Tuesday
I worked from home today. In the morning I had some redness on my cheeks, around my nostrils, and my temple. Toward the end of the day, I noticed the same sheen on the bridge of my nose and my temple. I'm starting to think it's because of the humid air. Day two and I'm already learning how my skin reacts to the weather, something I definitely never noticed before. I ended the night with a layer of V&M Naturals' Muru Muru Butter, which I apply three times a week right before bedtime.
ADVERTISEMENT - CONTINUE READING BELOW
Wedneseday
I went to brunch with my mother, and she greeted me with, "You look so fresh!" When I examined my face in the mirror, I had to agree! My skin, albeit still a little dry, no longer looked like a desert. The sheen that took center stage on my face the past few days was practically nonexistent. I'd say I even had a'bit of a natural glow. At this point, I really like the idea of skin detoxing.
Thursday
I'm impressed because I've actually developed the willpower not to put on makeup before heading out the door. This is turning out to be more enlightening than I thought. My face no longer looks dull, but alive. The fine lines under my eyes are also less obvious. I exfoliated last night, then moisturized with Nivea Creme—and sayonara, flaky skin! I also managed to work out today and after much sweating, no sheen developed on my T-zone, just a natural flush across my cheeks. I almost wished I had somewhere to go!
ADVERTISEMENT - CONTINUE READING BELOW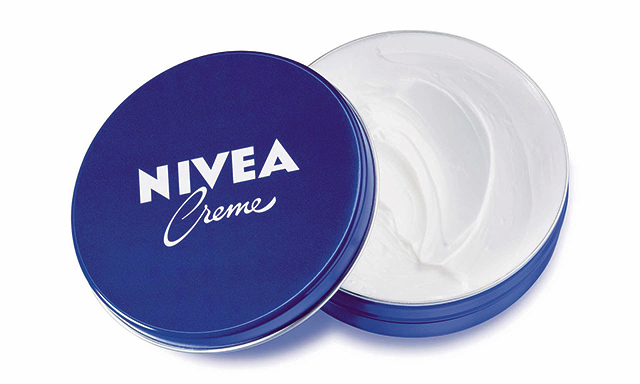 NIVEA Creme, P234, Watsons
Friday
I had a long list of errands to run today. I walked around printing documents at my grandpa's office and fixing my taxes (adult-ing!). An office employee saw me and said I looked different, but in a good way. Although I wasn't wearing any makeup, I received a compliment from one of the employees at BIR, too. You could say my self-esteem skyrocketed. I used to be so uncomfortable walking out of the house with just my naked face, but that ended today.
ADVERTISEMENT - CONTINUE READING BELOW
Saturday
I woke up feeling really good. I grabbed my hair iron and spent some time fixing my hair before proceeding to a nail salon and the grocery. I know what you're thinking, "You got all made up for that?" Well, if you're walking out the door without an ounce of makeup, you want to at least look presentable in the way you dress and style your hair. As Coco Chanel said, "It's only polite."
Sunday
I spent a nice morning at Legazpi Sunday Market with my mom and my boyfriend. I was allowed a cheat day with only one makeup product, so I put on some mascara to really open up my eyes. My skin has started to look more alive the past few days anyway, so I decided I didn't want to bother with it anymore. My boyfriend also randomly told me I looked beautiful today (cue the natural flush across my cheeks).
ADVERTISEMENT - CONTINUE READING BELOW
The Result:
At the end of my skin detox, the most noticeable difference was my skin going from dull and dry to more youthful and smootherlooking. I plan to do this at least once a month now!
*This article was originally published in Preview Magazine's June 2015 issue.
Related Stories from Preview.ph
Hey, Preview readers! Follow us on Facebook, Instagram, YouTube, Tiktok, and Twitter to stay up to speed on all things trendy and creative. We'll curate the most stylish feed for you!