Today, many of us rely on zodiacs to read each other's personalities or even test compatibility. It has made its way into our everyday rotation, from checking horoscope apps down to saving memes that best resonate with our signs. But the fact of the matter is, astrology is not backed by science. However, we can all agree that its idea of signs, life, and relationships can feel validating, not to mention it's just a lot of fun. That said, it makes a great tattoo option for anyone who wants to have a more personal and meaningful mark to carry wherever they may be.
Below, we listed 12 tattoo designs that are perfect for any astrology buff. You'll find everything, from a dainty constellation art to intricate zodiac animal tats. Keep scrolling to find your next peg. Who knows, you might just get one (or two) of these inked soon!
1. Sun
In astrology, the Sun represents your inner self, your vitality, and your creativity. If this is something that truly resonates with you, why not get this exact symbol inked? It has a basic outline design that will look great on a larger area like your forearm. Not to mention, you can also customize it by opting for a colored tattoo!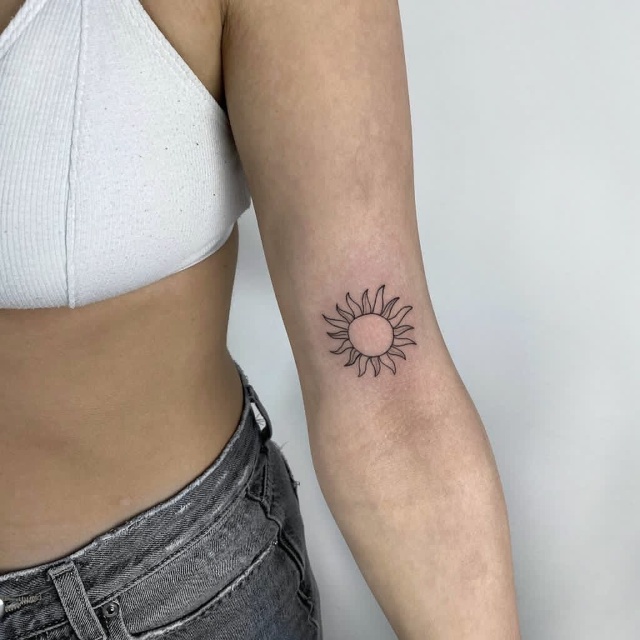 ADVERTISEMENT - CONTINUE READING BELOW
2. Zodiac Animal
You can never go wrong with your zodiac's animal counterpart, just take a cue from this goat tattoo that represents the Capricorn sign. Here, the artist used a series of beautiful thin lines that leaves a minimal and delicate look on the skin. You can also add your sign's star arrangement to compliment this design.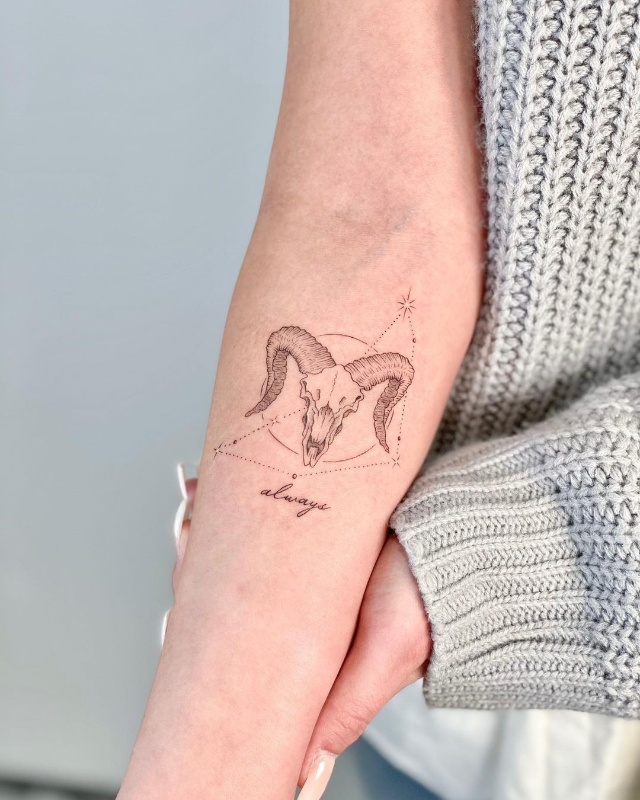 3. Small Zodiac Symbol
Another popular choice would be getting a small tattoo of your zodiac sign. Other than it being a great conversation starter, it also looks great on any placement of your choice. This Scorpio-inspired tattoo might have a simple outline, but the shading makes it such a stand-out. It's impossible to ignore it the moment you catch a glimpse of it.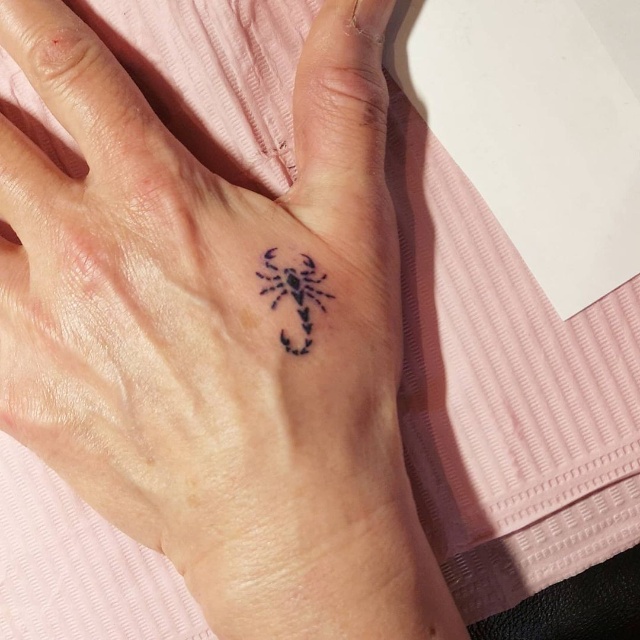 4. The Moon Phases
If you want to tap into your inner moon child, consider getting this one inked on your forearm. This tattoo features not just one, but all seven phases of the moon and are done with delicate lines and minimal shading. Not to mention, this one is also perfect for all who are under the Cancer sign since it rules this heavenly body.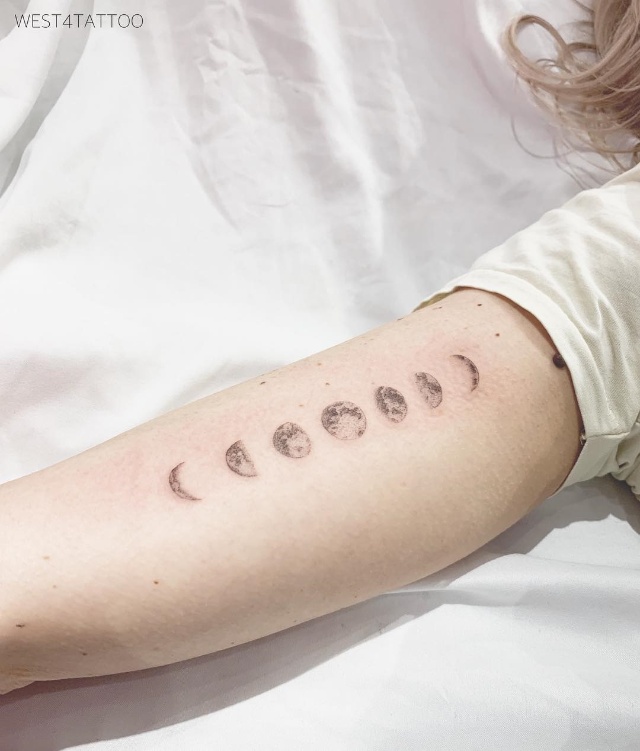 5. Eclipse
You'd be surprised to know that in astrology, the eclipse symbolizes growth and change. If this is something that you want to manifest in your life, we suggest for you to have this stamped! This specific tattoo has a more detailed feel but if you want to opt for a simpler one, you can ask your artist for a basic outline.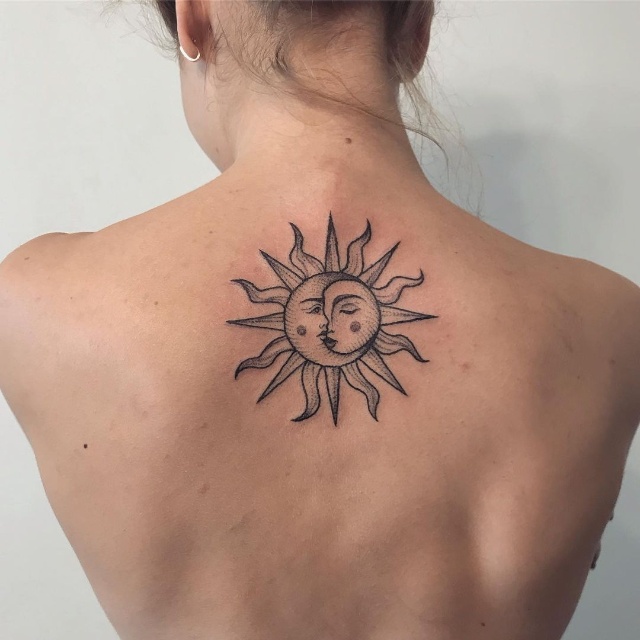 ADVERTISEMENT - CONTINUE READING BELOW
6. Sun, Moon, and Stars
Nothing is as cute as a dainty tattoo of the sun, moon, and stars. This design utilizes a minimalist outline that leaves a delicate effect on the skin. Moreover, it's a good idea for matching ink with your bestie or your significant other.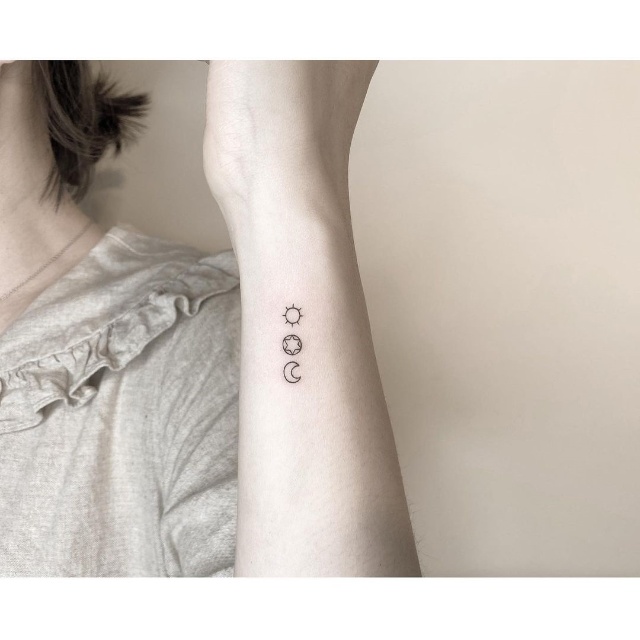 7. The Planet Saturn
Saturn makes a great tattoo option for anyone who is deeply fascinated with life outside the earth. It's also associated with maturity, discipline, responsibility, and stewardship. Getting a small one inked behind your ear or ankle can make this the prettiest hidden tattoo you'll own. Here's an idea: You can add a couple of stars near where the planet is placed for a more personal touch.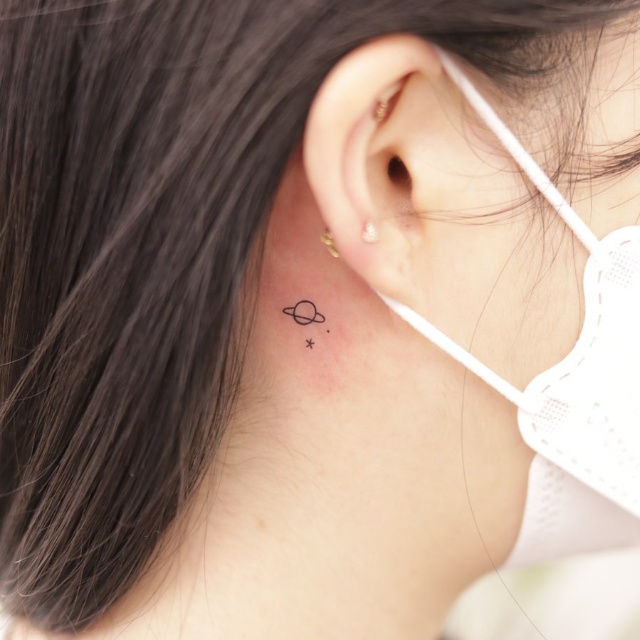 8. Constellation
Something as simple as your sign's constellation can make the most meaningful tatt. What's more, these dainty dots would look good no matter where you decide to get them inked.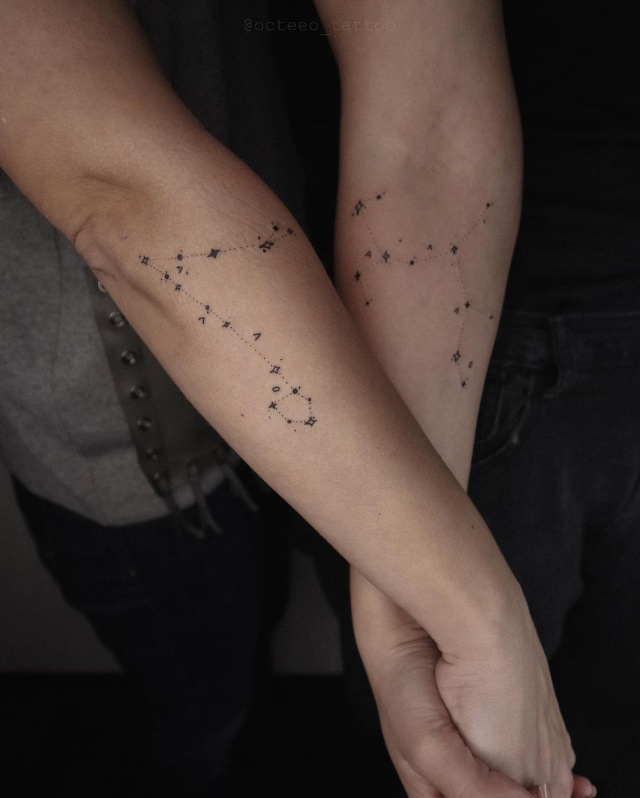 9. Zodiac Animal Line Art
If you are looking for a minimalist approach to represent your sign's animal counterpart, this is your best bet. It's a simplified take, utilizing single line-art to create the animal's basic outline and finished with a touch of small details. Take this as a sign to gift yourself with a zodiac tattoo on your birthday!
ADVERTISEMENT - CONTINUE READING BELOW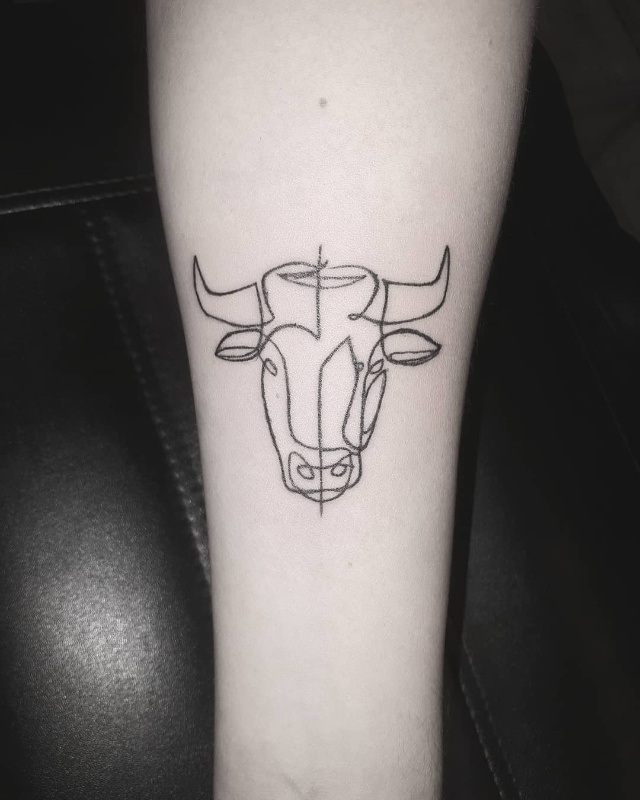 10. A Zodiac Element
A great way to dress up your astrological element tattoo is to pair it with its corresponding star arrangement. This design features an Aries constellation laced to its symbol, an interesting tweak for a classic tattoo.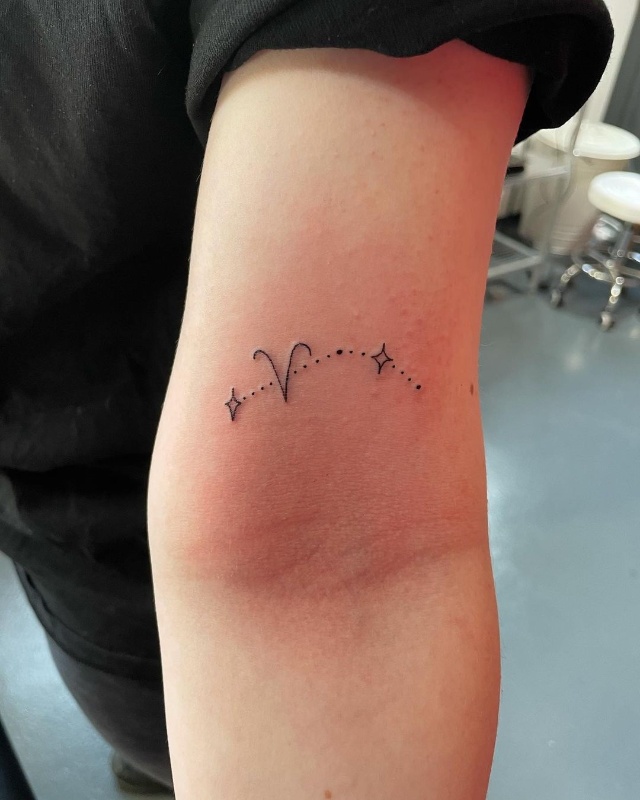 11. A Scale
The Libra sign is represented by a scale, which reflects the sign's fixation on balance and harmony. It's also a perfect choice for anyone who strives to create equilibrium in all areas of life. This scale has a simple base design that makes it look simple yet chic.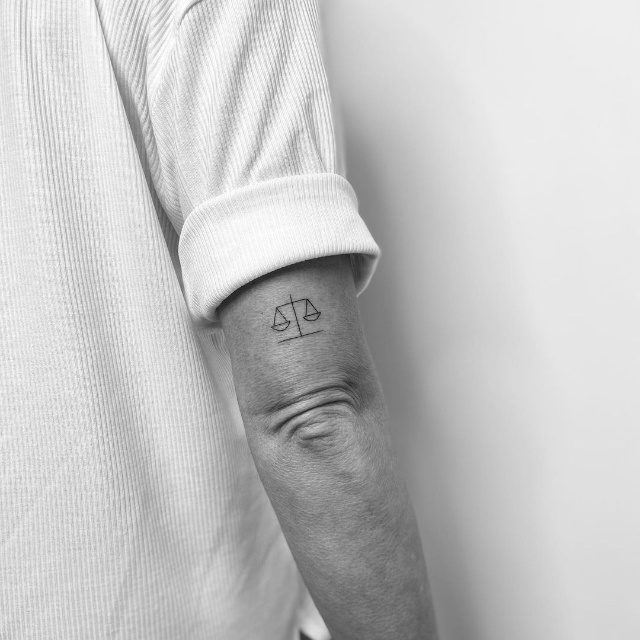 12. Zodiac Lettering
If you've always considered having minimalist lettering traced on your skin but can't seem to find the right word for it, try opting for your zodiac sign instead. Aside from leaving you with the prettiest mark on the skin, this can also serve as a reminder of your sign's strength. Consider a cursive font to add a whimsical, feminine touch to this design.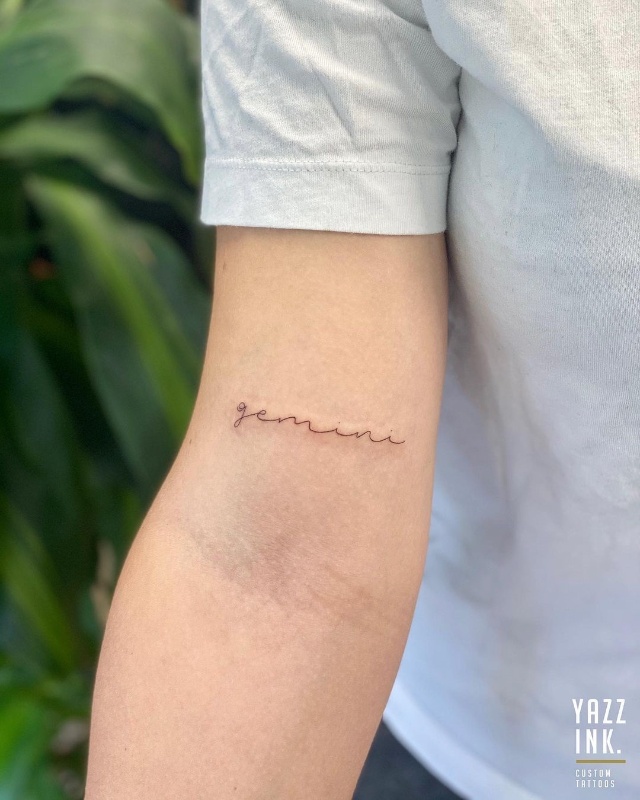 ADVERTISEMENT - CONTINUE READING BELOW
Related Stories from Preview.ph
Hey, Preview readers! Follow us on Facebook, Instagram, YouTube, Tiktok, and Twitter to stay up to speed on all things trendy and creative. We'll curate the most stylish feed for you!