There's no doubt getting a tattoo can be quite addictive. Once you dive in, there's no going back! Tattoos are an expression of yourself. Whether you sketch your own pattern or simply describe your likings to your tattoo artist, you're still putting a permanent piece of art that will stay forever on your body. Knowing that it's something you can't erase, inscribing the design as a representation of your individuality and artistic taste can be daunting—you can't make a mistake after all! Since each tattoo you get becomes part of your body, this feeling can exhilarate you, inspiring further self-expression.
Your body is a blank canvas waiting to be decorated. In fact, the arm is one of the most popular areas to get a tattoo because it won't hurt as much, and tatts on this area are said to heal faster compared to other areas of the body. With so many different designs and ideas available, it's important to find a cool and timeless tattoo that will resonate with you even years after getting it done.
ADVERTISEMENT - CONTINUE READING BELOW
But getting an arm tattoo doesn't always have to be large and intricate to make an impact. As a matter of fact, small and simple tattoos are becoming quite popular regardless of the placement. And just because they are smaller in size, doesn't mean they are any less meaningful. Need a little bit more convincing? We got you covered! Here are a slew of design ideas you definitely won't regret getting!
8 Simple and Trendy Arm Tattoos That Will Convince You To Get Inked
1. A Word or Quote
This kind of design is often placed on the forearm or wrist because they are easy to read and they make the message legible when reflected in a mirror. Whether it's a line from your favorite movie, book, song, or words you hold dear to your heart, having meaningful words inked gives off a powerful message and serves as your constant reminder. You can have it etched in script for a more elegant look, too.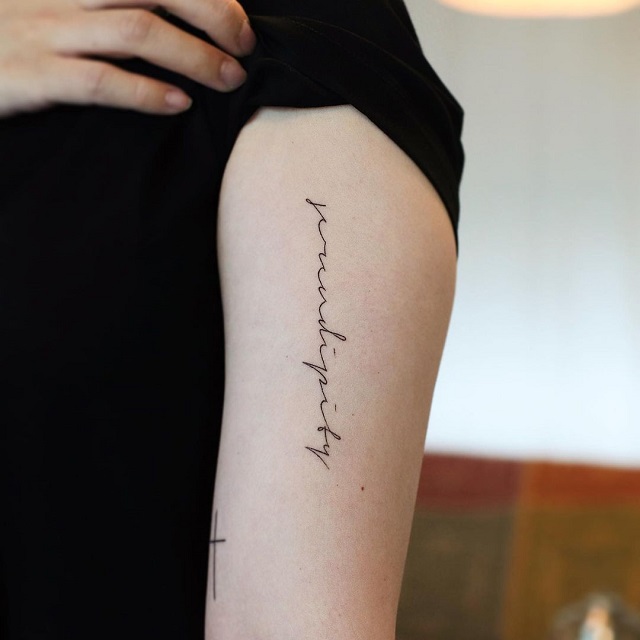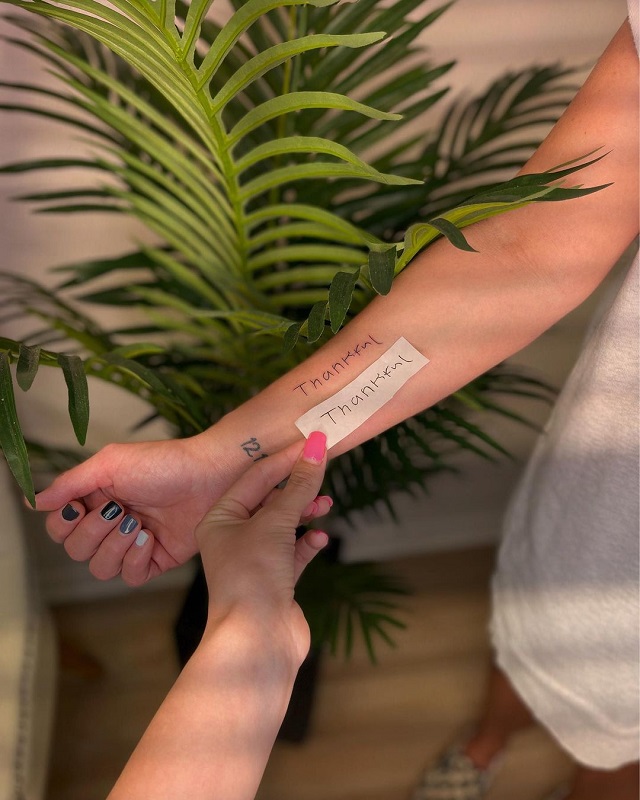 ADVERTISEMENT - CONTINUE READING BELOW
To make it more distinctive and meaningful, you can opt to have it stamped using your or somebody else's handwriting just like this!
2. The Moon
The moon is a symbol of female power, transition, creativity, and growth, and the deep meaning associated with it makes it an appealing subject to have inked. With the changing phases and cycles a moon goes through, different meanings also come with it. So if you're thinking of having this as ink, consider what the moon invokes in you when choosing a design.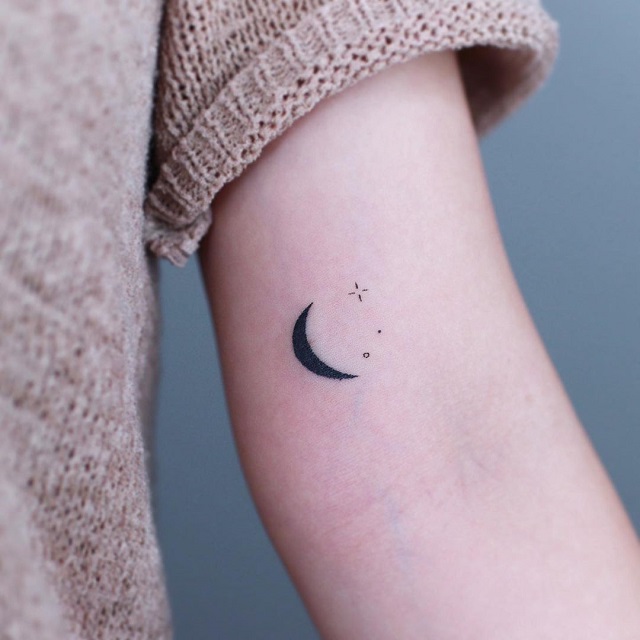 ADVERTISEMENT - CONTINUE READING BELOW
3. The Sun
Of course, what is a moon without the sun? This is another popular tatt that a lot of people consider. The sun signifies the source of life and it also wields a lot of power and influence. It is also a symbol of perseverance, consistency and also represents a new dawn. It is often said that a person wearing a sun tattoo has most probably gone through a lot of rough times and the sun means that a new chapter of one's life has been opened.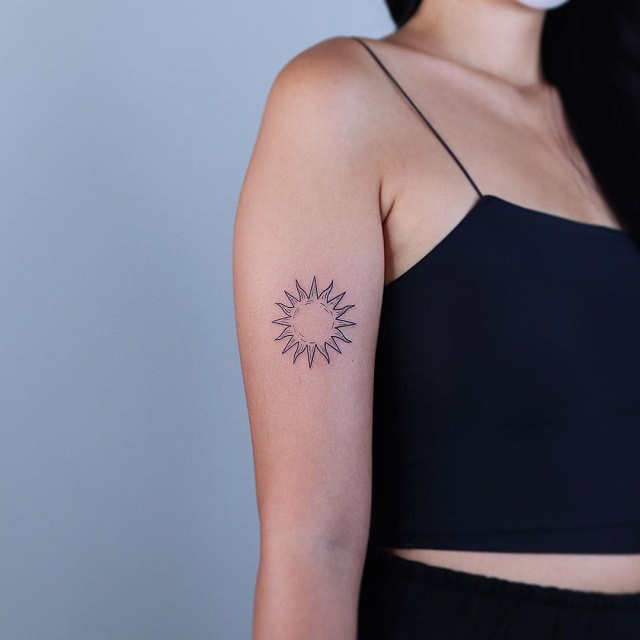 ADVERTISEMENT - CONTINUE READING BELOW
4. A Wave
It's amazing how one simple line can carry so much power and meaning. Whether you're a surfer, an ocean-lover, or someone who just appreciates waves, this tattoo is a lovely low-key addition to your existing tatts (if you have any!) But if you're looking for a deeper meaning to it, a wave tatt could represent the ups and downs in life. This can serve as a reminder of the hardships you've gone through and how you overcame them.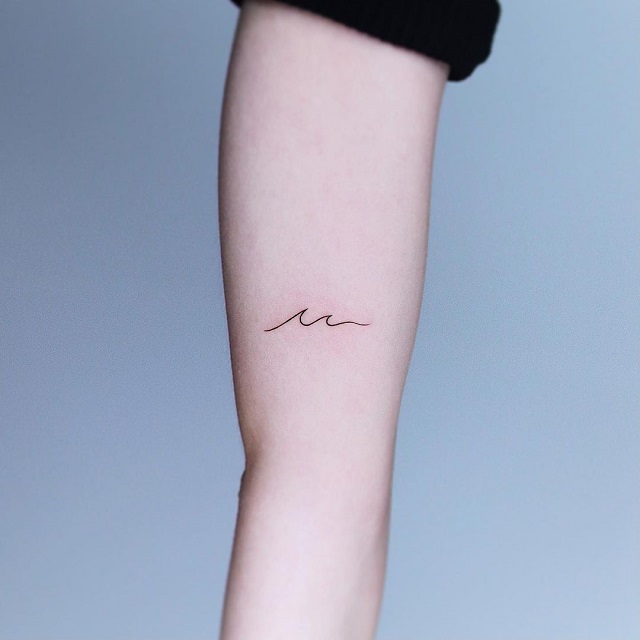 ADVERTISEMENT - CONTINUE READING BELOW
5. A Rose
Roses are undeniably popular as tattoos. The minimalist and understated take on the classic floral design suits those who have a modern and sophisticated style. The common symbolism that a rose holds is beauty and love. But keep in mind though, there is a wealth of meaning behind it that can be contrasting based on different elements, including its color.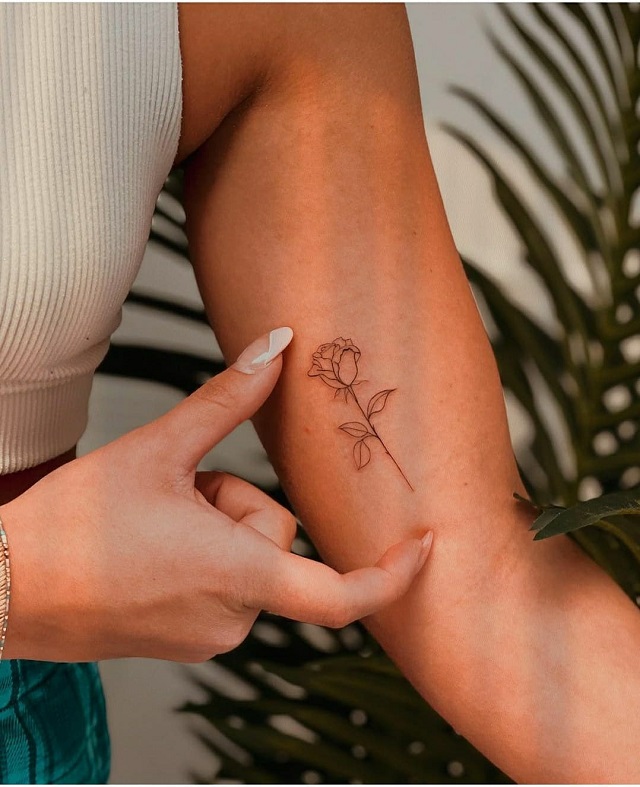 ADVERTISEMENT - CONTINUE READING BELOW
6. A Tulip
If you love flowers but are looking for something that isn't so common, consider having a tulip tattoo instead. ICYDK, in the "flower language" the tulip means a declaration of love. But it also symbolizes beauty, tenderness, and optimism. Just like the rose, this also holds countless meanings so consider its color when choosing a design.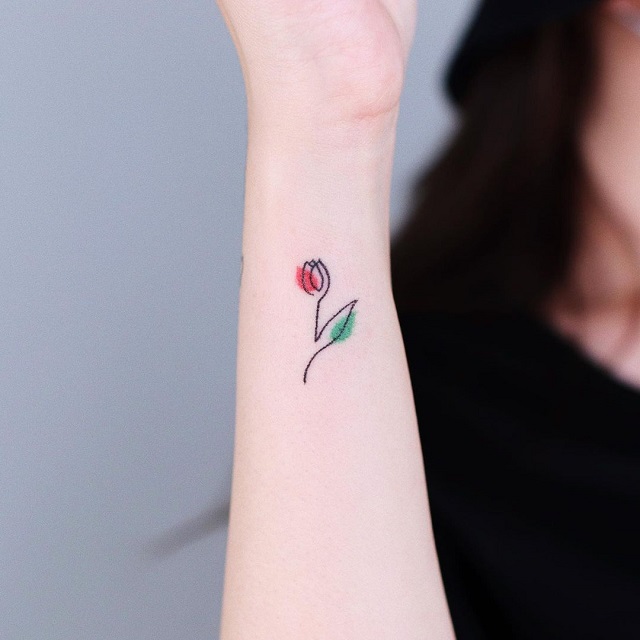 ADVERTISEMENT - CONTINUE READING BELOW
7. Anatomical Heart
Rather than getting the usual heart-shaped design, why not opt for the anatomical heart instead? It shares the same meaning as the cartoon heart design—such as love, romance, and etc—but the intricacies of a human heart definitely make for a more interesting design.
ADVERTISEMENT - CONTINUE READING BELOW
But did you know this tatt can also symbolize friendship? If two people want to show that their friendship means more to them than just about anything else, they can get matching anatomical heart tattoos! Cute, right?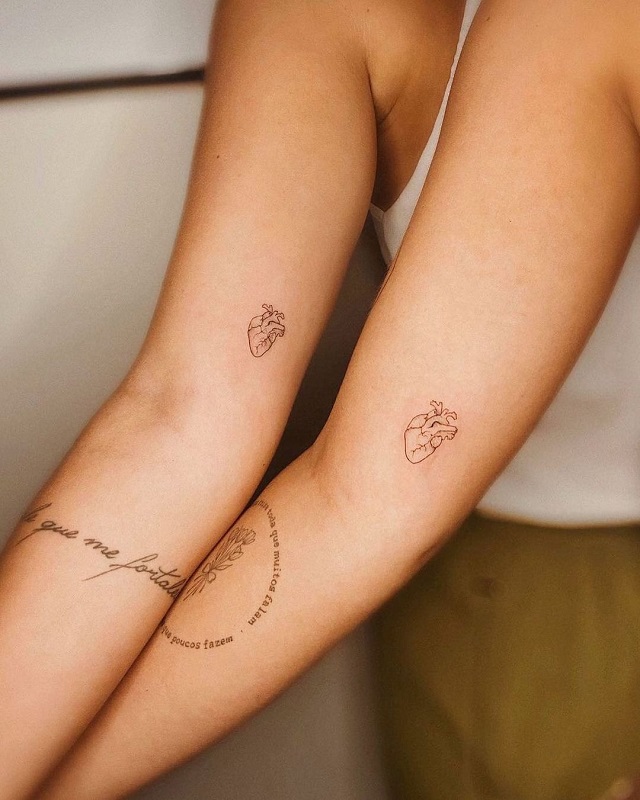 8. A Butterfly
The butterfly tattoo is a common ink not only because of its aesthetic beauty but also because of what it symbolizes. The changes that a butterfly undergoes are numerous and it faces many challenges. When translated to a life scenario, it means that a person has faced challenging times but has triumphantly overcame those tough times. It can also mean joy, vitality, new beginnings, and good luck.
ADVERTISEMENT - CONTINUE READING BELOW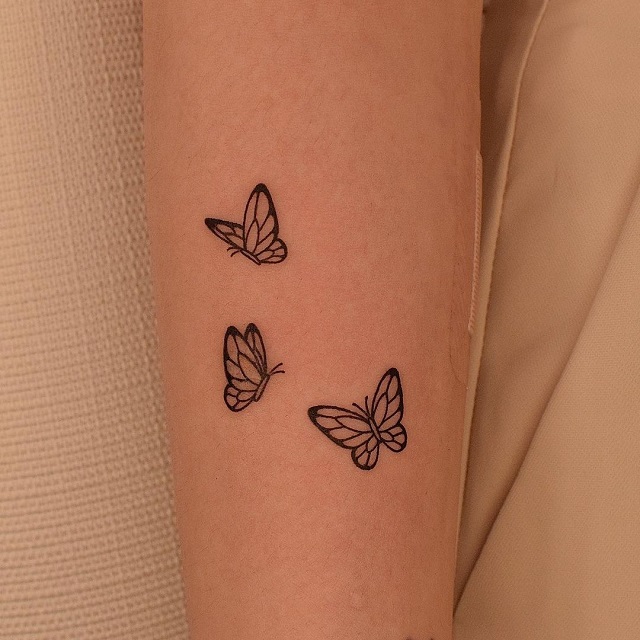 Related Stories from Preview.ph



Hey, Preview readers! Follow us on Facebook, Instagram, YouTube, Tiktok, and Twitter to stay up to speed on all things trendy and creative. We'll curate the most stylish feed for you!